Vacheron Constantin may be one of the oldest watch manufacturers in the world with an uninterrupted watchmaking history since its founding in 1755, but it is also a brand that has been graced with feminine interpretations — a fact you may have not known before.
Its female universe has exponentially grown over the years as Vacheron Constantin was always committed to meeting and exceeding women's expectations. Its feminine timepieces have always been embedded with its rich heritage and now, the maison has launched a collection fully dedicated to women. Titled Égerie, the collection beautifully reflects today's modern woman and was born from the conjunction between the two worlds of Haute Horlogerie and Haute Couture.
To further its feminine journey, the brand also revealed its 'One of not many Mentorship Program', an initiative dedicated to the Middle East. Created to inspire and empower young women, the program was launched in collaboration with the prestigious Zayed University and Hala Al Gergawi, Founder and CEO of the local luxury consultancy, Tea Before Noon, and beautifully mirrors the spirit of the house.
Here, we speak to Vacheron Constantin's Regional Brand Director Alexander Schmiedt to further learn more about how the brand empowers young women, especially Emirati women with the launch of the 'One of not many Mentorship Program'…
Can you tell us about the role that women play in the history of Vacheron Constantin?
Let's start with a fact, did you know that the first wristwatch Vacheron Constantin ever created was for ladies in 1889?
The art of jewelry and watchmaking have traditionally been closely connected in Geneva in the same way women have been inspiring the creation of beautiful Vacheron Constantin timepieces since a very early stage of our history. From pendants to jewelled watches, our rich feminine heritage has brought preciousness, elegance and grace into all aspects of watchmaking.
How does the newly launched Égerie collection exceed women's expectations?
Since the very beginning, the Vacheron Constantin Maison has always remained faithful to its spirit of creativity, elegance and sophistication in its feminine timepieces. This year, in February 2020, we launched the Egerie collection which is inspired from the encounter of two worlds, haute horology and haute couture. The uniqueness of this collection is held in the details of each aspect of the Egerie watch. From the dial decoration which is inspired by the intricate details found in Haute Couture, to its versatile elegance expressed in a strap changing system, making it is easy for anyone to simply change the look of the watch in seconds.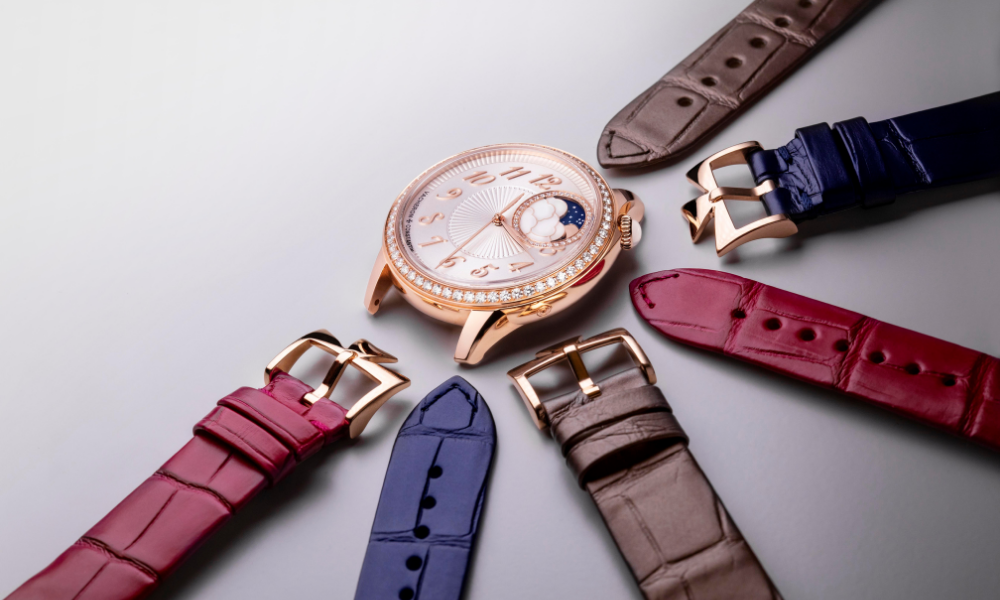 What are your thoughts on how haute horology and haute couture go hand-in-hand?
The union of these two worlds makes perfect sense. They are both revolving around craftsmanship, know-how and concern for details, resulting in beautiful creations, with timeless inspirational stories.
Bridging together the worlds of Haute Couture and Haute Horlogerie, we have recently collaborated with the iconic Emirati couture designer and founder of Mauzan, Rafia Helal Bin Drai. Rafia is not only a mentor taking part of the 'One of Not Many Mentorship Program' but has beautifully designed a capsule collection of 7 unique abayas, inspired by the Égérie collection timepieces.
The 'One of Not Many Mentorship Program' in the UAE is an impressive educational initiative. Can you tell us more about this initiative?
Aligned with the United Arab Emirates government's vision and mission, the program aims to empower the role of youth in the community and encourage women to continue pursuing their dreams to attain their ultimate goals. The initiative will give a unique opportunity to six ambitious senior undergraduate students to be mentored by six inspiring and successful Emirati women.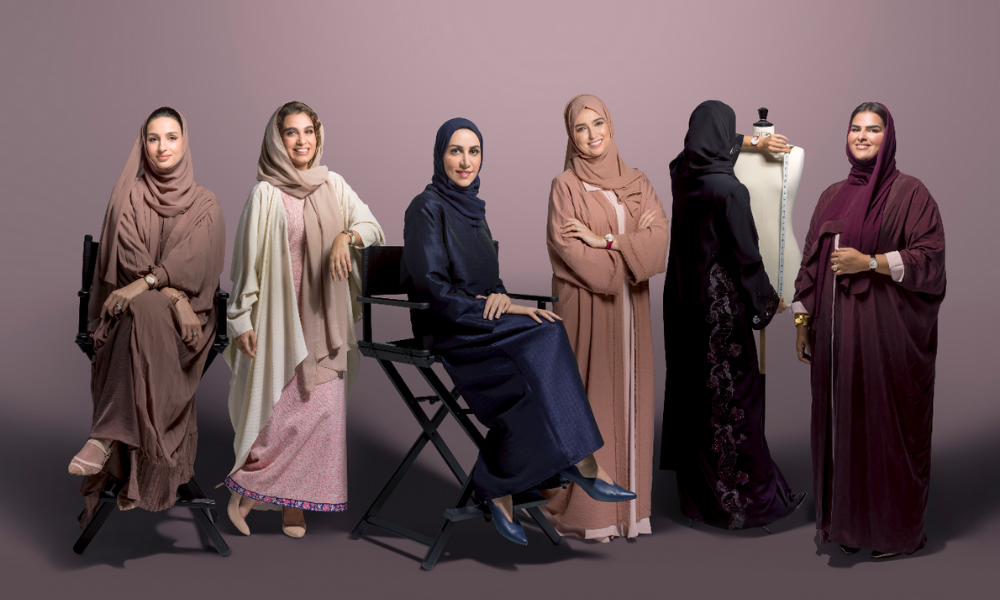 The six mentors to take part in this one-of-a-kind educational program are: Rafia Helal Bin Drai, Founder and Fashion Designer of Mauzan, Hala Al Gergawi, Founder and CEO of Tea Before Noon, Latifa Al Gurg, Fashion designer and Founder of Twisted Roots, Alia Al Shamsi, Author and Artist, Salama Al Shamsi, Founder of Salama's restaurant and Noora Shawqi, Jewellery Designer and Founder of Noora Shawqi.
How does the program mirror the spirit of the Maison?
Like the UAE, Vacheron Constantin, since it's foundation in 1755, has always been rooted to its heritage and at the same time committed to innovation. The program beautifully mirrors the spirit of the Maison, faithfully perpetuating a proud heritage of know-how, passion, creativity and craftsmanship.
Just like your journey with Vacheron Constantin does not end when you buy a timepiece but continues as you pass it down generations, this program will not end after the 6 months, the networks built will remain for life.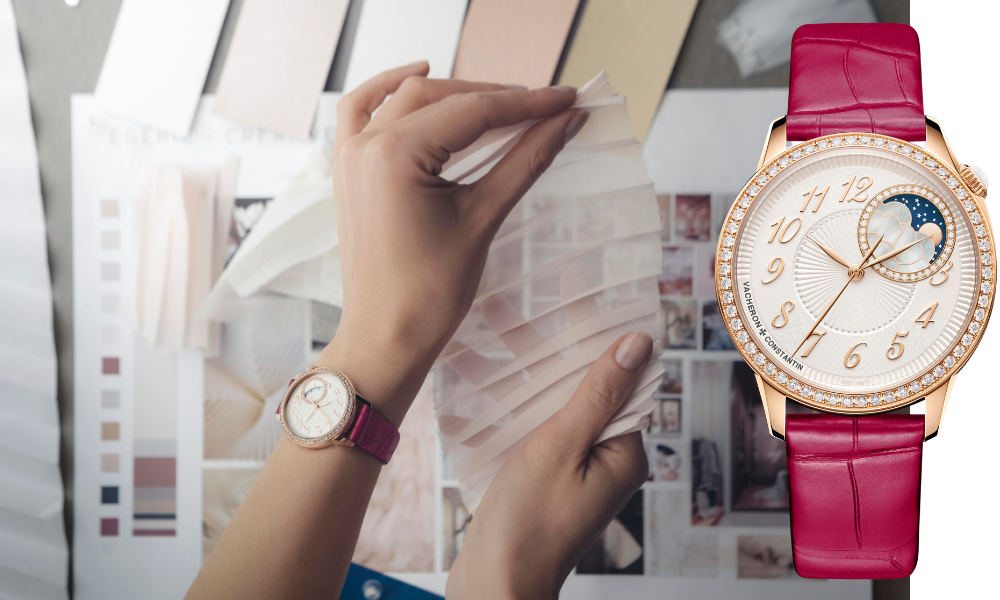 What can we expect to see from this initiative?
Our objective is to provide the students a unique learning experience that goes beyond the classroom. We all remember our time in school, learning from a mentor had been a unique and memorable experience that shaped who we are today.
We can expect to see that the students learn so much more than what they initially thought they were signing up for. It is not only about getting top line information about their desired fields, but really about allowing them first-hand observations, explorations and experimentations and to provide an experience that the senior student might not have been able to receive before this program. We also want to offer them guidance after their mentorship program, to remain in constant and direct contact and advise whenever they may need assistance from Vacheron Constantin and their mentor.
As a long-term objective at Vacheron Constantin, we want to invite talented young Emirati women towards the luxury industry, and encourage them to consider this industry as a career option. To further support this, Vacheron Constantin will offer internship opportunities at the end of the 'One of Not Many Mentorship Program'. We also have regional ambitions and we hope that this is the start to an initiative that we will be able to replicate and extend to other students in the region.
How do these six women (Rafia Helal Bin Drai, Hala Al Gergawi, Latifa Al Gurg, Alia Al Shamsi, Salama Al Shamsi and Noora Shawqi) embody the spirit of Vacheron Constantin?
What is unique about Vacheron Constantin Birthday date is not the creation of its first timepiece but it's the story of Jean-Marc Vacheron, 24-year-old master watchmaker, who signs on his first apprentice on September 17th 1755, thus founding a business by making clear his intention to hand down his skills.
Now these women are showing this in the same way through their dedication and willingness to pass on their advice to young women who will soon be entering different professional fields that truly connects them to the spirit of Vacheron Constantin. They also share very strong values with the Maison which is expressed through their work: quest for excellence, openness to the world and innovative spirit. We are very excited to see them embark on this journey with the students.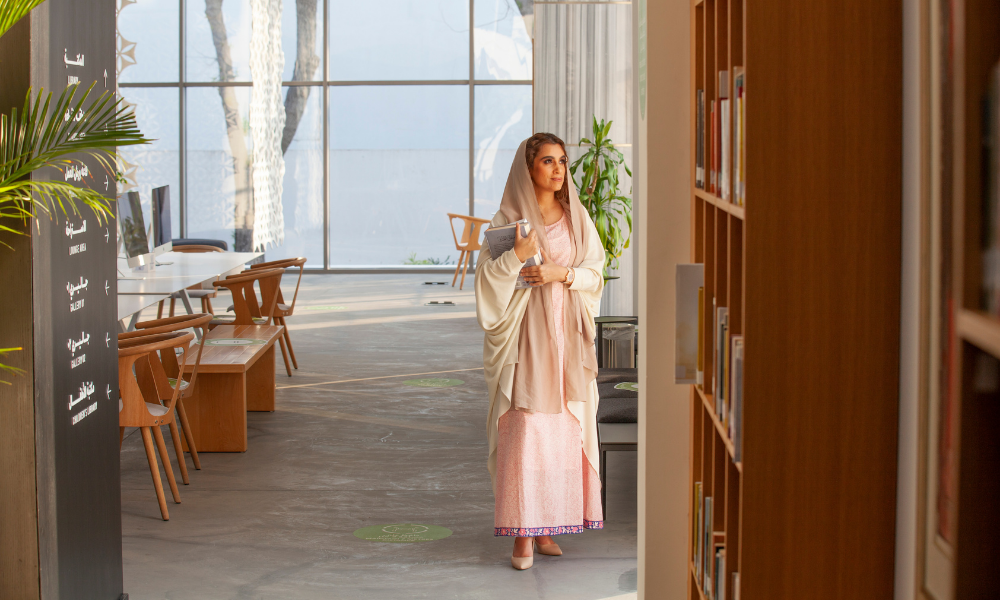 Three words to describe the mentorship program would be…
Inspirational women, transmission of know-how, One of Not Many.
Who is the Vacheron Constantin woman?
The Vacheron Constantin woman is elegant, ambitious and sophisticated. She is the one who truly believes in our motto 'Do better if possible and that is always possible'.
The mentorship journey will begin on November 2020 with a 3-week recruitment period. Based on their career aspirations, students will have the chance to apply through the Zayed University website to be guided by the mentor of their choice in the hope of being selected amongst the six final students.
Now, take a look at Louis Vuitton's new High Jewellery collection.