Tiffany & Co. is synonymous with heirloom gems — think diamond engagement rings and heart-tag bracelets, to name a few — and that's only a fraction of the brand's beloved offerings.
Adding more contemporary and sculptural designs to its portfolio of coveted jewellery, the Tiffany T collection embodies the influence of New York City's architecture in the timeless pieces — making them perfect for everyday wear.
And just when we thought we didn't need another reason to get our hands on the Tiffany T collection as our next piece of arm candy, the luxury jewellery house has introduced a splash of colour to the iconic range.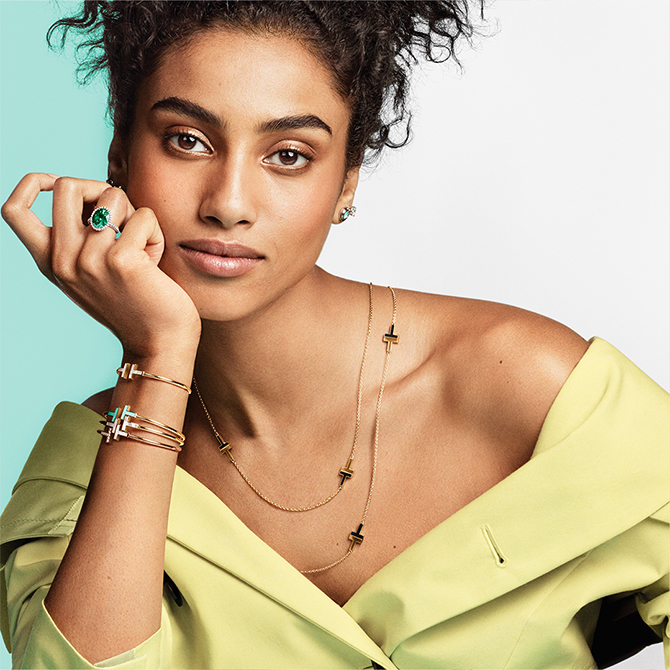 Reimagined with distinctive touches (think bold, graphic lines married with mother-of-pearl, black onyx, pink opal and turquoise), the collection comes in a decidedly modern look and feel.
The architectural lines of the new Tiffany T pieces are also reimagined to encircle colourful gemstones on 18k rose gold pendants, and each come adorned with round brilliant diamonds and crafted with precision.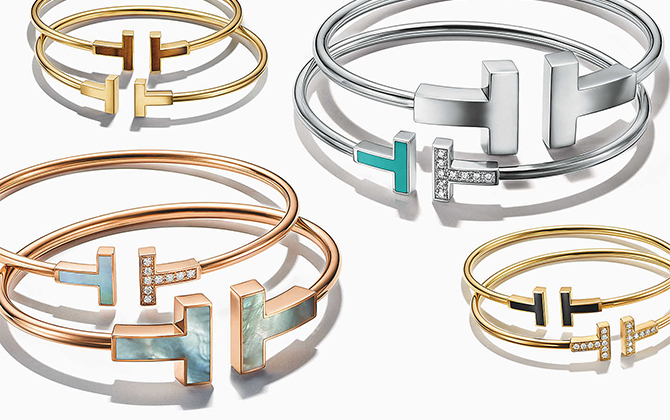 Best way to wear them? The Tiffany T designs can be boldly stacked and layered or can be worn alone for a sleek and elegant look.
Now, go inside Tiffany & Co.'s 'Vision & Virtuosity' exhibition.