Fusing both signature design and watchmaking, the Fendi Timepieces presents a new coveted collection of watches that should be at the top of your horology list.
Drawing inspiration from the Roman Maison's signature, a combination of diamonds, mother-of-pearl and genuine stones unite in a sophisticated watch design that you'll never want to take off your wrist — ever — no matter what sartorial choices you make.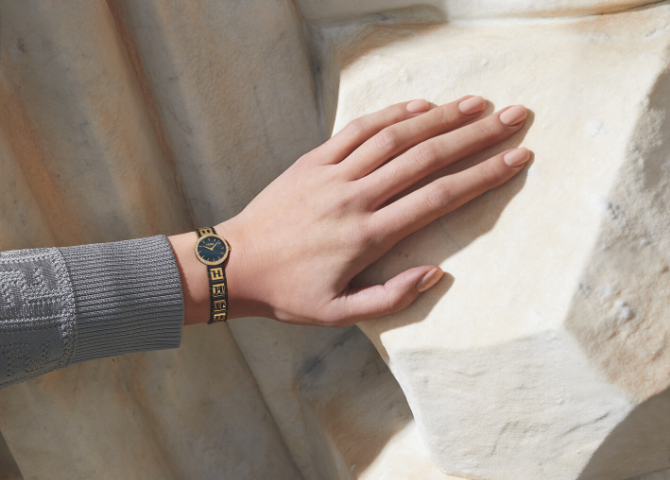 The new collection of the Forever Fendi timepieces captures the Fendi's essence and it's embedded with the kind of enduring iconic style we all know (and love) from the brand. All about timeless elegance, the watches are truly the sum of all its parts.

In terms of design, the sophisticated range of timepieces (both available for women and men) come adorned with the signature interlocking FF logo shaped central links on the bracelet. The women's versions are embellished with diamond-set crowns (or crown adorned with a white onyx), a play on dials and contrasting finishes.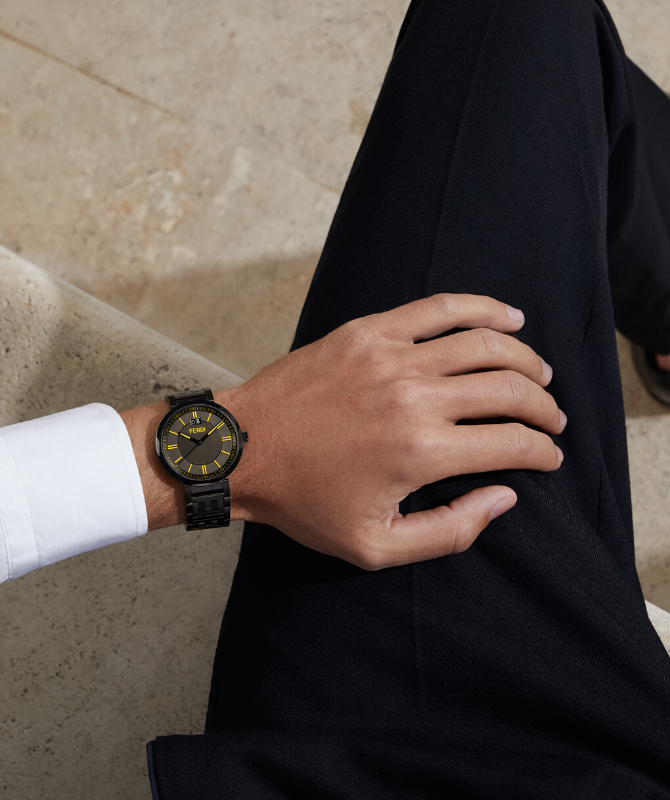 For men, the collection features a full black edition of the Forever Fendi timepiece (complete with yellow luminescent details) and a stainless steel version (with its intense blue dial).
The women's timepieces feature precious diamonds on the bezel, FF logo central links, and the iconic Fendi colour-block aesthetics. Another style comes adorned with a chatoyant tiger eye stone dial, too.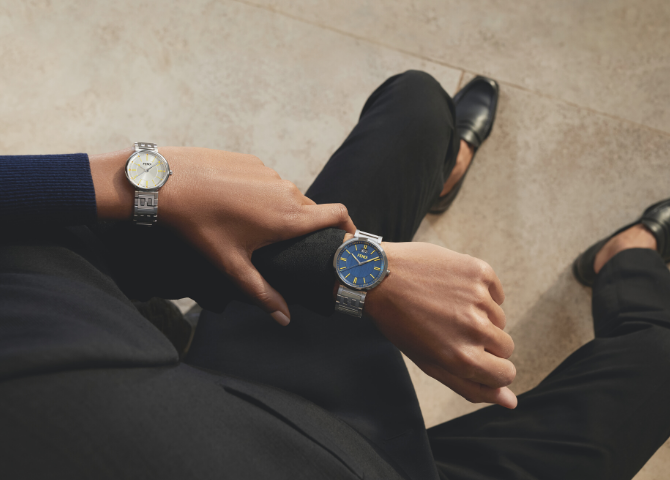 The variations are endless, and the watches are literally the perfect size replete with iconic style. Tempted? Us too.
Now, discover Fendi's #BaguetteFriendsForever episode starring Winnie Harlow.
{"keyframes":[{"opacity":0,"transform":"scale3d(0.3, 0.3, 0.3)","offset":0},{"opacity":0.6,"transform":"none","offset":0.6},{"opacity":1,"transform":"none","offset":1}],"options":{"id":"preset-zoomIn","delay":0,"duration":1000}} .stk-post [data-anim-name="preset-zoomIn"]:not(#stk) { opacity: 0; transform: scale3d(0.3, 0.3, 0.3) }