The luxury sports watch category has always been one of the most dynamic in the watch industry. Back in 1972, Audemars Piguet and their Royal Oak timepiece paved the way for the genre, and boom, most high-end brands immediately followed suit; Patek Philippe with the Nautilus, Cartier with the Santos, IWC with the Ingénieur, Vacheron Constantin with the 222 and the Overseas, Piaget with the Polo, and Chopard with the St. Moritz.
So when news hit that Chopard was re-entering the luxury sports watch market, horologists and collectors' ears perked up, but even more so when, at the launch, it was revealed that the collection wasn't completely new, but actually a reinterpretation of one of the brand's most beloved models, the St. Moritz.
This week, for the first time ever in the Middle East, the Alpine Eagle collection was revealed in the Emirates just in time for its most revered horology event, Dubai Watch Week. Chopard, along with partner Ahmed Seddiqi & Sons, presented the new timepieces in a private exhibition held in the presence of Karl-Friedrich Scheufele, Chopard's Co-president.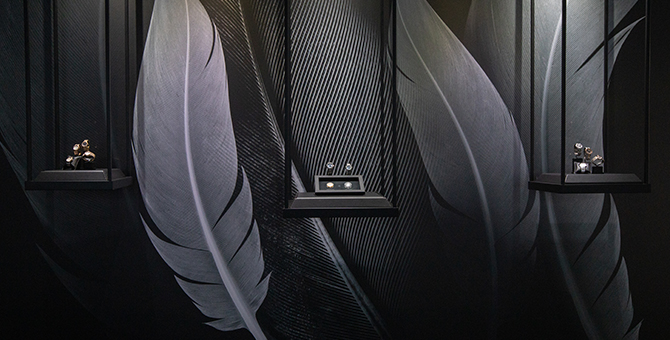 To understand Alpine Eagle and where it comes from, one has to understand its predecessor, the St. Moritz. Named for the famed Swiss alpine ski resort, the much-loved 1980 line was created by Chopard's Karl-Friederich Scheufele when he was a 22-year-old newcomer to the family business. Flash forward to today, and that 22-year old is now running Chopard as co-president.
But, how does the Alpine fit in the story? Well, in a case of family history repeating itself, it was Karl-Friedrich Scheufele's own son, Karl-Fritz, who suggested reviving the St. Moritz for a contemporary audience. And so the Alpine Eagle was born, imagined and personally designed by Karl-Friedrich, named after the Alpine mountains and the beautiful eagles that soar above them.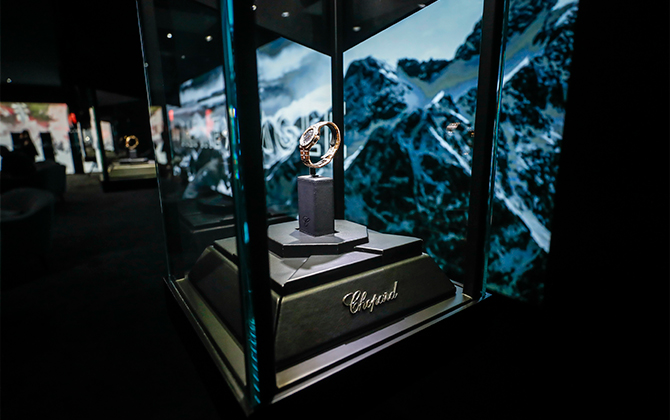 Crafted from an exclusive, ultra-resistant and light-reflecting metal named Lucent Steel A223, which is composed partially of recycled stainless steel, the Alpine is more modern than the St. Moritz., featuring a round bezel minus the notches around the screws. With two different sizes, a 41 mm and 36 mm, all watches boast integrated cases and bracelets with ingot-shaped links in satin finish, including eight screws holding the bezel, case middle, and caseback together.
Also, read more about Richard Mille's collaboration with Pharrell Williams on a cosmic new Tourbillon.