TAG Heuer has always been a pioneer in the luxury sector but in 2015, the Swiss watchmaker went above and beyond, and became an example of what it means to be a rich-heritage brand on the forefront of performance, craftsmanship and technology.
The Connected Modular Golf Edition was the latest model released in 2019 and for 2020, TAG Heuer have launched a third generation of its visionary Connected timepiece furthering its commitment to the connected watch category for the long term.
The new TAG Heuer Connected watch is geared towards enhanced performance and better functionality which results in being more useful for fitness and sport tracking (all courtesy of the new TAG Heuer Sports app which provides detailed tracking for golf, running, cycling and walking to name a few), as well as a state-of-the-art digital experience geared towards performance.
Unlike any other TAG Heuer Connected watches, the new iteration features an impressive selection of components which include new design updates such as a ceramic bezel, screwed caseback, mechanical buttons, a higher-resolution screen, a central rotating crown now flanked by two functional pushers, an elegant bracelet and strap choices in black rubber or steel with a folding buckle.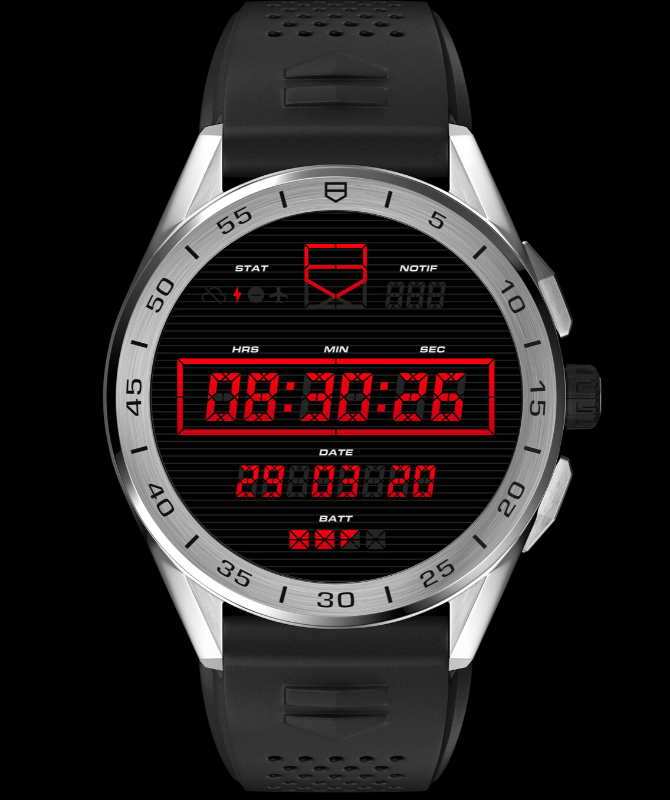 Speaking of the new TAG Heuer Connected watch, the brand's Chief Strategy and Digital Officer, Frédéric Arnault, says: "The TAG Heuer Connected watch was designed and engineered with the same passion and attention to detail as our mechanical watches. Quality of execution is paramount in everything we do, and we never compromise on aesthetics or emotion. The Connected watch is not only a beautiful timepiece, it's a truly immersive experience, as it now sits within a complete TAG Heuer digital ecosystem geared towards performance and sports."
"The navigation has been deeply refined so the product is as intuitive and easy to use as possible, both in everyday life and during sports sessions. It expresses the brand in a completely new way and offers limitless possibilities in terms of innovation for the future. Thanks to the talent and dedication of our teams, the new Connected is a truly brand-defining product that will lead the way into a new era for TAG Heuer."
The new TAG Heuer Connected watch is now available to order in all regions and is also be available at tagheuer.com.
Now, read our exclusive interview with TAG Heuer's Heritage Director, Catherin Eberle-Devaux.