Currently in Le Mans to celebrate one of watchmaking's greatest treasures, TAG Heuer's Monaco timepiece, Buro. Middle East had the opportunity to witness the first reveal of a limited edition version of the classic — all in celebration of Monaco's 50th anniversary.
A creation not only loved by square-watch lovers, the Monaco carries five decades worth of craftsmanship and a legacy of being the very first automatic chronograph when it launched in 1969. As a result, it has ultimately become a go-to pieces for motor racing aficionados across the globe — and for one particularly famous friend in the industry: Steve McQueen.
His legacy continues to be celebrated and luckily for us, we had the chance to meet his son, Chad McQueen (and several of the brand's friends including Patrick Dempsey) to reveal a brand new edition of the Monaco timepiece.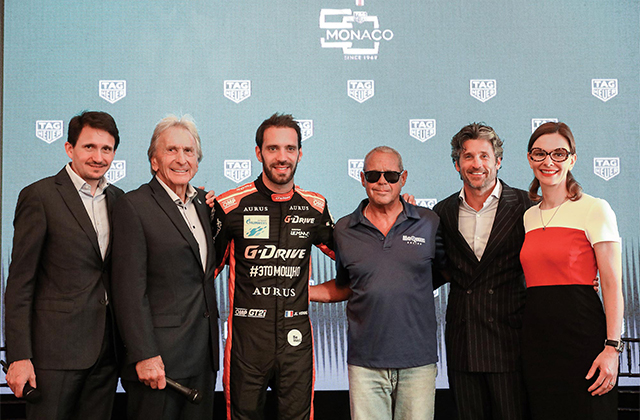 Just a brief history of the now-iconic timepiece, the Monaco is powered by a powerful Calibre 11 movement, and was brilliantly produced to track lengths of time with a self-winding chronograph function — perfect for tracking one of the greatest races of all time. The Le Mans 24-Hour race.
The long-standing relationship between McQueen, Le Mans and the Monaco timepiece (in which the late actor fronted in the 1971 Le Mans film) was evident during our trip to the French city and our main goal was to witness the reveal of a new version of the iconic watch.
The latest Monaco anniversary edition (the reveal marks the second out of five models) features a fiery design fit for coming hot off of the racetrack. With a cutting-edge design, the timepiece features a black calfskin strap, its iconic square case, a red sunray dial and two rhodium-plated subdials.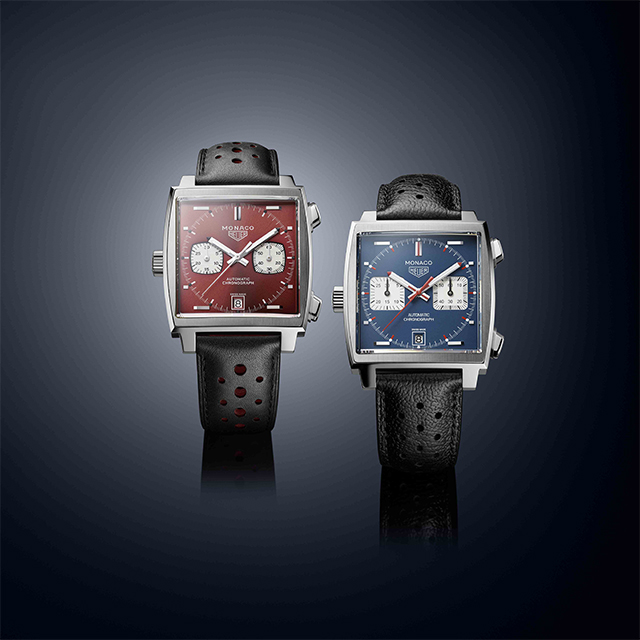 To better understand TAG Heuer's heritage and history, we spoke to the brand's Heritage Director, Catherine Eberle-Devaux, to better understand her job role, the 50th celebration of the Monaco timepiece and the importance of the watch in the brand's history.
What does a Heritage Director at TAG Heuer do?
Be the link to the future! We learn from the past to build the next steps and reinforce the outreach of TAG Heuer. Responsibilities also include watch curation and restoration, and archives' preservation and analysis. There's also the collector's community.
Why are heritage-hailing events such as this one, the '50 Years of Monaco', so important?
Half a century for the iconic watch is a milestone we can't miss! What a pride it is to organise this tribute. Celebrating the past key-dates creates a cultural mutual background that gives the opportunity to take a step back.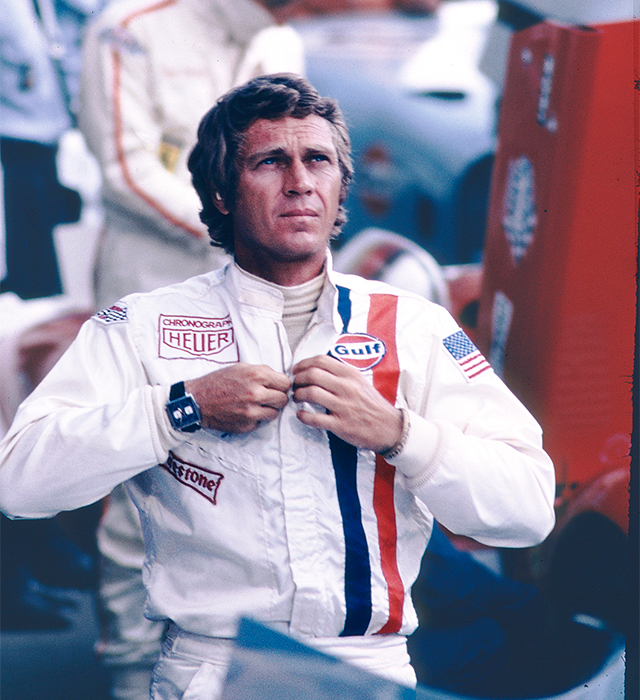 What makes the watch itself so special in TAG Heuer's own story?
The Monaco timepiece is synonymous with glamour, innovation and resilience. For glamour, it's Steve McQueen; innovation is for the Moncao including the first square waterproof case and first automatic chronograph; and resilience due to the fact that it disappeared for 20 years after poor sales records but came back in majesty and reach its status of iconic watch.
What do you look for in heritage pieces?
Exceptional timepieces because their origin is special — like a Monaco worn by Steve McQueen in the Le Mans movie. Also, historical timepieces because they are rare, like a gold Carrera "Pilot Watch", 1158chn.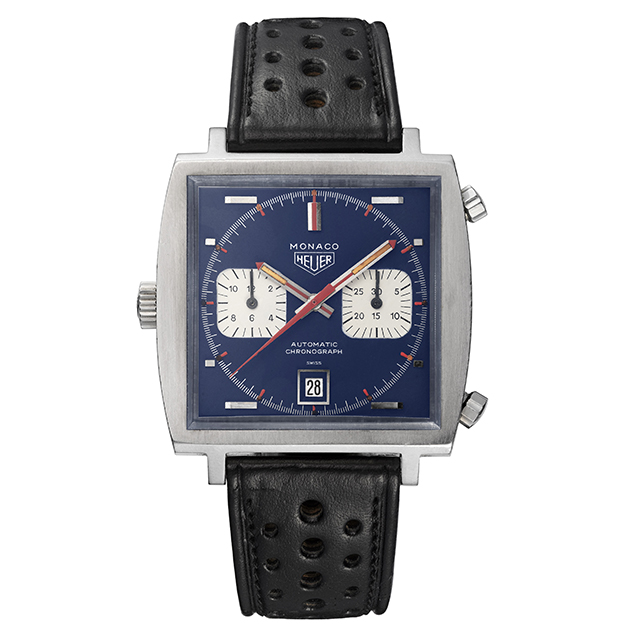 What does the tagline, #dontcrackunderpressure, mean to TAG Heuer?
Never give up! Always go further and think out of the box.
They say that without a past, there's no future and that's certainly the case for Tag Heuer. What was it that first drew you to take this in as a profession?
I have a personal taste for history, arts and culture, and the fact that by knowing and understanding the past, you can adjust the new projects and help not to re-do any mistakes.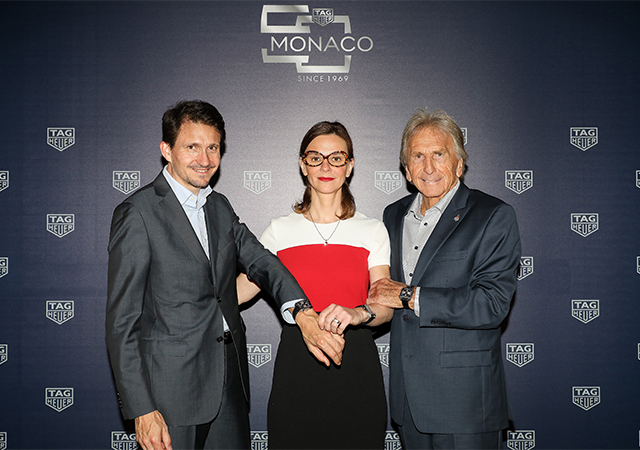 What was your earliest memory of a watch?
My grandfather gave me my first mechanical watch when I was six and I had to learn to read time on a dial. It was a Kelton watch, navy blue with a glassbox. I still have it and it still ticks! I wear it from time to time. I love its tictac sound!
Can you tell us about your first encounter with TAG Heuer?
The advertising campaign "Success. It's a mind game" was released in the mid '90s and I remember looking at the powerful visuals and thinking that this was definitely a brand that breaths widely and wildly! How dareful this was. It won all the ad prizes. But at that stage, I never thought I'd work for this brand. Too sporty and young for me (laughs).
In other watch news, discover Breitling's limited edition launch, dedicated to the Middle East.