It's 25 degrees in Marrakech when we meet author Nicholas Foulkes beneath a linen canopy surrounded by orange trees in a traditional Moroccan setting to discuss his newest work for Van Cleef & Arpels. The conditions are perfect, not least because we're in the city to celebrate the 50th anniversary of Van Cleef & Arpels' Alhambra collection at the French Consul's house in the city centre.
Nicholas (who is the author of more than 25 books and a contributing editor to the likes of The Financial Times and Vanity Fair) is here as he wrote the definitive tome on the collection, delving into its archives from 1968 and following its journey until present day. It was a labour of love but one well worth it: Alhambra (the book) is a seriously beautiful book that, in addition to looking great on your coffee table, is an incredibly interesting and insightful read into one of the world's most recognisable fine jewellery motifs.
In this three-part series, Nicholas talks to Buro 24/7 Middle East about the birth of the book, the legacy of the Alhambra and what it means today. First up, the book…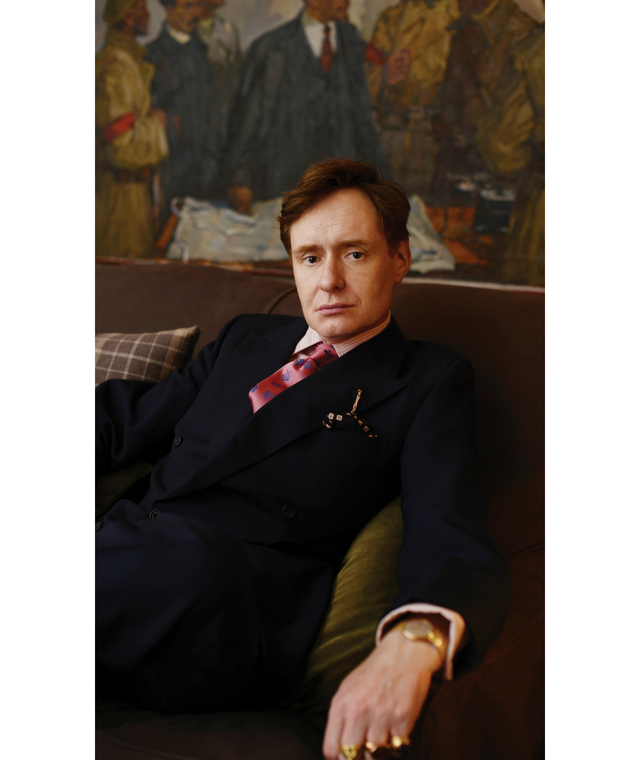 This is the third book you've done with Van Cleef & Arpels, is that right?
Yes third in about 10 or 11 years. Maybe 12. The first one was the costume balls and then the Automata and now this one. They're all very different. Have you got the others?
I don't but I received Alhambra when we arrived here.
Likewise, it was the first time I had seen it.
How did the relationship with Van Cleef & Arpels come about?
My relationship with Van Cleef & Arpels began before I'd met any of them. For a very long time I've liked Van Cleef things. For my 40th birthday my wife got me a pair of 1950s bar cufflinks with rubies and then after that I bought a sapphire set with the dress studs. Then Richemont bought [the brand] and a little way into that process when Stanislas [de Quercize, the former CEO of Van Cleef & Arpels] took over and Nicolas [Boss, the current CEO] was with him, that's when I suppose I started interacting with them. After a couple of years they approached me with this interesting idea to write a book about balls upon which they would then base their jewellery collection. They wanted to do a collection of jewellery around balls because you know they have the ballerinas and the dancing and this was an extension of that area. They gave me complete carte blanche so I went away [to research] and it seemed that these costume balls had been a big part of life until the 1970s and there were enough interesting ones with enough interesting people who had gone with interesting stories to make a sort of series of short stories linked episodically. About half way through that, I went to Paris to address the atelier on what my research had yielded and based on that they selected the four collections they did within the big collection.
The [second book] Automata was very interesting and more straightforward because basically I was providing an historical context into which this piece slots. That was interesting for me to do because I know a bit about watches, clocks and mechanical objects, but it was a chance for me to really delve into that subject and then to also go and visit the workshops where the Van Cleef Automata  was made and that was extraordinary.
Did you feel like that visit solidified the book and the message you were communicating?
A message maybe, that this was an object that united — it wasn't just mechanical ingenuity it was the aesthetic quality as well. I hope that came across.
I think [the book] contextualises a piece of jewellery that has become so successful that we're almost taking it for granted. I hope it renews appreciation for something that is rather good.
With this new book on Alhambra, how did that come to be the next topic you covered?
It wasn't really the next. They mentioned it a couple of years ago and I sort of laughed. My mistake when they mentioned it was thinking that they wanted something overtly commercial and I'm not really the person to write a kind of catalogue. But then Nicolas said that he wanted this book about the Alhambra, but didn't tell me what or how I was to go about it, and just let me get on with it. So it was a question really of just piecing it together.
There was no body of material readily available that I could just take away — I had to build the archives first by going through Van Cleef's archives as well as mind-numbing tasks like going through L'Officiel online where you can go mad but it's a great thing when you find [what you're looking for]. Then obviously Van Cleef's own archives, old catalogues, letters, the diary of Claude Arpels, newspaper clippings, newspapers of records and then later people who had actually been working at the maison at times in its history who could then shed personal light on what were vital characters really in history. That brought it alive towards the end. That's where I learned about the extraordinary popularity of the collection in Japan in the '80s for example, which is what kept it going.
You were given carte blanche on this book — how would you describe the overall end product?
First of all it's pretty much all the accurate knowledge there is about the Alhambra in one place, so actually if I were writing about the Alhambra myself I would find it very useful to have this book by my side, I would be ripping chunks out of it left, right and centre. You've got some pretty attractive imagery, both non-Van Cleef and Van Cleef but I think also it contextualises a piece of jewellery that has become so successful that we're almost taking it for granted. I hope it renews appreciation for something that is rather good. We're all used to seeing it but we don't know much about it. Even Van Cleef didn't know that much about it —there were bits of knowledge. The wonderful woman, Catherine [Cariou, Heritage Director] who gets all of the vintage pieces knew a bit and then scattered around the building there was old newspaper clippings so it was a question of rooting it out and then making connections with other parts of the Van Cleef IRV so you've got a lot of stuff that happened in the '20s when they were doing a lot of this ethnographical stuff, and then you've got the boutique in the '50s which was wonderful to research because that was the beginning of affordable signed jewellery and that is quite an historic thing in the development of the jewellery market. Out of all of that came Alhambra and it has then in turn given birth to many different versions of the Alhambra and has helped sustain the name in the 21st century.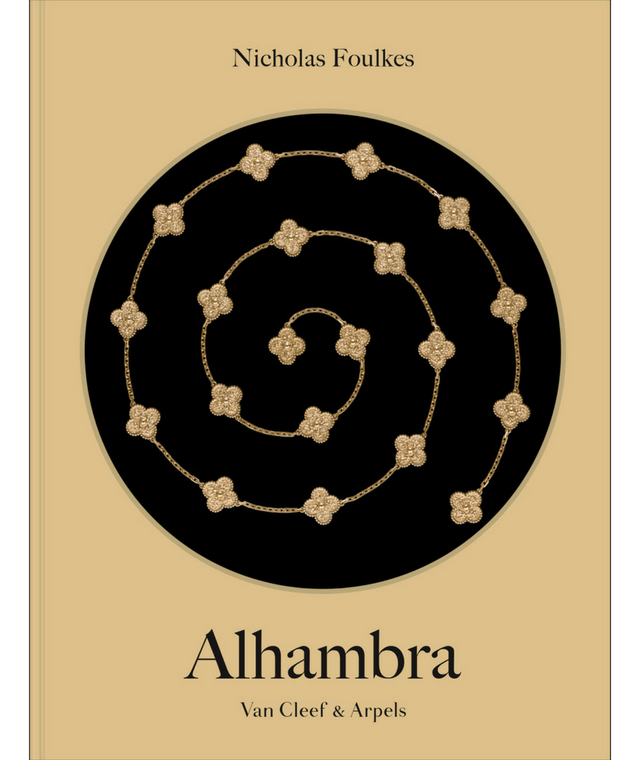 Stay tuned to Buro 24/7 Middle East for Part Two: The Alhambra Legacy, launching Wednesday, June 6.
In the meantime, discover nine Van Cleef & Arpels pieces to own now.