Following its global (and regional) success, Messika is strengthening its presence in the Middle East by opening yet another flagship store in UAE, located at The Dubai Mall. Located in the Grand Atrium, Messika's new doors open to a spacious 70-square-meter boutique that translates the codes of the Maison into the ultimate retail experience.
Radiating effortless modernity and creativity, the boutique's minimalist aesthetic was imagined by Valerie Messika herself, as its designs combine white marble, alabaster, yellow gold metal detailing and majestic high ceilings.
Rewriting the rules of timeless luxury, the uncompromising savoir-faire of the interiors are then brought upon signature elements of the new boutique.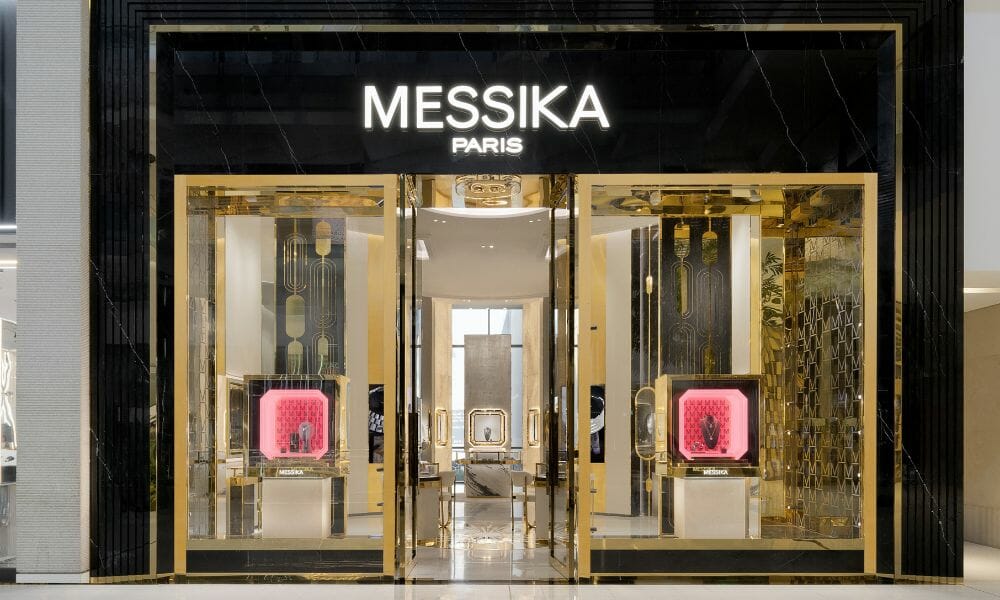 Once visitors step into Messika's transgenerational fashion and rock universe, they'll get to experience a dedicated Bridal & High Jewellery Room, a private VIP room and an exclusive in-house bar offering delicate refreshments and desserts. This is of course, in addition to discovering Messika's extraordinary curation of high jewellery pieces – some of which, have been selected especially for the opening of the new boutique.
In collaboration with Ahmed Seddiqi & Sons, Messika's exclusive UAE 50 Lucky Move editions are also available.
Marking the third boutique opening in the country, the Grand Atrium-flagship is a testament to the brand's victory within the region.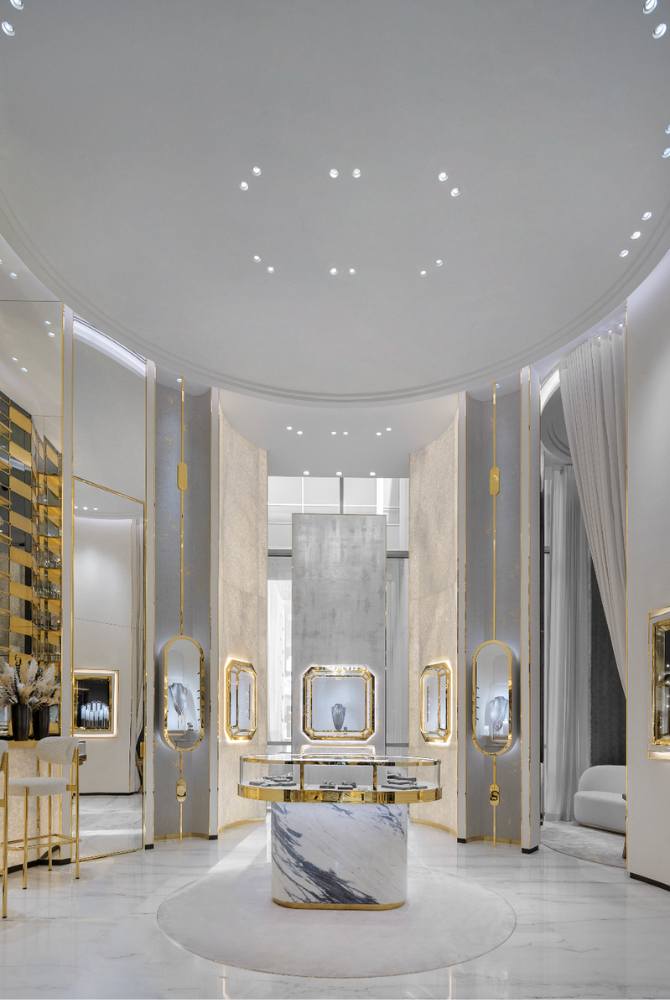 In addition to celebrating Messika's presence in the region, the brand put on a dazzling display that lit up the city's iconic Burj Khalifa. Coinciding with its 10-year anniversary in the UAE, Messika illuminated the world's tallest building with an alluring and magnetic video featuring the face of its 2022 jewellery campaign, Kendall Jenner.
In case you missed the monumental occasion, watch how Messika ushered in an exciting new decade below…
ALSO READ: MESSIKA OPENS A NEW CHAPTER OF ITS LEGACY.