MARIA TASH has once again set the bar high with its first-of-its-kind TASH Studio, an extraordinary virtual tool that unleashes the full spectrum of your creativity onto a lifelike ear, right from the comfort of your own website. For almost thirty years, the brand has been revolutionizing the world of fine jewelry design and piercing innovations, boasting a host of patented placements that have transformed the industry. This latest launch represents a new milestone in the brand's evolution, and is a testament to their unwavering commitment to delivering the ultimate customer experience.
The TASH Studio software is designed with a deep understanding of human anatomy, gravity, and Maria's forward-thinking piercing approach, ensuring that customers enjoy a lifelike and realistic experience. Thoughtful logic guides customers on the right pieces to place in the perfect locations, and educates them on sizing. Moreover, styles can be rotated and moved with ease to create a desired look, and the software adjusts shadows and angles with surgical precision. Looks can be saved, shared, and updated over time, allowing you to unleash your creativity and explore new horizons.
Maria Tash, the brand's visionary founder and designer, has poured over five years of effort into perfecting this cutting-edge software, with incredible results. TASH Studio is now available on mariatash.com, and will be included on iPads in stores, with the goal of increasing engagement and conversion both on and offline. Future phases include expanding the product selection to include the full MARIA TASH assortment, and even offering this ground breaking technology to other brands. The possibilities are endless with TASH Studio, so why not unleash your creativity and let your imagination soar?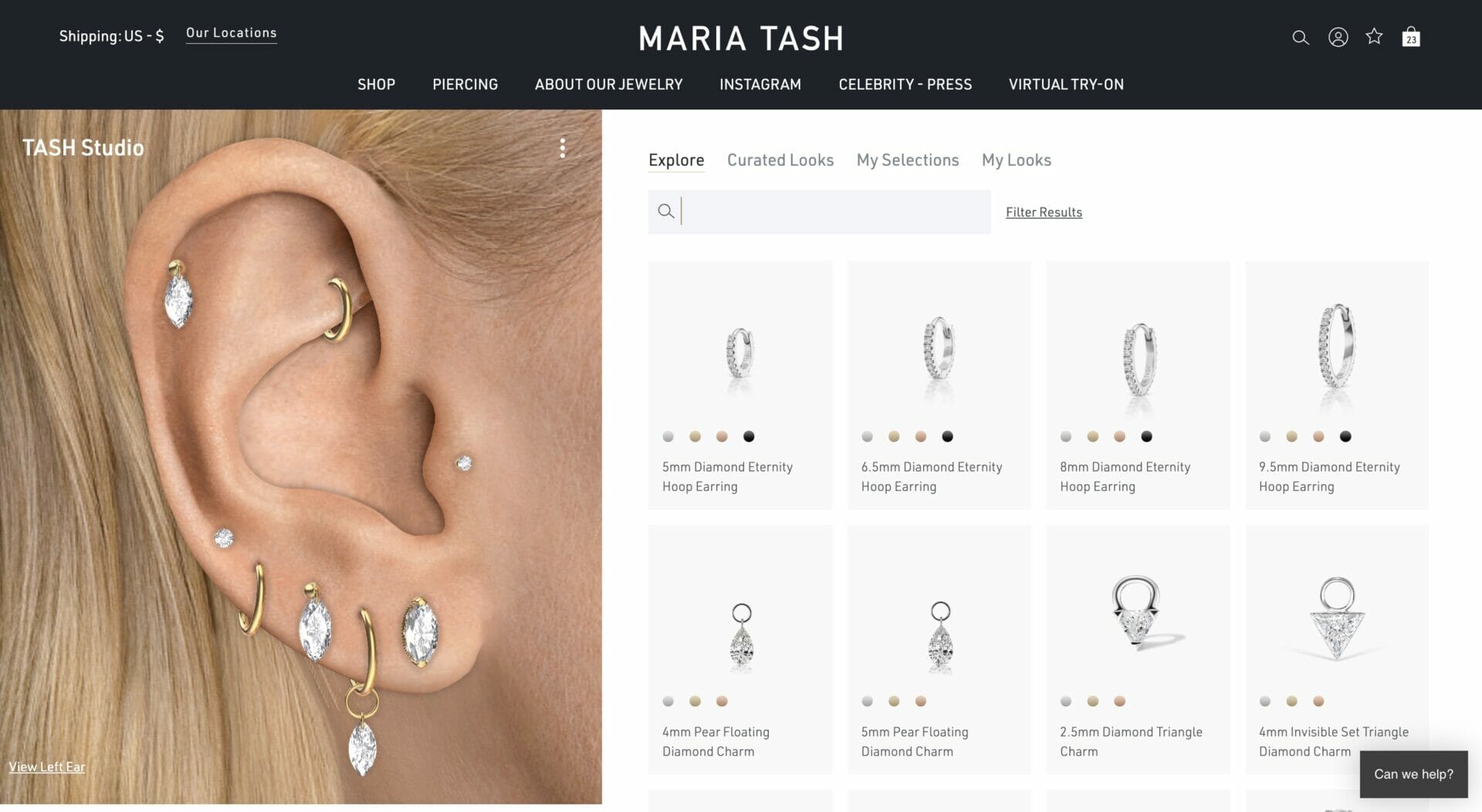 ALSO READ: MESSIKA UNVEILS ITS PREMIERE POP-UP CAFE OFFERING A DELECTABLE FUSION OF JEWELRY AND COFFEE CULTURE.