When it comes to shopping in the Middle East, we've got plenty of choices when it comes to finding jewellery creations to add to our treasure boxes (or wishlists).
However, if you're keeping an eye out for new pieces, we've got just the collection for you. Plus, it's founded by a royal family member (#nobigdeal).
Founded and created by HRH Sheikha Mariam bint Khalifa bin Saif Al Nahyan, MKS Jewellery has been around since 2013 and is known for beautifully translating Emirati heritage into contemporary and unique pieces. And her latest collection is extra special.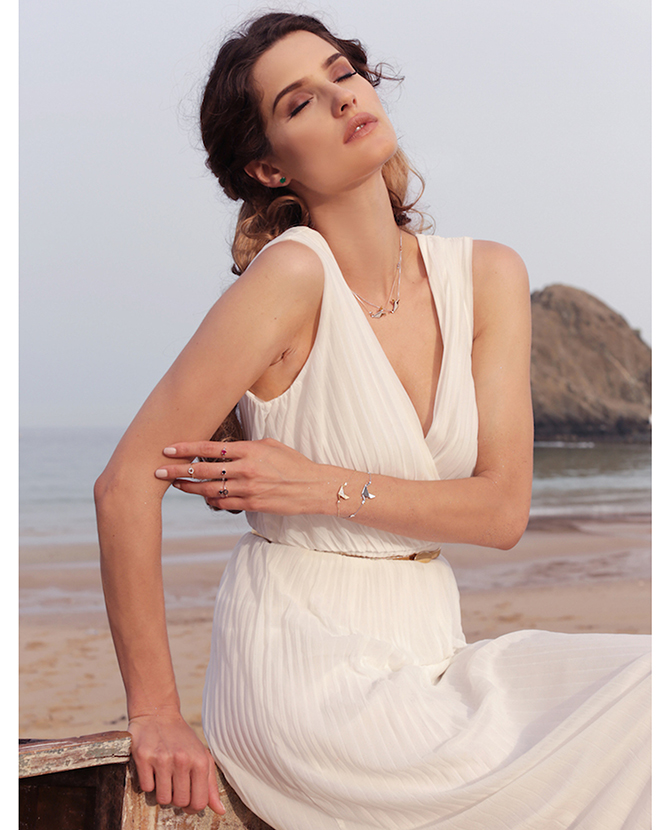 The brand has teamed up with Emirati artist, Amalie Beljafla, for a super cool collaboration that delivers a collection filled with limited edition masterpieces (signed and certified by both the artist and MKS Jewellery), locally-sourced fine materials and impeccable craftsmanship.
Available at Bloomingdale's Dubai, the collection is broken down into four different categories and styles which include Girl Code (stackable and wearable sentimental pieces), Geogami (which uses precious stones, origami and structures), Floating Gems (a playful collection) and Al Otaiba (creations that pay homage to Emirati pearl divers and traders).
The Amalie Beljafla x MKS Jewellery collection is exclusively available at Bloomingdale's Dubai.
Now, read more about the second edition of L'École Van Cleef & Arpels.