During SIHH 2018, Cartier unveiled its new Santos de Cartier timepiece. Speaking of the piece, the brand said during its presentation that "there is a love story in the Middle East with the Santos" and it looks like that love story is set to continue thanks to the unveiling of the brand's newest campaign face.
Jake Gyllenhaal has been revealed the new face of Santos de Cartier and, according to WWD, his appointment is particularly momentous seeing as the Southpaw actor is the first celebrity face of the brand.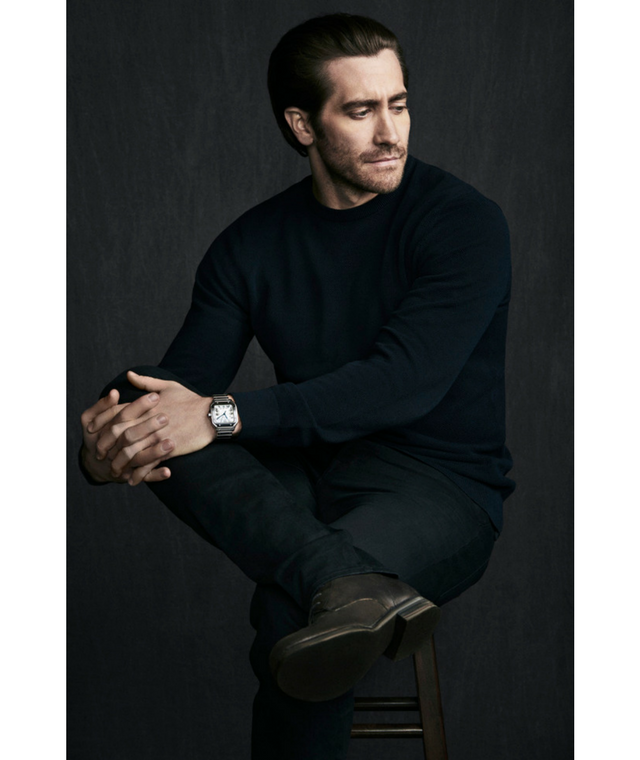 In a statement, the brand said that Jake "embodies the Santos de Cartier man. A man who commits utterly and does nothing by halves. A man who defines fearless as honest and true to himself. Jake Gyllenhaal reveals a new side to his talent with every film, performing a wide variety of roles. Cartier was drawn to his invincible style and fearless spirit."
An enduring style in Cartier's horological offering, the Santos de Cartier has been updated for 2018 with a new QuickSwitch function that allows wearers to easily switch between metal and leather bracelets (of which there are 17 colours to choose from) to personalise the watch to your look.
Jake will appear in a film advertisement for the piece which is due to be released this spring.