The Ingenieur SL, Reference 1832, from the 1970s, is boldly reflected in this newly engineered model, which sets new standards in terms of ergonomics, finishing, and technology. This collection comprises of four distinctive references, including three stainless steel versions and one in titanium, which are fully equipped to face the rigors of the 21st century. Each model is powered by IWC-manufactured 32111 calibre, boasting a massive 120-hour power reserve. Moreover, the Ingenieur Automatic 40 features a soft-iron inner case that shields the movement from magnetic fields and is water-resistant to 10 bars, elevating it to an epitome of a versatile sports watch. The Ingenieur's lineage dates back to 1955 when IWC Schaffhausen first introduced it with the first automatic movement and soft-iron inner case. The watch's name – Ingenieur – derives from the German and French word for Engineer. Gérald Genta was commissioned by IWC in the 1970s to redesign the Ingenieur and impart it with a new visual identity. Genta's Ingenieur SL, launched in 1976, was a masterpiece that featured a screw-on bezel with five recesses, a unique dial pattern, and an integrated H-link bracelet. Today, Genta's creation is a collector's favourite and one of the most coveted models from the history of IWC.
"With the new Ingenieur Automatic 40, the steel sports watch with an integrated bracelet returnsto our portfolio. While taking inspiration from Gérald Genta's Ingenieur SL from the 1970s, weinvested a lot of time and effort into engineering a new automatic model with perfect caseproportions and ergonomics, a high level of detail and finishing, and equipped with modernmovement technology. The new Ingenieur Automatic 40 is a versatile luxury sports watch for the21st century," states Chris Grainger-Herr,CEO of IWC Schaffhausen.
Dive into the details & changes.
Every facet of the case has undergone meticulous scrutiny to achieve ultimate perfection. The new Ingenieur Automatic 40 proudly boasts a 45.7-millimetre lug-to-lug distance that guarantees unparalleled comfort and wearability, even on slimmer wrists. The original Ingenieur SL featured nose-shaped horns, while this modern-day reinterpretation incorporates a newly engineered middle-link attachment, reminiscent of its predecessor's design. However, the new attachment takes it a step further in terms of ergonomics, ensuring an impeccable fit on the wrist. The casing ring's subtle curvature adds another layer of ergonomic excellence to this timepiece. Marvel at the astounding level of intricacy and craftsmanship evident in the Ingenieur Automatic 40. The case, bezel, and bracelet are a true work of art, boasting a mesmerizing combination of polished and satin-finished surfaces. The bracelet's upper parts showcase closed links without pins, meticulously crafted to perfection. The butterfly folding clasp, painstakingly finished with exquisite detail, accentuates the bracelet's sleek and slender design. To add to the watch's sporty flair, a newly designed crown protection has been implemented, embodying the perfect fusion of form and function. Every element of this timepiece showcases the brand's unwavering commitment to superior quality and attention to detail.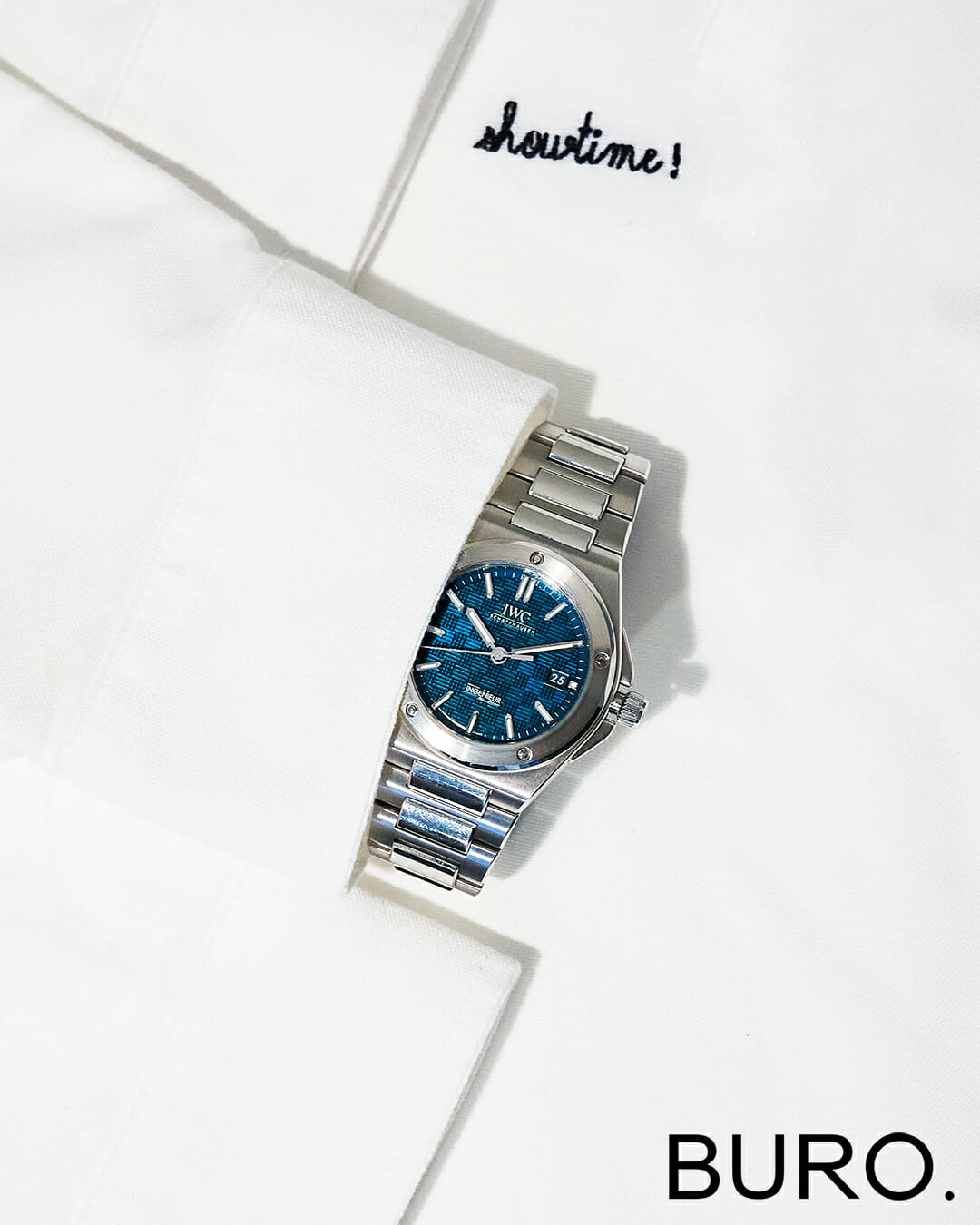 ALSO READ: YOU CAN NOW WEAR YOUR MOMENTS LIKE JEWELRY THANKS TO VAN CLEEF & ARPELS.