As the highly anticipated Watches and Wonders salon of 2023 draws near, Van Cleef & Arpels is gearing up to showcase their unparalleled expertise in the realm of timekeeping. Melding a myriad of skills, the Maison continues to enrich its legacy of jewel-encrusted timepieces, seamlessly weaving together the traditions of jewelry and watchmaking. From the Perlée and Alhambra collections, new combinations of exquisite gems take center stage, while the Ludo Secret and À Cheval High Jewelry watches showcase the boundless talent of Van Cleef & Arpels' workshops. The dials themselves are a feast for the eyes, glimmering with captivating reflections and playful games of hide-and-seek. At the intersection of age-old craftsmanship and technical prowess lies the Lady Féerie watch, resplendent in harmonious new hues that embody Van Cleef & Arpels' unique Poetry of Time. Finally, the Maison's Three Extraordinary Objects offer a stunning display of rare skills and innovative motion, enchanting and beguiling every passing moment.
Van Cleef & Arpels' exquisite timepieces grace the wrist or adorn the neck, providing an opulent backdrop for the passage of time. The Maison's unparalleled expertise in haute joaillerie and horology combine in each precious watch, reimagining the iconic aesthetics of the Perlée and Alhambra collections with a bold, contemporary twist. With an eye for quality and color, carefully selected materials are artfully interwoven, creating dazzling combinations of precious and ornamental stones that interact with intricate goldwork. Delicate beads and radiant guilloché add depth and dimension, transforming each timepiece into a wearable work of art.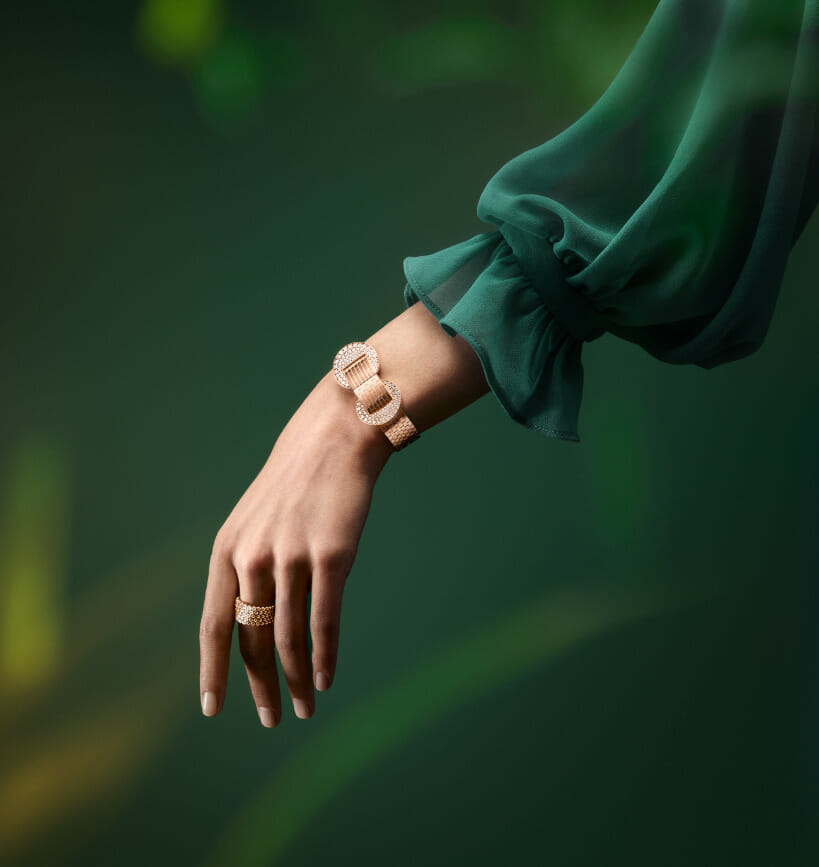 ALSO READ: ROGER DUBUIS CRAFTS THE FUTURE OF HYPER HORLOGY WITH ITS NEW RELEASE.