Every coveted jewellery house launches a signature design that eventually evokes the maison's style codes, brand ethos and becomes one of the most iconic symbols in the industry. For Van Cleef & Arpels, that resulted in all of its enchanting creations.
Along the years, the maison has captivated the likes of royalty (graciously worn by Prince and Princesses, Maharajahs and Maharanis, for example), and the extensive range of high jewellery pieces carry a close bond with these great ambassadors.
Each piece is accompanied by an interesting story and luckily for us, we'll get to explore the treasures and precious objects up close.
Van Cleef & Arpels is opening its first-ever heritage exhibition in the Middle East and over 50 high jewellery pieces will be on display.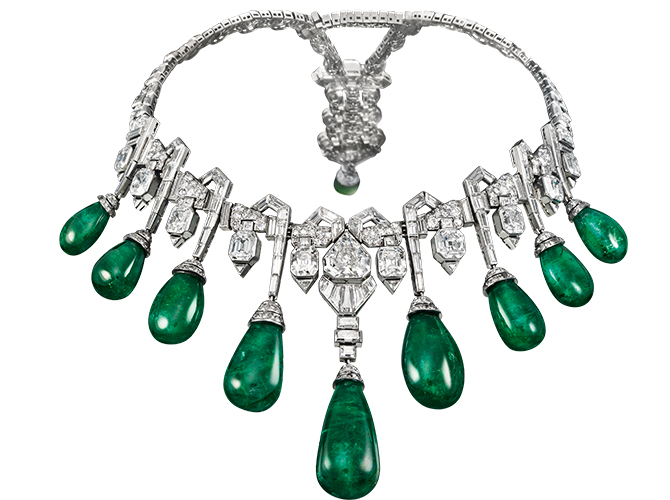 The exhibition, titled Treasures and Legends, spans more than a century of creations once worn by personalities including the Queen Nazli of Egypt, the Maharani of Baroda, the Duchess of Windsor, Princess Lilian of Belgium and Princess Grace of Monaco.
In Dubai for the first time, the pieces are beautifully displayed with a painting or image of the legendary women who wore them
Speaking of the Treasures and Legends exhibition, Van Cleef & Arpels' Managing Director for the Middle East and India, Alessandro Maffi, said: "The world of Van Cleef & Arpels has always been a place of wonder and enchantment. The Maison's patrimony collection explores a century in the history of one of the most prestigious jewellery dynasties and once again evokes a beguiling atmosphere replete with royalty, charm and prestige."
The exhibition is now open to the public and will run until October 31, 2019. It is located at the Dubai Opera Plaza, where Van Cleef & Arpels' new boutique just opened its doors.
Now, take a look at Van Cleef & Arpels' latest versions of its iconic Ludo bracelet.