Together with Porsche, TAG Heuer has revealed a new smartwatch, the TAG Heuer Connected Calibre E4 – Porsche Edition, a timepiece that solidifies the innate bond between watchmaking and sports cars. Offering a striking blue frozen look inspired by the legendary design of the all-electric Porsche Taycan, the timepiece also offers its users exclusive Wear OS features for Porsche owners, where information from their car is displayed directly such as car battery percentage and total mileage.
Resulting in the ultimate dream timepiece for TAG Heuer and Porsche connoisseurs, the design features a watch face inspired by printed circuit boards and racing circuits (offering an animated visual effect which connects TAG Heuer watches and Porsche cars with a feeling of technology and speed), as well as offering users access to an ever-growing ecosystem of exclusive sports, wellness apps and elegant watch faces.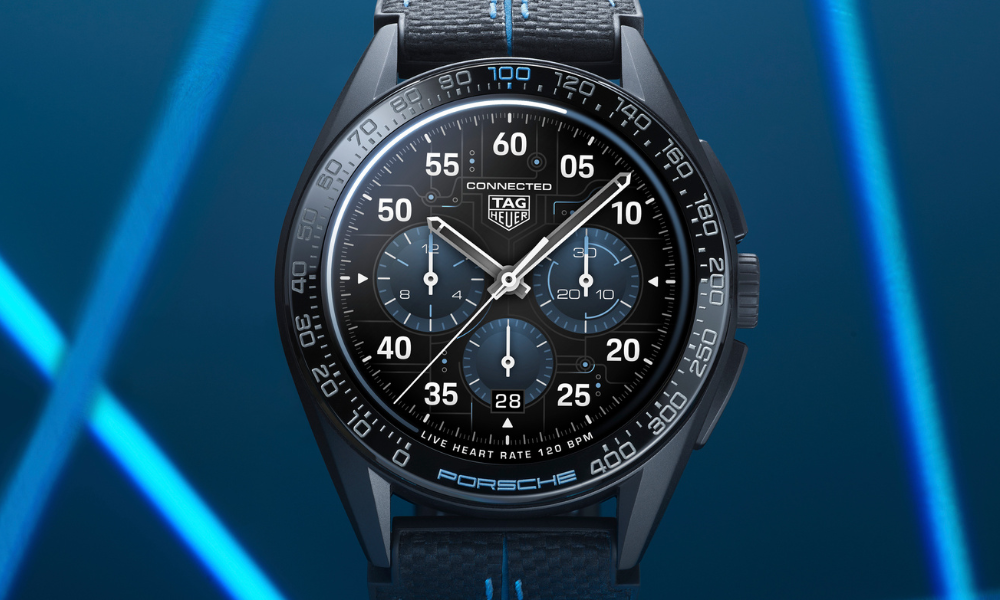 In terms of design and mechanics, the watch features a large 45-mm case in black titanium to give the watch a light, sporty feel, whilst the polished bezel has a dedicated scale going from zero to 400, referencing the Porsche car's speed, which can be used to read functions relating to the car or to display metrics like heart rate. The design is complete with a black steel crown surrounded by black rubber, highlighted with the TAG Heuer shield in frozen blue lacquer.
The watch's strap – designed in carbon-like black calfskin with blue stitching – is built to evoke the iconic design used in the interior of the Porsche cars. It has a rubber base for a comfortable and sporty wear.
"For both TAG Heuer and Porsche, the thrill of driving is part of our heritage, and this watch celebrates the fearless spirit of both Maisons – as well as highlights the sustainable innovation of the Taycan," says Frédéric Arnault, CEO of TAG Heuer says. "This watch evokes many of the passions we share – high performance, technological innovation and our love for unique and unmatched products."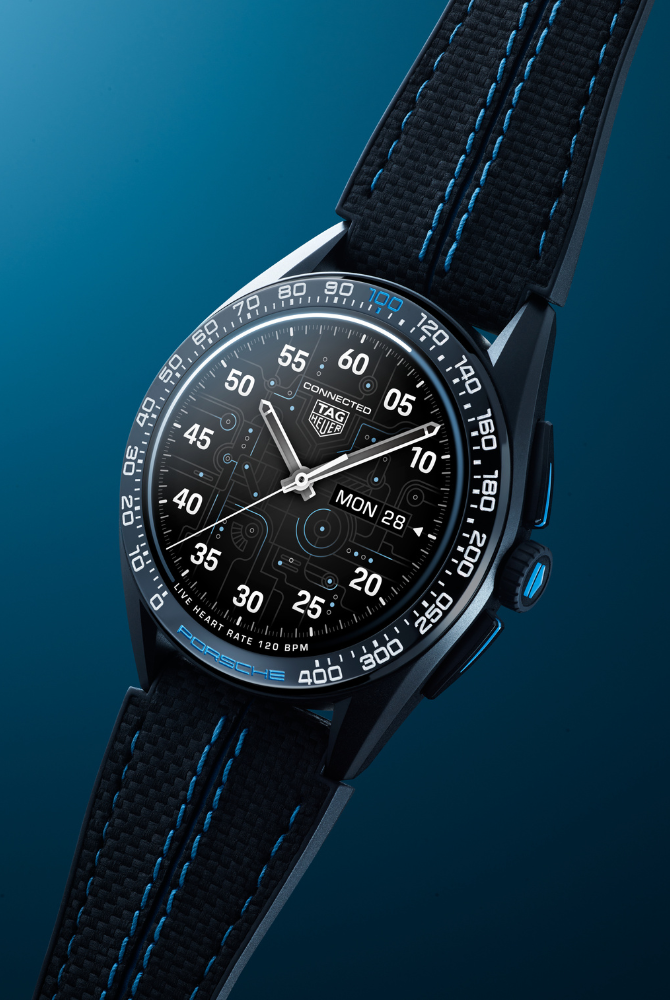 ALSO READ: MARLI USHERS IN A NEW ERA OF GENDER-NEUTRAL EXPRESSION.