Over the years, Chopard has gained a reputation as a coveted jewellery brand where its diamonds – no matter the size – can do great things. The luxury heart diamond rings, diamond earrings, bracelets and necklaces as part of its My Happy Hearts collection have become one of the core values of Chopard, proving that the Maison has a big heart (always have, always will).
Perhaps the perfect combination of Chopard's talisman heart and emblematic moving diamonds, the luxury jewellery collection is a symbol of expression, played out in new proportions for the season.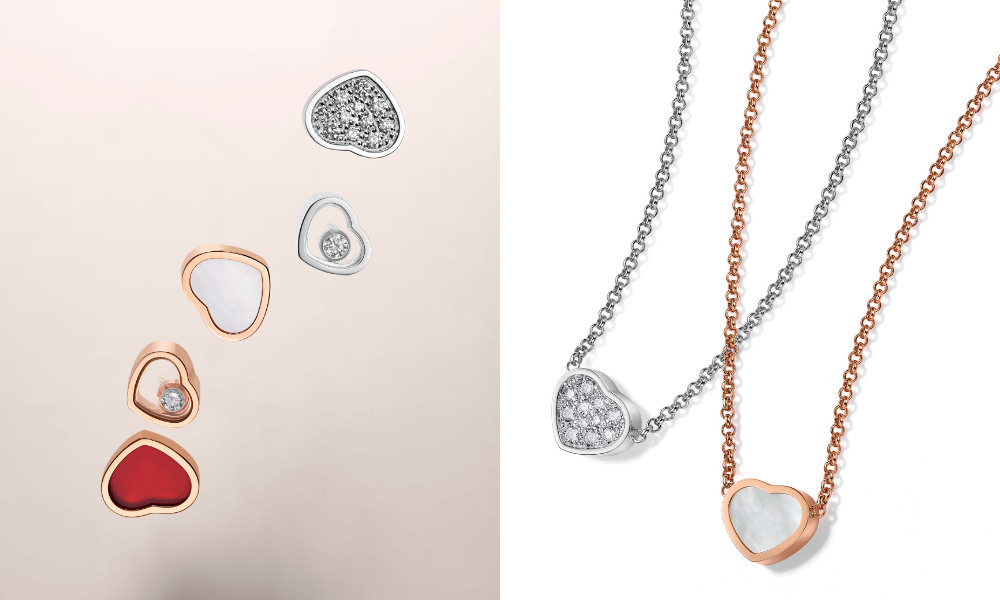 Cultivated on the body so similar to a fashion accessory, the new Happy Hearts collection was designed to be worn alone or entice you in a mix-and-match game. Each tender, playful and mischievous piece is available in 18-carat rose or white gold – all based on the principle of a single heart.
Iconic to the Chopard codes, extreme craftsmanship consists of carnelian and mother-of-pearl set against the ultimate heart symbol. Solo or stacked? It's all about how you'd love to individually encapsulate the jewellery.
Chopard's Happy Diamonds collection is available at Ahmed Seddiqi & Sons-partnered Chopard boutiques across the Middle East including at The Dubai Mall, Mall of the Emirates and Wafi Mall.