­The Serpenti symbol has become synonymous with Bvlgari. The icon was first introduced in the late 1940s, and ever since, has garnered popularity in its jewellery collections and has established itself as Bvlgari's distinctive symbol.

Epitomising Bvlgari's powerful and fierce spirit, the snake is reimagined for the season – mimicking how a snake continuously transforms itself by shedding its skin. Recognised as the brand's forefront of innovation, the Roman jeweller gave the icon a new, contemporary and urban twist.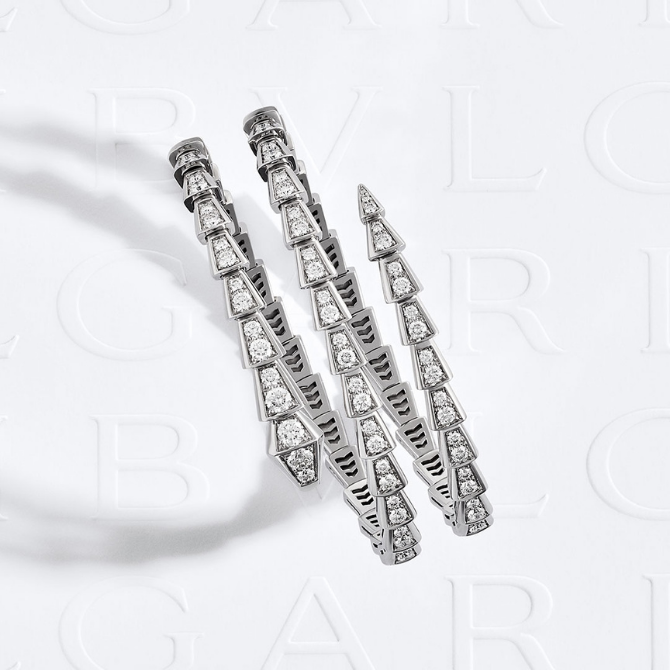 With an injection of empowering expression, the new Serpenti Viper is the result of unparalleled craftsmanship from skilled artisans and exceptional savoir-faire. The pieces are made with a flexible modular construction featuring the snake's scales hinged together and inserted one by one – which allows the eye-catching pieces to wrap around your body flawlessly.

Consisting of a selection of bracelets, rings, necklaces and earrings, the new Serpenti Viper collection sparkles with precious diamond sets, available in three gold colours.

The key pillars of the collection are the bracelets and rings, almost becoming a second skin for women. The Serpenti Viper pieces introduce bright gold scales embellished with diamonds, each an ode to artisanal mastery.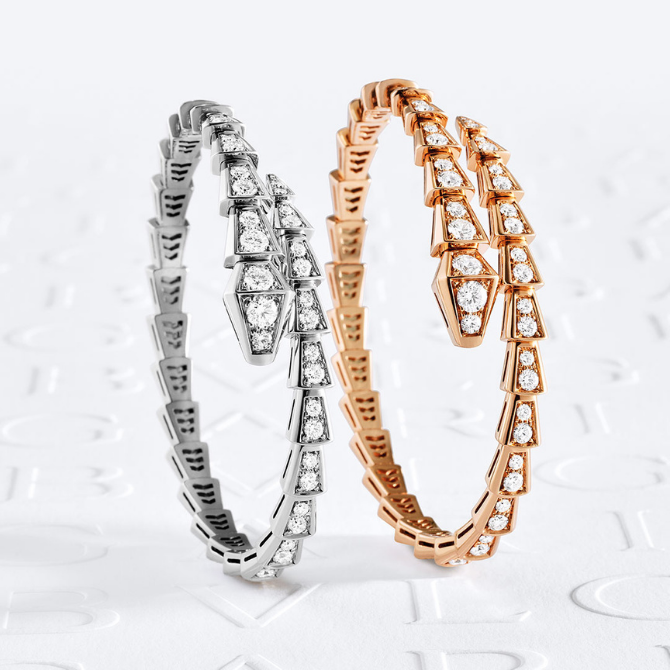 To complete the Serpenti Viper offering, the collection also includes necklaces in white and pink gold that wrap seamlessly around the neck. Its three-dimensional structure exudes extraordinary know-how as each section of the necklace is different from the others due to the internal springs that allow incredible flexibility.

Epitomising Bvlgari's bold and fierce spirit, the pave diamonds add a shine to the pieces, whilst the glossy hardstones inserts are shaped to fit the rounded profile.
Overall, the Bvlgari Serpenti Viper collection reflects the brand's craftsmanship, celebrating the symbol of strength, seduction and everlasting change.