This exciting collaboration fuses the boundless creativity of two exceptional artists, resulting in a magnificent collection that embodies the true essence of luxury. Drawing inspiration from the intricate patterns and motifs found in traditional Arabic art, Huda Al Nuaimi has crafted a series of stunning prints that adorn the exquisite pieces from Piaget's iconic Possession and Limelight collections. The result is a dazzling display of craftsmanship and design that captures the timeless elegance of gold and pays homage to the rich cultural heritage of the Middle East.
Nuaimi has risen to challenge of reinterpreting the Piaget history and its art of gold in her own way by creating two prints showcasing the story 'From La Cote aux Fees to la Cote D'Azur', the story of the roots of the brand and its reveal to the world. These prints will be featured on the second edition of the Ramadan coffee cups celebrating the Holy month with sceneries taken from the prints.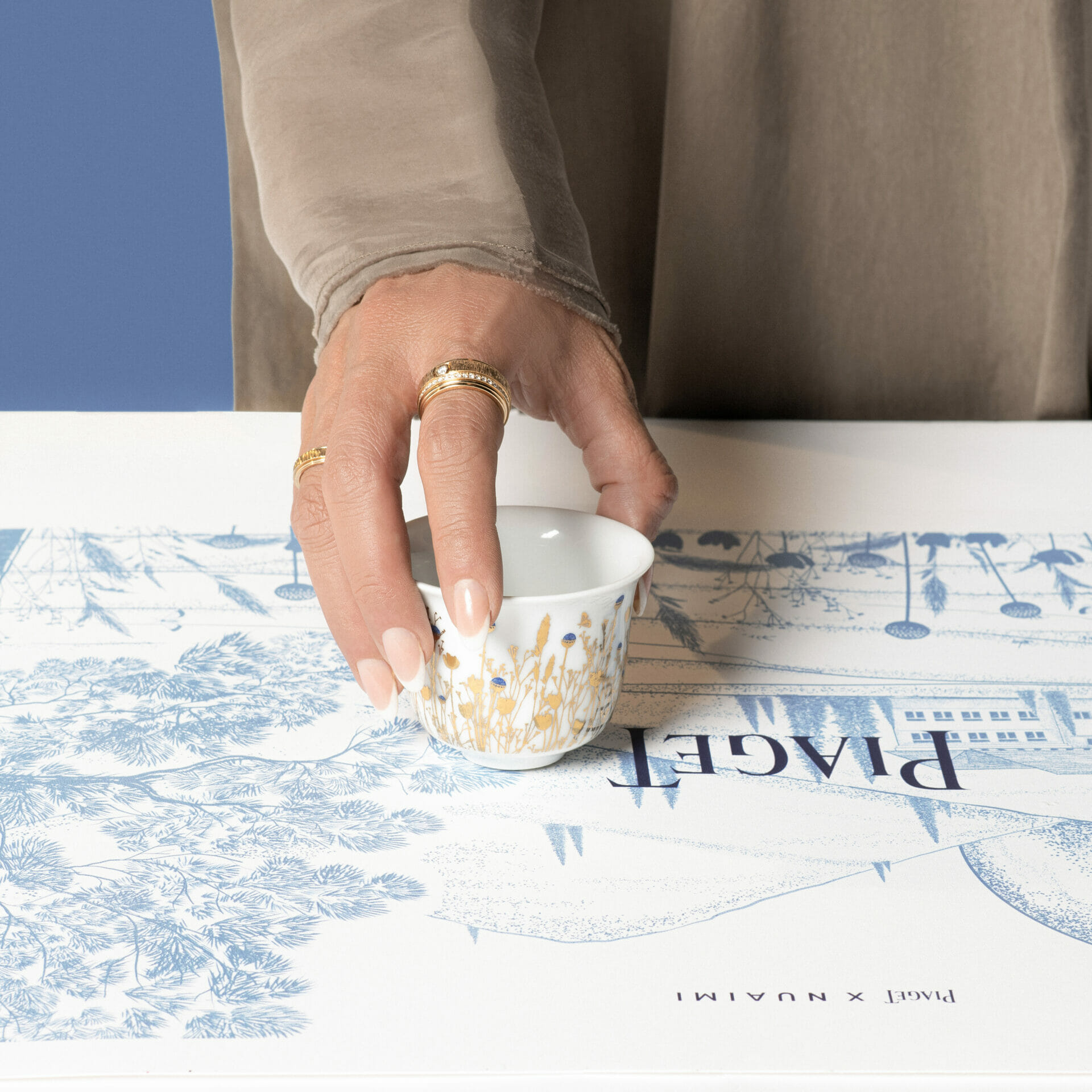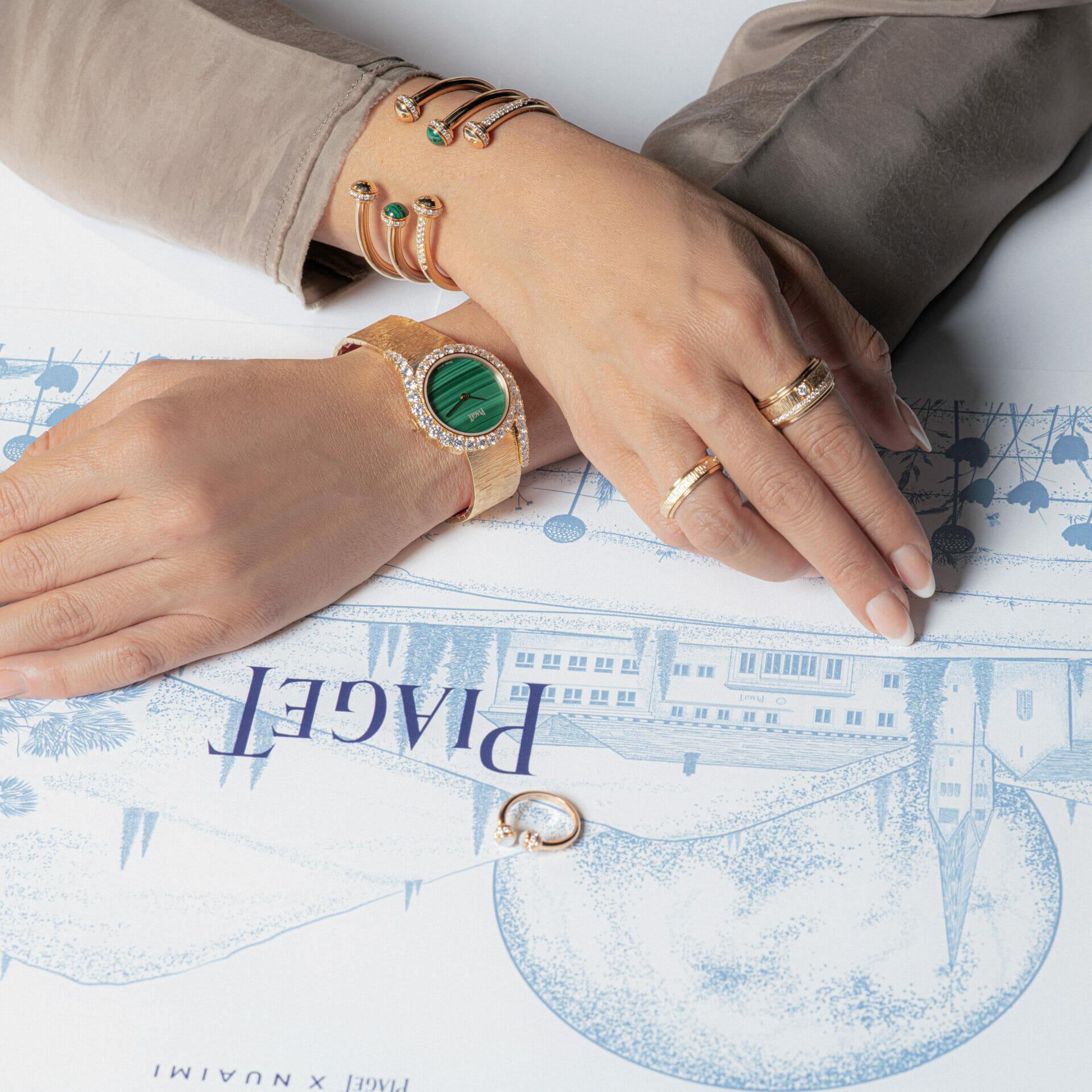 ALSO READ: THE PATEK PHILIPPE SKY MOON TOURBILLON SETS A NEW RECORD FOR THE HIGHEST PRICE EVER PAID FOR A WATCH ONLINE.