When Jaeger-LeCoultre's Reverso watch made its debut 90 years ago, its launch fluctuated in popularity for some time before maintaining the degree of popularity it has today: timeless, innovative and pristine.

Embedded with plenty of detail and artistry, the Reverso timepiece carries poise, authenticity and beauty – characteristics similar to the face of the celebratory campaign.

Amanda Seyfried, a natural beauty in Hollywood, has stepped in front of the lens for a specially commissioned photo shoot with Jaeger-LeCoultre.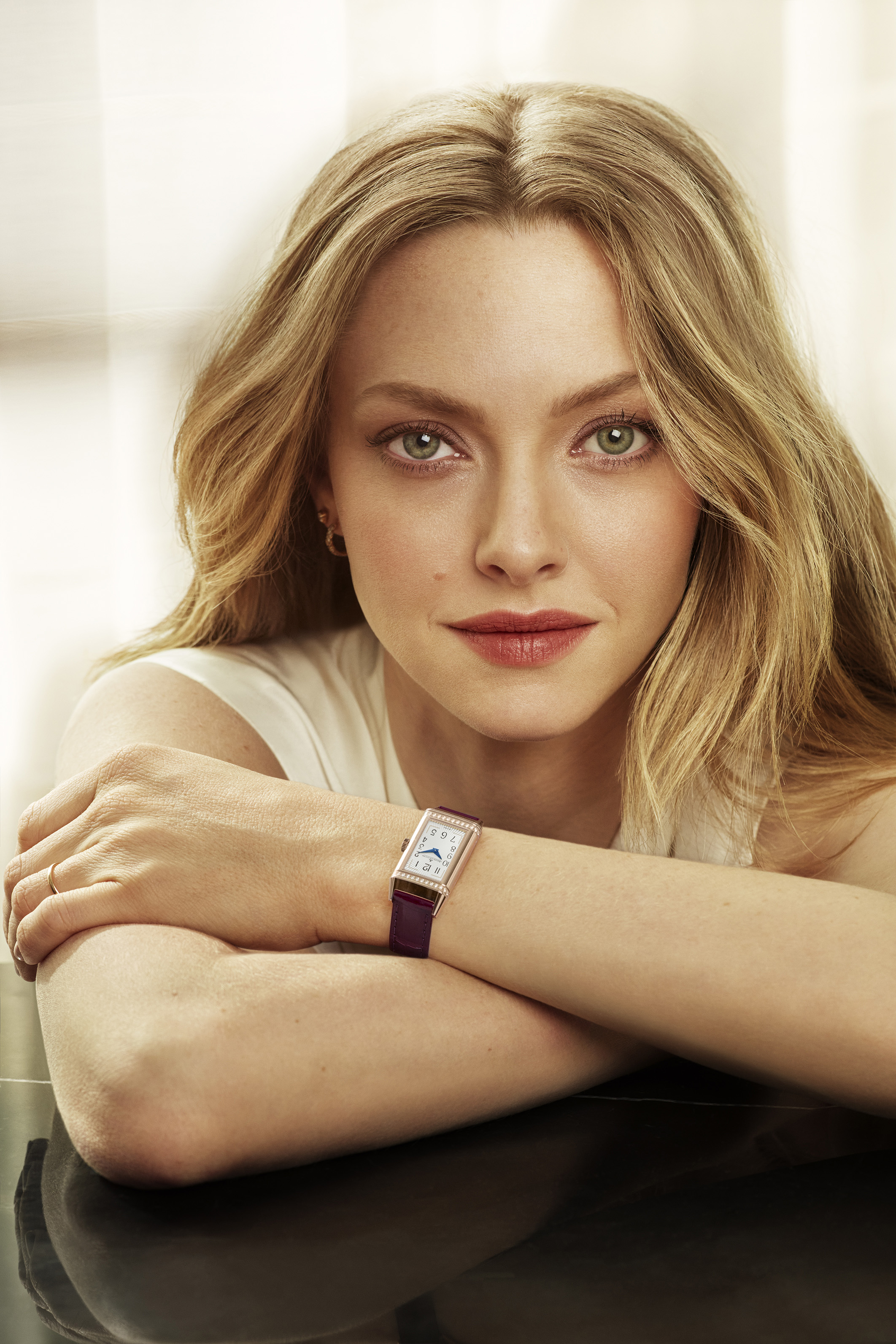 Captured through the lens of Alique, a Dutch-born and New York-based photographer and artist, the actress resonates perfectly with Reverso's contemporary take on femininity as she fronts a pink gold Reverso One Duetto Moon from the current collection, styled with a pink gold bracelet and with a burgundy-red leather strap.

"I like watches to feel like they can be worn with a shirt or a dress and still fit in with my style," says Seyfried. "The Reverso always hits that spot. It's hard to believe how much detail and artistry can be etched into such a small case – and to have two faces work so seamlessly in one design is extraordinary."
Also, discover Piaget's latest initiative to rebuild and support Beirut following the blast.