Wait, that's not how all the tale goes, this came as a result of Swarovski's participation in Disney Create 100, a celebration of 100 years of creativity and story telling which we spoke about HERE on Buro. The campaign includes a constellation of extraordinary minds from the realms of fashion, music, art, and beyond, comprising both eminent visionaries and budding talents, come together to offer a spectacular array of donated artworks, items, and exclusive experiences.
Giovanna Engelbert, the visionary Global Creative Director of Swarovski, will graciously contribute a duplicate of the exquisitely crafted solid crystal slipper that was custom-made for Disney's enchanting live-action rendition of Cinderella in 2015. Forged with artistic precision by the skilled artisans of Swarovski amidst the majestic setting of their Austrian Alps headquarters, this slipper, an embodiment of Cinderella's iconic elegance, serves as an impeccable emblem to honor Disney's legacy of boundless joy and luminescence.
With a meticulous artistry that resulted in 221 meticulously cut facets, this slipper, hewn from the heart of the Aurora Borealis crystal, possesses an almost magical quality of reflecting light. This ethereal crystal variety boasts distinctive reflective properties that infuse it with a captivating and mystical gleam. A testament to Swarovski's unparalleled mastery, a dedicated team of eight adept technicians invested a remarkable 150 hours to bring this shimmering masterpiece to life.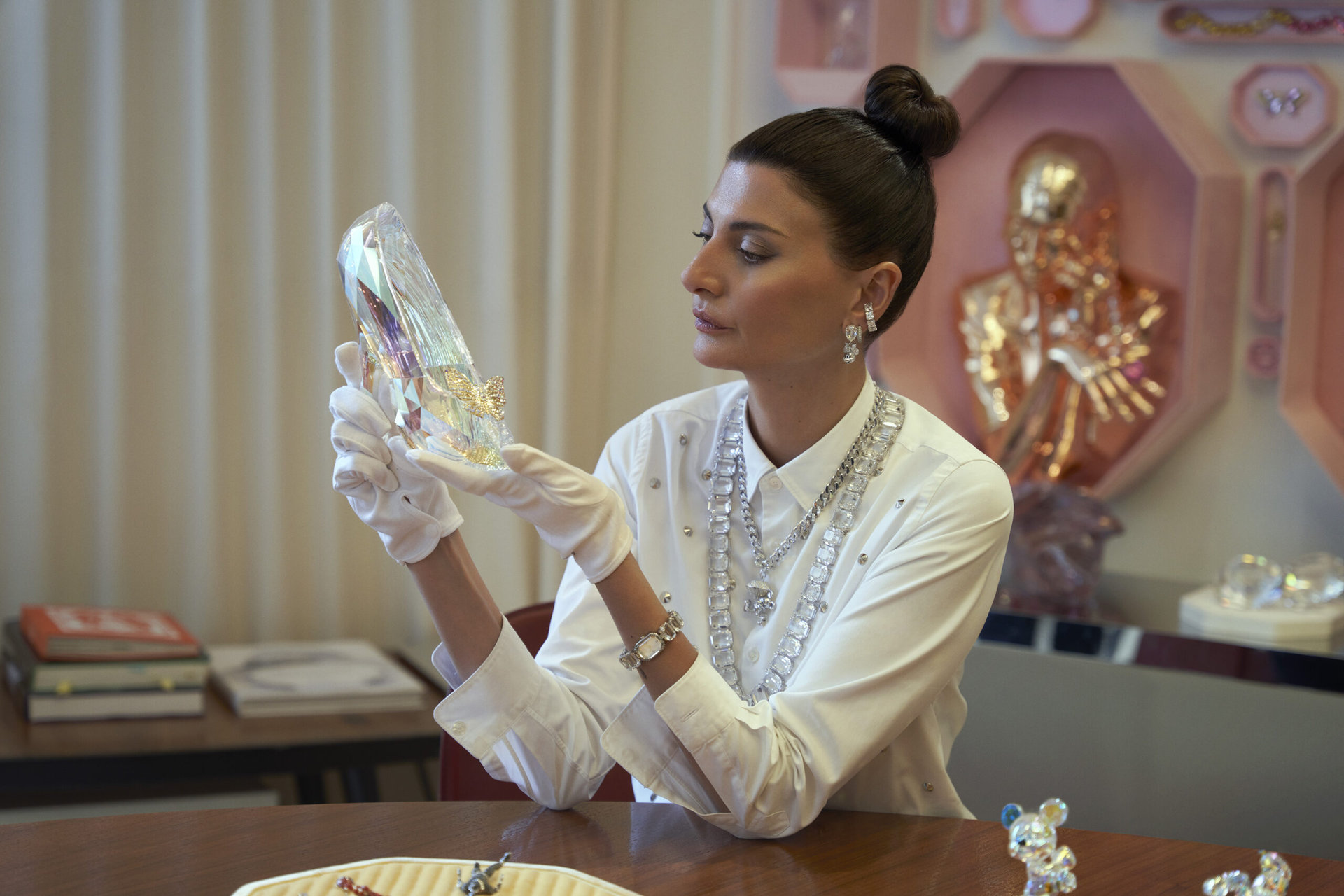 ALSO READ: DISNEY UNLEASHES THE 'CREATE 100 CAMPAIGN' IGNITING CREATIVITY TO CELEBRATE 100 YEARS OF DISNEY STORYTELLING.