Having started designing jewellery at just 10 years old, Caroline Gaspard was destined for a life lived alongside the world's most beautiful stones. In 2008, Caroline founded Akillis, a French high jewellery brand with a contemporary sensibility. Her rationale? Diamonds and precious stones were made to be worn, so why not wear them for every day? The brand recently celebrated its 10th anniversary in Paris and Buro 24/7 Middle East contributor Farouk Chekoufi was in town to speak with Caroline about the milestone, and the moments leading up to it…
What is your first jewellery memory?
When I was eight years old, my father bought my mother a 10-carat diamond and I remember being extremely jealous of her because the diamond was extremely beautiful. I insisted that my father get me the same one for my birthday.
How do you describe your passion for and your relationship with jewellery?
This passion was developed mainly from my mother. She always had a special relationship with jewellery. When I grew up I understood that stones of every kind have an amazing influence on people.
What made you want to become a jewellery designer?
I began designing and making jewellery as a hobby, and then many of my parents' friends started to ask me for special, customised orders and requests, which really surprised me, as it was mainly my love for creativity and diamonds which drove my passion. As I created more jewellery, it became very natural for me.
When I grew up I understood that stones of every kind have an amazing influence on people. What differentiates the brand from others?
All the creations that I have made are very different and unique from other jewellery houses. I can quote a man who told me "You're a woman, not a man!" with a lot of surprise. I think that this is the most cherished compliment ever given to me because it means that I stand out from other brands with contemporary jewellery design.
How would you describe your current state and mood?
I am currently happy and positive in every way!
How would you describe the vibe of the Akillis world?
You need to have a rock'n'roll spirit and the confidence to embrace your personality.
Can you describe your design studio and the creative team working with you?
I create a lot at home, in my house based in Monaco. That is where I feel truly inspired and creative.
What are the key markets for the brand?


Today for Akillis the key markets are the United States and Middle East, as our presence within these markets has grown exponentially in recent years. We still also focus on our opportunities in Europe.
What is your creative process?


I have a lot of spontaneous ideas and forms of inspiration which come to me all the time, especially when I am travelling around the world. I often find my most inspired and creative ideas and designs whilst visiting different countries and observing the cultures and sights.
What do you think of social media?


Social media is a great way to keep in touch with people that you aren't able to see a lot, and also for brands to be able to engage with their market. However, I think it is important to make sure we don't replace real life meetings and interactions with social media. It is vital for people to see each other in other ways than digitally.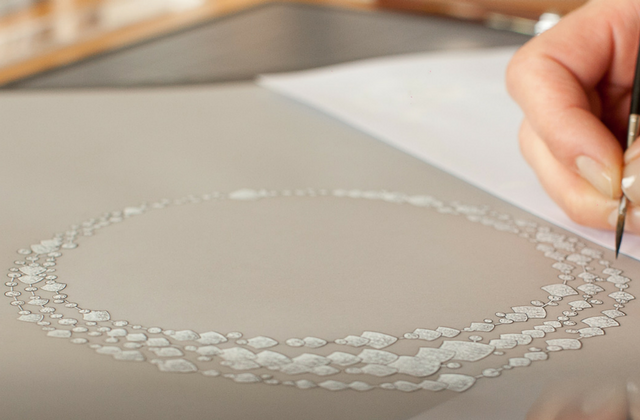 What do you love most about your jewellery expression/signature?


We are continuously stepping out of boundaries, are uncompromised and are always taking design and jewellery a step further.
What has changed the most from when you first launched the brand?


I believe that there is nothing which has particularly changed during this past year. I still have the enthusiasm, passion and spirit that I had when I first founded Akillis. Our designs continue to evolve and change; staying true to the Akillis ethos, but remaining unique to our market.
How would you describe the Akillis woman?


Confident.
The heartbeat collection is very much a work of art. Tell us more about these pieces…
When I first saw Tourmaline stones I had a heart attack. That's why I had the idea to create this collection, to represent my love of jewellery pieces.
Are stores still essential to the luxury experience?


I think that now luxury is more about the product, the story behind the brand, and how the product is communicated, rather than the location that you can find it in.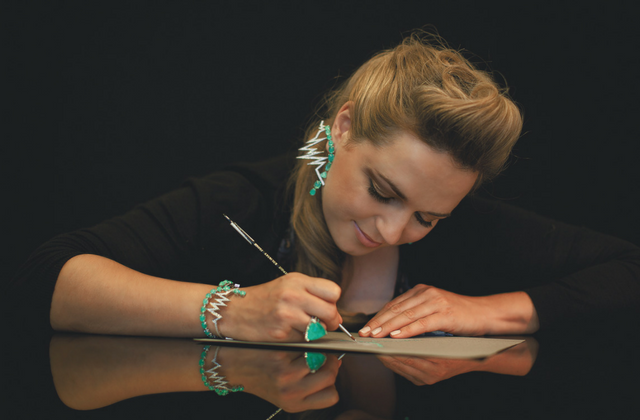 What is the best part of your job?


Creating pieces and watching your ideas and visions come alive into beautiful collections and works of art.
Is there a French stereotype or perception of fine jewellery?


In France, each brand is using nature to inspire new collections and create refined pieces with a classic way of expression. That is why I wanted to create a brand with a new perspective, which dares to step outside the boundaries and stereotypes, offering contemporary design.
What inspires you as a designer to be strong and innovative?


I never inspire myself with other brands creations. Most of the time I dream of jewellery pieces and designs and it's only when I wake up that I start to draw new designs.
Tell us about the Capture Me collection…


This is one of our latest collections, with unique pieces for both men and women. This collection, with its rebellious style, can be worn in a host of different ways that enable the wearer to distinguish themselves and their style. More pieces of this collection are coming.
Who is the target audience of Akillis?


You can be a little girl with her mother buying the first Puzzle jewellery piece or a man buying himself the Bang Bang cufflinks. That is what I love about our clients, our pieces appeal to a broad age range.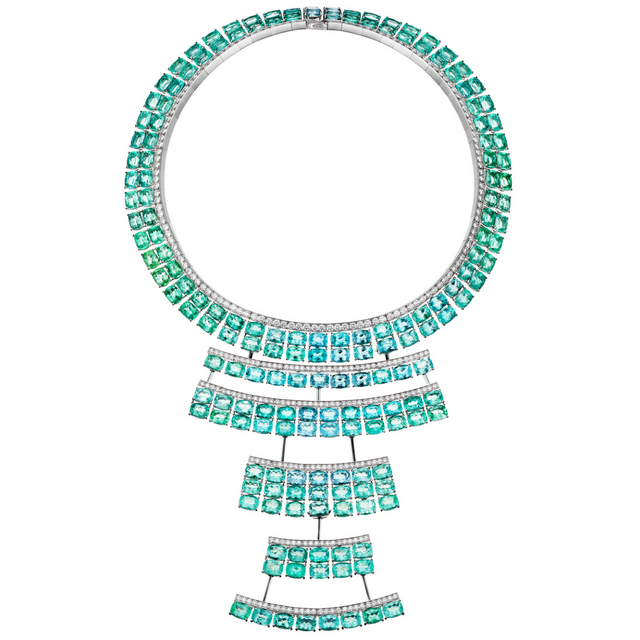 What are the five most iconic pieces of the brand?
Heartbeat, AK, Bang Bang, Python and now Capture Me.
What is your vision for the brand?


Going back to basics. I want to get more rock'n'roll than ever.
What's the most outlandish detail you have included in a high jewellery collection?


The heart beat rhythm between the Paraiba stones from the Eponym collection.
What are new generation looking for in Akillis?


Luxury, fashion high jewellery pieces that you can wear any time of any day.
Your favorite colour?


Blue, especially the Paraiba Blue and Klein Blue.
Your favourite stone?
The Paraiba stones which I used for the Heartbeat collection and Tanzanite stones from the Cruella and Yes I Do collections.
Your favourite metal?


Platinum.
The Middle East is a very demanding market that I continuously try to satisfy with new collections that I think would be loved by that customer.
Your favourite fabric?


Stretch Leather from Jean-Claude Jitrois.
What does luxury mean to you today?


Something immaterial, just like having time for yourself, that is the best kind of luxury.
What do you think about the Middle Eastern market?


It is a very demanding market that I continuously try to satisfy with new collections that I think would be loved by that customer. It offers a lot of opportunity for the Akillis brand to grow, as I believe our contemporary, luxury designs and pieces work perfectly for the region.
How did you achieve the success of the brand over the past 10 years?


By creating pieces which inspire people and enables them to express their own personality.
Now, read Farouk's earlier column with the CEO of Dunhill, Andrew Maag.