Repossi has become a firm favourite amongst jewellery enthusiasts around the world over the past four generations. The family-run business has continued to highlight its heritage and philosophy whilst remaining modern and stylish in its collections and now, they're branching out and expanding their presence by opening stand-alone stores across the globe. With posts already open in Paris and Monaco, Repossi has chosen Dubai as its next destination which marks their first store in the Middle East.
In town to celebrate the official opening, Repossi's CEO Benjamin Comar sat down exclusively with Buro. Middle East to discuss his vision for the brand (he was appointed into the role just last year), why Dubai felt like the first choice for its global expansion and women in the Middle East.
Read our chat below…
What is your vision for the brand?
So we're a very specific brand. The brand is a hundred years old but all of the parts now are created in the 21st century so it's a brand that invents stuff, not revamping the past or revamping the collections but looking at the jewellery of the future. And that's what has been done in the past here, is to find new ways of wearing jewellery and to diffuse them and to have this philosophy. Our vision is to continue to let consumers know this and to keep this advanced thinking we have against other brands and how we're totally free and intact with the past. So I think we have the know-how of the past but we also have the culture of the future.
Repossi was originally founded in Italy but has such an international presence. How important is it to continue to highlight its heritage?
I think the heritage of Repossi is to be able to reinvent itself and this is the fourth generation of designers from the Repossi family and this is probably the only brand that has this. Where the member of the family still has their name on the door and the legacy of the brand is this: to be able to reinvent the brand itself, with each time and each generation, and to do the jewellery for the new generation. I don't mean in terms of age, I mean in terms of philosophy.
How would you describe the Repossi customer?
I think it's a very assertive woman. Someone who knows what she wants and usually someone who knows about jewellery and someone who has the will to be different from others. Someone who also can show their character. I think that is who the Repossi woman is. After all, any woman can do that but I think this is the natural vision of a woman in general.
It's a strong aesthetic with women in the Middle East as well…
Obviously! We see that jewellery for women in the Middle East is very, very important. Secondly, I think there's a different way of wearing jewellery that has been cultural in the Middle East, much more than anywhere else. They have this knowledge about jewellery that you don't see anywhere else. We've always been strong in the Middle East traditionally.
So why did Dubai seem like a natural choice for the brand to open its first stand-alone store in the Middle East?
Dubai is the hub of the Middle East and that's where our consumers are coming from but as well, people from the Gulf including people from Kuwait, Saudi Arabia, Abu Dhabi and so on. Also, it's a tourist attraction for people all over like Russians, the Chinese and Europeans — it's becoming one of the major cities in the world.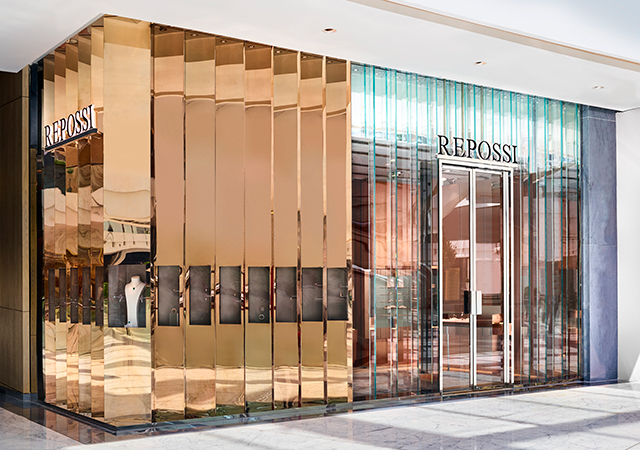 Do your Middle Eastern clients gravitate towards any designs in specific?
From what I heard and what I see, I think it would be the Serti sur Vide. It's very popular here. I think wearing jewellery has transformed from here, much more than anywhere else in the world. Middle Eastern women are also very connected and they know a lot of the culture or jewellery.
Sustainability is having a moment right now. Will we see Repossi move into that direction any time soon?
It's very true! First of all, our designer is very much into that. We're trying to be responsible for that, which we needed to apply for. We need to do as much as possible. But for me, it's not a marketing tool. The world has to evolve and it won't let it promote itself.
What can we expect to see next from the brand?
Well we're opening in Jeddah, Saudi Arabia. We've just been in London, Hong Kong and Macau and now we are just extending the platform and the visibility network. Dubai is always looking at the future and so are we, so there's a good match there.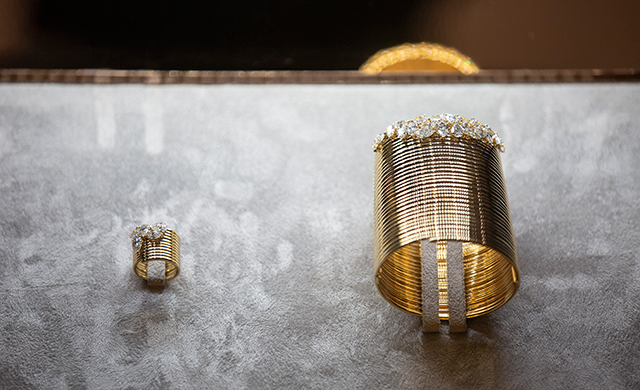 ]
Now, take a look inside Chanel's newly re-opened Watch and Fine Jewellery collection.