Reaffirming Van Cleef & Arpels' values – think creation, transmission and education – the Maison launched an exhibition in Saudi Arabia earlier this year. Titled "Van Cleef & Arpels: Time, Nature, Love", the exhibition displays some of its most coveted pieces of jewellery for the first time in the Kingdom.
Its doors opened in Riyadh in January, and the exhibition features more than 280 jewellery pieces, watches and precious objects created since the Maison was founded in 1906, alongside more than 90 archival documents, sketches and gouaché designs. The exhibition also hosts an extensive calendar that includes talks with regional and international speakers, adult and children's workshops, and other immersive educational activities.
Below, we spoke to Alba Cappellieri, Professor of Jewellery Design at Milan Polytechnic University and Director of the Vicenza Museum of Jewellery, who has been researching the history of jewellery design for more than forty years. As a curator of the "Van Cleef & Arpels: Time, Nature, Love" exhibition, she discusses her collaboration and experience of working with the iconic Maison.
Can you tell us about your partnership with Van Cleef & Arpels? How did it begin?
I met Nicolas Bos and Lise Macdonald in Milan and, talking about contemporaneity in the arts, we decided to dedicate an exhibition to Van Cleef & Arpels' ability to catch the spirit of time.
My first idea was not to show the most exceptional gemstones, the most famous and spectacular jewellery pieces, but to try to write a different story. Van Cleef & Arpels is the most innovative jewellery company from this perspective. After studying in its archives for three years, I realized there are so many pieces you've never seen, so many stories you don't know. It would be a disservice to the Maison to only show the masterpieces and not share these other stories.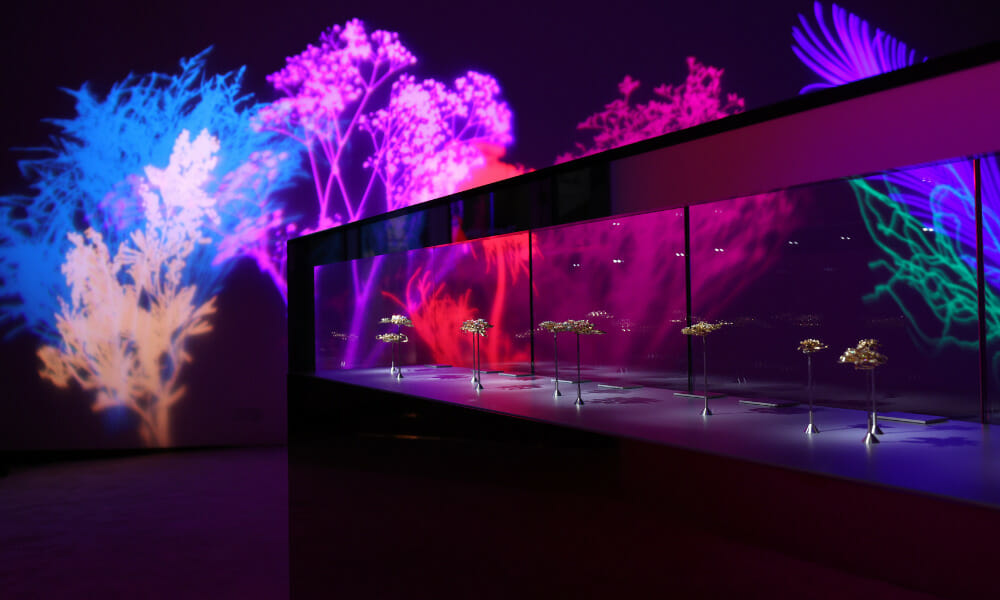 What are some values you share with the Maison?
I consider 'Time, Nature and Love' as the most important and most representative values of life and consequently also of the objects that daily accompany our lives. Time is a crucial element of creativity as well as of manufacturing, it shapes the aesthetics of objects, determines their function and social utility, defines style, selects materials and techniques, indicates origin, stratifies taste and, above all, reveals where this object is coming from. Thanks to Van Cleef&Arpels we can understand the impact we can have on time. In terms of objects and experience, both included in this exhibition
You are the curator of the 'Van Cleef & Arpels: Time, Nature, Love' Exhibition. Can you tell us about your experience while curating the exhibition?
It's a great honour for me to be in Riyadh as the curator of such an awesome exhibition. For a curator having the opportunity to do research in the impressive VCA archive and to interpret its unique story is a one in a lifetime of privilege. This is the reason why I'm extremely grateful to the maison and to all the people who made this possible.
I'm fascinated by the creations of the Maison, by their beauty and craftsmanship but also by their attitude towards innovation. It's very unusual for High Jewellery.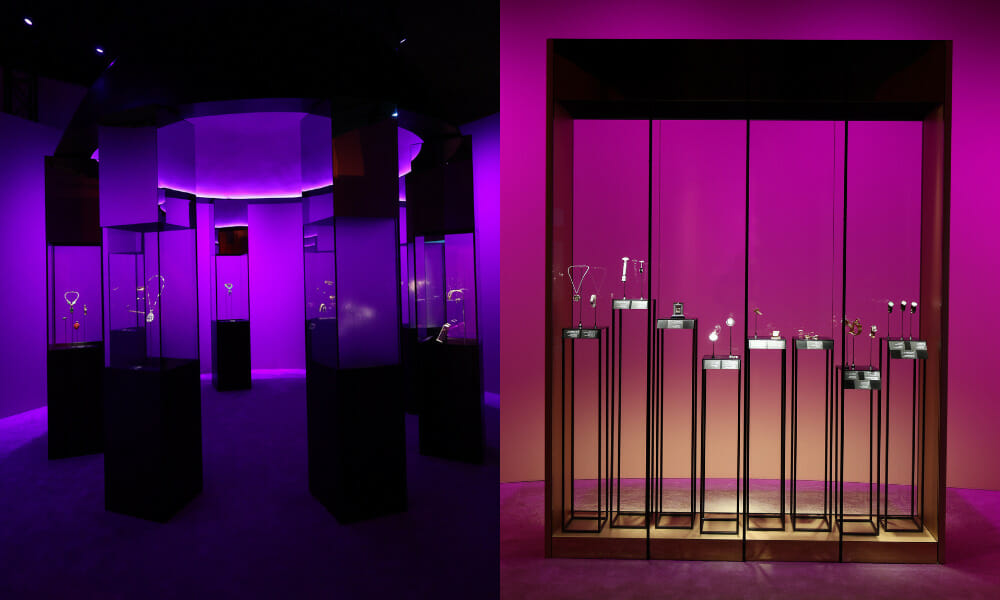 Did you have a reference point from other exhibitions or was this a new experimental approach?
We previously worked on the Milan and Shanghai exhibitions, but of course, the curation of the creations varies from city to city, capturing the right pieces that will speak to the community.
How has showcasing in Saudi Arabia influenced the exhibition?
We have been inspired by the characteristics of the Saudi Arabia landscape and art both for the selection as for the exhibit design.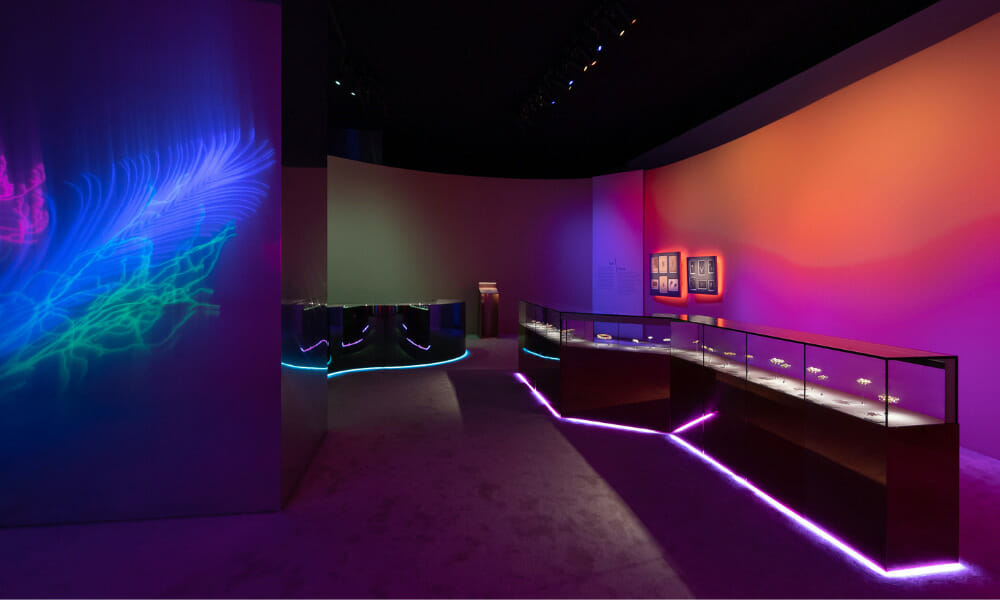 Was there anything you learned about the Maison and its heritage while curating the exhibition?
I'm very impressed by the ability of the Maison to innovate the jewellery traditions with elegance and perfection, respecting its history, its DNA and its aesthetical codes. Innovating high jewellery it's extremely rare for different reasons. Van Cleef & Arpels is one of the very few Maisons that succeeded in this.

Can you share any insights on the future of curation and design?
I believe that curation will be more than ever a crucial part of the Maisons storytelling and narrative.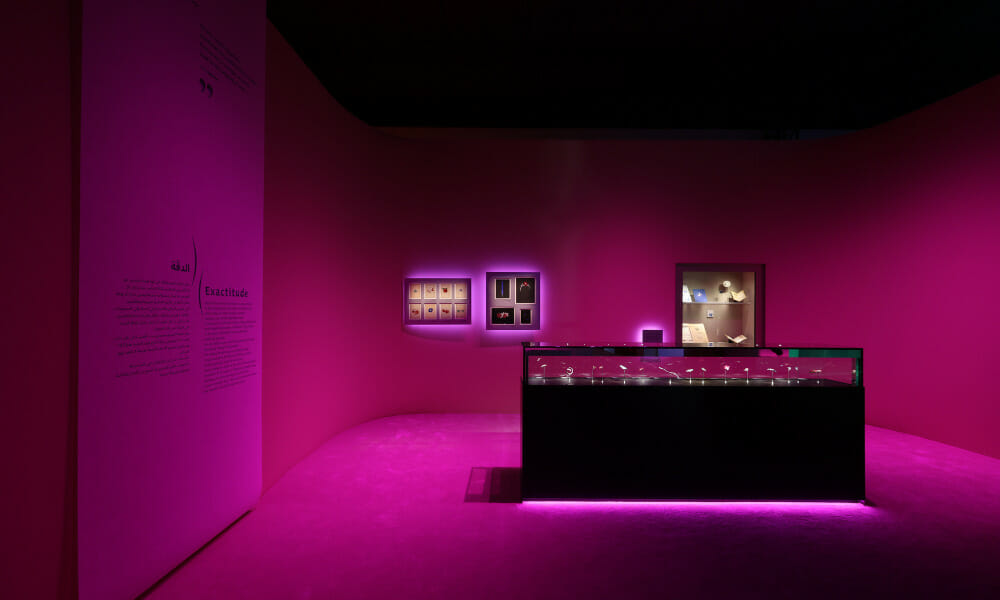 The Van Cleef & Arpels' 'Time, Nature, Love' exhibition will run until April 15, 2023.
ALSO READ: BIL ARABI'S NEW COLLECTION WILL LEAVE YOU LOVESTRUCK.