Bvlgari have inaugurated a new high jewellery collection that carries an unprecedented collaboration between its High Jewellery Creative Director, Lucia Silvestri, and Her Highness Sheikha Fatima bint Hazza bin Zayed Al Nahyan of the UAE's ruling family. Highlighting similarities between Rome and Abu Dhabi, the Jannah collection revolves around a five-petal flower — which beautifully adorns the Carrara marble ceilings and architecture of Abu Dhabi's Grand Mosque, commissioned by Sheikh Zayed — each a symbol of significance.
Here, Bvlgari's Jewellery Business Unit Managing Director, Mauro Di Roberto, speaks exclusively to Buro. Middle East about the luxury brand's new high jewellery collection, the marriage between Italian heritage and United Arab Emirates' tradition and the design journey.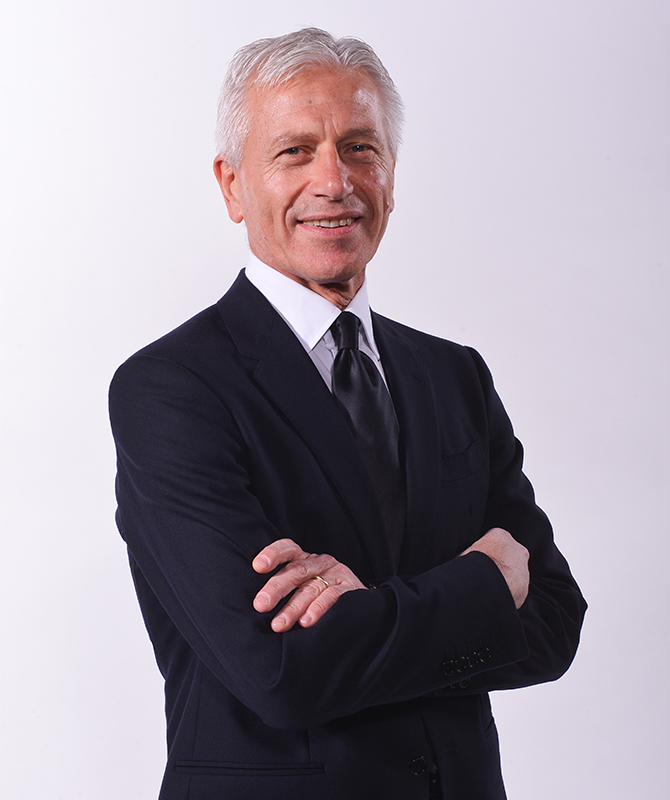 How did the partnership between Bvlgari and Sheikha Fatima bint Hazza bin Zayed Al Nahyan begin?
The connection started by a dialogue between Her Highness Sheikha Fatima bint Hazza bin Zayed Al Nahyan and Lucia Silvestri (Bvlagri's High Jewellery Creative Director). All of a sudden, there were these two ladies coming from different realities — which, with a common denominator, were culturally more or less the same. Sheika Fatima had a vision, and from then on, it was just to progress [the collection] over the last two years. And I do believe that it is not a collaboration. It is actually an integration of vision, which promotes cultures.
After looking at the Jannah jewellery collection, I realised the strong meaning that Sheikha Fatima had in wanting to promote her culture, and I think we did an excellent job in executing her vision. We started observing the tributes to her grandfather [Sheikh Zayed bin Sultan Al Nahyan], the Grand Mosque and the flowers — the biggest component. I think we did about 300-400 designs — not only sketches but full designs. This shows you that there was definitely a willingness to do something special.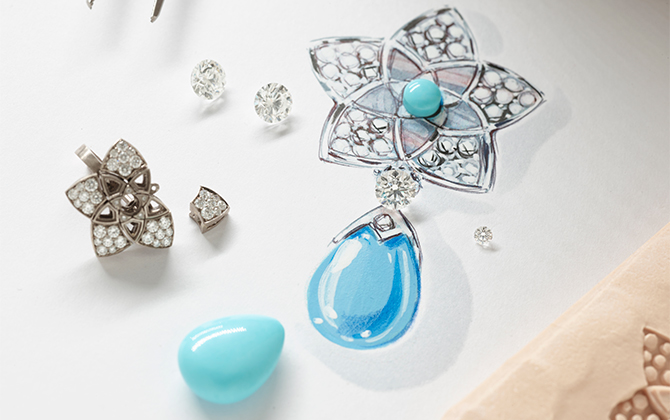 Unlike any other high-end jewellery house, they use collaborations with royals from their past to build their DNA. Bvlgari are using this partnership with Sheikha Fatima to build on its future. Was there any particular reason why you chose the UAE for this collaboration?
This is the first time we do something like this. There's no particular reason we chose the UAE but it was a real collaboration between Sheikha Fatima and us, where we wanted to show the world her culture.
It's a bold move in the world's current economical situation to launch such a coveted collection. What was the impact of designing, not just the pieces that Sheika Fatima was interested in, but as well expanding it to over 25 pieces?
Today, we are a big company so economic risk is calculated. Our largest clientele of high jewellery were Middle Eastern clients whereby we need to strategically attend to the region because it is an important area. I think there's an area where people have and live a quality lifestyle. It's a marriage between Italian heritage with the United Arab Emirates' tradition. The move is interesting and it's bold, but I think there is a quality in our action.
You mentioned a marriage between Italian heritage and the United Arab Emirates' tradition. What are some of the common dialogues you noticed between the two cultures?
The two cultures are similar in the form of heritage. The realities of two cultures are that they have a common denominator: History, tradition and reality.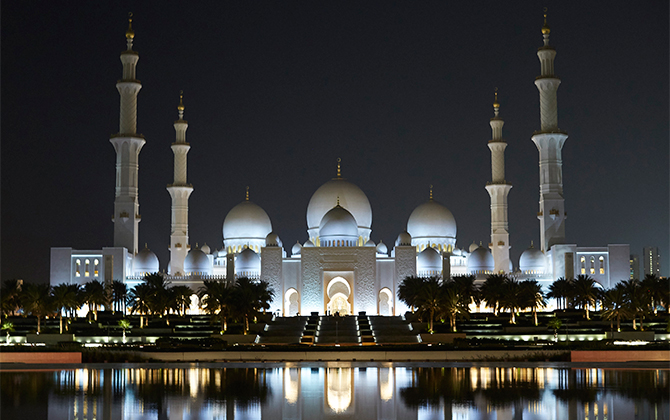 Will the Jannah collection launch globally or will it only be exclusive to the region?
It's dedicated to the Middle East for now, but there may be potential in certain cities around the world like London, Shanghai, Paris or New York, where you have a more meaningful Middle Eastern presence. The project is really interesting because the beauty is, it kept on building on itself. First, we were doing something on commission for Sheika Fatima and her family, and it just started building from there and that was actually a beautiful experience.
Did this experience interfere in the design process/journey that Bvlgari is used to doing?
No. Usually in the design process, we start looking at the theme; we start working on a brief, the design and so on. Here, we have fewer constraints on time, as it was built on itself. It was a real cooperation because there was somebody guiding us with the vision of her country and what was needed. An example we previously did was for the design legend BZero1 some years ago, which was very successful. We have Bvlgari and Zaha Hadid — two different professionals from two different visions, coming together and it worked extremely well.
During the design process, was there a particular stone from Bvlgari's heritage that Sheikha Fatima had to design around or was given by the royal?
The emerald green stone is the most important stone that was more for her. If you look at the product, it is very much like a Bvlgari product. You see Bvlgari because you see the volume, the trigonometry, and the mother of pearl. It was a typical product that had a strong sense of Sheikha's local culture because of its meaning. There was a lot of creativity into it, there were a lot of beautiful designs but then we have to make a choice and we chose Sheika Fatima.
Now, take a look at Van Cleef & Arpels' exhibition in Milan.