It's no secret that we are massive proponents of beautiful jewellery. And sure, clothes can give you style, but iconic jewellery can truly define it by giving you creative freedom to explore your self-expression and identity.
So, naturally, we are always on the hunt for some new dazzlers in our lives – and right now, Pandora's Pandora Garden collection for Spring 2019 is charming us right down to the ground. For any woman who doesn't want the fuss and frills of overly abundant jewellery but loves the natural feel of subtle yet strong pieces to elevate a sense of self, we think this collection will add a whole lot of value to your jewellery game.
In the first of our three-part look at the Spring 2019 collection, we're honing in on the ladybird: a motif that encourages you to see the world with the same sense of wonder. And being that the theme is centred on gardens, we appreciate the cute token of a ladybird, which, no matter which way you look at it, always makes you smile.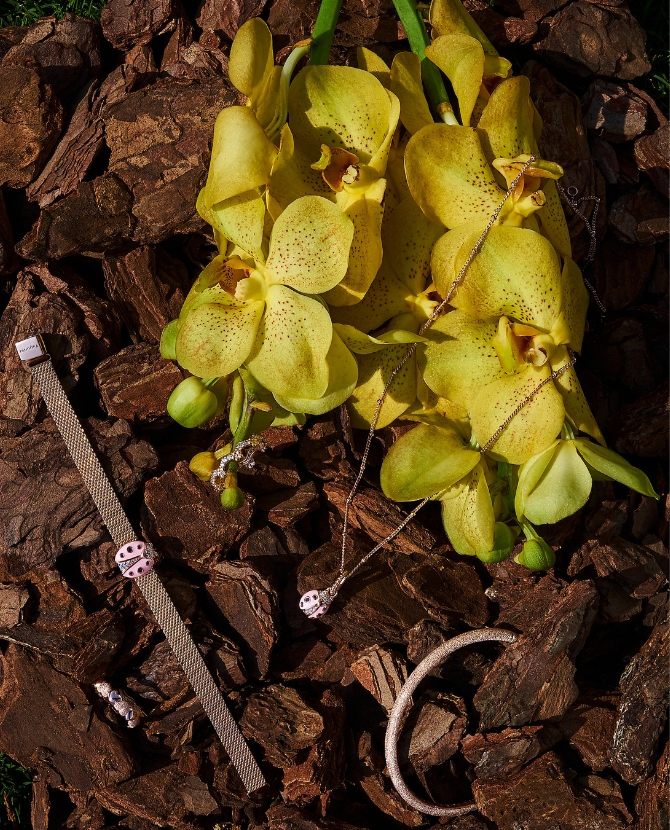 Be sure to check Buro. Middle East for our next look at Pandora's Pandora Garden collection. Trust us, they're oh-so-pretty.
Now, check out this innovative jewellery brand making all kinds of cool pieces.