You know when your mother told you that you can spread your wings and fly? Did she also tell you that you can do whatever you want with your life? And wasn't she the shoulder you cried on when life went upside? As much as you didn't want to hear it, she gave you a whack of pragmatic advice when you didn't realise you needed it the most, right?
Ah, mothers are so great, aren't they? Always having your back and lifting you up. Praise be to all the mother's in the world.
So, in light of Mother's Day being today in the Arab world, some reciprocity is in order. To say thank you to your mama for being the OG #girlboss, we think a piece of Pandora jewellery says, "you're the best there ever was".
Now, in our second part look at Pandora's Pandora Garden collection, the theme of freedom and blossoming is conjured up – which couldn't be more perfect to express a mother-daughter bond…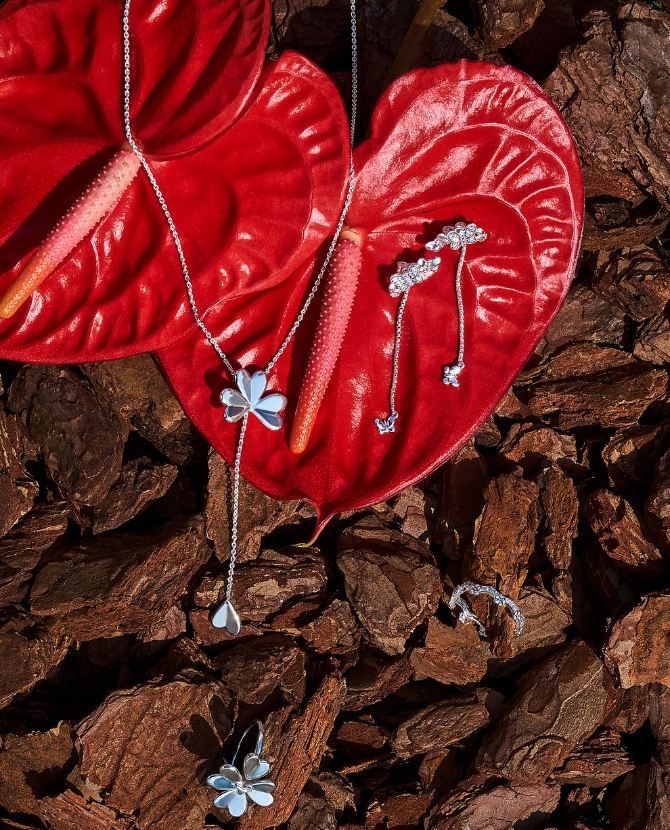 For iconic keepsakes, these pieces fit the bill with their elegant lines, creative expression and beauty. Now, get yourselves to Pandora and thank us later…
And after that, if you fancy some minimalist statement-making jewellery, check this out.