We've seen her grace the screen for some of the most iconic films of our time – Pretty Woman, My Best Friend's Wedding, Notting Hill, Erin Brockovich (the list goes on and on) – and whilst she's become a beacon in the world of cinema, she is first and foremost most recognised for her smile.

Gaining the title as 'the most famous smile in the world', her energy easily makes us believe that anything and everything, is possible. This is probably why she couldn't have been a more perfect fit for Chopard's new campaign, titled Pure Happiness.

Whilst 'Pure Happiness' says it all, Chopard and Julia Roberts were destined to cross paths as both embody a flamboyant magnetism, a zestful outlook on life and enduring joie de vivre – the very core of the Maison's Happy Diamonds collection.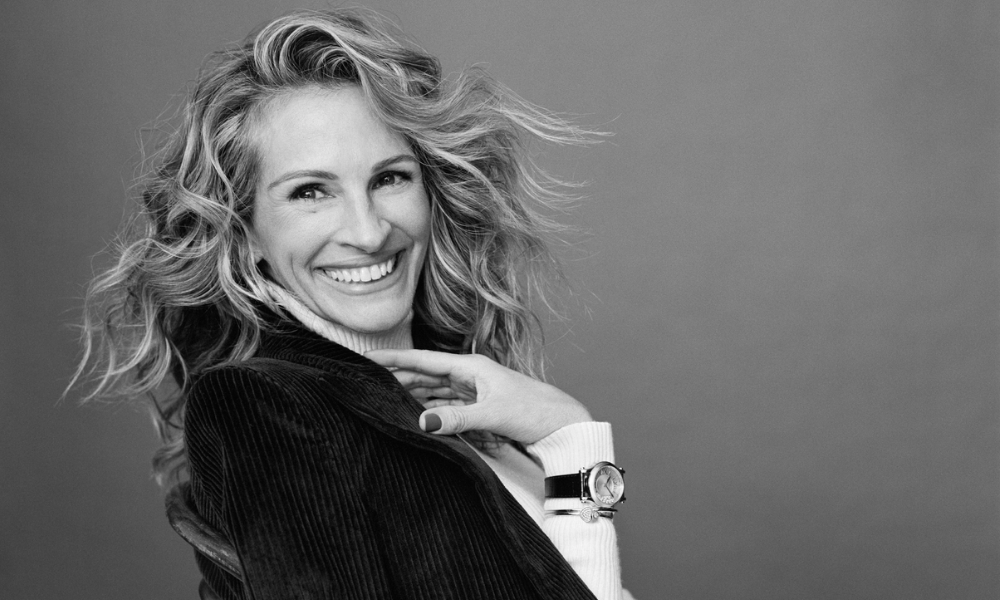 When asking Julia Roberts what dancing diamonds evoke to her, the star said: "Perhaps the idea that something is going to happen!" It's that element of surprise – the good kind – that we see in Chopard's 'Pure Happiness' campaign, alongside irresistible energy.

In a short film produced by Xavier Dolan, a youthful and highly recognised filmmaker captures Julia Roberts and the unbreakable bond she shares with Chopard as she encounters the Happy Sport timepiece.

"There is something about having a watch and every time you look at it, seeing all these sparkling diamonds whirling around; it's pretty awesome and truly good stuff," shares Julia Roberts.
The iconic moving diamonds have revolutionised the world of jewellery and watchmaking and since its inception in 1976, it has perpetually celebrated Joie de Vivre. The Happy Sport watch – an icon born in 1993 – is reimagined for the season, continuing the alliance between steel and diamonds.

Still, as aesthetically pleasing as the icon, the new Happy Sport watch features a round case adorned with an understated silver-toned dial punctuated by Roman hour-markers in a shimmering shade of blue echoing the five cabochon-cut sapphires set on the lugs and crown of the watch. The watch comes complete with seven freedom-loving dancing diamonds.

To top off the vintage look of the watch, the watch comes with a bracelet made with links composed of four rows of pebbles – something that was entirely produced in Chopard's watchmaking workshops.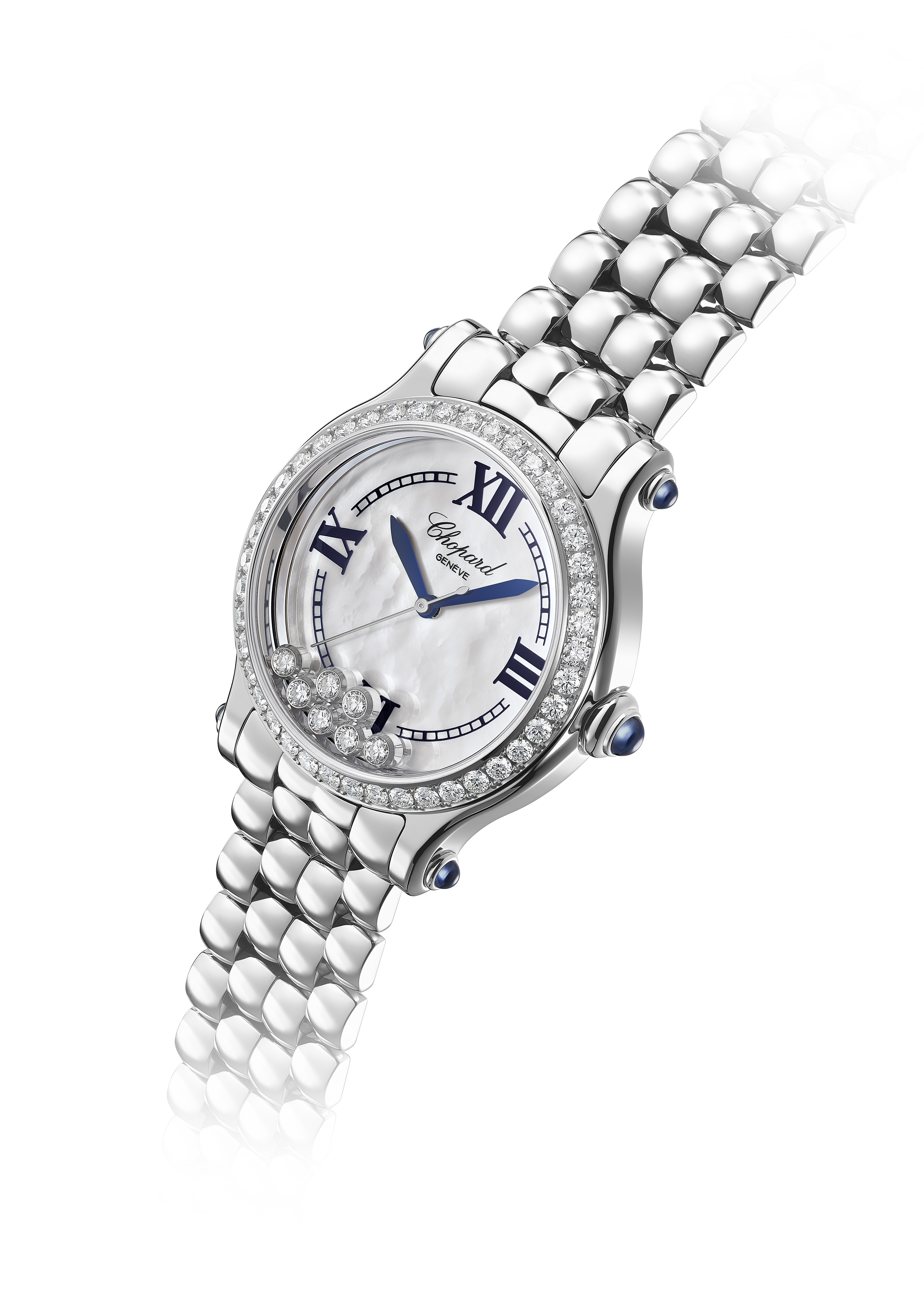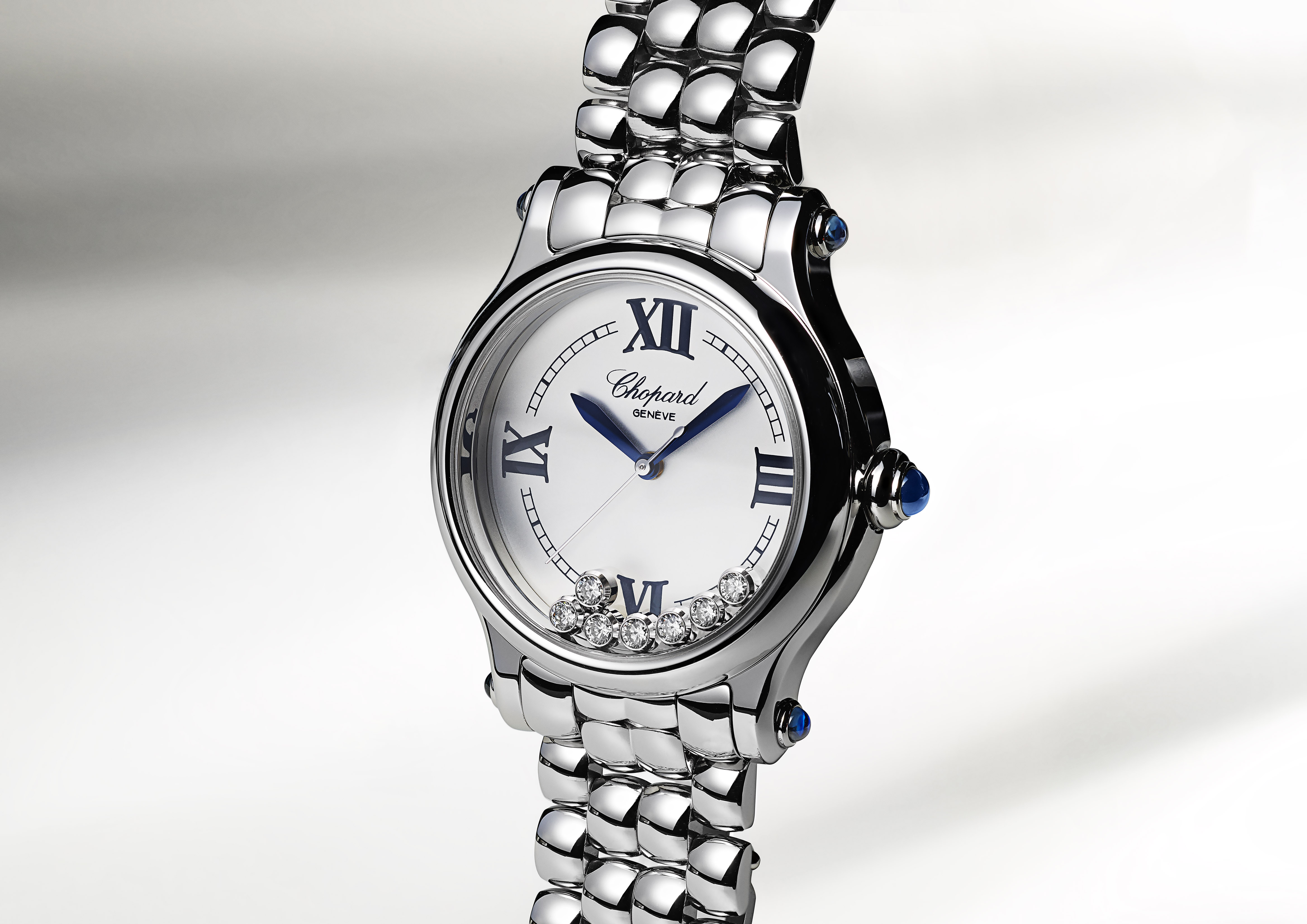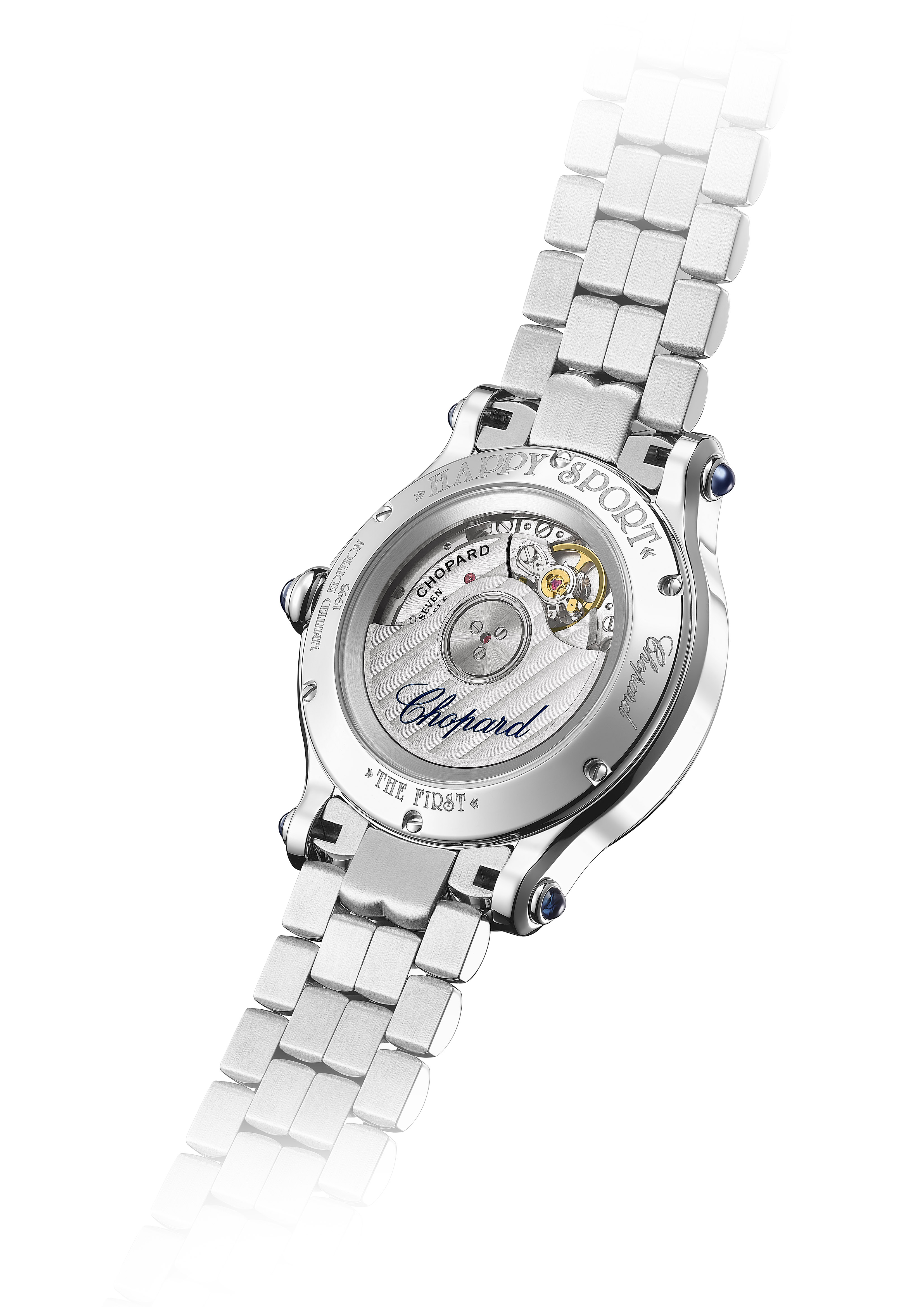 Can't get enough of this new partnership? Neither can we. For more information on Julia Roberts X Chopard and the new Happy Diamonds collection, please visit Chopard.com.
{"keyframes":[{"opacity":0,"offset":0},{"opacity":1,"offset":1}],"options":{"id":"preset-fadeIn","delay":0,"duration":1000}} .stk-post [data-anim-name="preset-slideInLeft"]:not(#stk) { transform: translate3d(-100%, 0, 0) } {"keyframes":[{"transform":"translate3d(-100%, 0, 0)","offset":0},{"transform":"none","offset":1}],"options":{"id":"preset-slideInLeft","delay":0,"duration":1000}} .stk-post [data-anim-name="preset-slideInRight"]:not(#stk) { transform: translate3d(100%, 0, 0) } {"keyframes":[{"transform":"translate3d(100%, 0, 0)","offset":0},{"transform":"none","offset":1}],"options":{"id":"preset-slideInRight","delay":0,"duration":1000}} .stk-post [data-anim-name="preset-fadeIn"]:not(#stk) { opacity: 0 }