As far as capsule collections go, CHANEL's launch of Wanted couldn't have come at a better time. The new horology collection highlights its array of stunning timepieces, reimagined with the very icon that has undoubtedly become one of the most coveted logos of all time.
CHANEL's iconic six-letter name has become the signature of these new creations, further stamping its identity with new wonders. Each timepiece has reinterpreted the six-block letters in a uniquely different way – each remaining distinct, discriminating and discreet.
The creative designs start with the basic concept of reproducing the logo whilst taking into consideration some of the elements of high-level watchmaking. Think the addition of diamonds, its ceramic construction, COSC-certified mechanical movements and its lacquered designs, to name a few.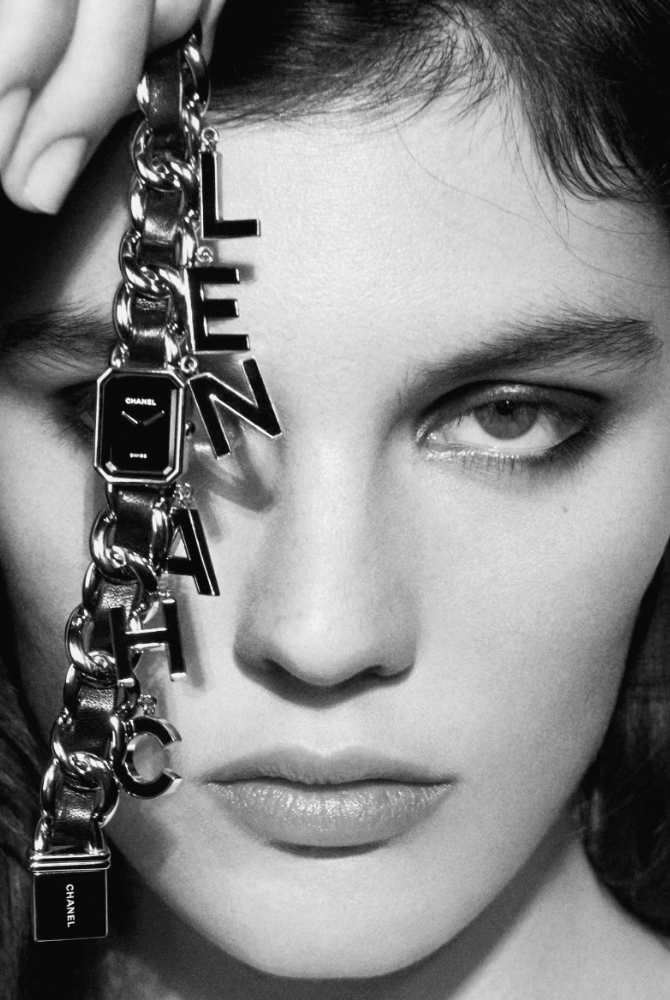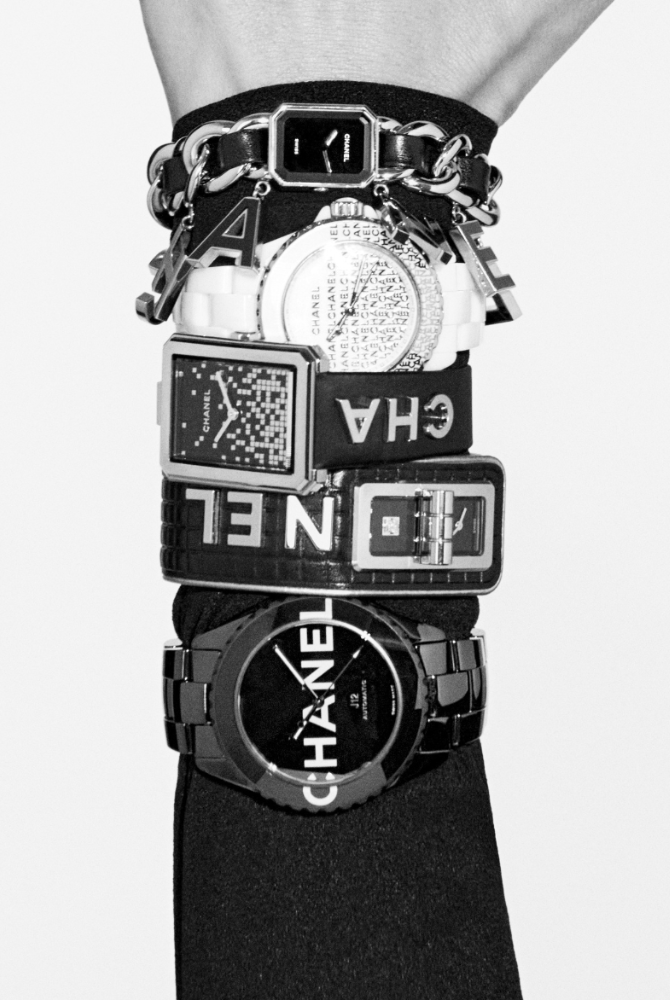 J12 HIGHLY WANTED DE CHANEL BOX
As part of CHANEL's 'Wanted' capsule collection, six exceptional J12 watches are presented in a black-lacquered wooden box. Whilst each can be sold separately (they're limited to five pieces each), the matte black timepieces feature highly resistant ceramic and steel cases with black coating, a sapphire crystal case back with "("N 1/5")" mention, and are equipped with the Caliber 12.1. set with 34 brilliant-cut diamonds.
J12 WANTED DE CHANEL
The J12 Wanted de CHANEL timepieces are available in 33mm or 38mm and are unveiled in a glossy black ceramic. To reinterpret CHANEL's iconic lettering, the graphic elements on the dial and bezel have disappeared to make way for the powerful impact of the brand name. Refined and graphic, the timepieces come in two shades – white and black – to play on its sense of duality.
PREMIÈRE WANTED DE CHANEL
The next limited-edition timepiece in the capsule collection is the Première Wanted de CHANEL. Its steel chain bracelet is interlaced with black leather and the hanging 6 pendant letters of CHANEL in steel and black lacquer.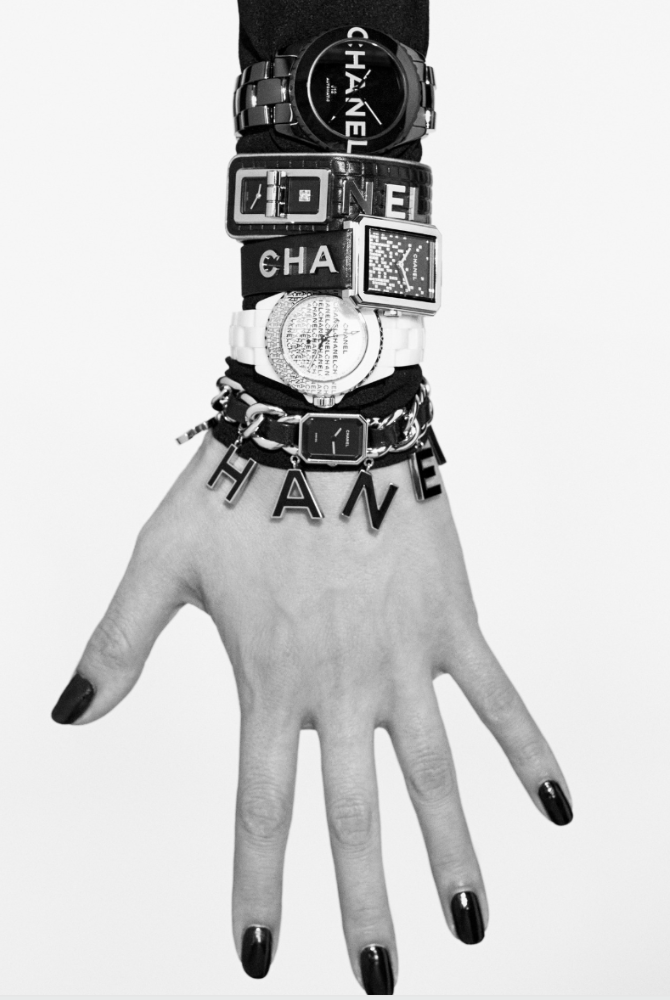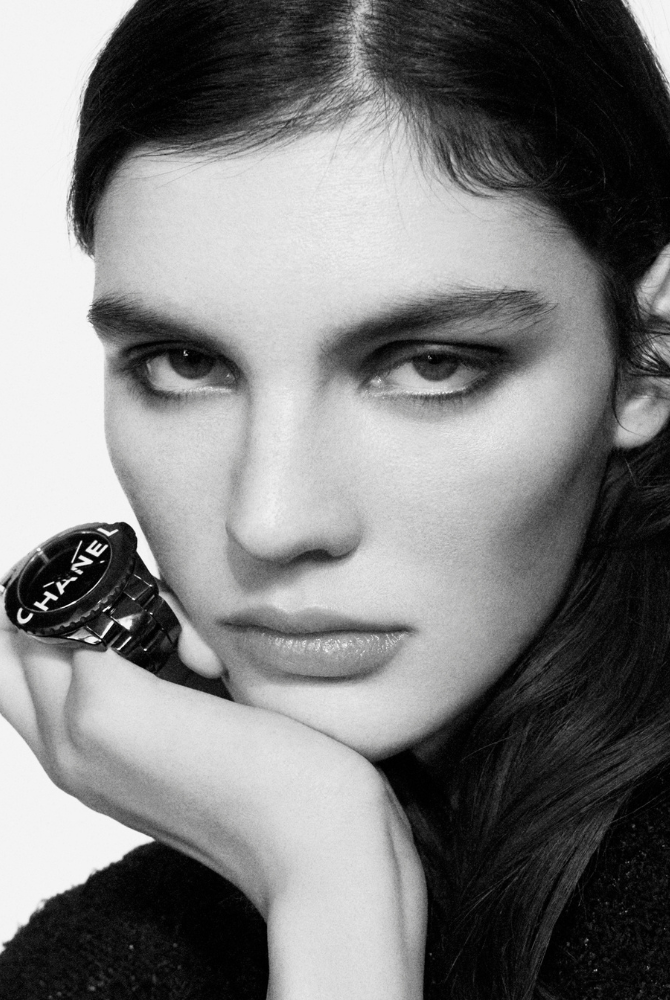 CODE COCO WANTED DE CHANEL
This next design embodies the spirit of rock 'n' roll as the graphic power of the six letters punctuates its leather strap. The Code Coco Wanted de CHANEL features a steel caseback that mentions 'limited edition', a steel case and bezel, black-lacquered dials, one set with a princess-cut diamond and a high precision quartz movement.
BOY·FRIEND WANTED DE CHANEL
Adopting the spirit of the '90s with its unique pixelated design on the black-lacquered dial, the timepiece features an interchangeable black satin effect calfskin strap with palladium-treated "CHANEL" letters.
ALSO READ: CHANEL HEADS TO SENEGAL.