Despite being a relatively young industry, it raises numerous questions, ranging from the definition of the term itself to the mechanisms of monetization. In an exploration of the present and future of the digital fashion industry, our editorial contributor Max Goshko-Dankov engaged in a conversation with Michaela Larosse, the Head of Content & Strategy at The Fabricant, one of the leading players in the digital clothing industry standing alongside prominent brands such as Adidas, Dolce & Gabbana, DRESSX, Gucci, H&M, LVMH, Nike, and Replicant.
What does digital fashion mean to you, and what is your purpose in this domain?
Digital fashion presents an incredibly exciting opportunity to completely reimagine what fashion can be and rethink how it operates as an industry. The physical industry is founded on principles that were decided by a society that existed 200 years ago, but in the here and now, thanks to technology, we can bring fashion right up-to-date and say, "Wait a minute. What happens when we make garments totally non-physical? How does that influence the creative process and the fashion experience?" Essentially, it allows us to create a new industry that's more sustainable, innovative, and equitable than the one we currently have.
As a prominent player in the digital fashion industry, what are the primary methods through which you monetize The Fabricant?
Via The Fabricant's platform, we collaborate with both individual artists and brands to enable their participation in the world of digital fashion. With a bigger brand, if they want us to create a collection, there will be a fee attached to the process of working with them to create 3D digital collectibles that can be dropped into the platform environment, plus a revenue share from sales of the pieces. With individual artists who are creators themselves, we generally monetize through revenue share.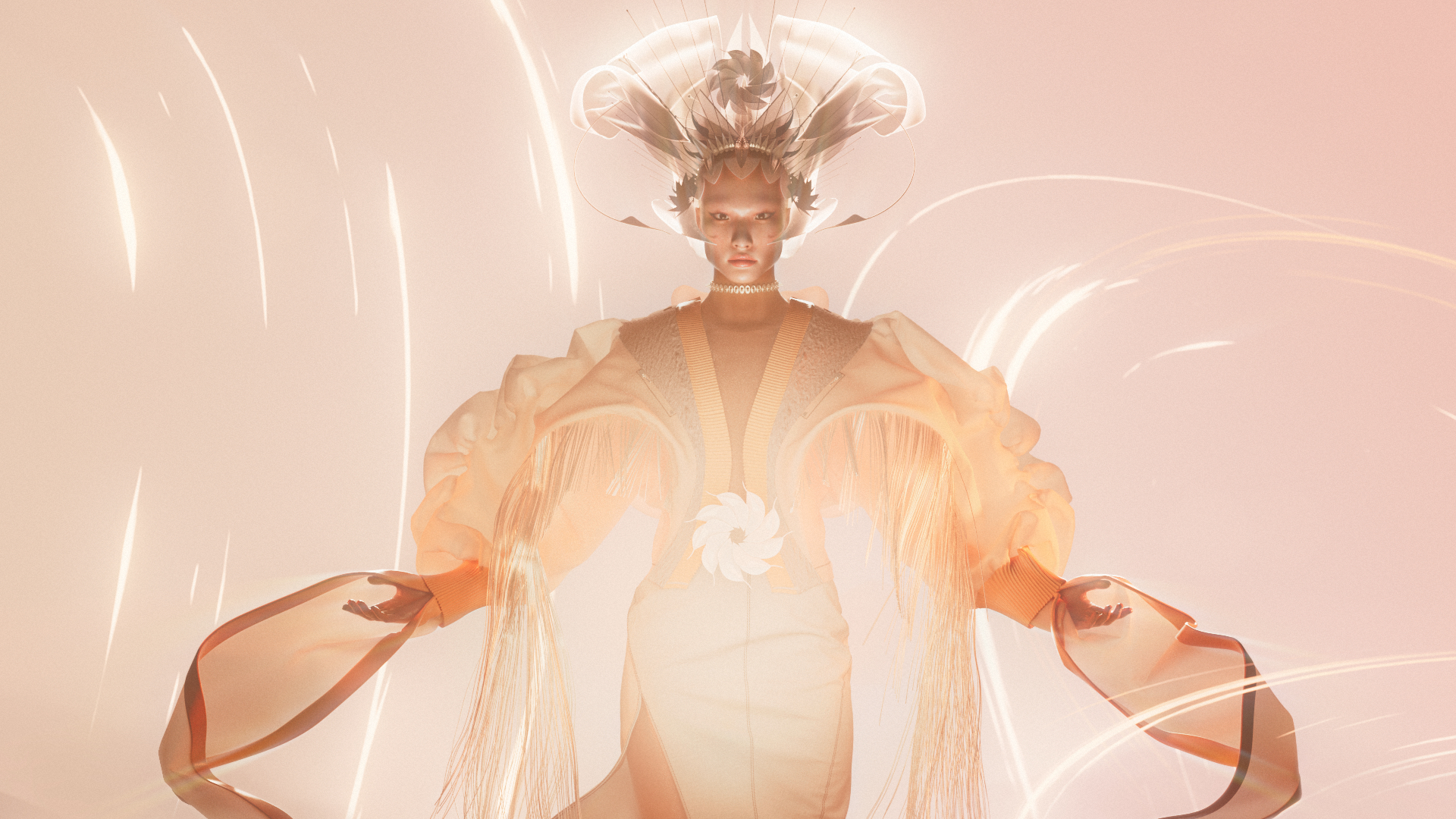 Can you explain the role that collaborations with different creators play in driving growth and visibility for The Fabricant? And how do you identify and select creators to collaborate with?
The Fabricant was founded by creators, so when we work with artists, they're people whose work inspires us and with whom we have an alignment in terms of values and outlook. They're people doing things on their own terms and defining culture in some way, exploring ways to enhance self-expression. We recently collaborated with LA-based digital glitch artist Ellie Pritts. We invited Ellie to create some glitch fabrics for us, which we transformed into 3D animated materials for one of our collections. She uses both analogue and digital techniques to create her pieces, which have a beautiful imperfection and are utterly engaging because of it. This idea of intentionally creating something flawed goes against the current aesthetic of perfection in digital fashion, and that's something we are always looking for: How can we push against the status quo? What can we create that moves the needle on current ideas? Plus, of course, we love to co-create with talented people.
What monetization methods can we expect to see in the near future for the digital fashion industry? Additionally, which technologies will be in high demand to achieve effective results in the realm of digital fashion?
It's important to remember that we're still in a nascent stage for the digital fashion industry, which is exciting because all options are on the table. Everyone is experimenting and trying out different creative iterations, use cases, and business models. Some luxury brands are using digital fashion drops as compelling pieces that unlock a wider experience when you purchase them, essentially a visual access pass to exclusive community events. Others are collecting early digital fashion pieces in the same way you'd collect any rare art because you love them and also hope they'll accrue value along the way. What's interesting for individuals is that, as the industry develops, there will be opportunities to monetize their talents in ways that we haven't thought of yet. We're already seeing digital fashion stylists, AI prompt specialists that create promotional materials, and digital event curators. There will be an immediate need for digital fashion creators, and just like the physical industry, there will be an entire professional ecosystem surrounding it with economic potential tied to that.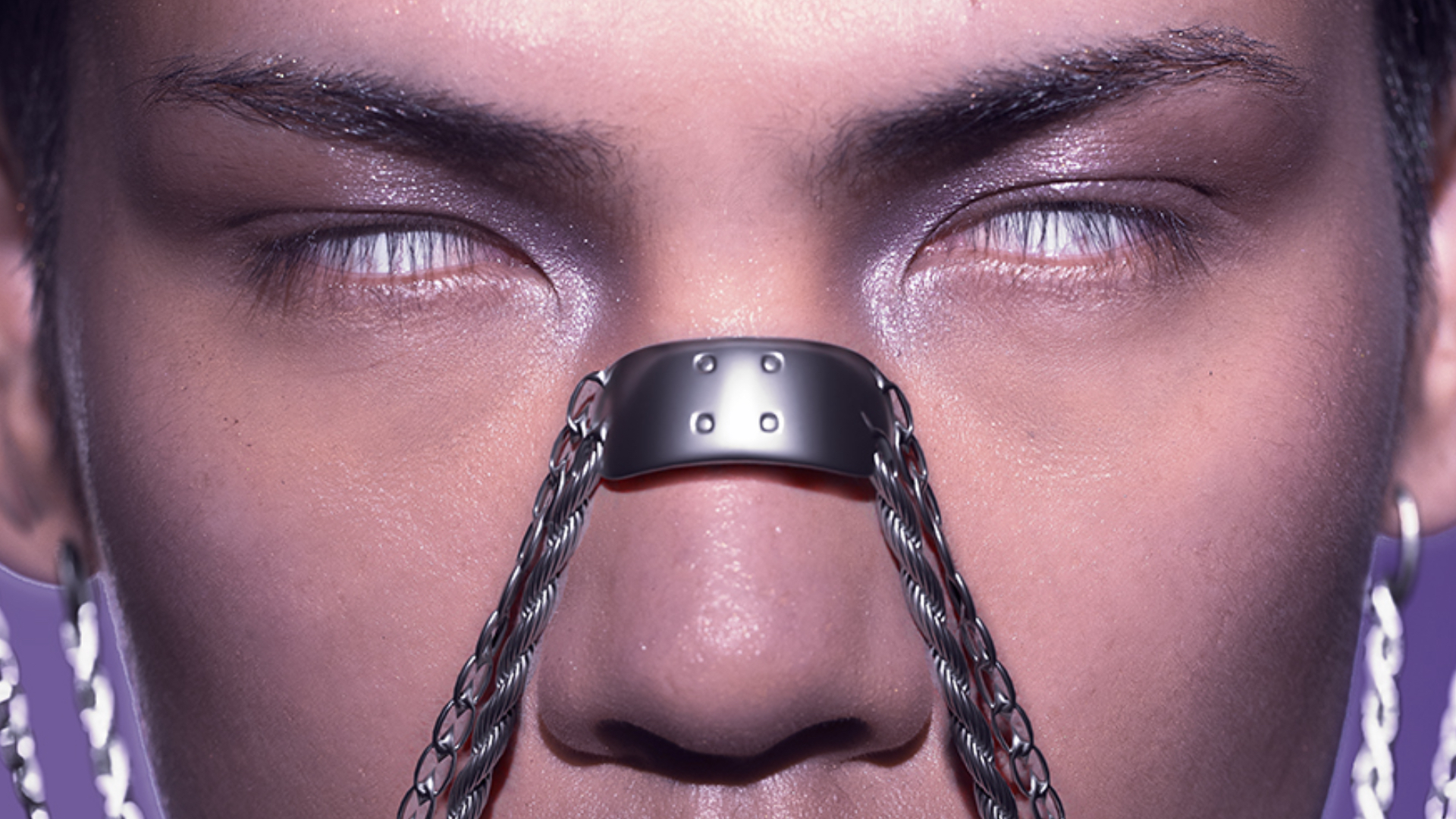 What current trends in digital fashion can you highlight, and what trends do you anticipate for the near future?
It's noticeable that in the last 12 months, we've seen big players in the existing fashion space begin to strategize with long-term intention to include digital fashion as part of their offering. They recognize that young people, their future audience, experience the digital world as part of their daily lives, giving it equal value to in-real-life experiences. Brands are working out what makes the most sense for their narrative, their business, and what adds value to customers. In terms of technology, we've, of course, seen the meteoric rise of generative AI as a creative tool, and some fashion campaigns ideated and executed solely in AI. The Apple Vision Pro has just dropped, so everyone is currently focused on what that could bring to enhance and deepen the mixed reality experience, which has lots of potential applications within digital fashion. That's the nature of the fashion-tech space; it's fast-moving and evolving, making it an exciting place to be if you're a fan of creative innovation.
ALSO READ: WELLNESS IS THE NEW PILLAR FOR LEADERSHIP.