Creating with consciousness has always been Stella McCartney's commitment to sustainability; amazing designs also always been as important to the brand as sustainable processes and materials, even when it comes to Ramadan capsule collections.
The designer has just launched a Ramadan collection, named after a colour that symbolizes life and paradise in Islam: 'Emerald Capsule'. It includes ready to wear and vegan accessories inspired by the summer 2023 collection amongst which we list the iconic Falabella mini shoulder bag and kitten heel mule, a floral head scarf, cape and double satin dress inspired by a custom piece crafted for Catherine, Princess of Wales. the star dress of the collection, a timeless puff sleeved piece in modest length features draping across the bodice and a belted waist and is crafted from forest-friendly viscose in evergreen, using wood pulp from sustainably managed forests. It's complemented by a compact crepe cape with Satin bindings, also cut from forest-friendly Viscose. A head-scarf celebrates both the occasion and Mother Earth, with an Emerald floral print inspired by blooms from Stella's own garden, originally featured as part of the Autumn 2022 collection.
Vegan materials are also used by leather artisans in Italy to handcraft accessories ensuring no animals were harmed. The Peacock green Falabella mini shoulder bag features lead-free crystal mesh over a satin backing, with organic cotton lacing and a recycled
brass iconic chain. The Falabella mule kitten heel also has lead-free crystals encrusted onto satin, with a biobased solventless lining in a vegan alternative to animal leather and a chunky chain detail across the strap.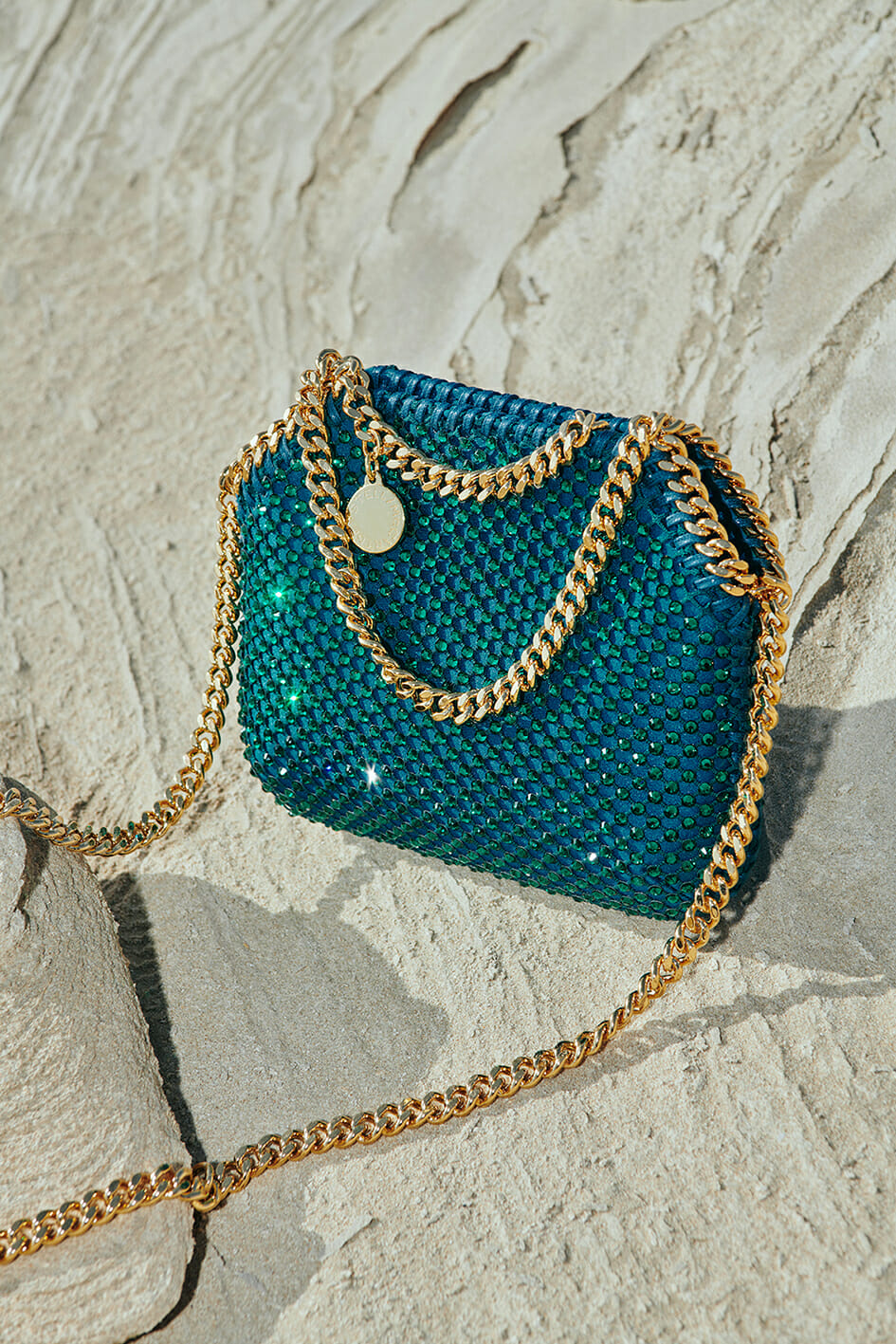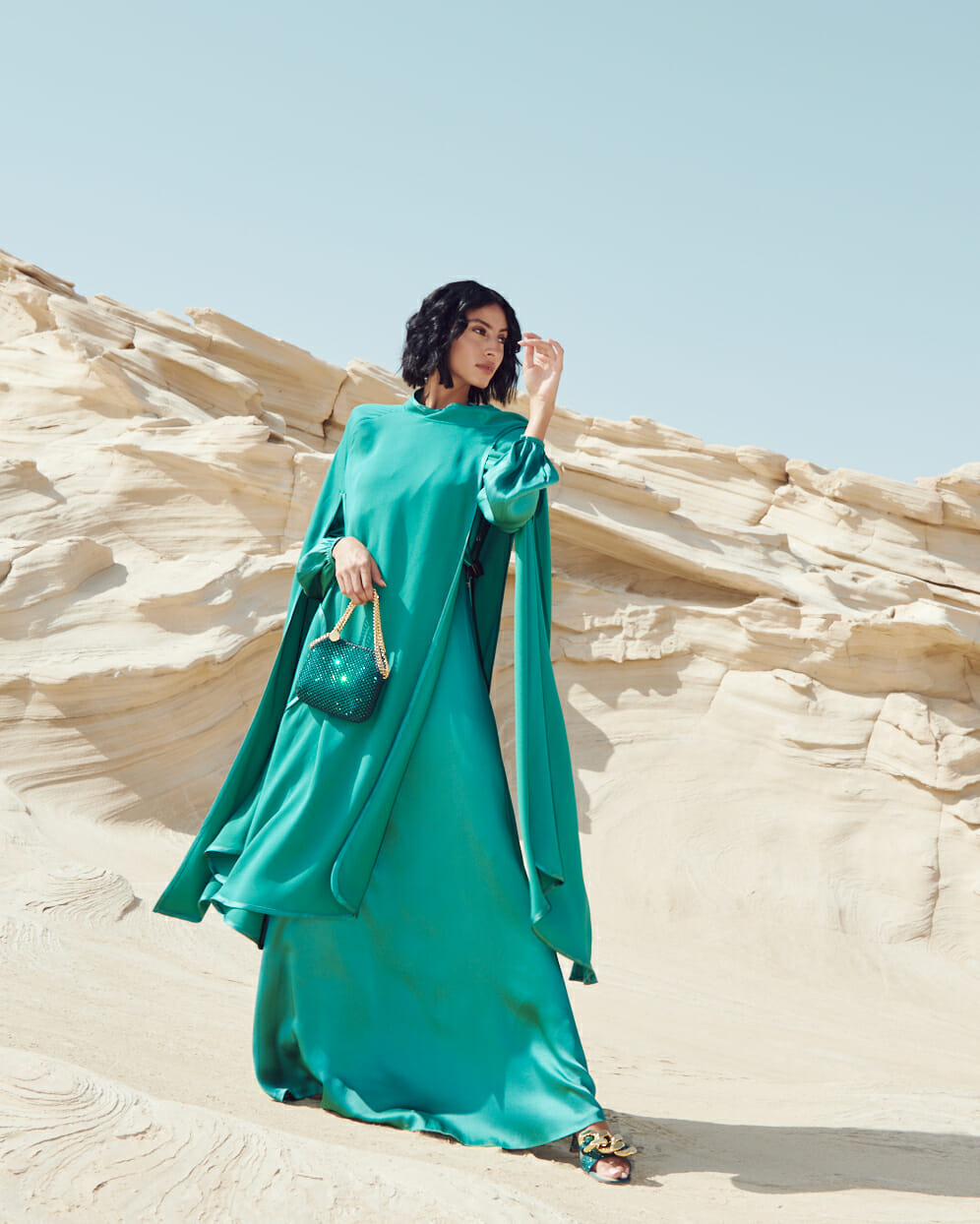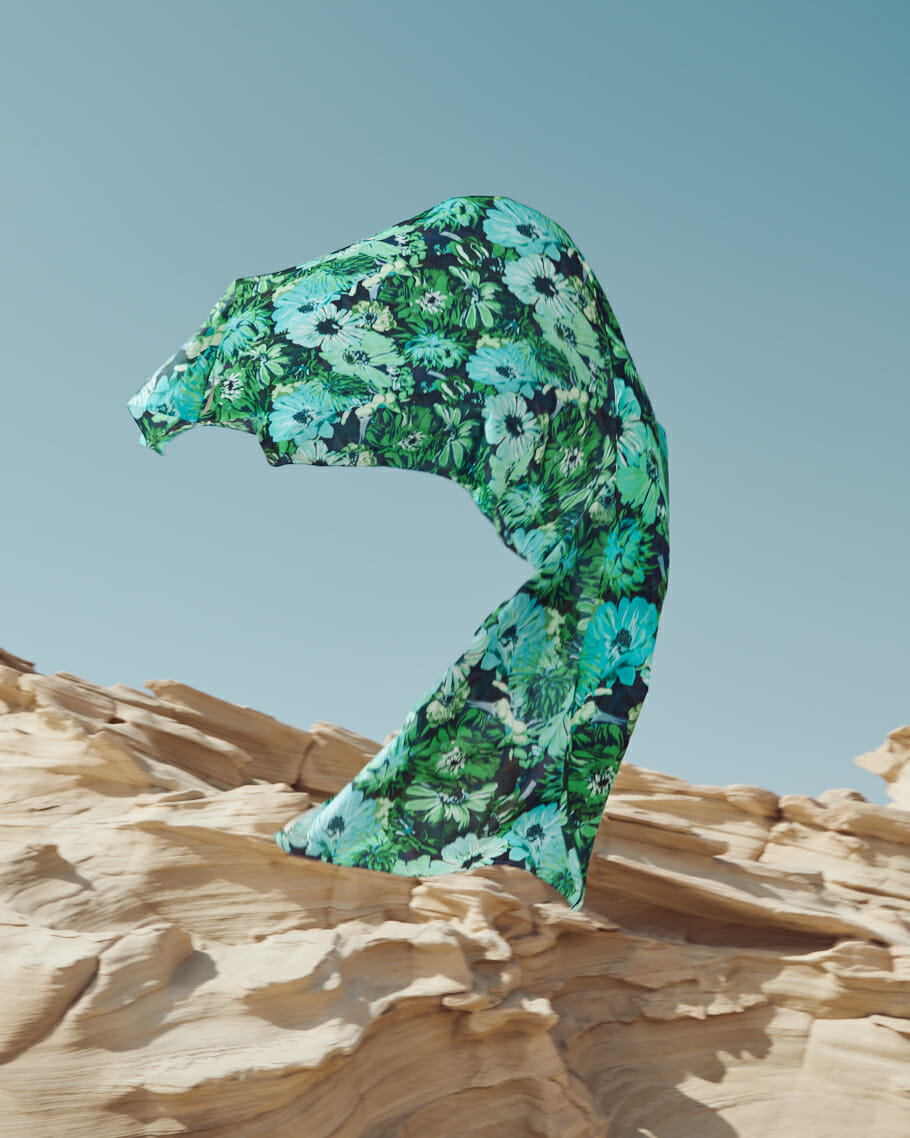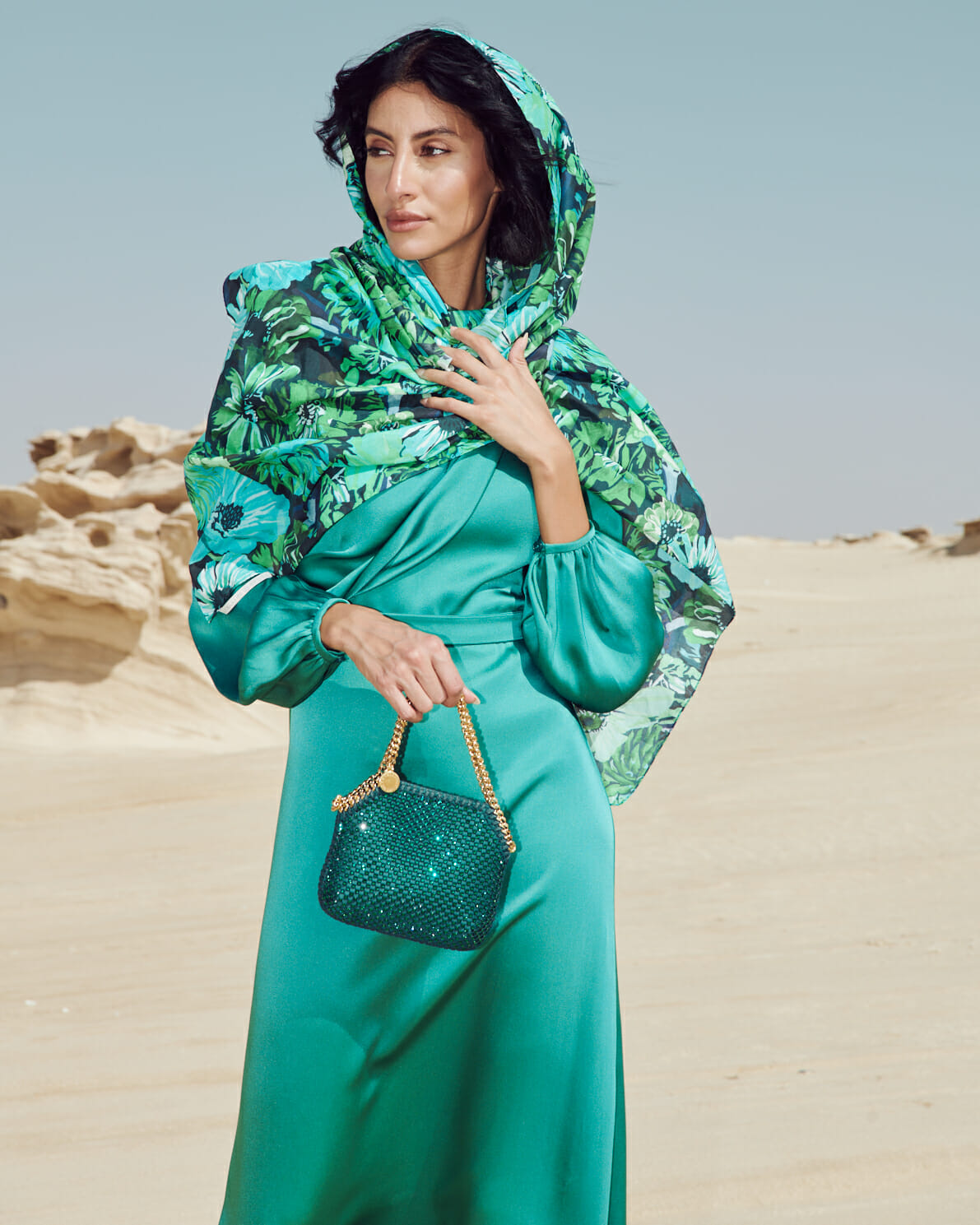 ALSO READ: TECHNOLOGIES IMPLEMENTED TO BRIDGE THE GAP BETWEEN WEB2 & WEB3 FOR BRANDS.