There's no better way to describe Ferragamo's SS23 other than what it is, sexy… is here to stay. Yes, it's a pinch of beachfront glamour from the new Hollywood mixed with flashes of fetishism but it's important to note that this new era of sexy is softer, more inventive and detail oriented, more like an ethereal elegance materializing through sheer knits, liquid silk and layers of organza, glossy leathers, second skin fits and micro-shorts. In addition to Ferragamo's SS23 everyday essentials including tank tops, polo necks and leggings, effortless knits are wide woven to flash that flesh or so fine to appear translucent. A fresh era of flaunt has arrived with evening wear that's imbued insouciance and a collection of shoes that appears scattered with crystals, reminding Davis' inspiration: the sparkling red shoes Ferragamo made for Marilyn Monroe in 1959, and celebrating the Hollywood hallmarks of glitz and glamour refracted anew.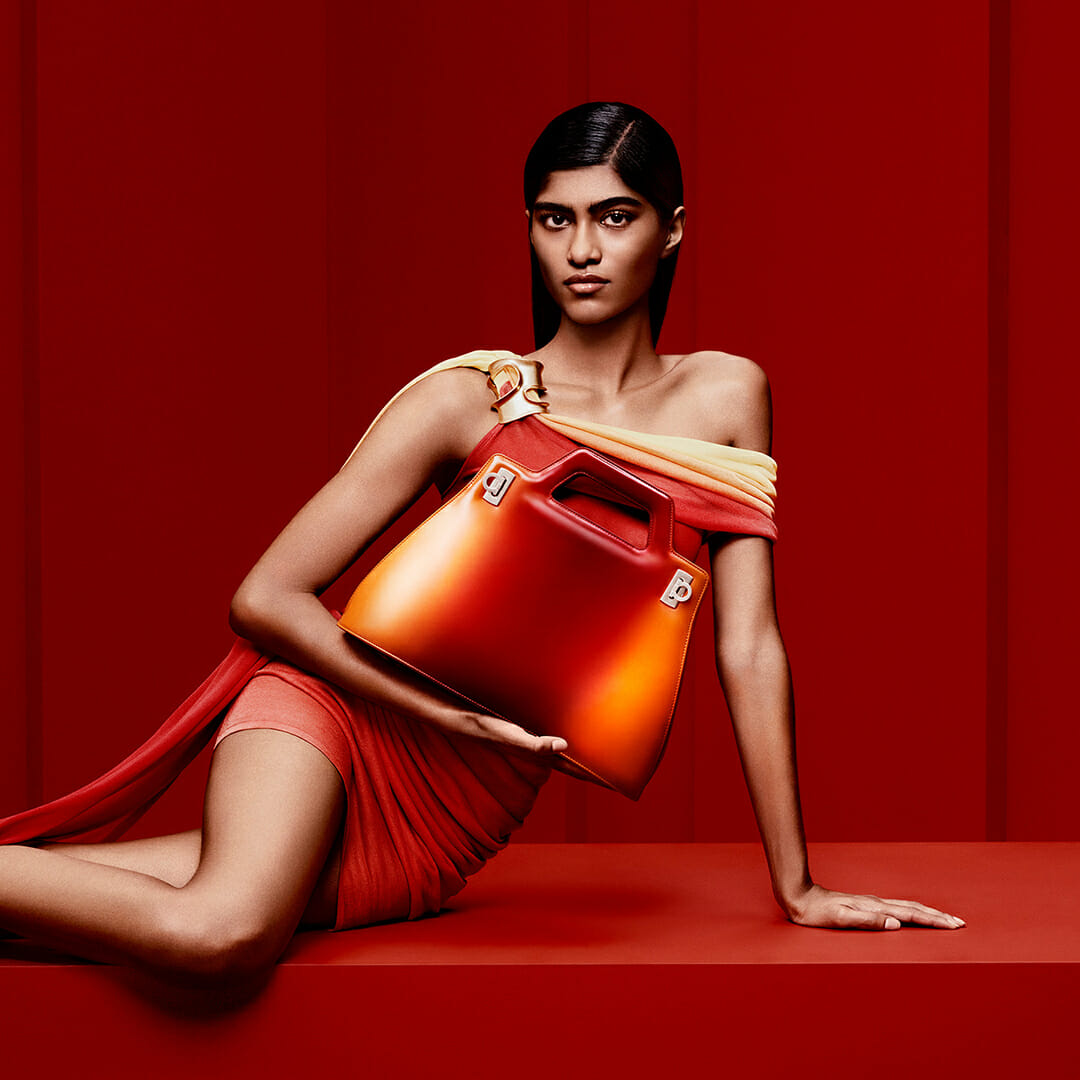 Women in tux, HOT!
There's a new tux energy and it involves louche refinement formed from fabrics often reserved for womenswear, shirting cut in silk organza and cotton poplin, collars and sleeves are removed.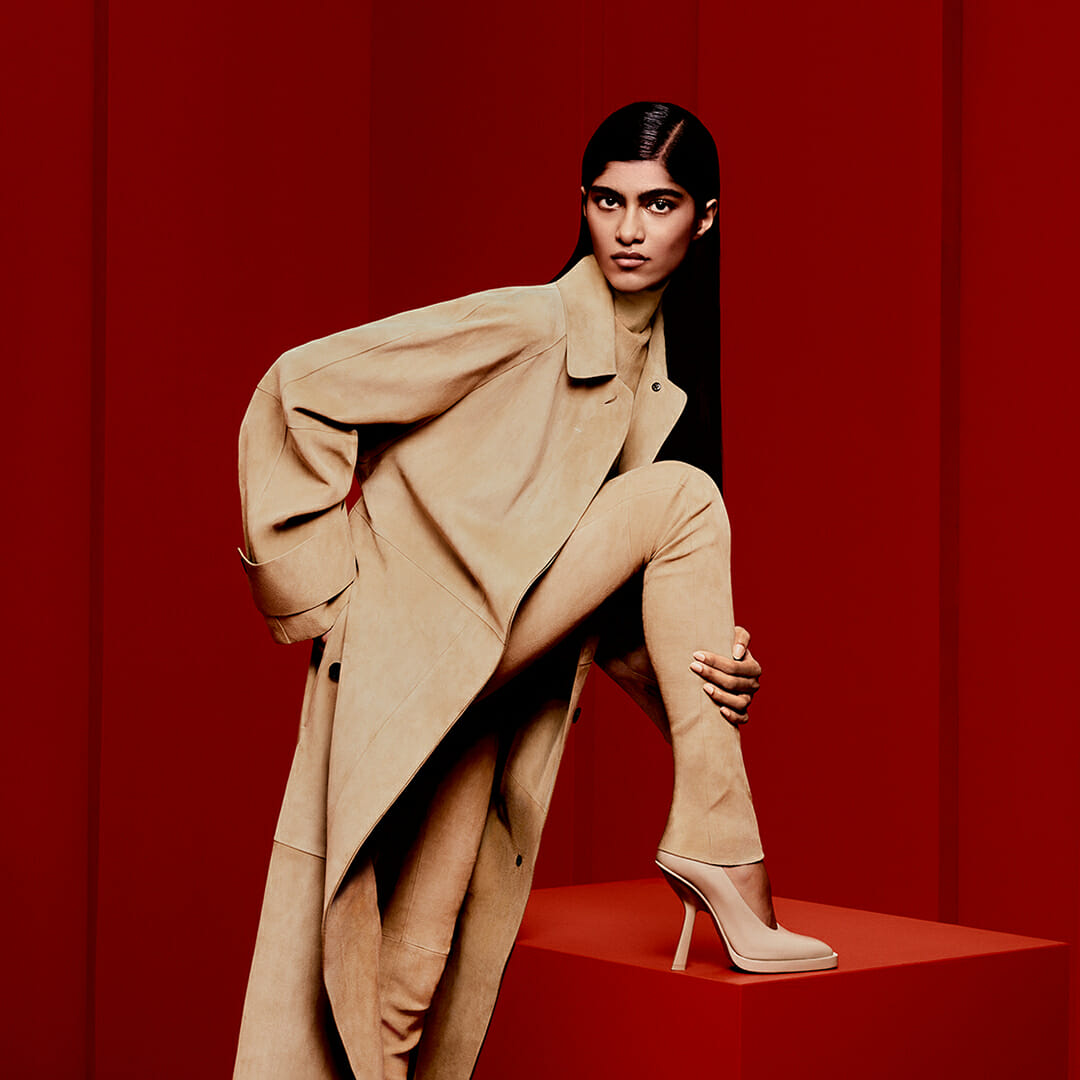 Accessories bringing sexy 'bags' and accessories.
First introduced in 1988, and named after Salvatore Ferragamo's wide, the Wanda bag is reinterpreted in sleek new proportions while a prismic shoulder bag carries a sense of minimalist modernity. On the other hand, the new Elina heel is clearly defined, while the revival of a cut-out bag, now realised in polished leather with a contrasted canvas echoes the undulating shapes of sculptural jewellery.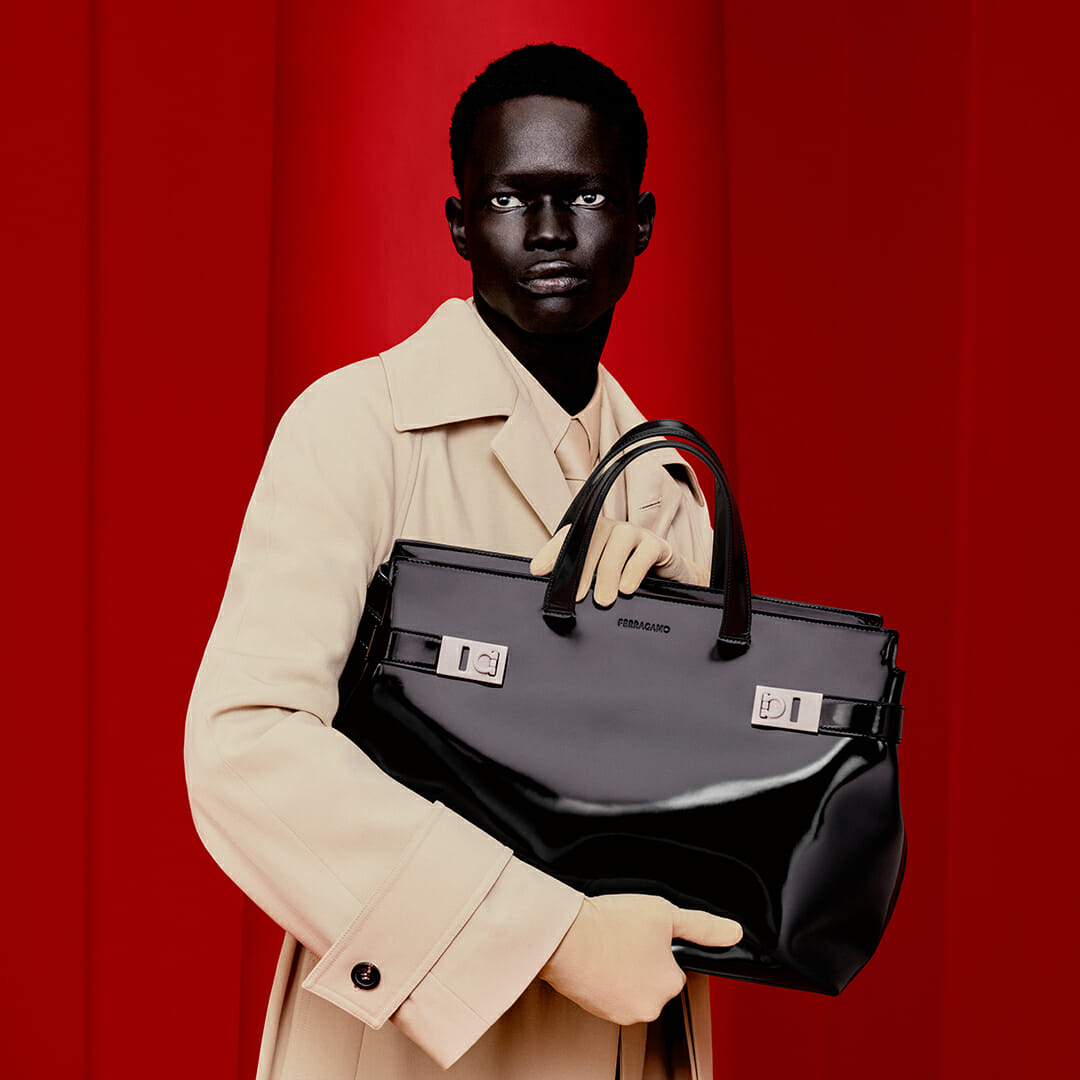 A date with Ferragamo with the colours of sunset and sunrise.
A palette extracted from Rachel Harrison's Sunset Series colours degradé prints and hand-dyed knits, from optic white to deep indigo, butter soft yellow to sky blue. A new Pantone red formally codifies the brand's iconic hue, dominantly visible both throughout the collection and within the show space, colouring the sand which covers the floor. "The sand relates to Ferragamo, to Hollywood, to the ocean – but also to me, and to my own DNA," explains Davis. "To what the sea means to Caribbean culture: a place where you can go to reflect and feel at one. I wanted to show that perspective, but now through the Ferragamo lens."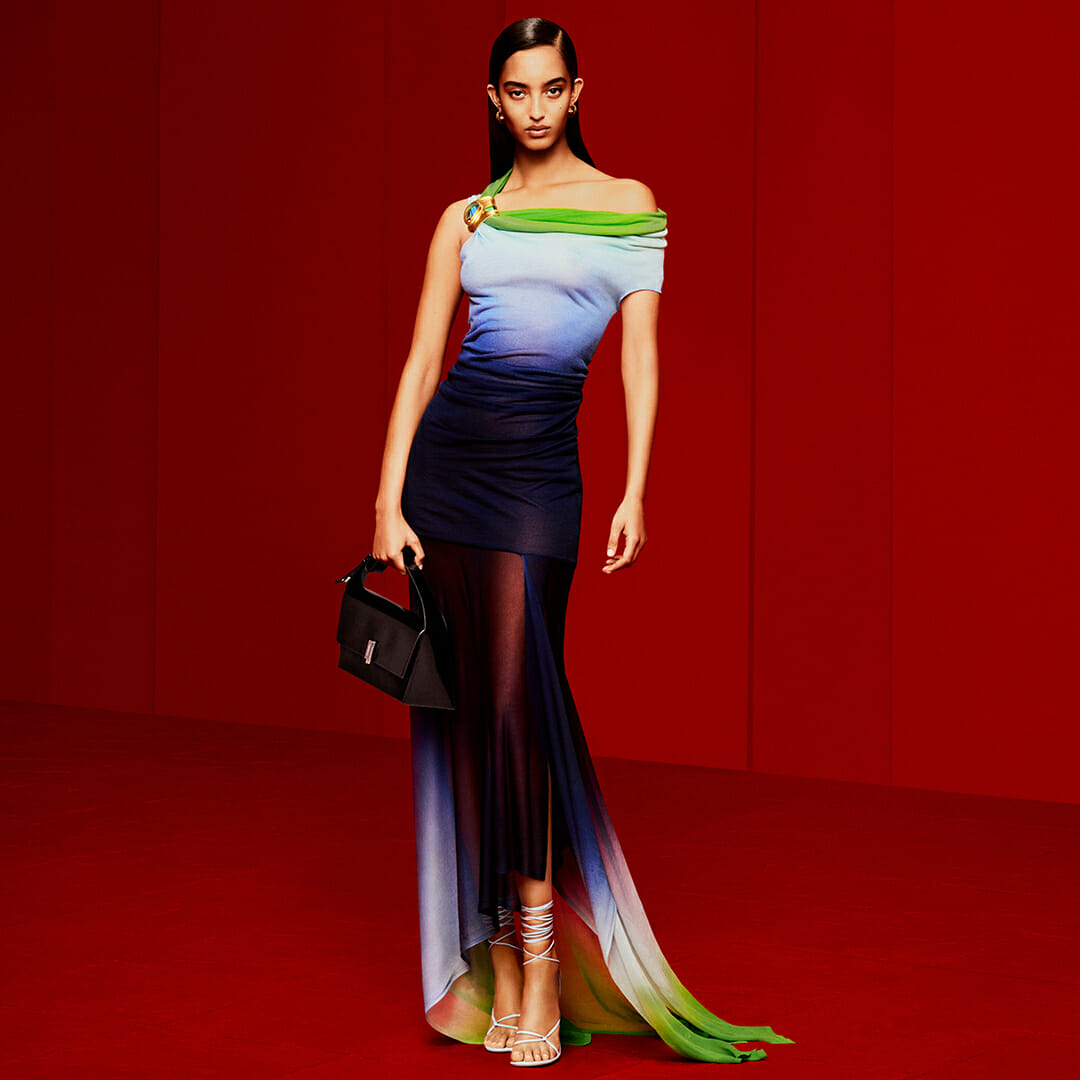 ALSO READ: EMERGING FASHION TO CHART THE INFLUENCE OF POLITICS AND SOCIAL CHANGE.