Besides the oversized lips on the flowing strapless dresses which we're not over yet, the British Creative Director Jonathan Anderson of Spanish label Loewe displayed fantastical elements blended to whimsy and opulence for his latest Fall/Winter '22 collection. Here are three things to remember from the show held last week in Paris: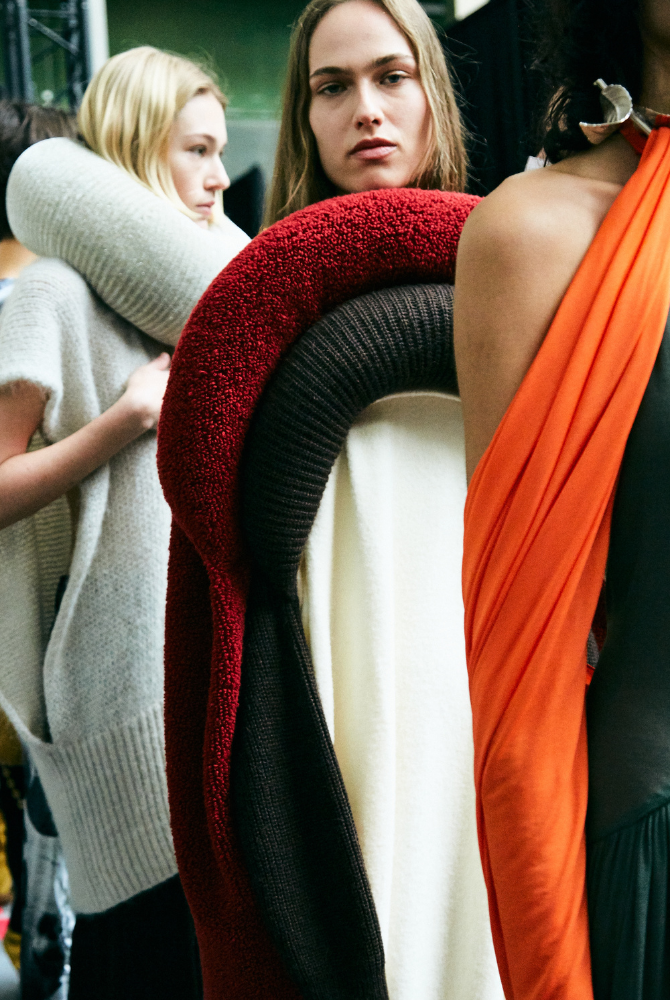 Wondering why the venue was brown?
The venue, a square arena covered in brown carpeting is inspired by sake bags and recall soil or a primitive scene.
The mystery behind the pumpkins!
Not so mysterious anymore and no, this has nothing to do with Halloween. Crafted from leather, those giant installations are the work of Anthea Hamilton and they're accurately scaled replicas of real giant pumpkins usually grown for competition and created by the artist in collaboration with Loewe.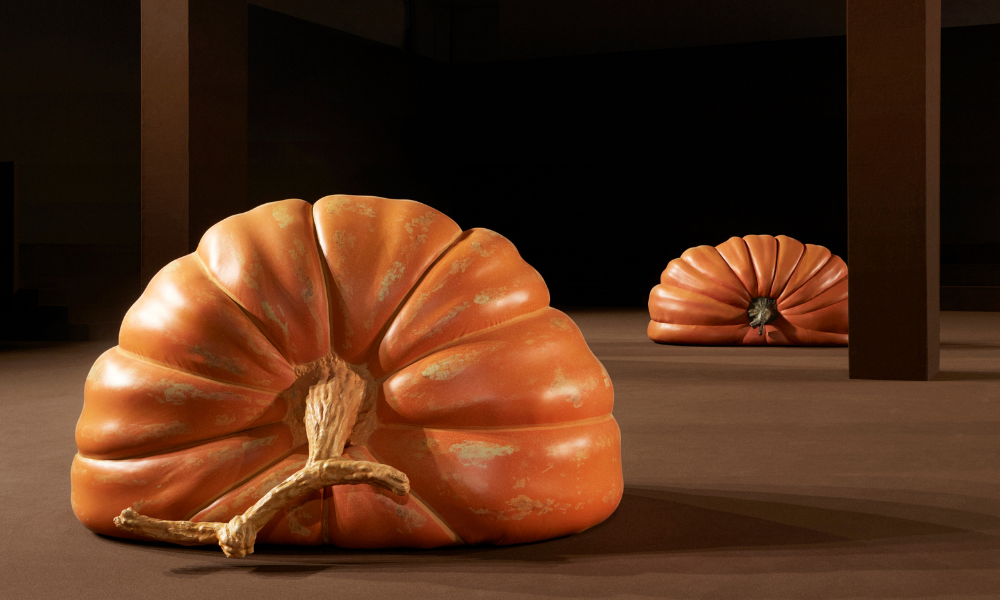 Balloons, cars inside dresses and innovative materials took center stage.
The aim of this collection's fashion is to entice a reaction and there is, no doubt, that touch is stimulated with fabrics and materials like leather, felt, latex, tweed, knit, 3D-printed fibre, silk and resin. Leather dresses and felt bustiers were moulded, balloons were inserted on bras, jackets scuffed up at the neck or the check. Puffer blousons, puffed up knit dresses, kinky denim boots, seatbelt sandals and the Flamenco and Goya are puffed up, the puzzle becomes solid colours, archetypes are inflated!
Discover some of our favourite looks from the collection below…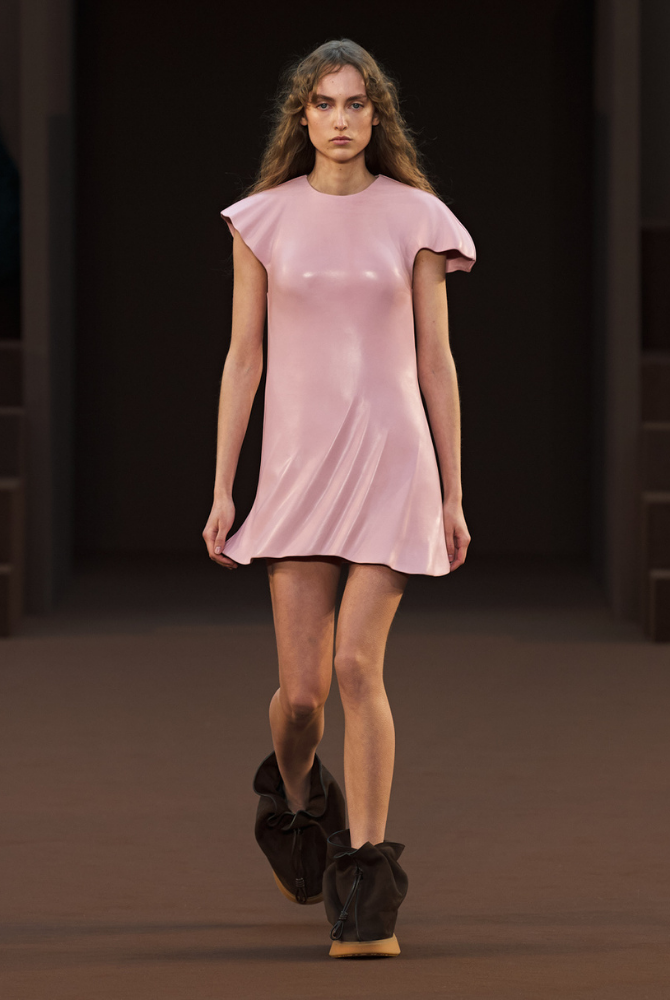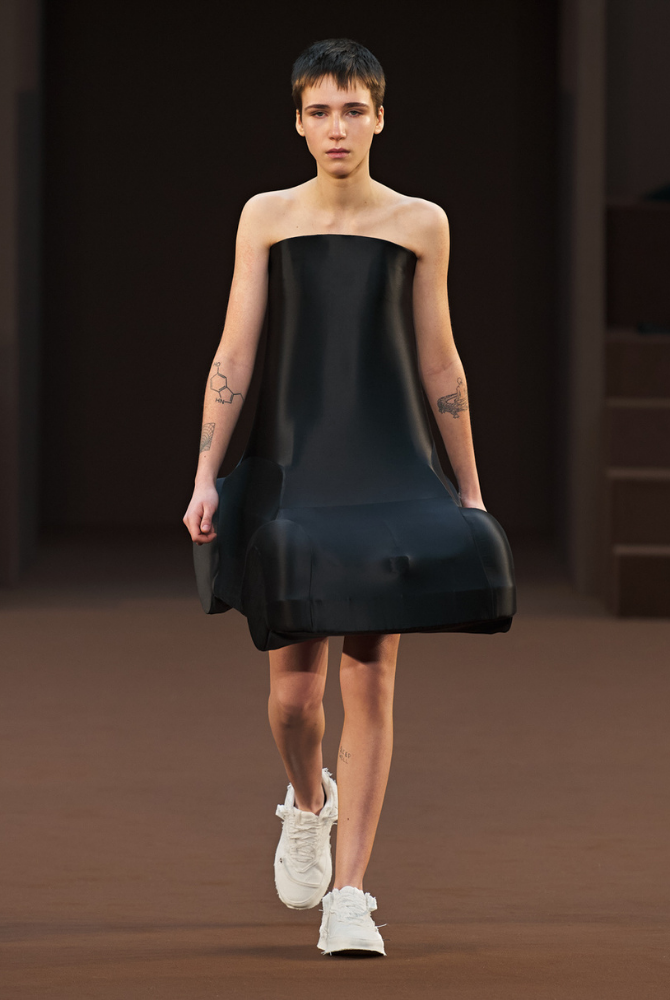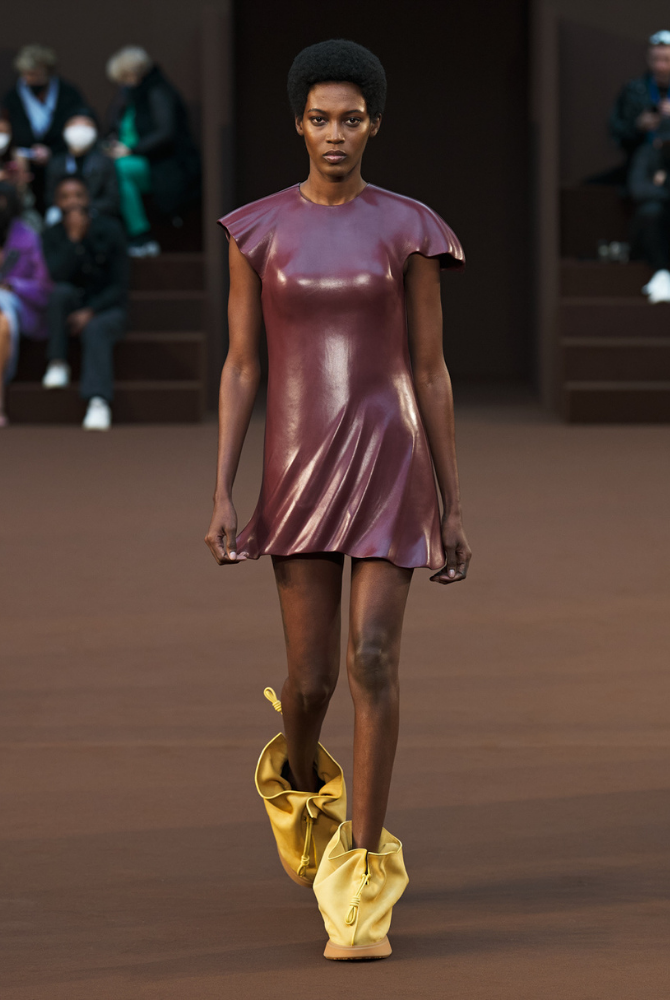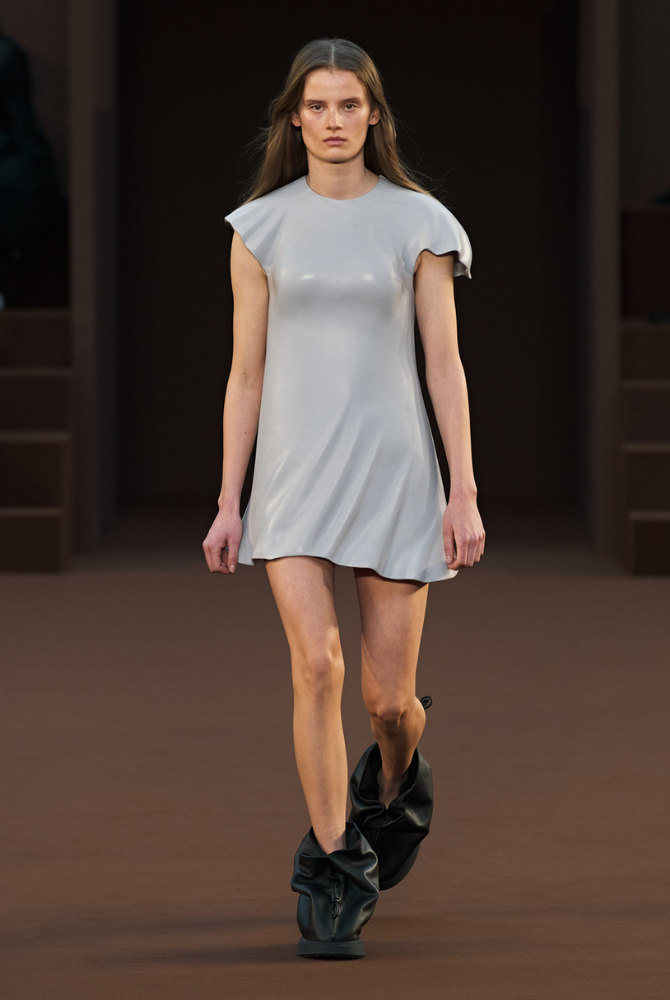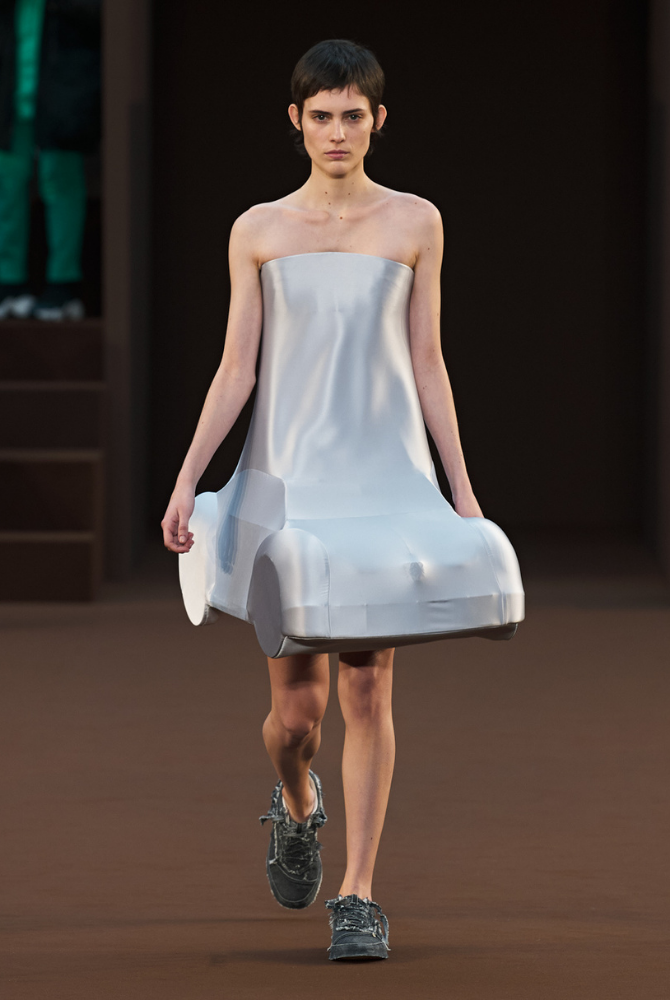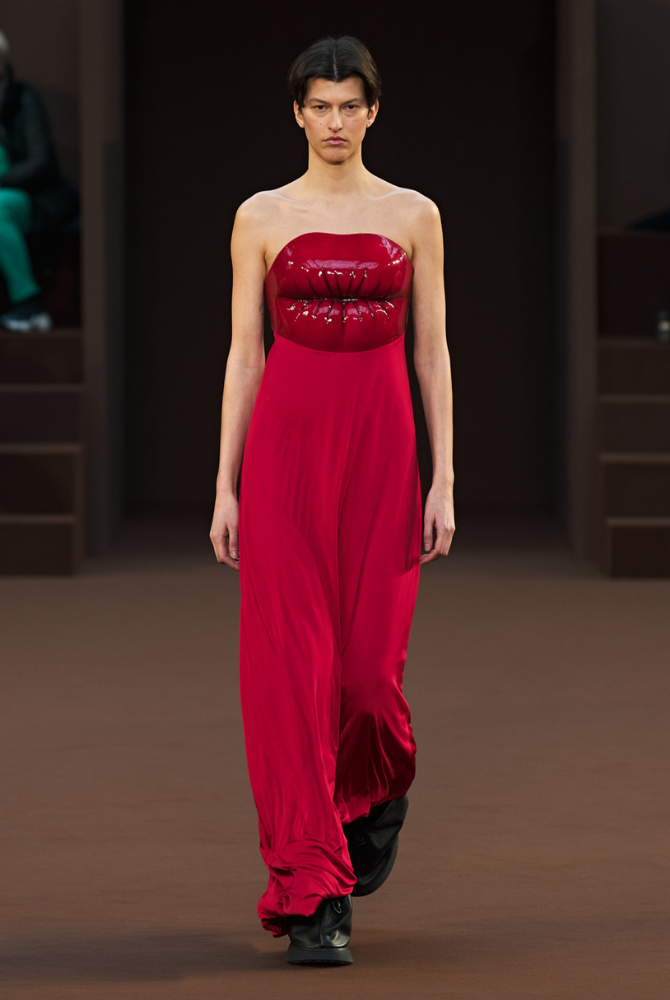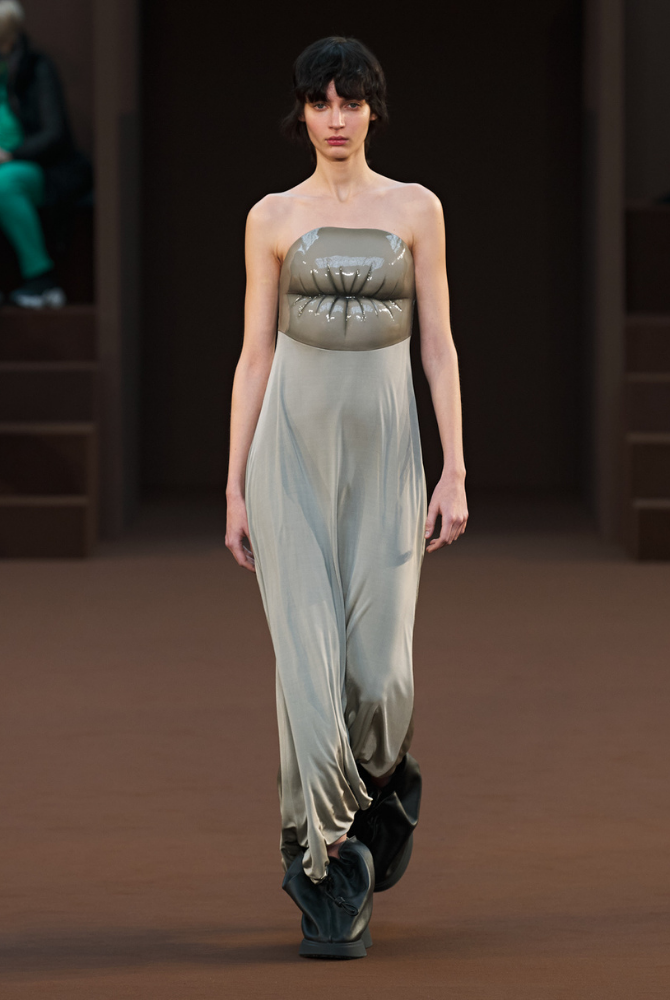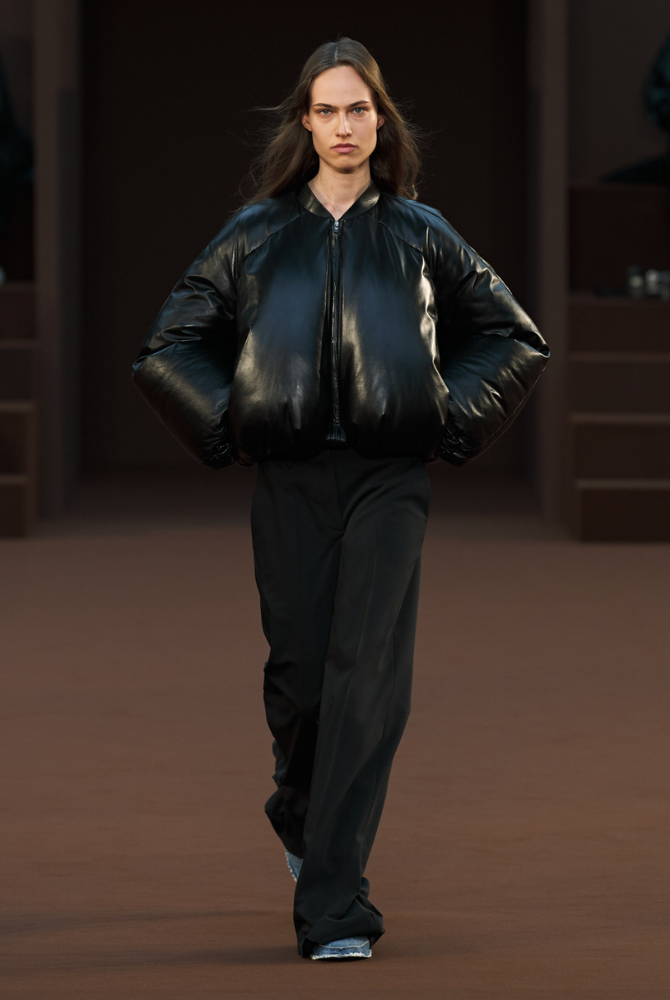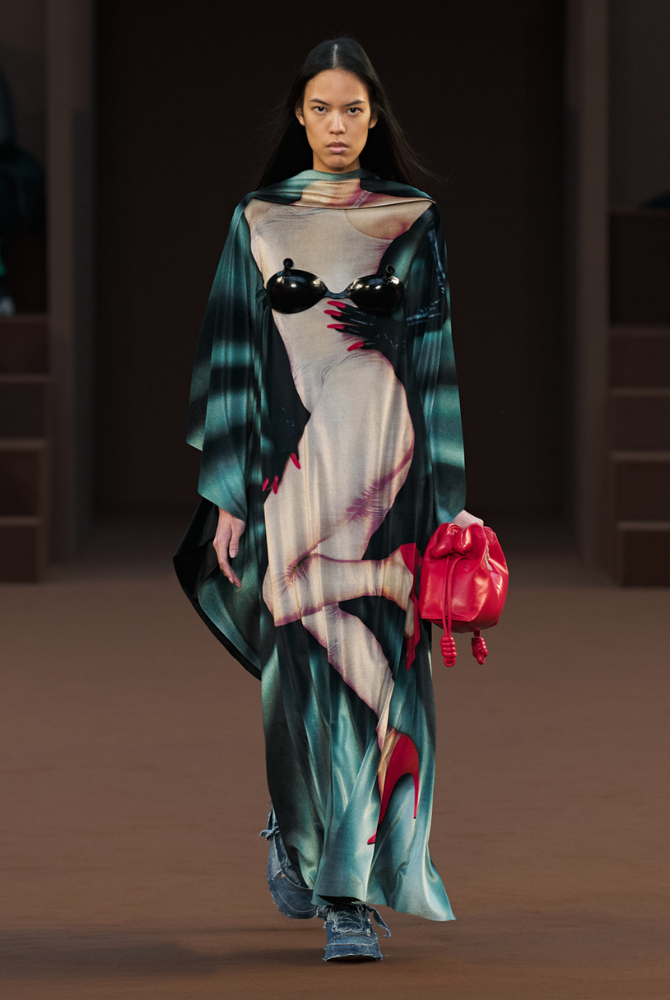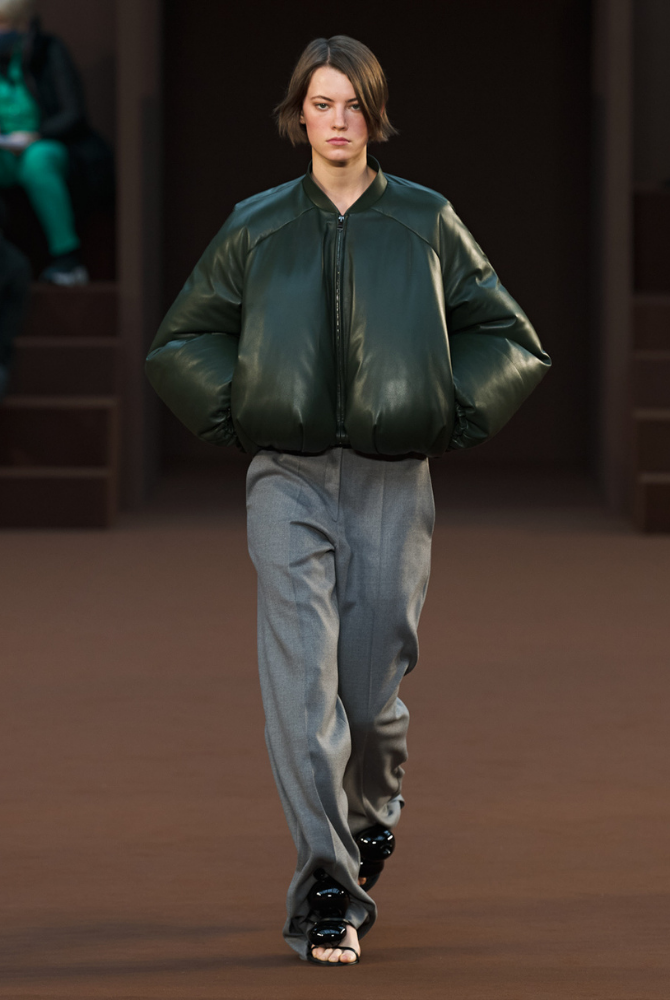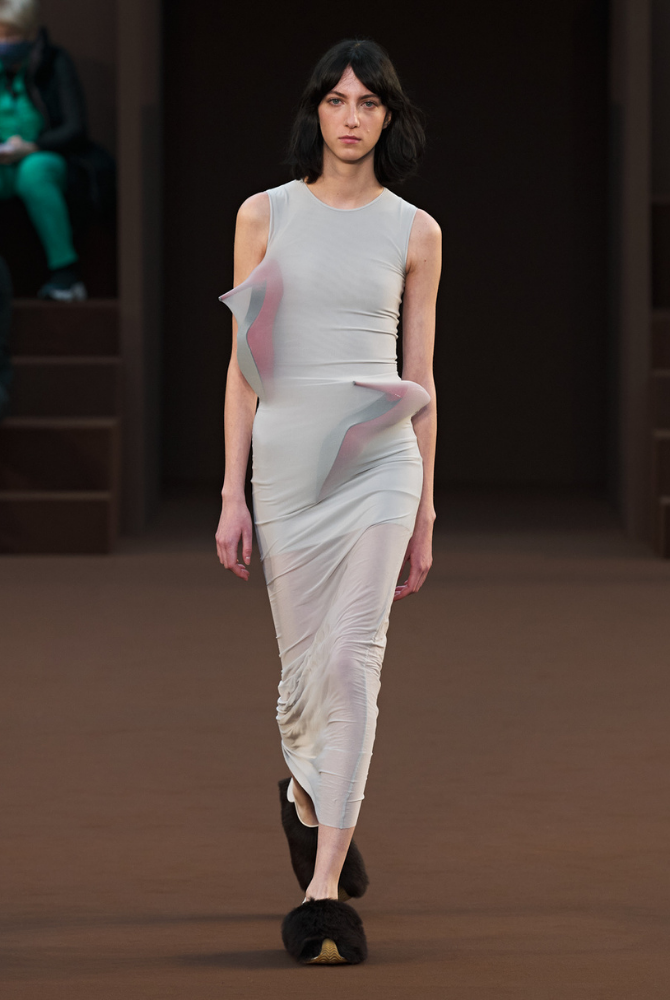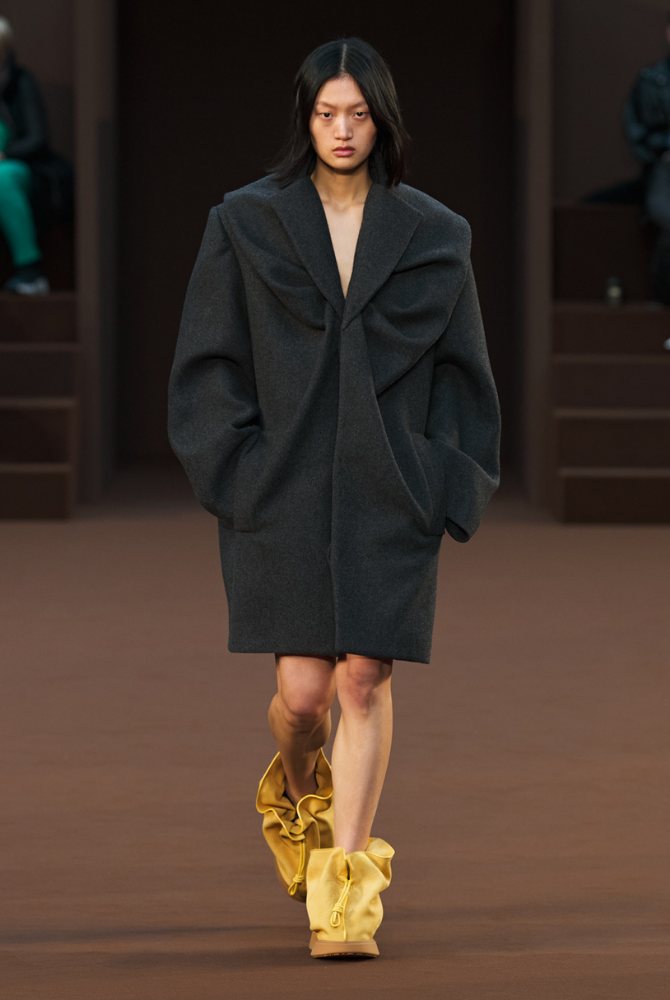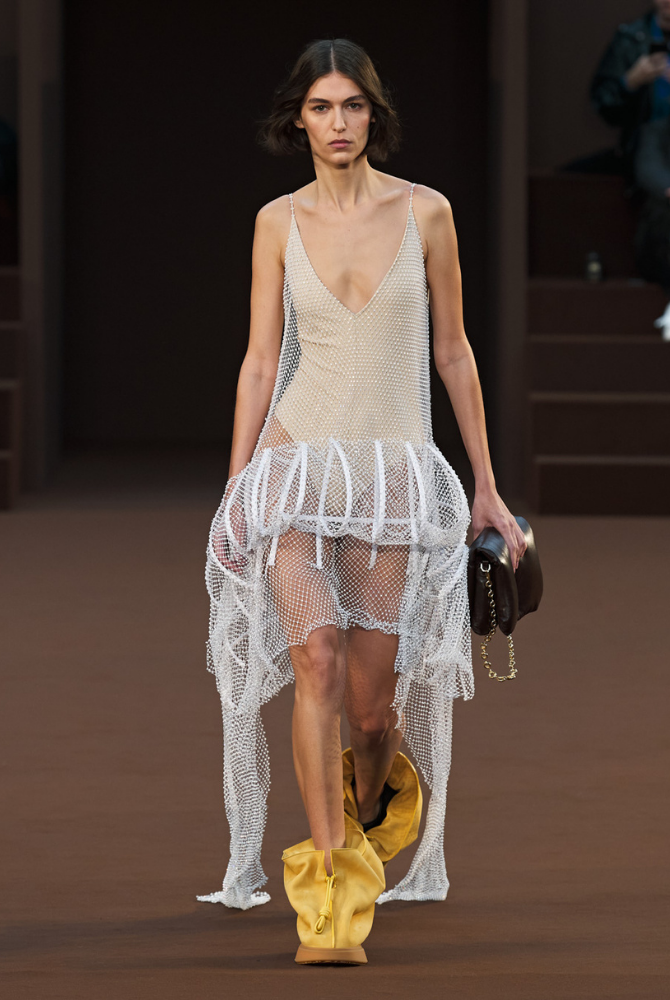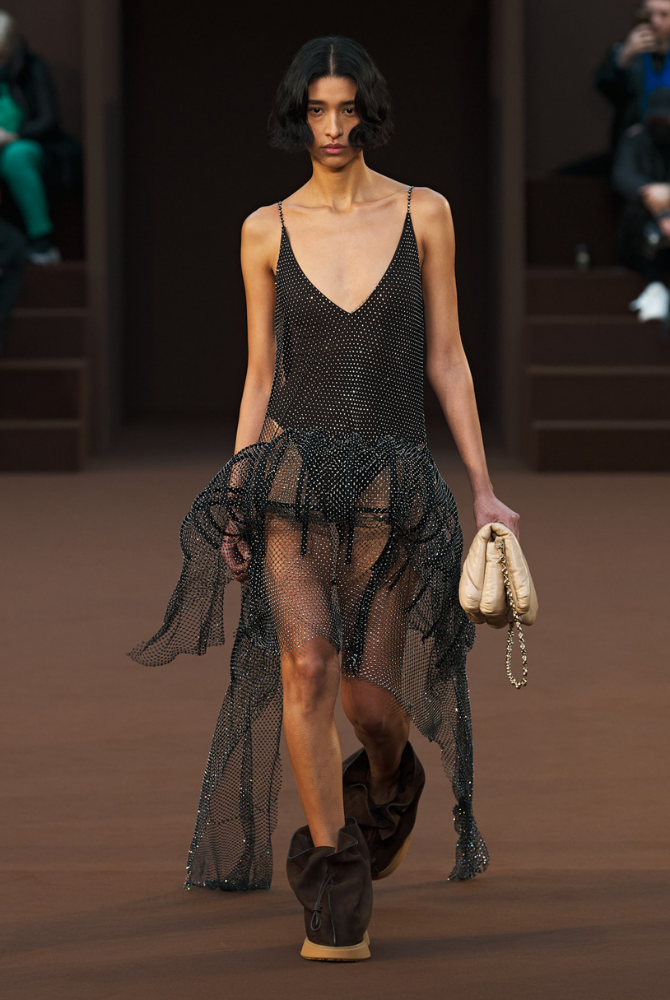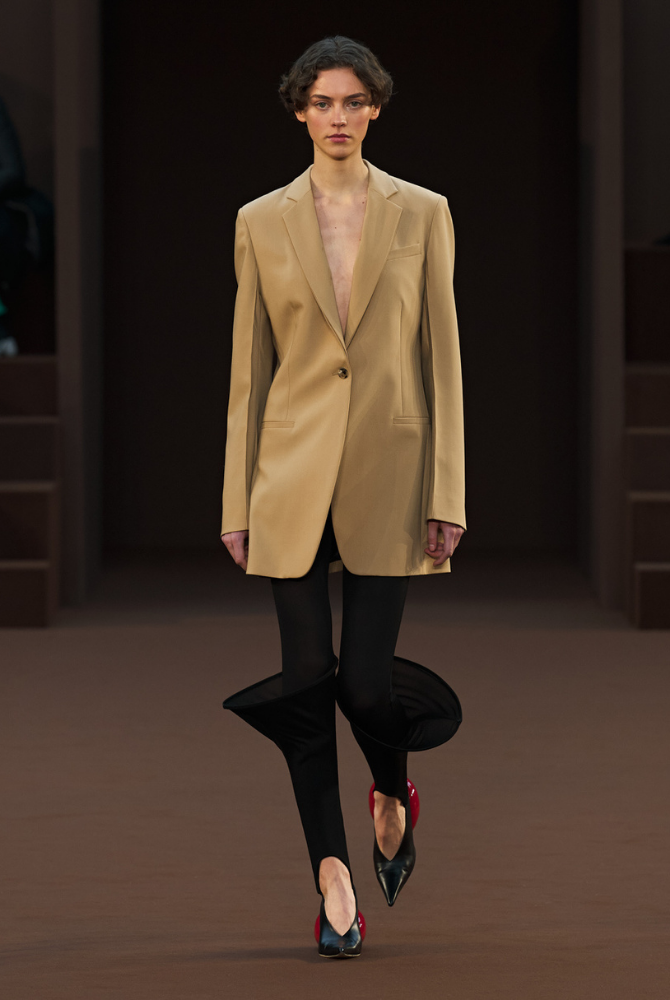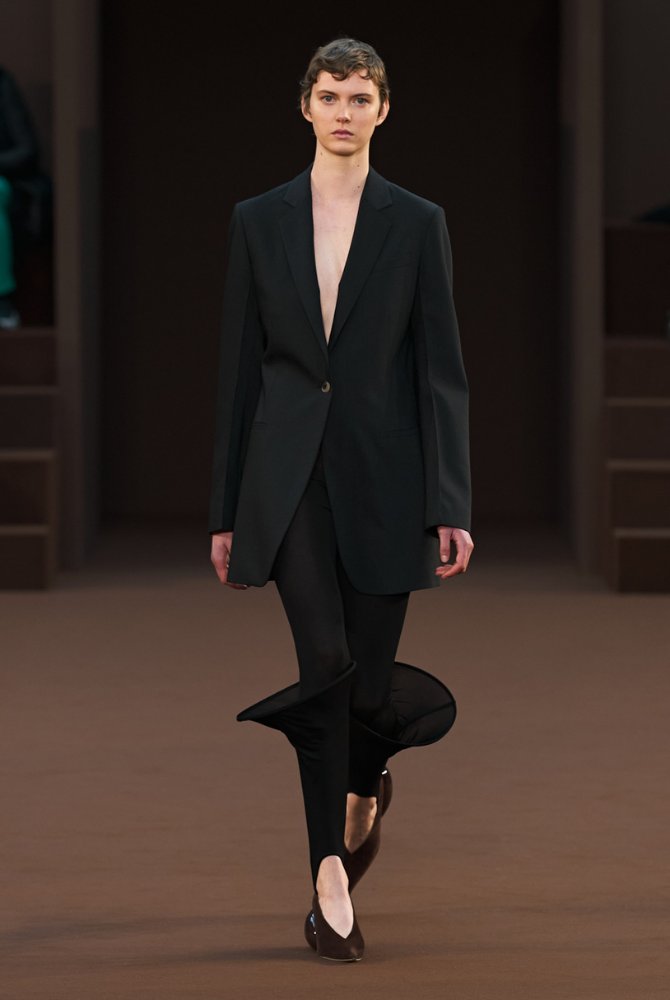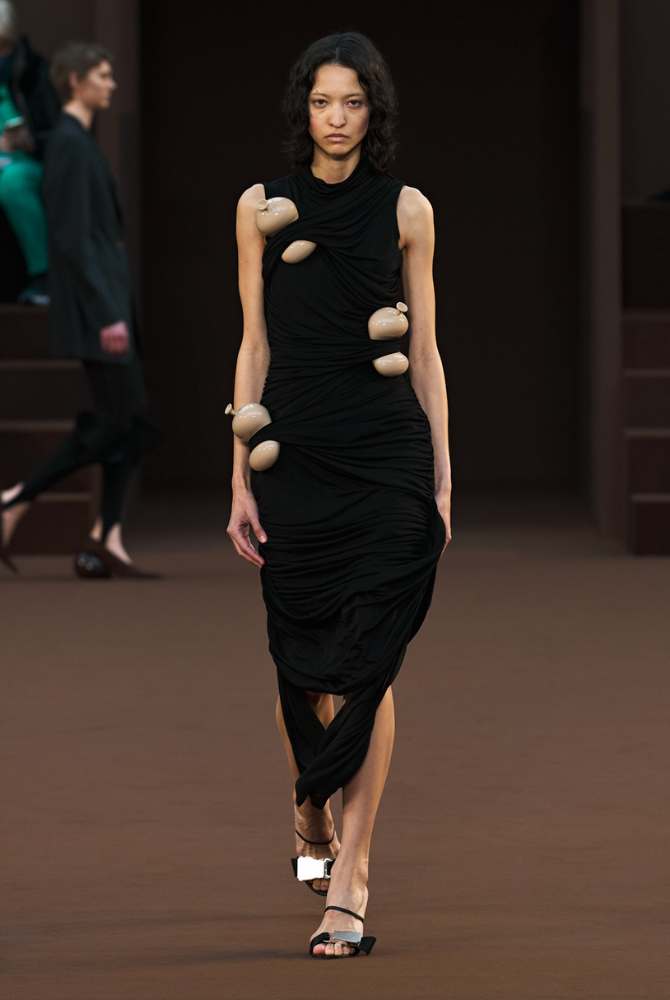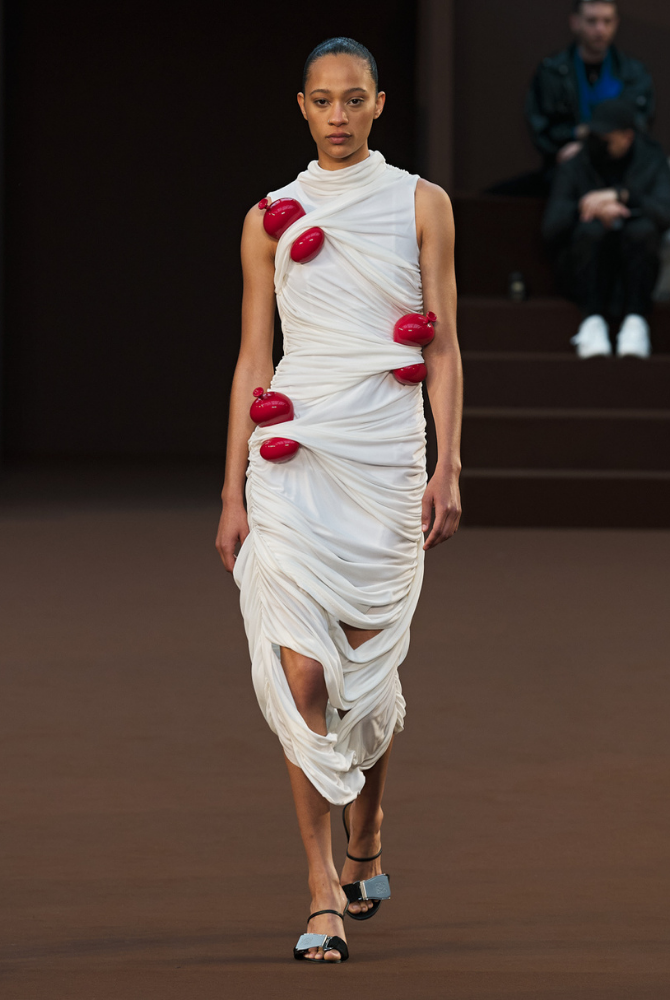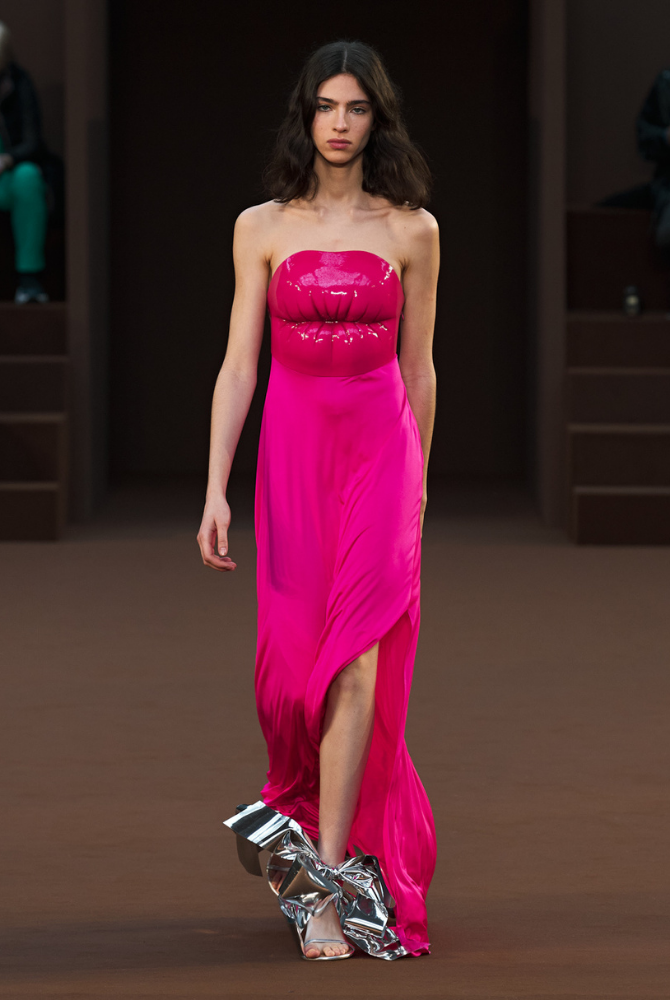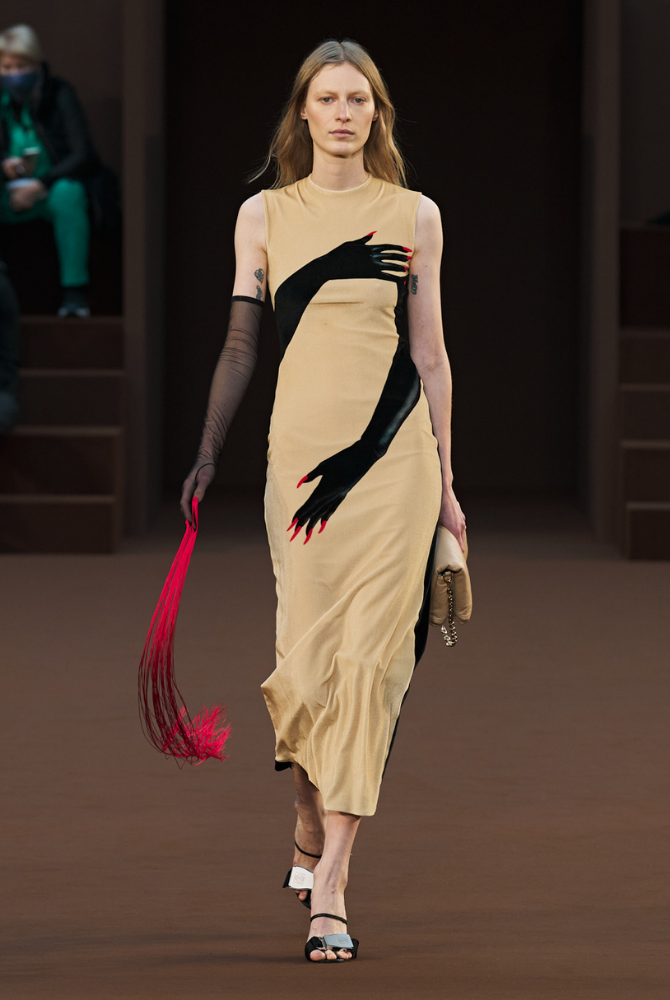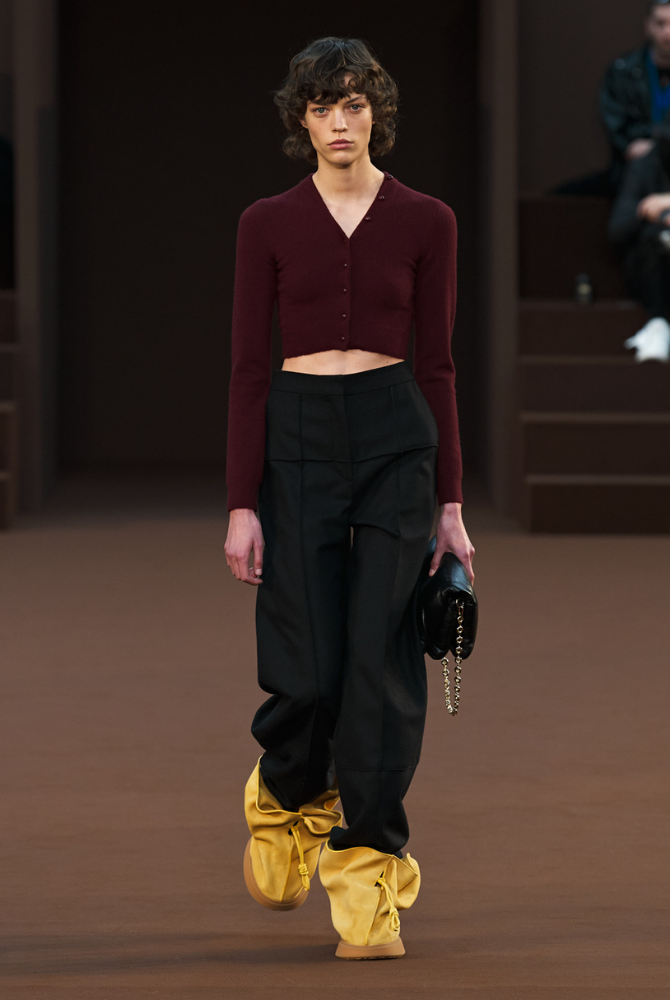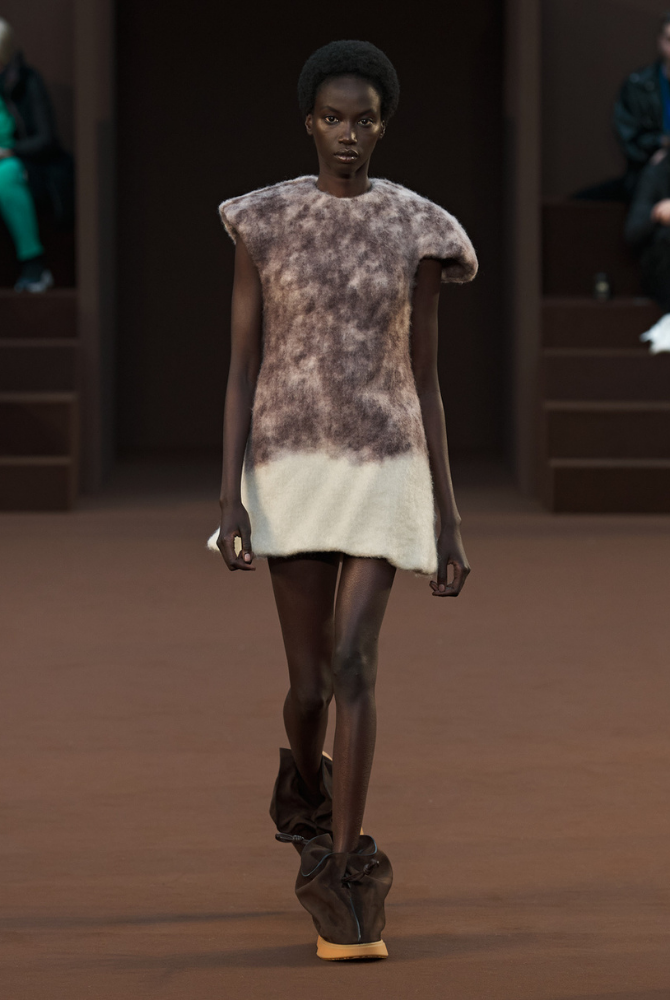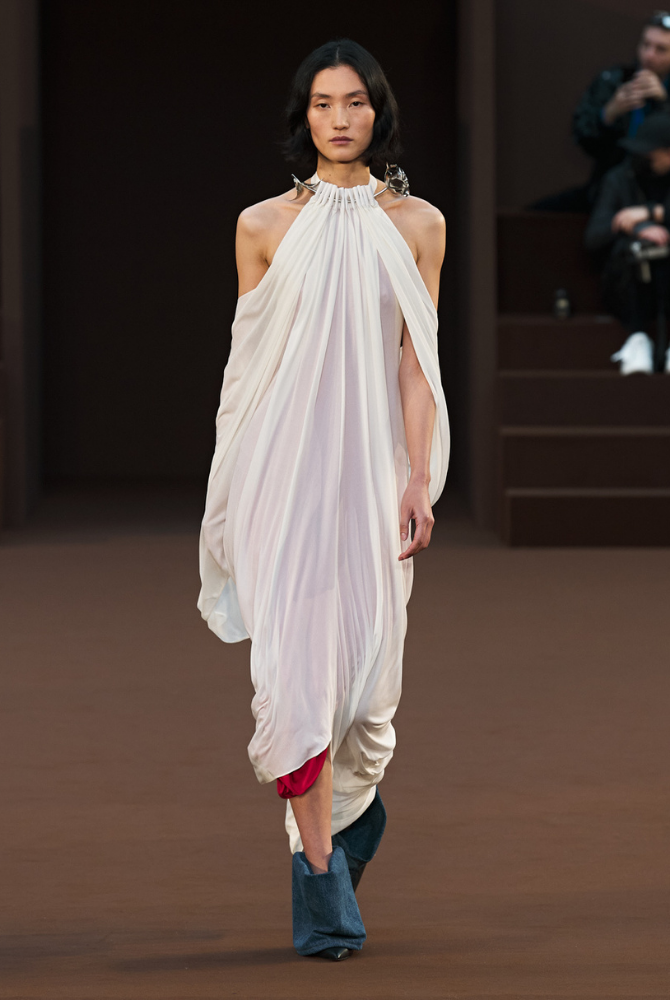 Also read: The fashion industry come together to save Ukraine.