When you think of the Fendi vocabulary, you're instantly met with its long-standing reputation of fur, fashion and family legacies. Now, Silvia Venturini Fendi, the third-generation matriarch of the Fendi family, sits at the helm alongside Kim Jones as they co-create collections that are adored by its loyal clientele and millennial following. And for Fall/Winter '22 collection, the inspiration explored the family history and enduring vision of Karl Lagerfeld, resulting in its approach to the Fendi woman. And who better than Delfina Delettrez, the daughter of Silvia Venturini Fendi, to embody the spirit of the Fendi woman.
The idea of the collection was born in Rome, where Jones saw Delfina wearing a blouse taken from her mother's closet. The print was from Fendi's Karl Lagerfeld era, a part of the 1986 collection. In the spirit of recontextualization, Jones reimagined the print and tailoring – specifically in the tailoring of Spring/Summer 1986 and the airiness of Fall/Winter 2000 – for the brand's recent collection, putting his own modern perspective and exploration of sartorial strength and softness.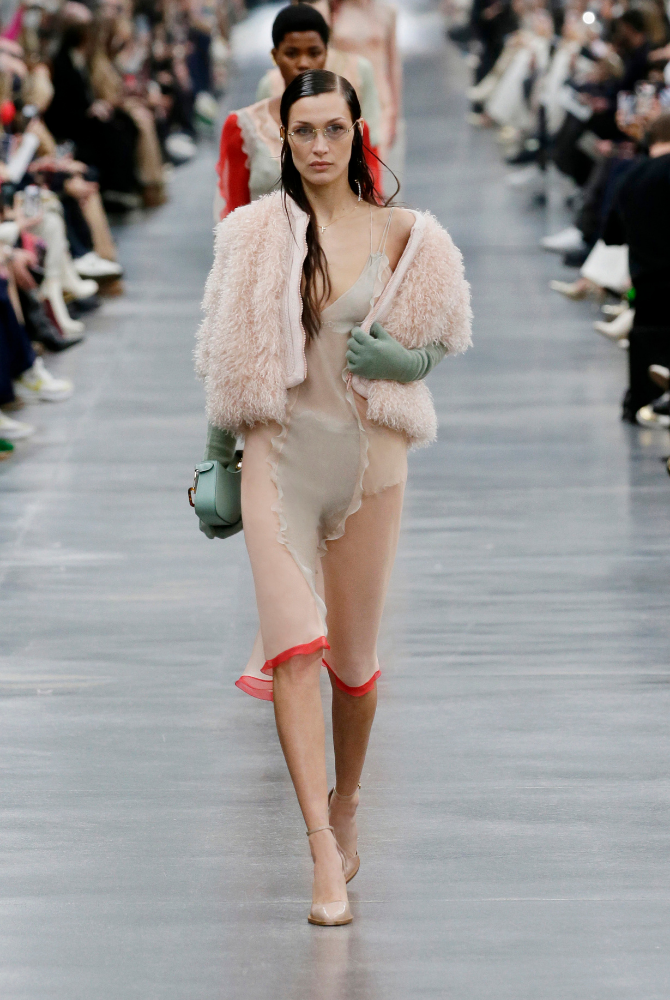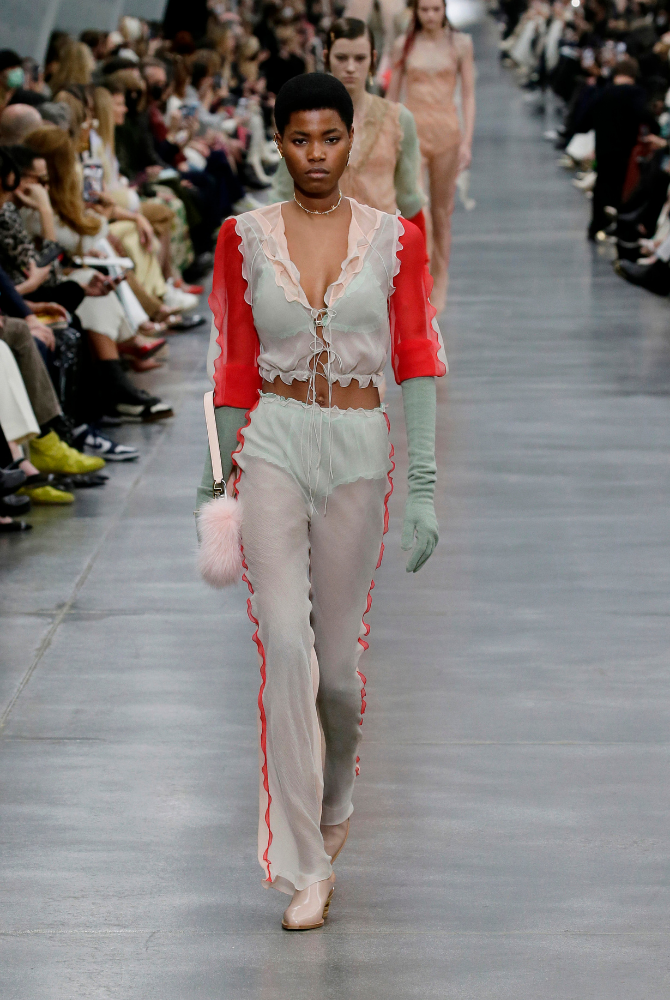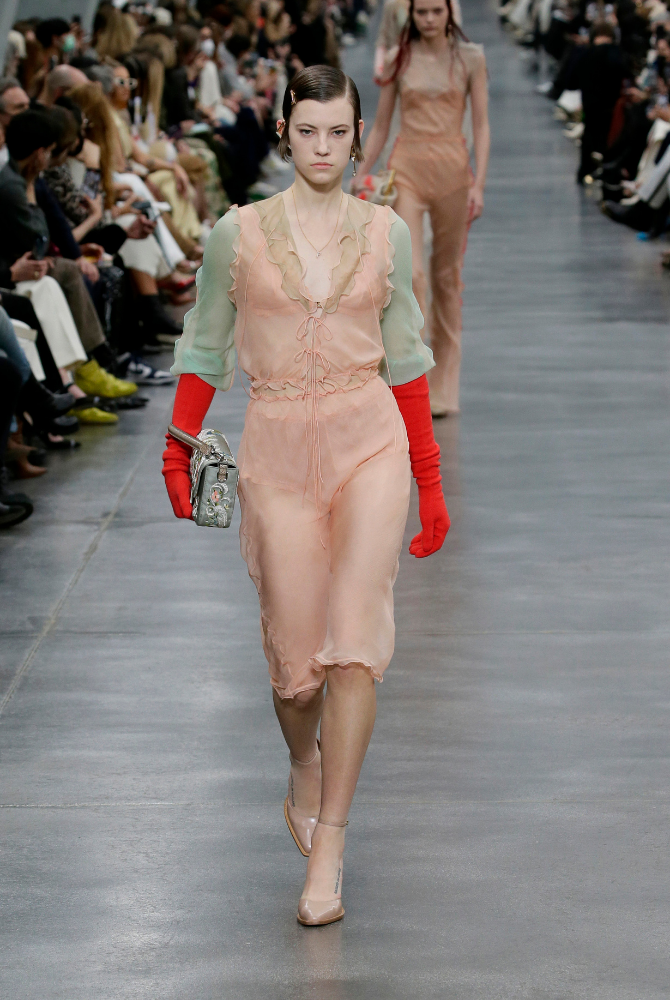 As Jones has time and time again showcased his exquisite tailoring expertise at Dior Men's, he took his imaginative tailoring skills to the Fendi runway (his first live show for Fendi) where tweed jackets were lean and elongated or cropped and structured; blousy proportions from the '86 show were freshly revived and layered over flutter-edged underpinnings, and engineered lace blended with shimmering jacquards.
On the accessories front, some of Fendi's iconic pieces of arm candy received tweaks and transformations for the season such as the Peekaboo turning into a graphic artwork; Baguette tapestry-woven into a rainbow; Fendi's First bag embodying a bold attitude, and Fendi's First heel receiving a '70s spin.
The show wasn't only a celebration of the Fendi archives and women, but also of female confidence. "My Fendi is multi-generational. It's for all different kinds of women – anyone who wants to feel good about themselves," explains the designer. "Our woman has let loose a bit – she's going out, dressing up. We've all been locked away for so long that I think that's what we all need right now."