ICYMI – Emily is back in Paris. Following a whirlwind first season that included baguettes, boys and bold looks, the Savoir marketing exec is back for more escapades around France, with even more boy trouble, questionable decisions and a clash of wardrobe choices.
Whilst a few might describe Emily Cooper's style as très chic courtesy of her colourful ensembles, fingerless gloves (there was plenty), neon jackets and oversized sunglasses, we must say that the new season does come with an elevated take on her character's bubbly personality. Sure, there were some cartoonish looks that just didn't work – rainbow striped polo knit anyone? – but the new season has continued to send fashion demand soaring days after its debut on December 22.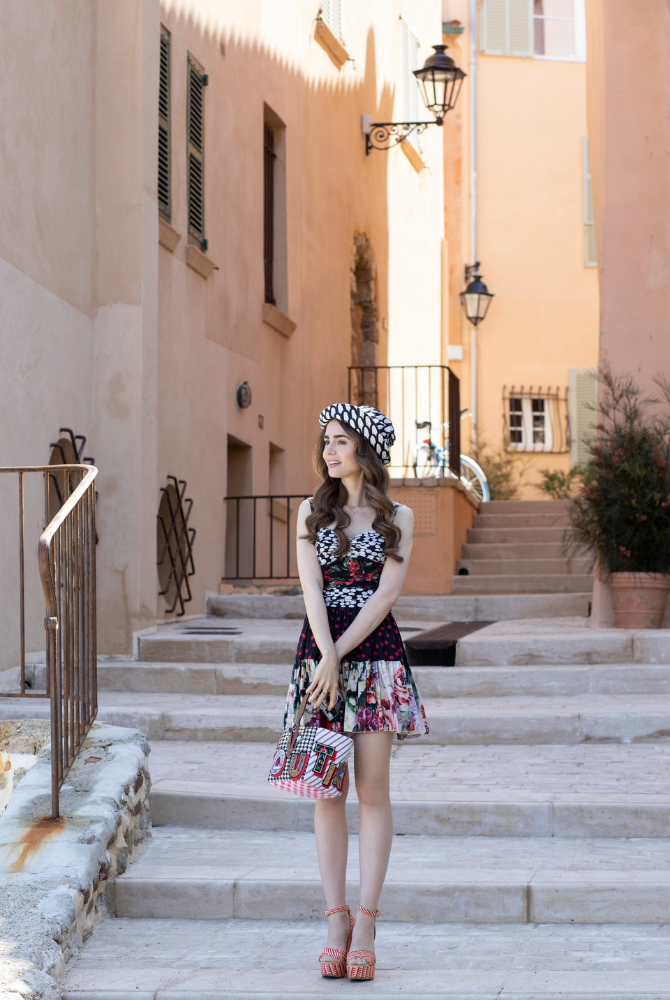 Behind the show's wardrobe is Marilyn Fitoussi, a costume designer who worked alongside wardrobe consultant Patricia Field of Sex and The City fame with show creator and producer Darren Star. You can imagine the triple threat of confidence going into the costume department.
As French rules of fashion don't apply to Emily, her unique sense of style has led the interest to search for specific looks and pieces just hours following its release.
For example, the protagonist's all-over heart-printed Anouki dress (dubbed the Sophia Off-Shoulder Idi Dress) that she wore to the Chopard event in episode five, resulted in a staggering 733% increase in searches for 'Heart Prints', according to lovethesales – a global fashion marketplace that tracks demand and sales data from over 10 million global shoppers across 16,000 brands and retailers.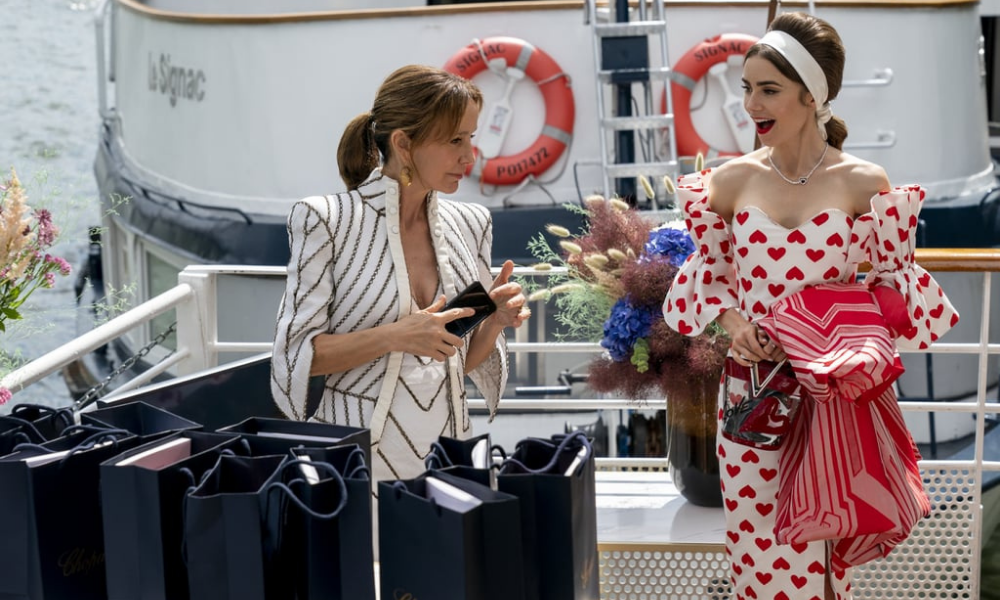 In the hours following the release of Emily in Paris Season Two, there was also a surge in searches for 'French fashion' (+426% to be exact). You can thank Sylvie and Camille's impeccable French girl je ne sais quoi for that.
Whilst we've seen several bows, berets and bucket bags throughout the season, searches for 'Tod's Bags' increased by 200% as the brand's T Timeless Crossbody Bag in green was spotted in the very first episode of season two (pictured below).
There was also an immense increase in searches for 'Pink Boots', 'Baby Doll Dresses', 'Prada Purses', 'Berets', 'Bucket Hats' and 'Plunge Dresses' in the hours following the release.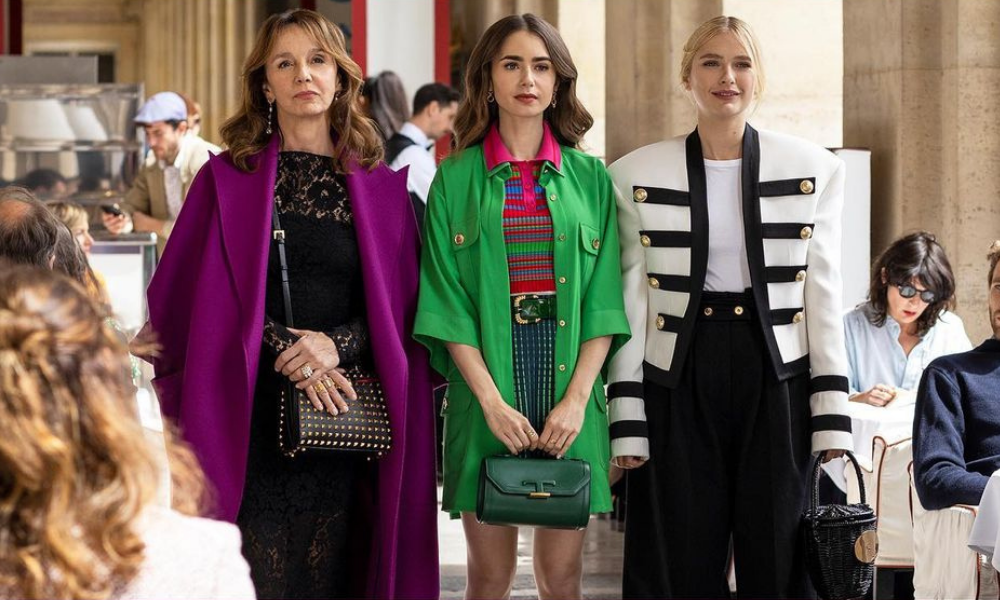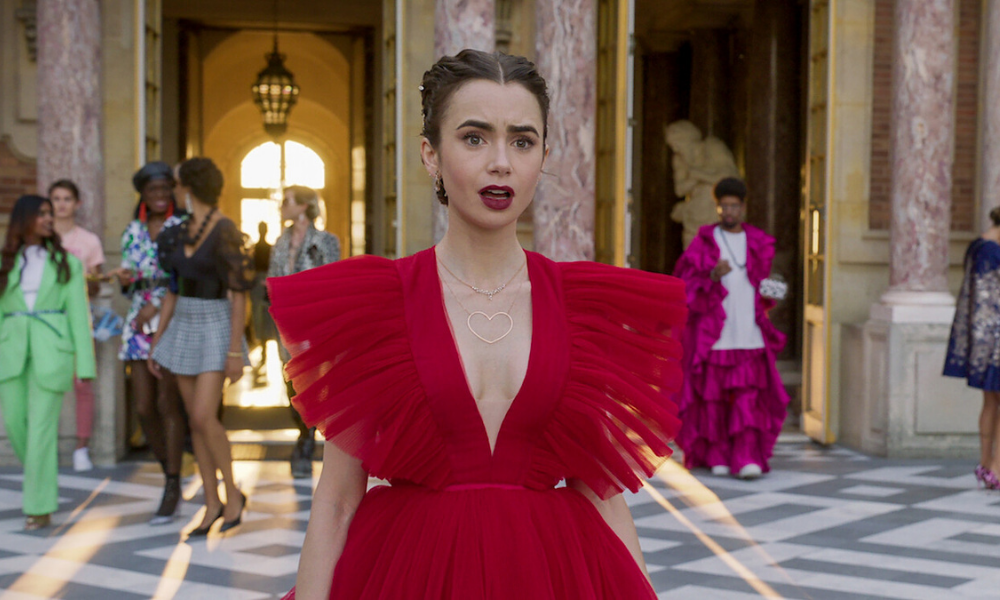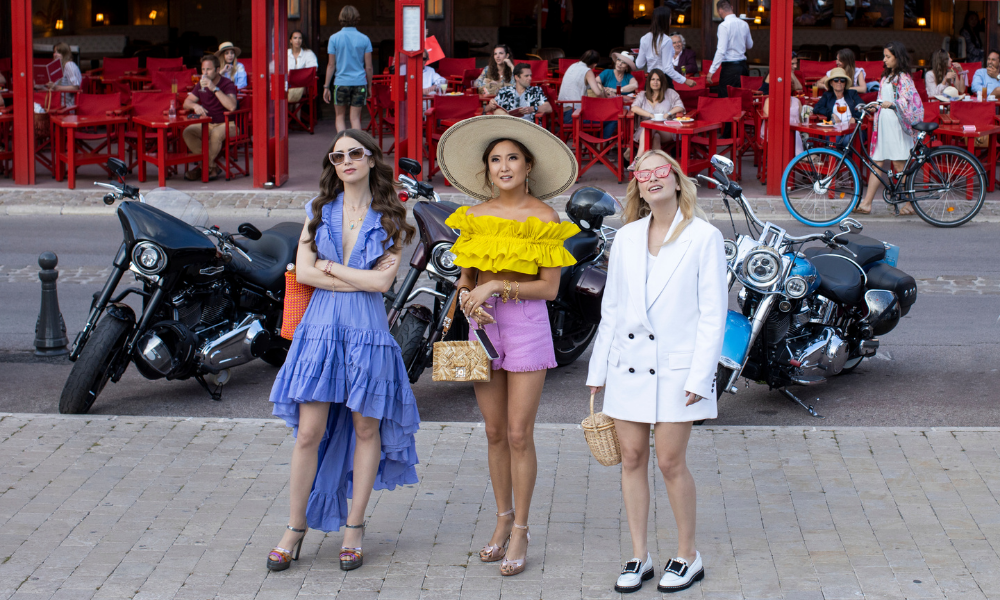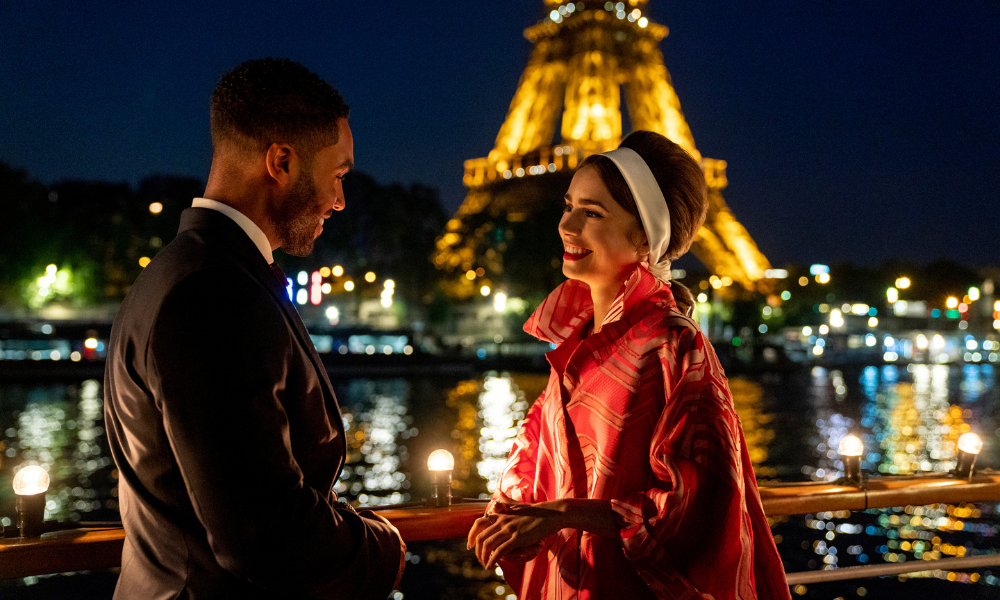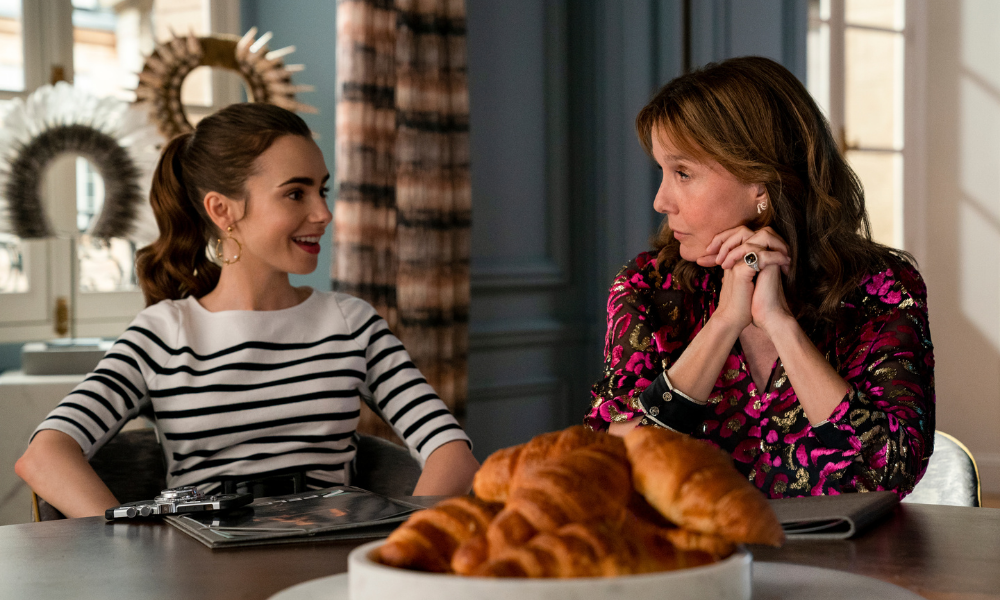 As viewers were left hanging by the end of the final episode, we'll just have to wait and see what's in store for Emily and her closet next.