We're betting that 2022 is going to be a big year for sustainability. We know, we've heard it all before. But the word gets thrown around a lot – so much so that it has almost lost its credibility. With plenty of confusion on the actual definition of sustainability, to put it simply, it's meeting our own needs without having to compromise the ability of future generations – whether in fashion, beauty, social justice, environmentalism and more.
Conversations surrounding 'sustainable development' have improved in recent years and whilst the importance of the concept is relatively new, it has been rooted in rich histories. Whether large or small, adopting these sustainable practices have significant impacts in the long run – and we've all been guilty of thinking, 'how do our actions affect climate change when others aren't taking it seriously?'.
When it comes to climate change and being kinder to our planet, we can't just focus on individual choices. And that's why we're here to give people better options – starting with Veganuary.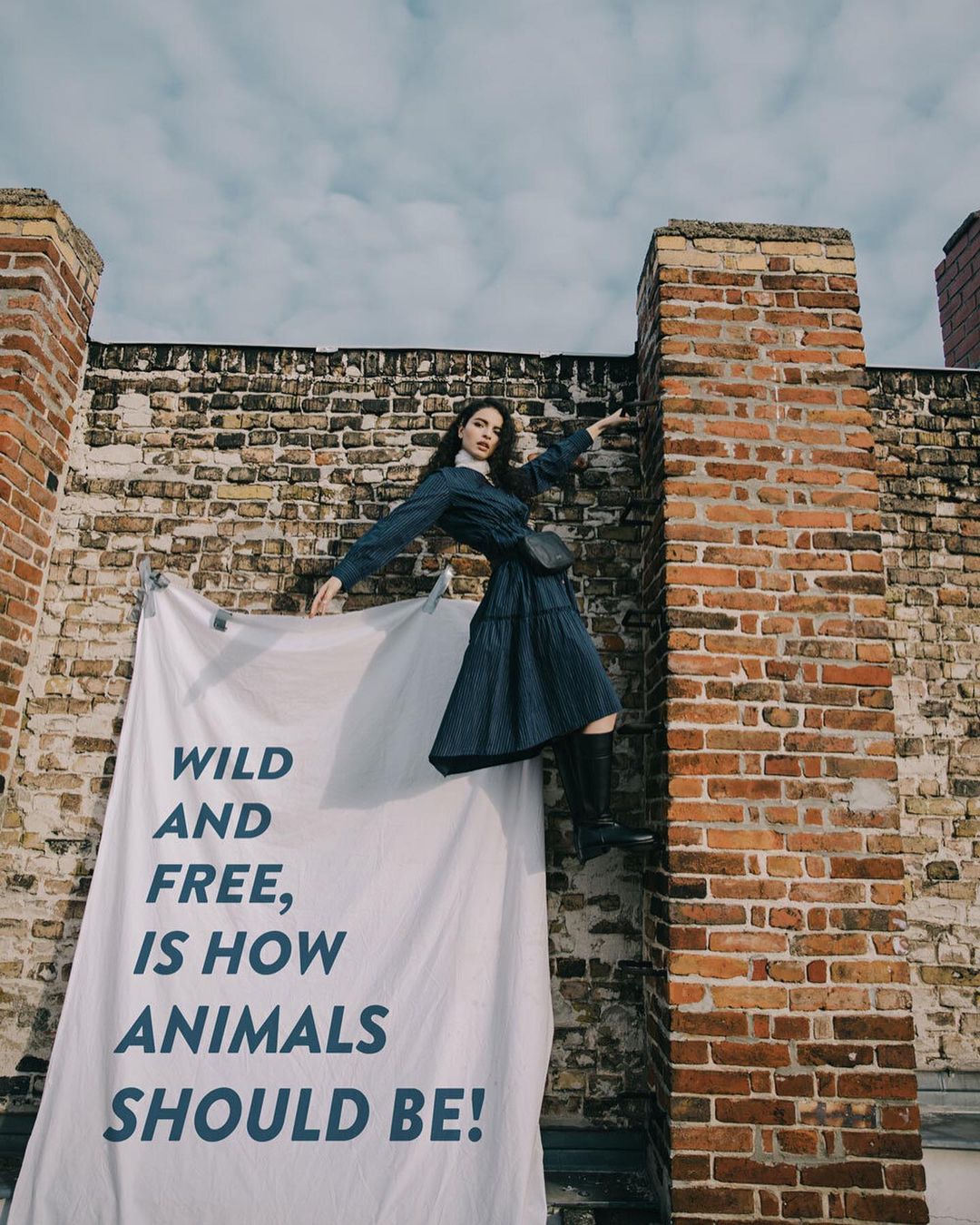 As we enter a new year filled with temporary goals and resolutions, why not start the year with testing out 'Veganuary' – a challenge to go vegan for the whole month of January. Whilst the focus of the challenge is popularly food, there are plenty of other ways to embrace the concept, particularly when it comes to our wardrobes.
With an increase of interest when it comes to both ethical and sustainable fashion options, vegan luxury has become a benchmark for both. Below, we list a few tips to help you boost your 'Veganuary' by transitioning your wardrobe into an eco-friendly one…
1. Find vegan-friendly alternatives
First and foremost, finding new alternatives may be the easiest way to make the transition and it's surprising how many innovative materials are actually out there – not only cruelty-free but sustainably made using waste products. You've probably already come across some brands that have introduced this concept in their collections such as Pangaia (which demonstrated that goose or duck feathers in puffer jackets can be replaced with down made from flowers), Stella McCartney (the sustainability queen developed KOBA fur-free fur made from a mix of recycled polyester and plant products), or cult brand Nanushka (using post-consumer and recycled polyester for its luxe vegan leather).
Though, you may need to dig a little deeper and learn about the science of textiles (it's fun, we promise!).
2. Learn how to identify vegan products
To put it simply, you may have to eliminate the pieces in your wardrobes that include silk, leather, wool, cashmere, feathers or fur. To truly embrace 'Veganuary', you'll have to get your hands on pieces that do not feature any kind of animal by-product, even in the slightest detailing and trimmings (such as inner linings, back pockets, etc). To help you identify that the products you're buying really are animal-free, just keep an eye out for the PETA-approved vegan logo.
3. Purchase from vegan and sustainable brands
Whilst it's great to own a wardrobe full of Stella McCartney (who wouldn't want that?), embracing vegan fashion gives you a chance to explore smaller independent and innovative brands. Whether it's using social media to hunt for new labels or supporting brands that are trying to make a change, this is the best way to boost your veganuary credentials. Some names to help you get going are Mara Hoffman, Cossac, Maggie Marilyn and Reformation.
4. Remember why you're doing this
Whilst the process may seem quite daunting and challenging, just remember that fast fashion isn't timeless. Slow fashion and sustainable materials are better for our planet and better for the people. Quality over quantity.
5. Have fun
Most importantly, just like any new creative endeavour, it should be a fun process. Luckily for us, there are plenty of vegan accessory options too to dress up (or down) your vegan looks. For your next arm candy pieces, check out JW Pei, Poppy Lissiman and Ashoka Paris, and for shoes, there's no wrong-doing with the Meghan Markle-approved brand Veja, YATAY, Piferi, Good Guys Don't Wear Leather and Mireia Playà.
Mark our words: Ethical, eco-conscious fashion is the wave of the future.
[data-stk-css="stk0emt3″]:not(#stk):not(#stk):not(style){background-color: rgba(120, 185, 84, 1)}[data-stk-css="stk8rfUZ"]:not(#stk):not(#stk):not(style){background-color: rgba(120, 185, 84, 1)}[data-stk-css="stkh_W4B"]:not(#stk):not(#stk):not(style){background-color: rgba(120, 185, 84, 1)}[data-stk-css="stkCNK0Z"]:not(#stk):not(#stk):not(style){background-color: rgba(120, 185, 84, 1)}[data-stk-css="stkBI4aM"]:not(#stk):not(#stk):not(style){background-color: rgba(120, 185, 84, 1)}