There's no doubt that we've come to know Demna Gvasalia's signature codes at Balenciaga – oversized silhouettes and a generous dash of streetwear flair. Yet somehow, the Georgian fashion designer still manages to keep each collection fresh, fluid and fashion's most-wanted pieces.

For Winter '21 (which is a pre-collection), he debuted his latest collection for Balenciaga offering the same street-oriented and easy-to-wear fits however, this season came with a completely different twist.

Making up a complete wardrobe, the Winter '21 collection consists of casual and formalwear – of which 90.6% of its plain and printed fabrics are certified sustainable – impeccable tailoring (now, intentionally increased and large fitting), and outerwear.

And whilst Balenciaga is highly recognised for its outwear, this season's take on the category is seen through nineties tracksuits, padded coats and parkas to fleece jackets. The tracksuits, in particular, are reimagined in fleece, fused with knit pullovers, and transformed into hoodies and long cinched coats.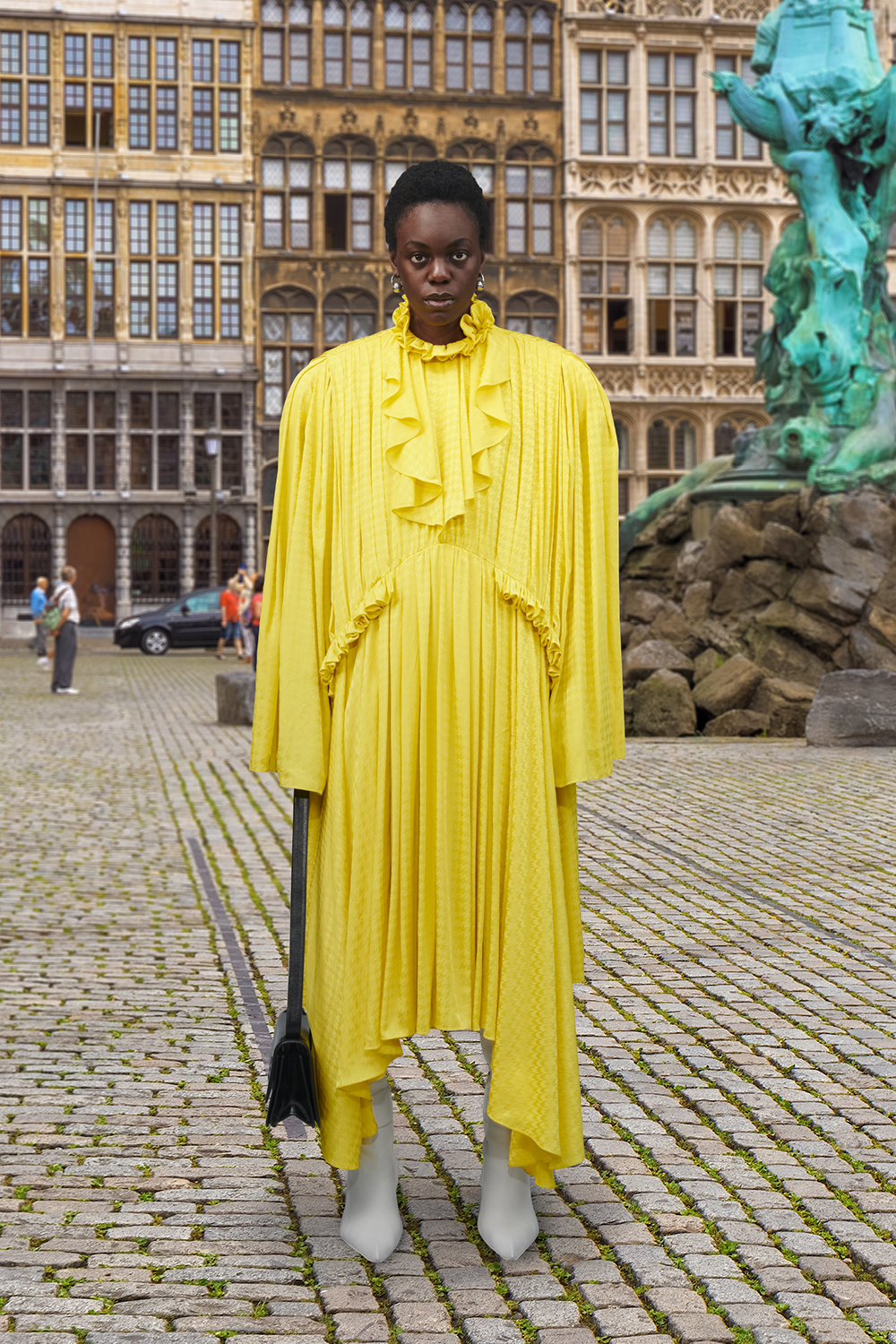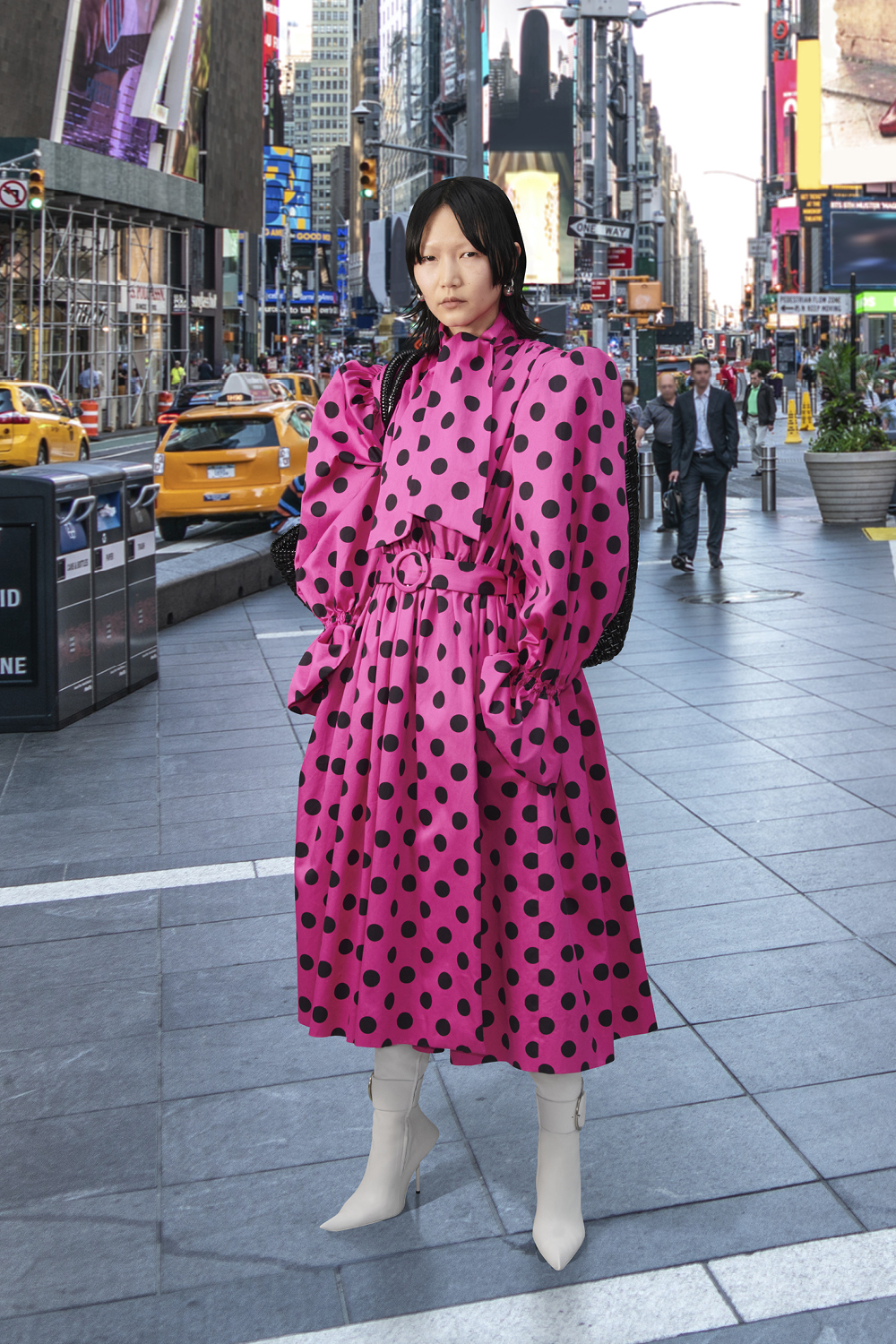 The collection is also made up of fluid dresses that are disproportionally stretched in width, creating slouchy and comfortable one-size-fits-all garments (as pictured above), and we're loving this new take on comfort.

On the accessories front, Gvasalia certainly did not disappoint. The Balenciaga Toe heels (remember those?) are now reimagined in soft leather. New bags spotted include the Pre-Collection are Le Cagole, Gossip, Tote 2.0, Bistro Basket, and Maxi Clutch.

To present the collection, Balenciaga launched a lookbook photographed by Patrick Welde. Each look is set against an iconic tourist attraction that is added in post-production. The images express nostalgia for travel (something we can all agree we're longing for) after more than a year of coronavirus restrictions — and hope that the skies will open up soon.

Now, discover the 58 looks that make Balenciaga's vision for next season. (We're obsessed!)…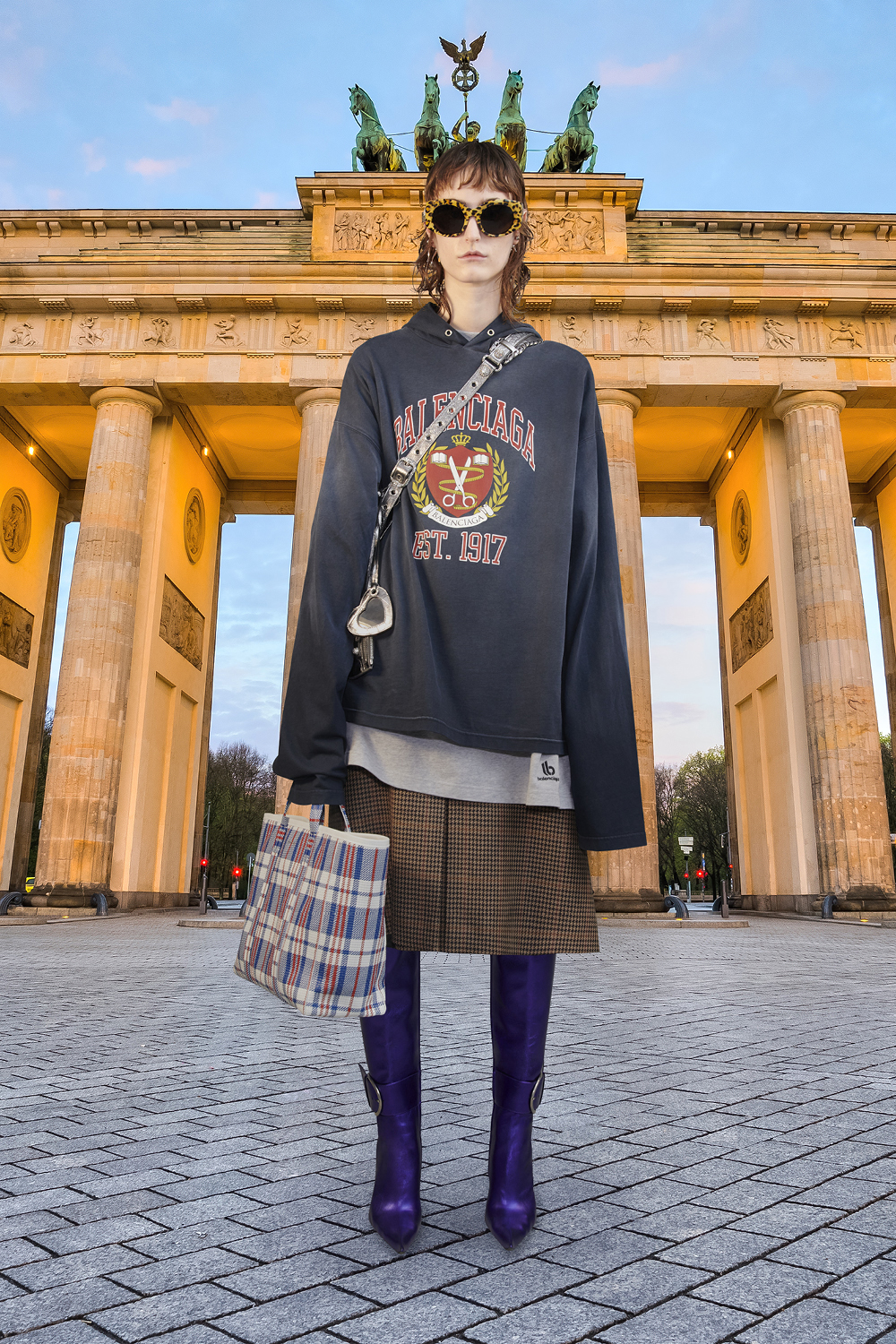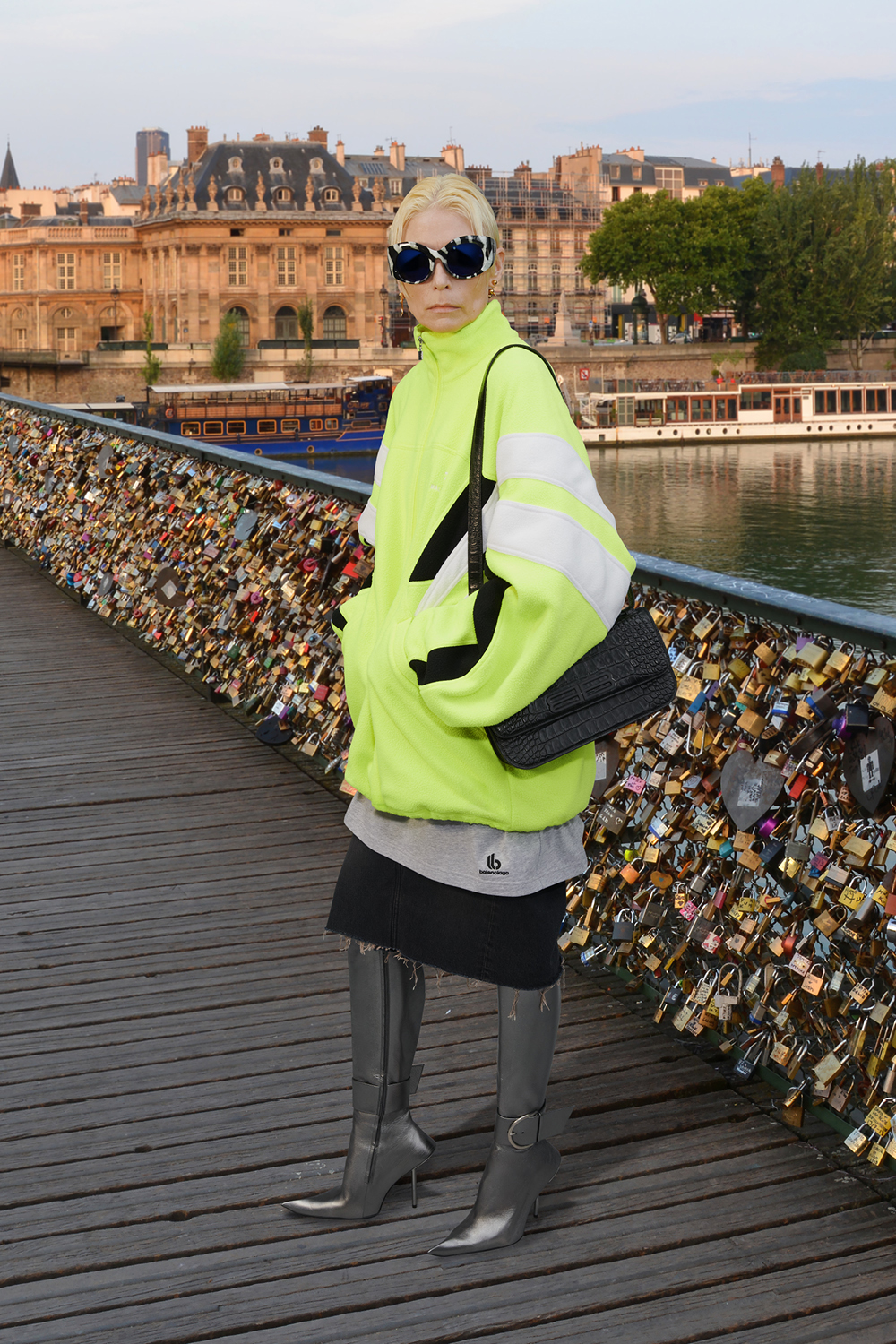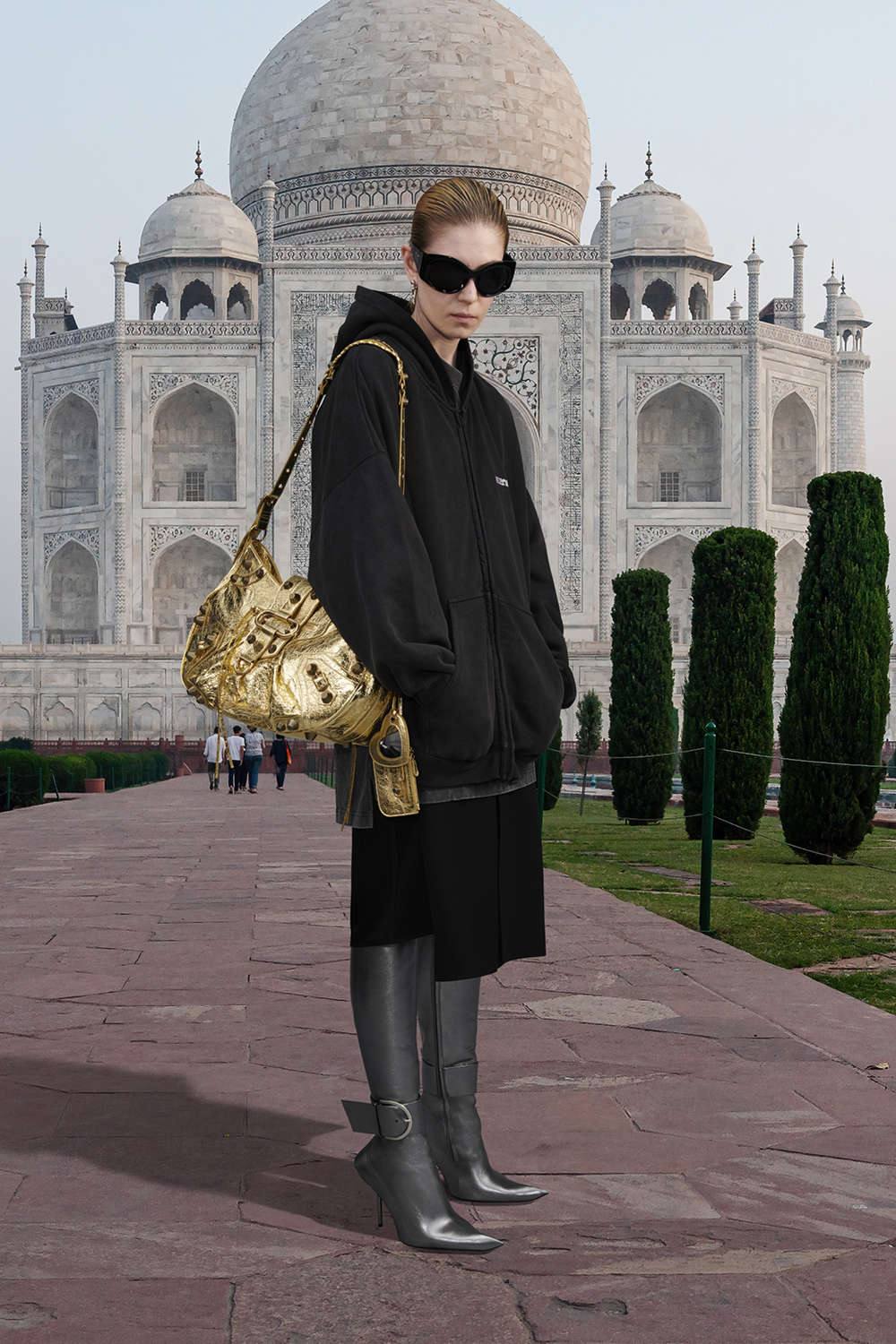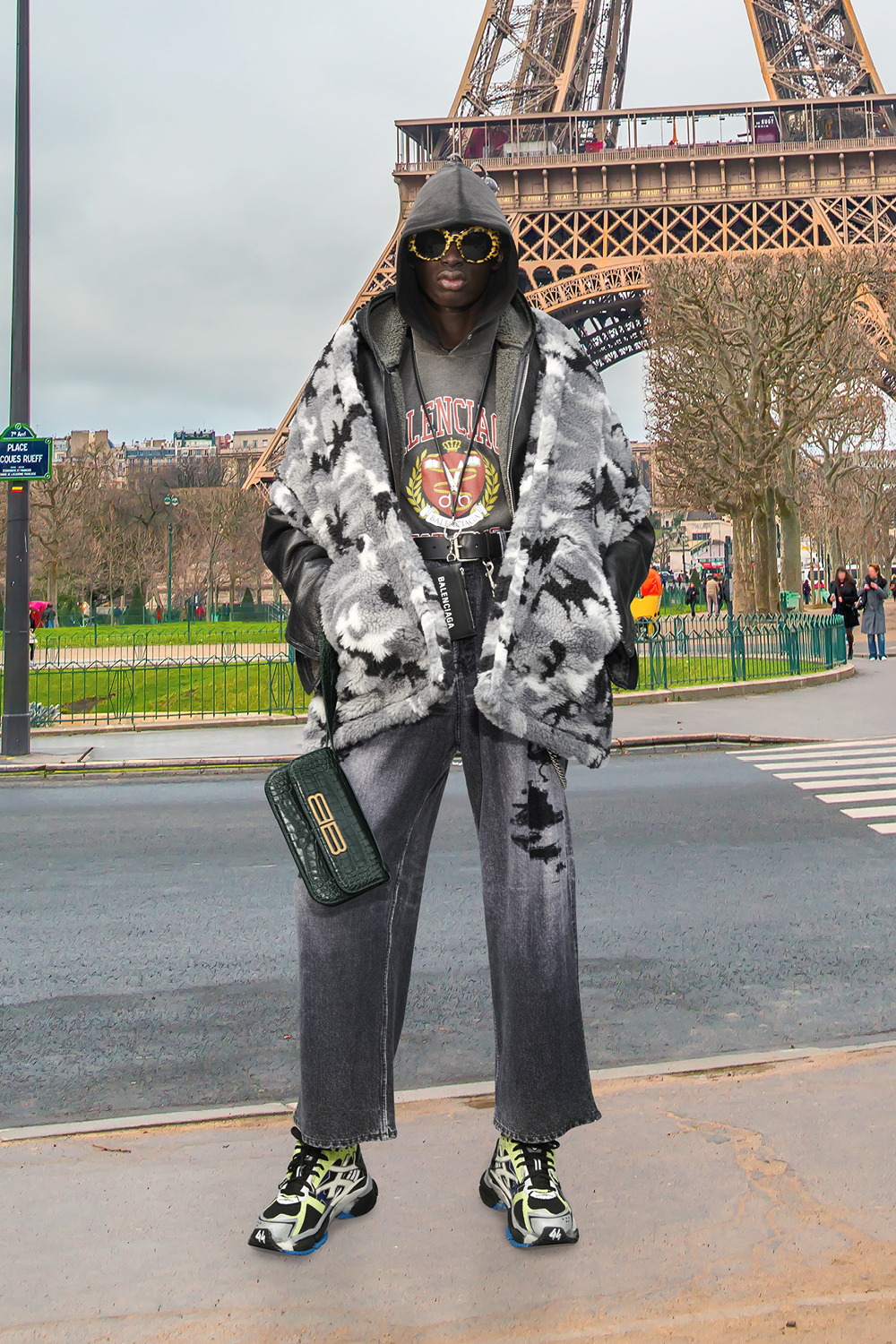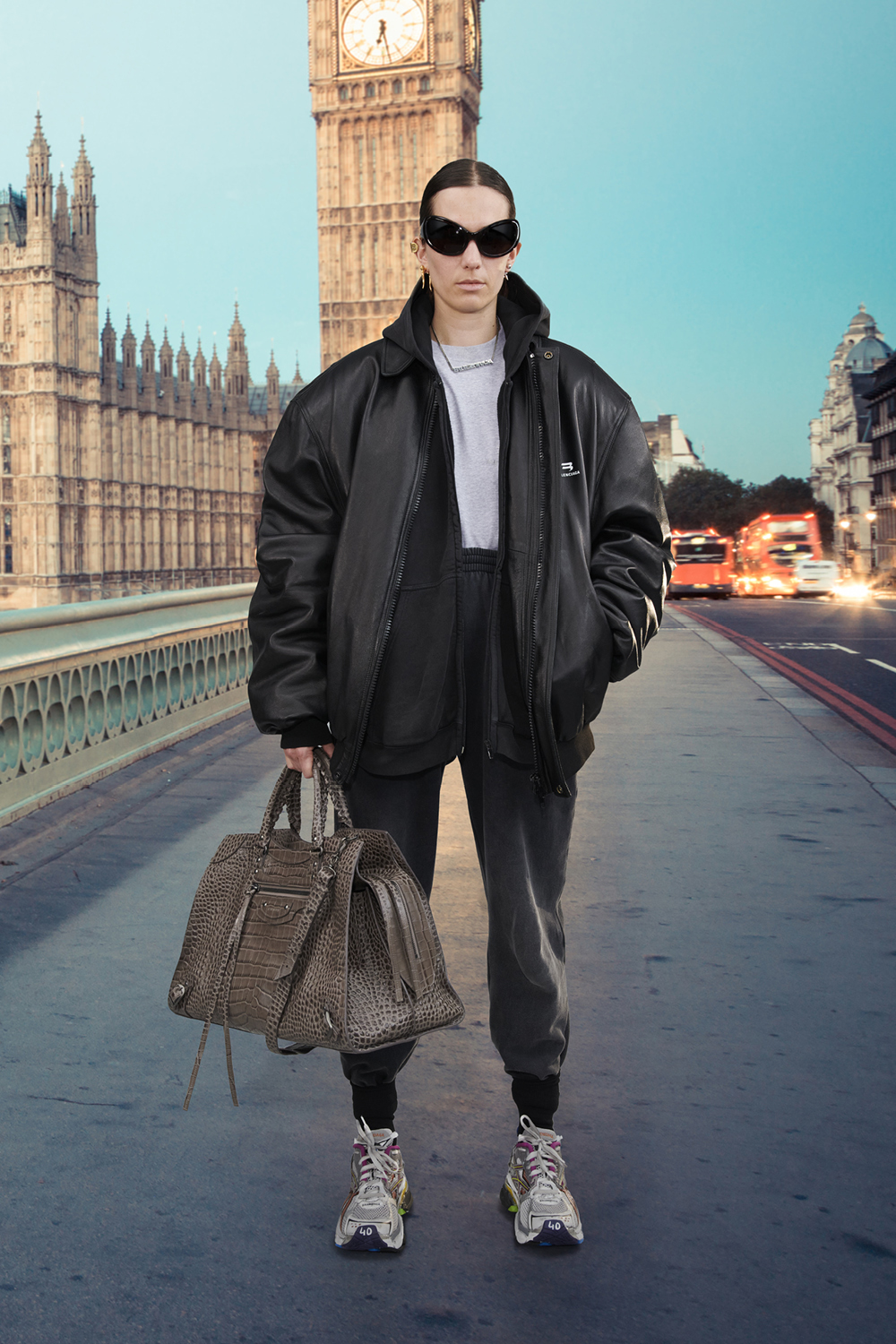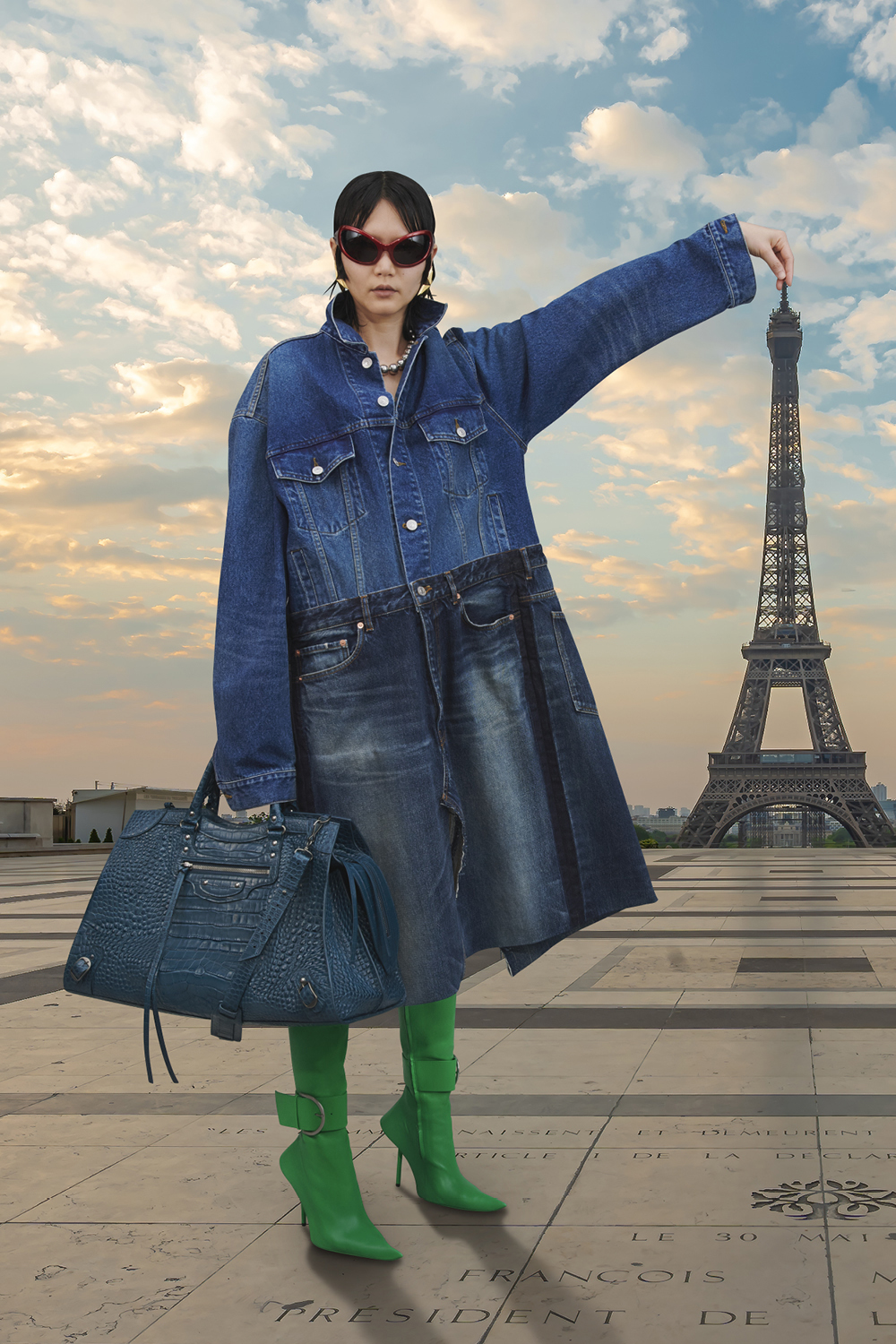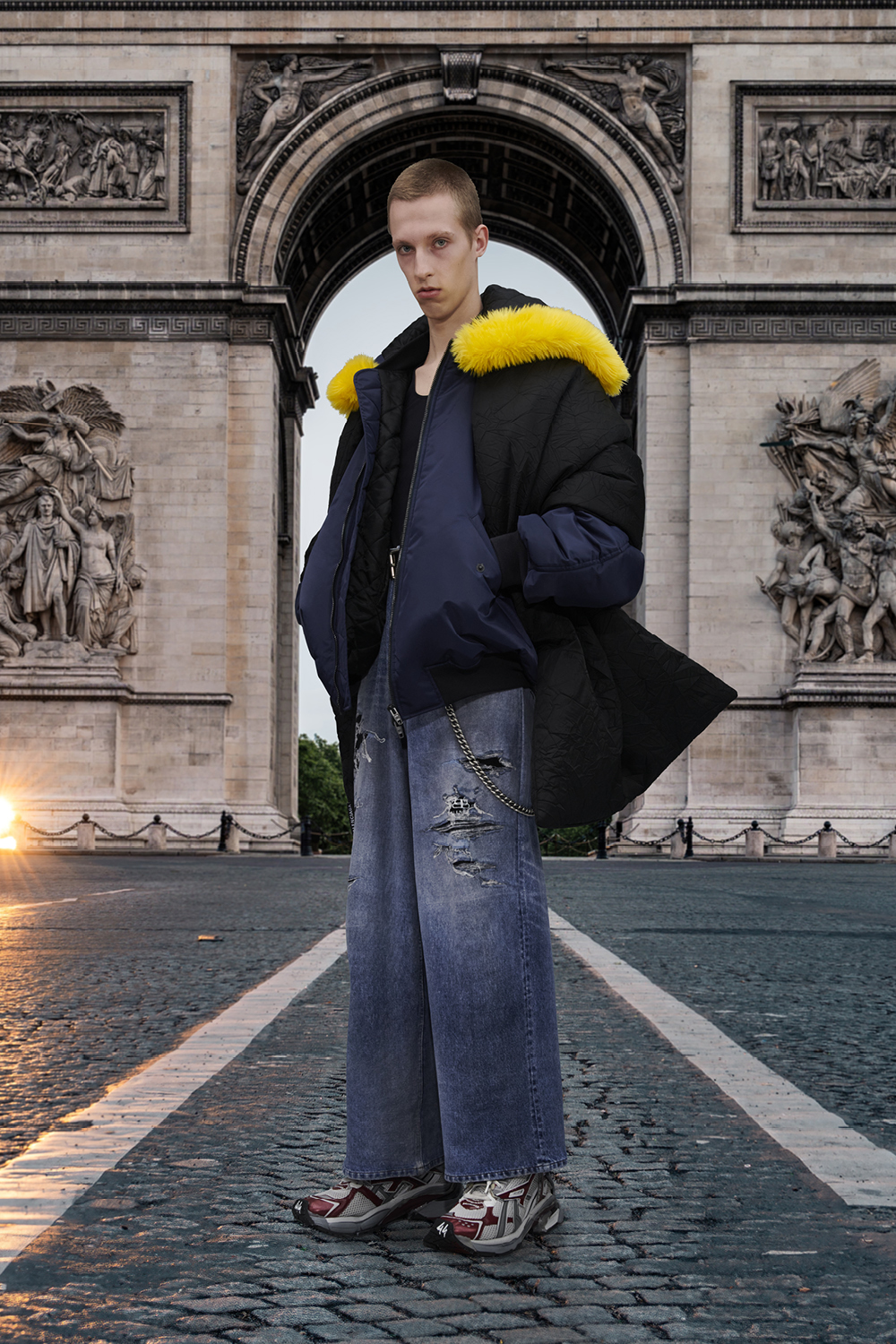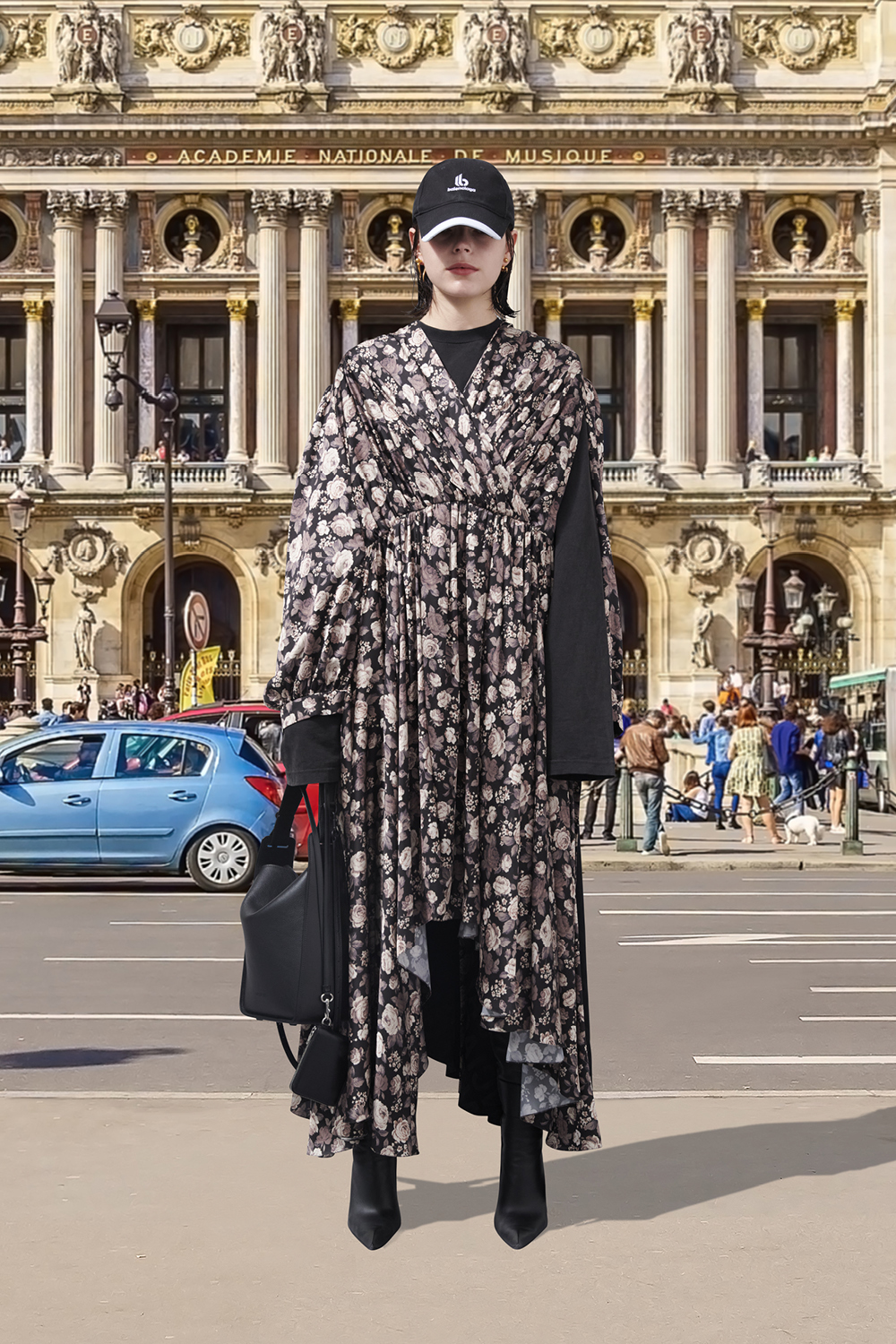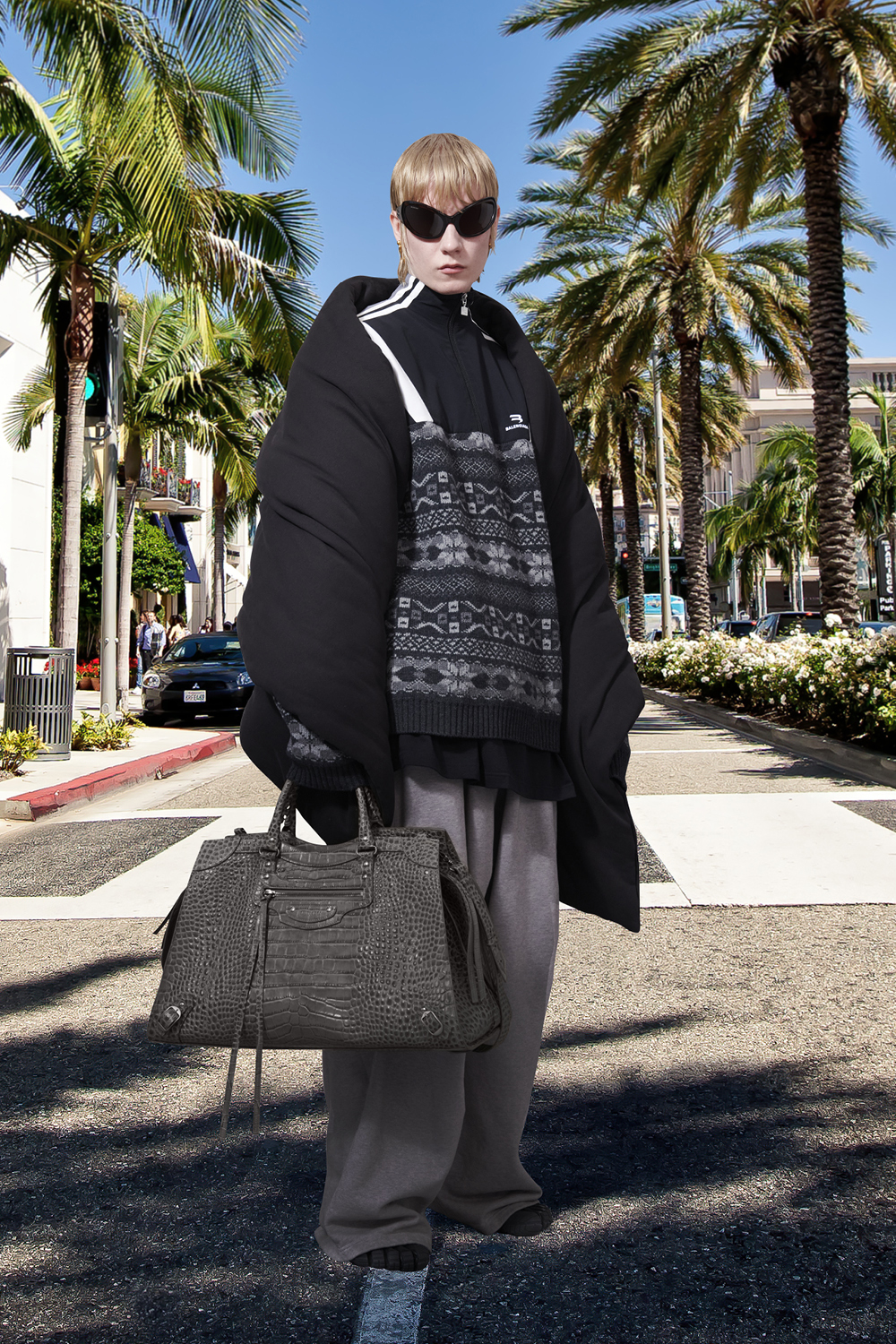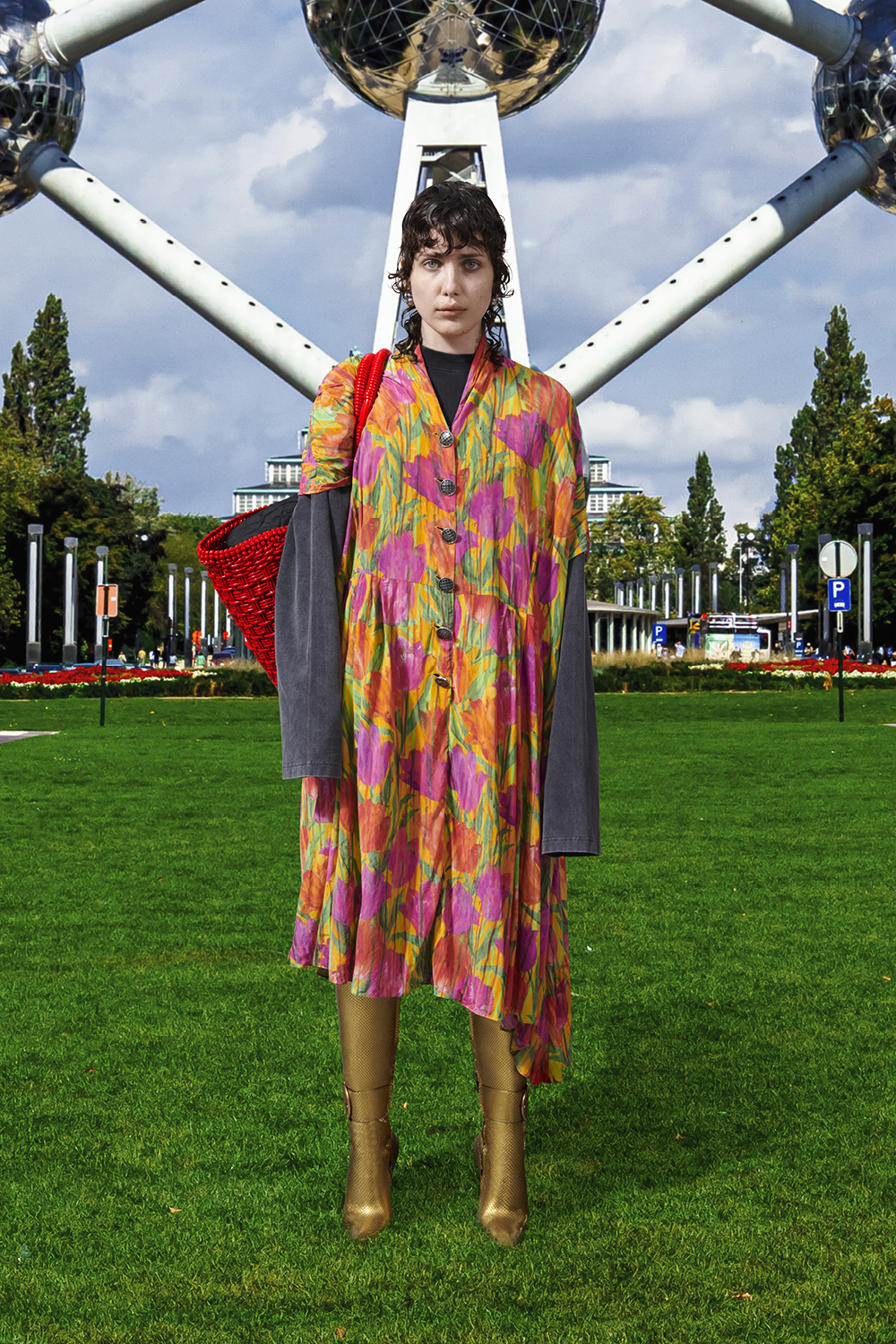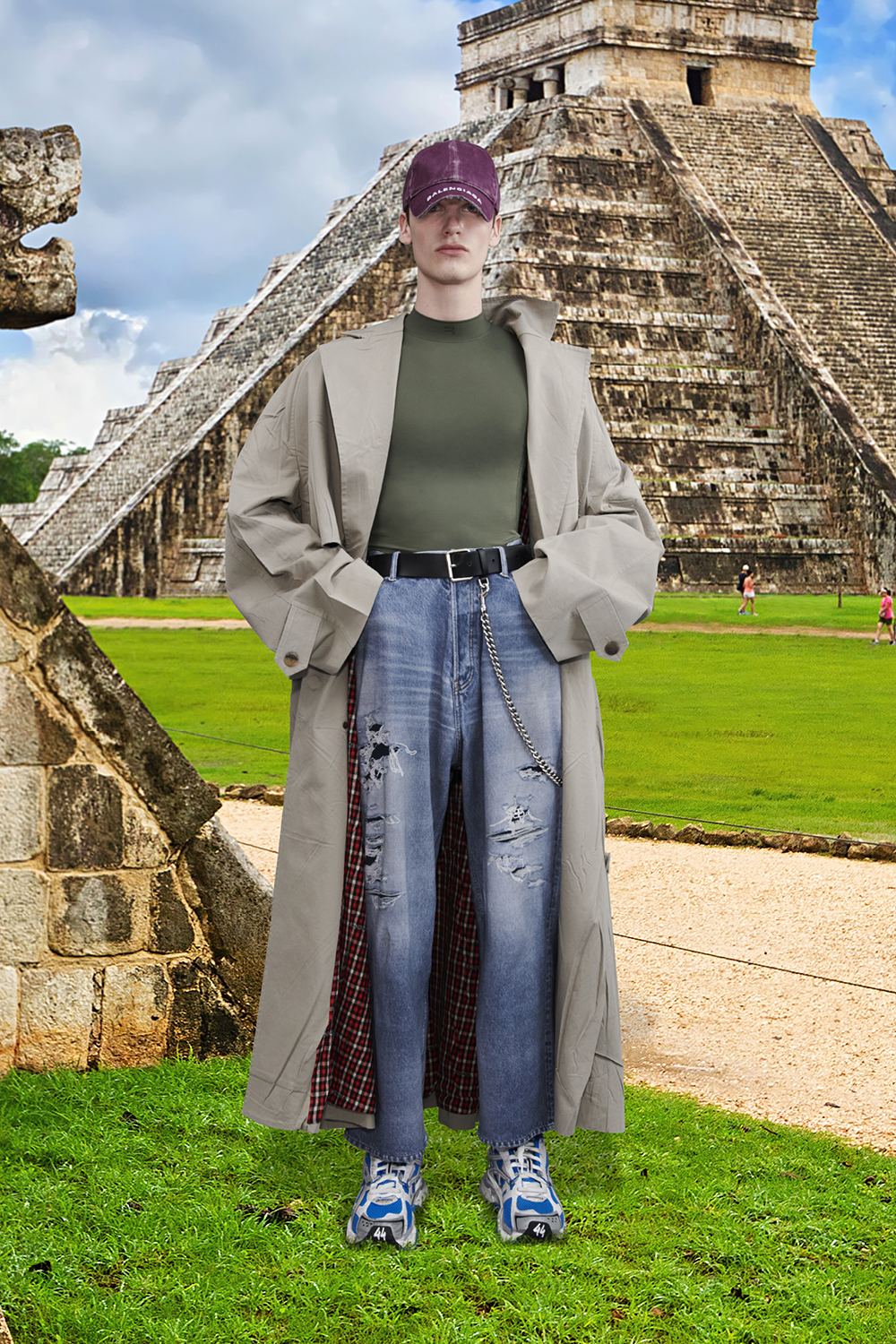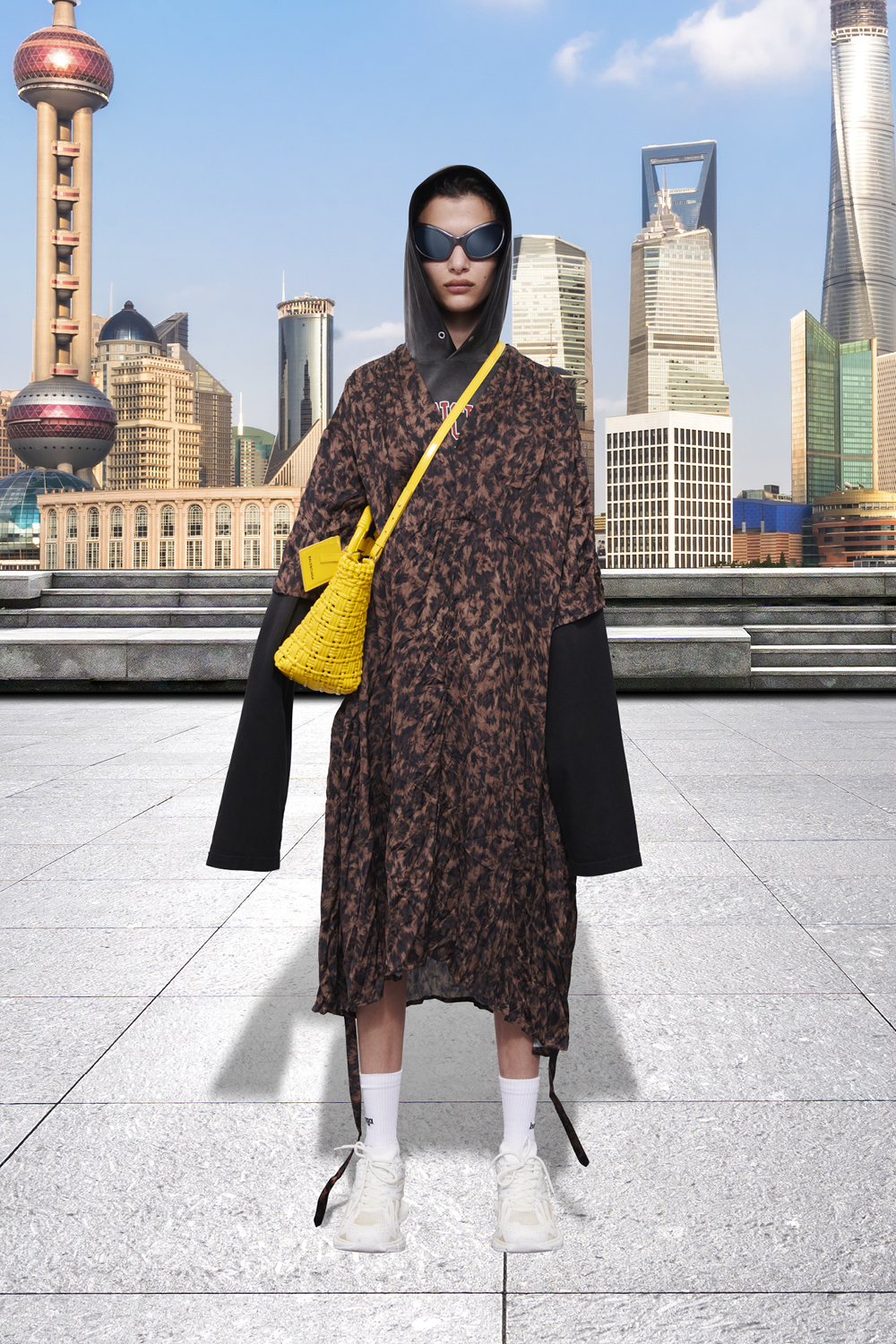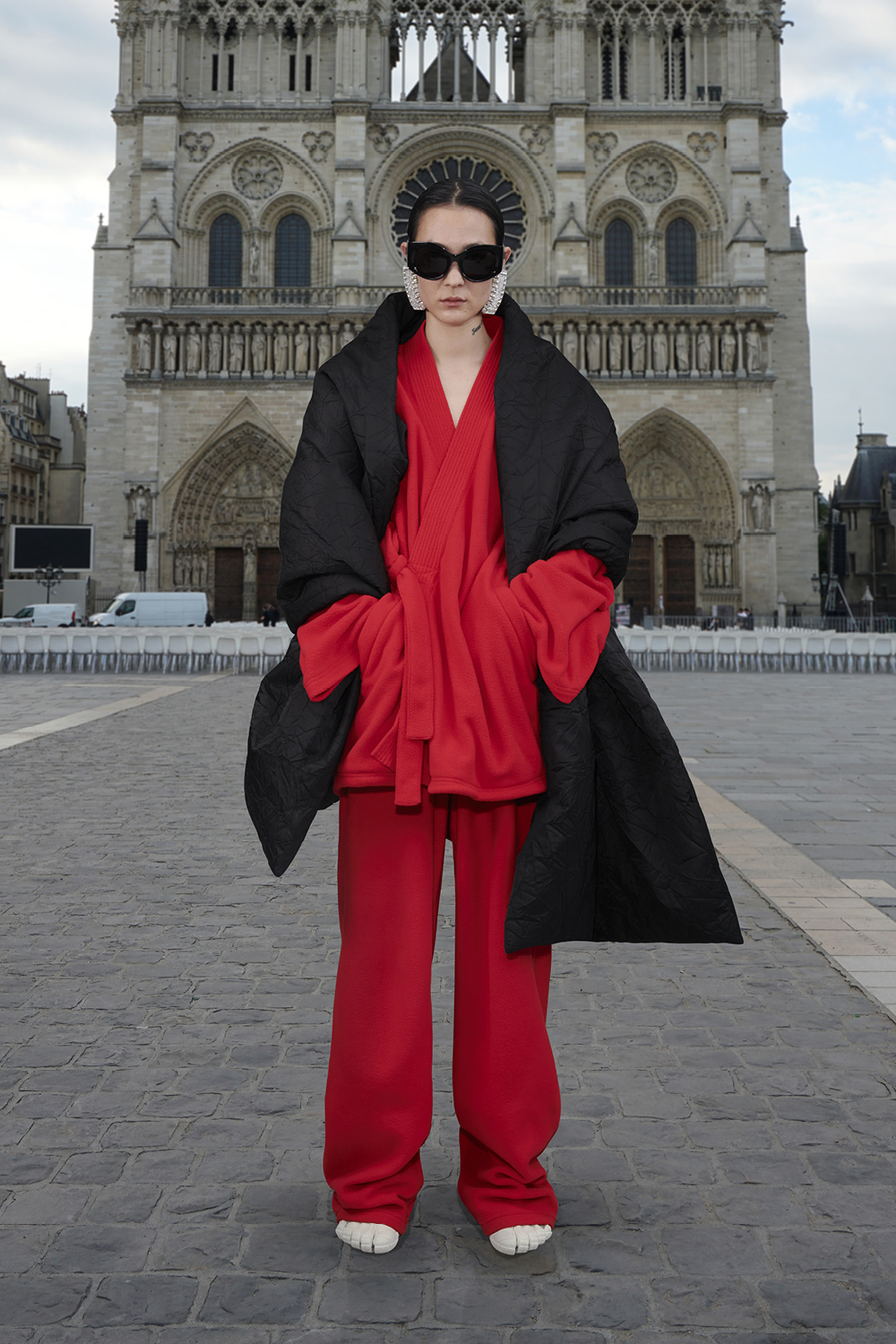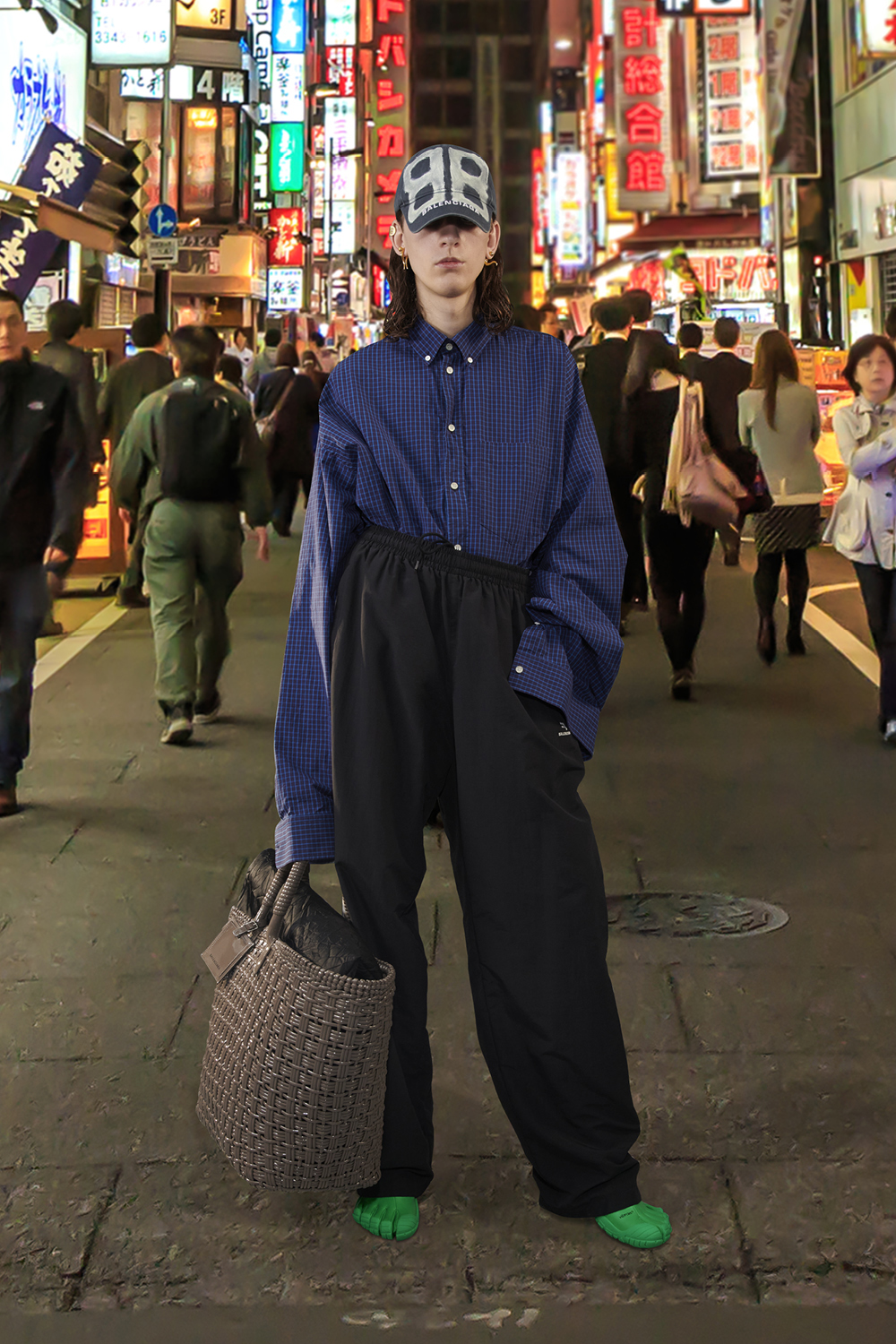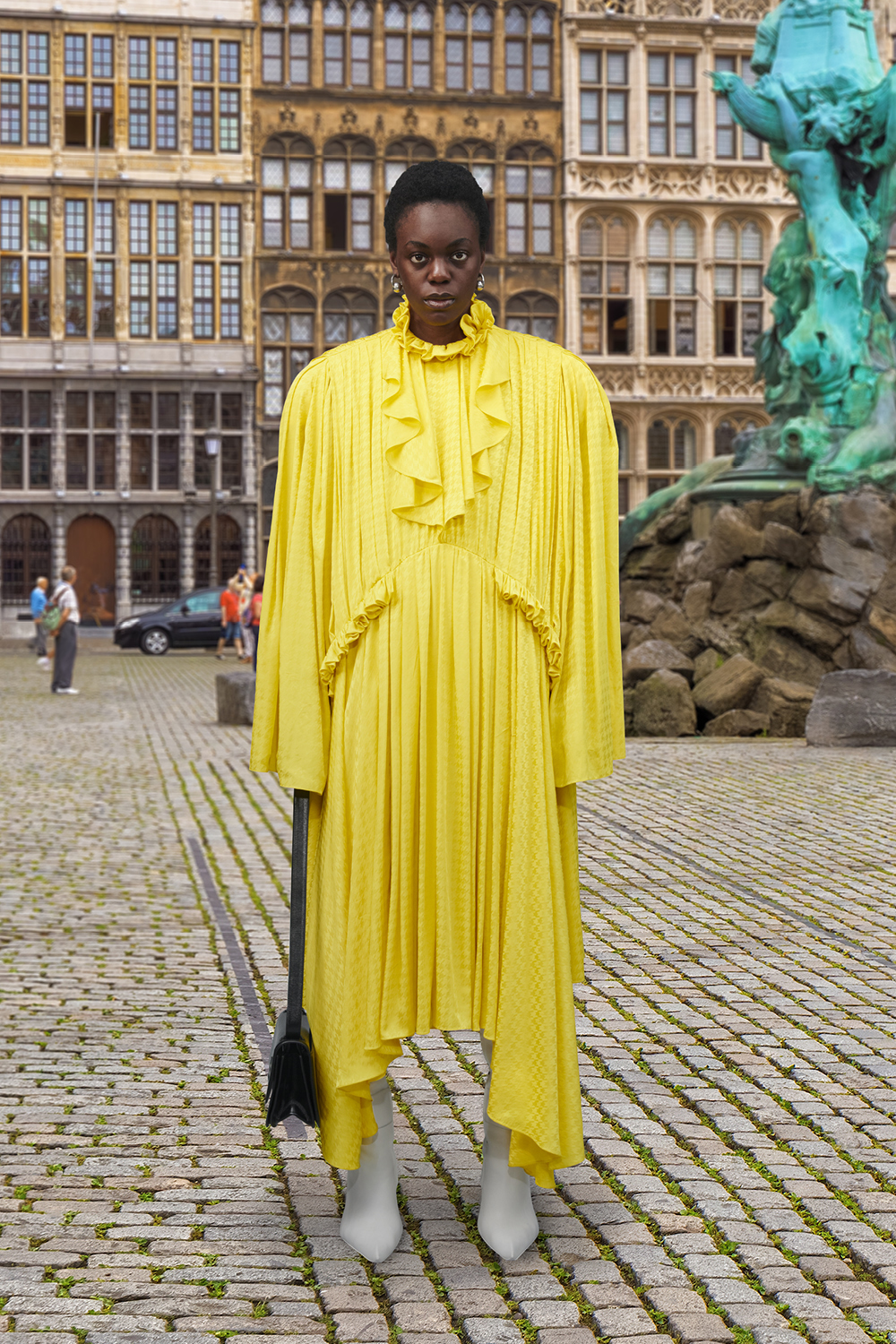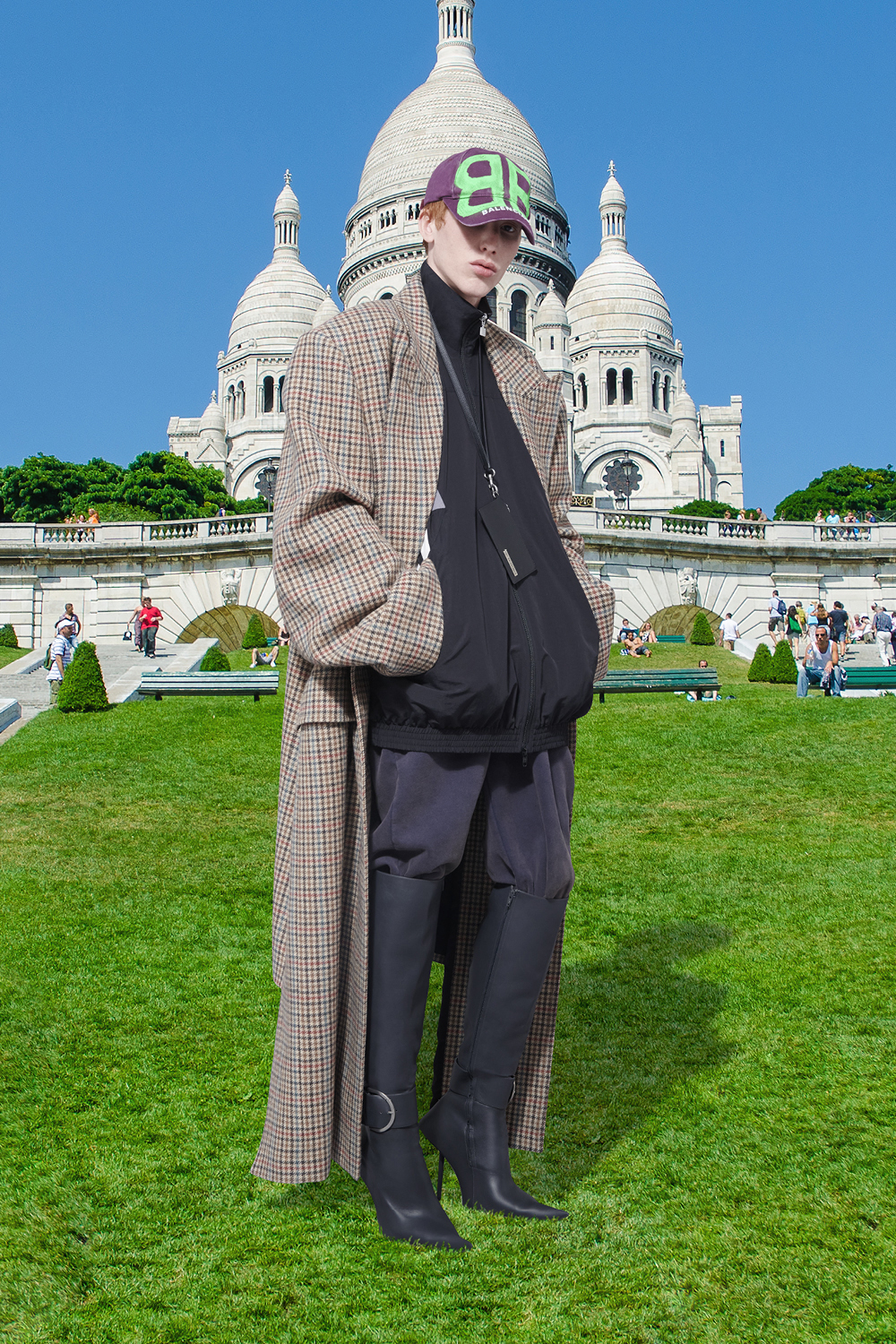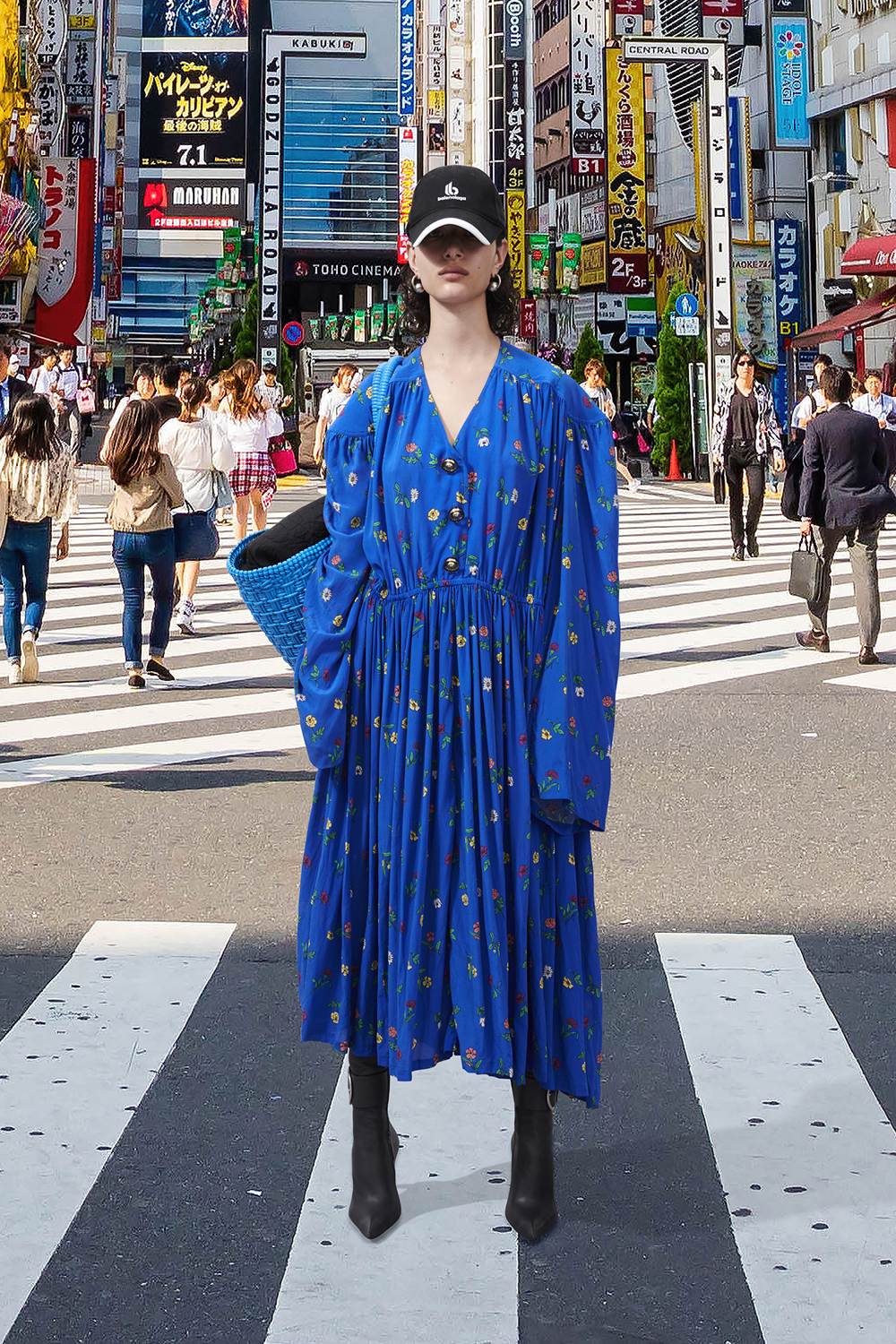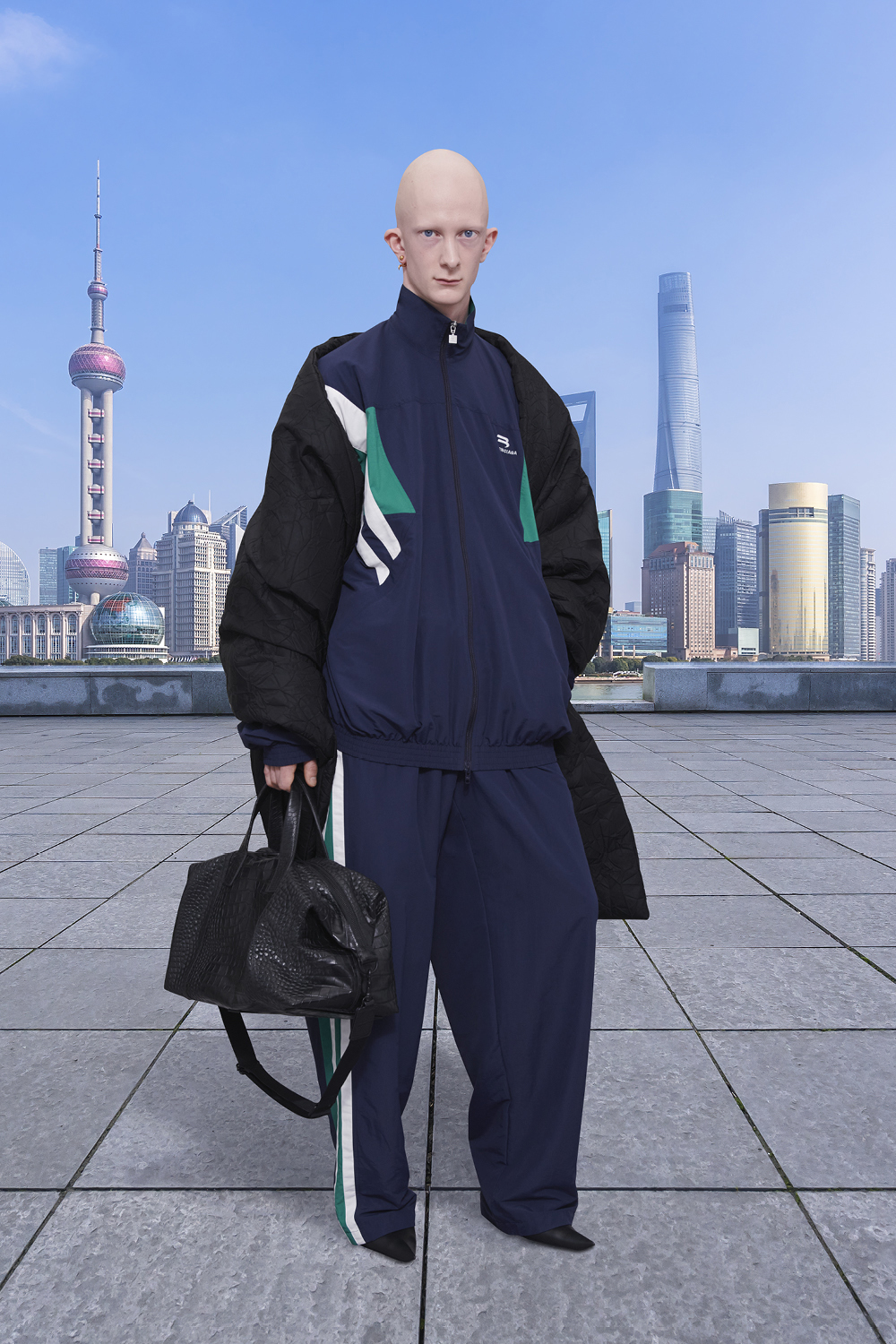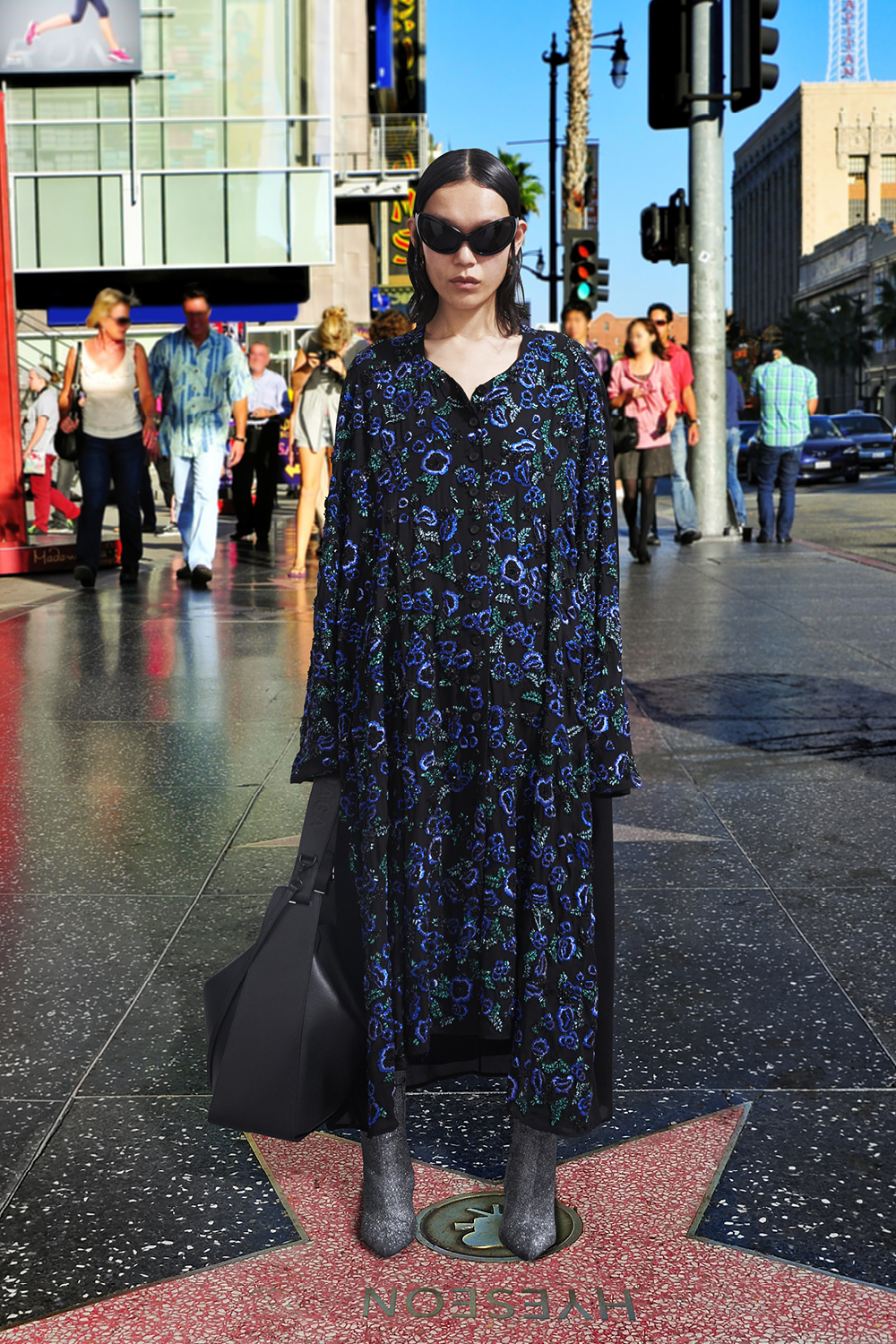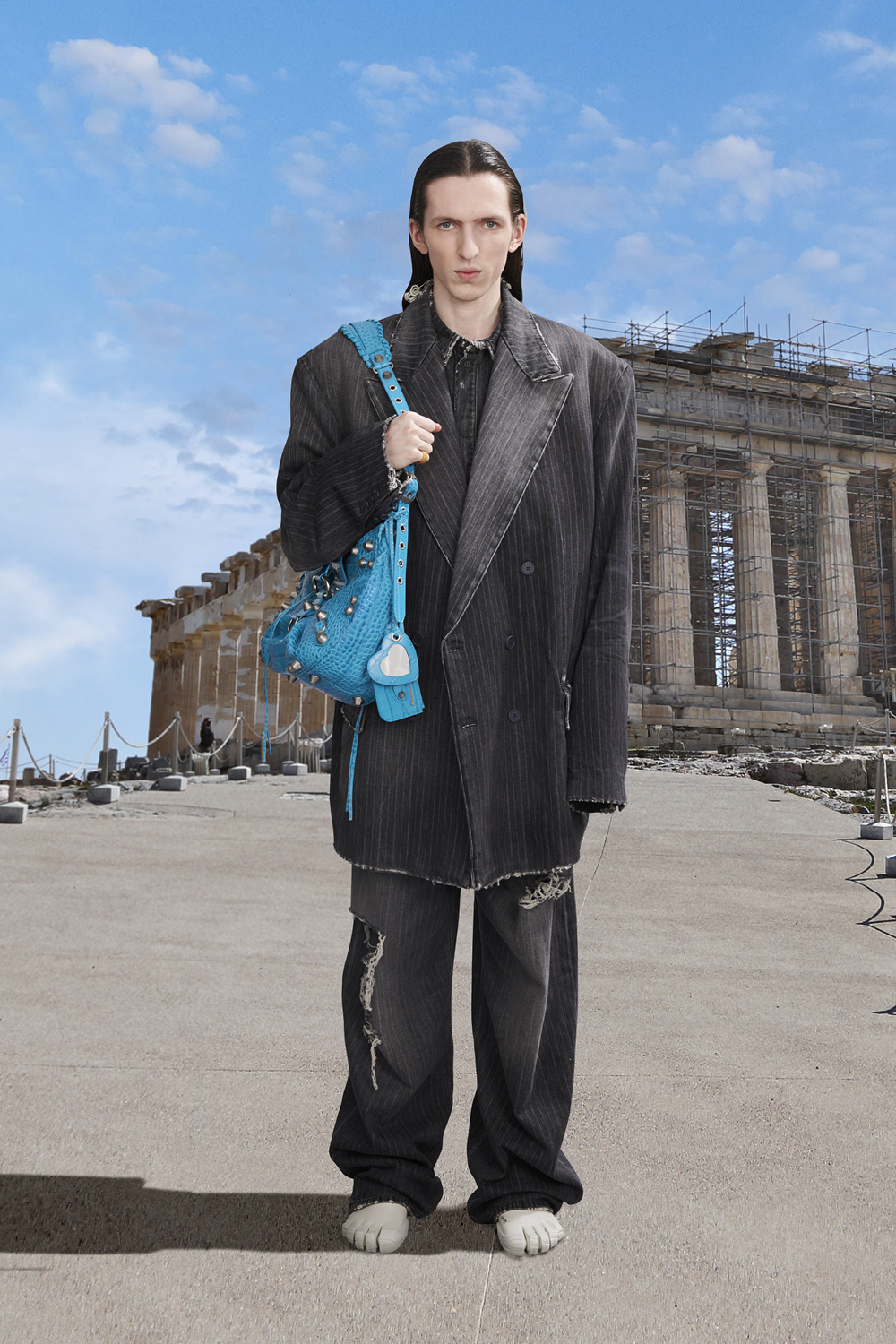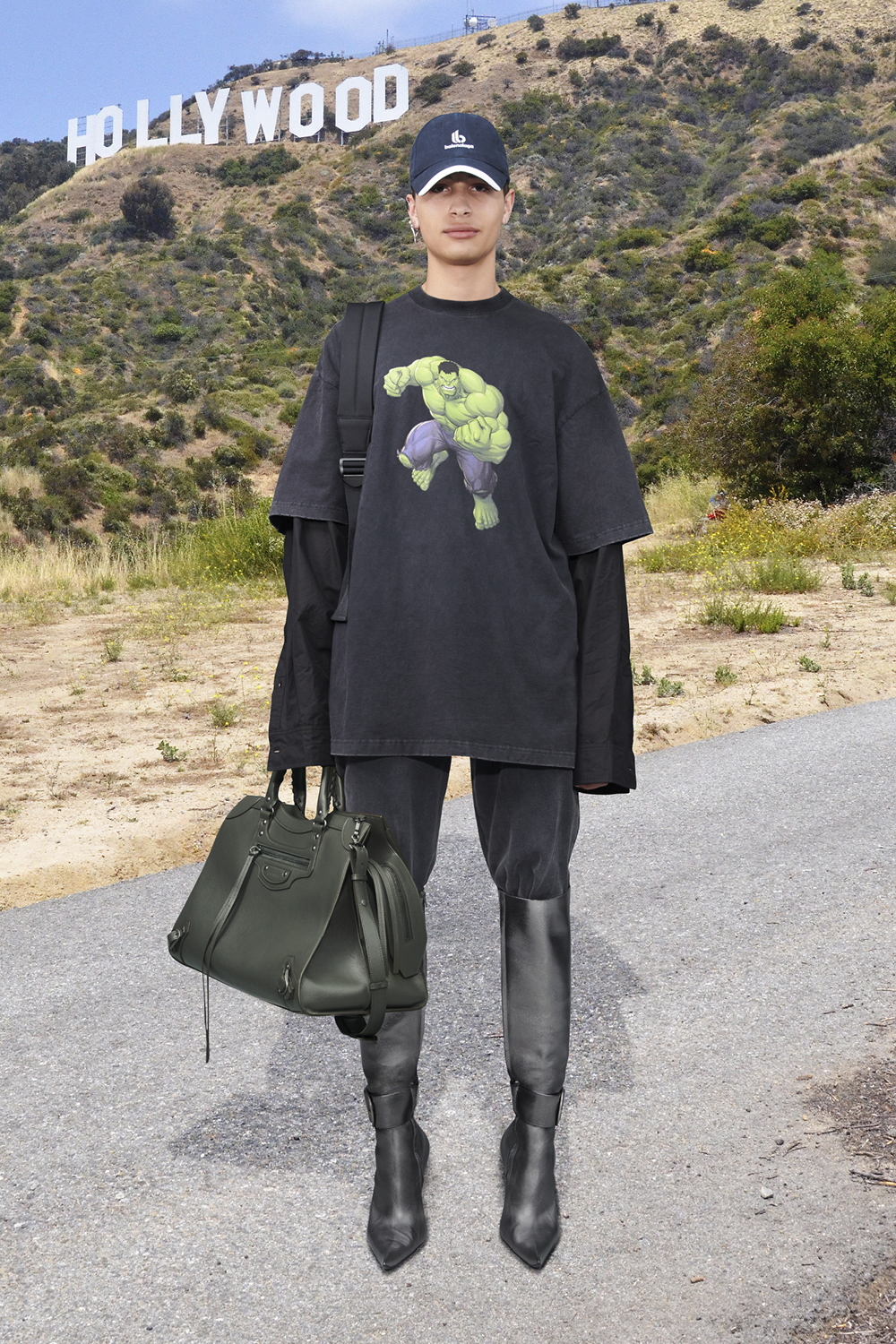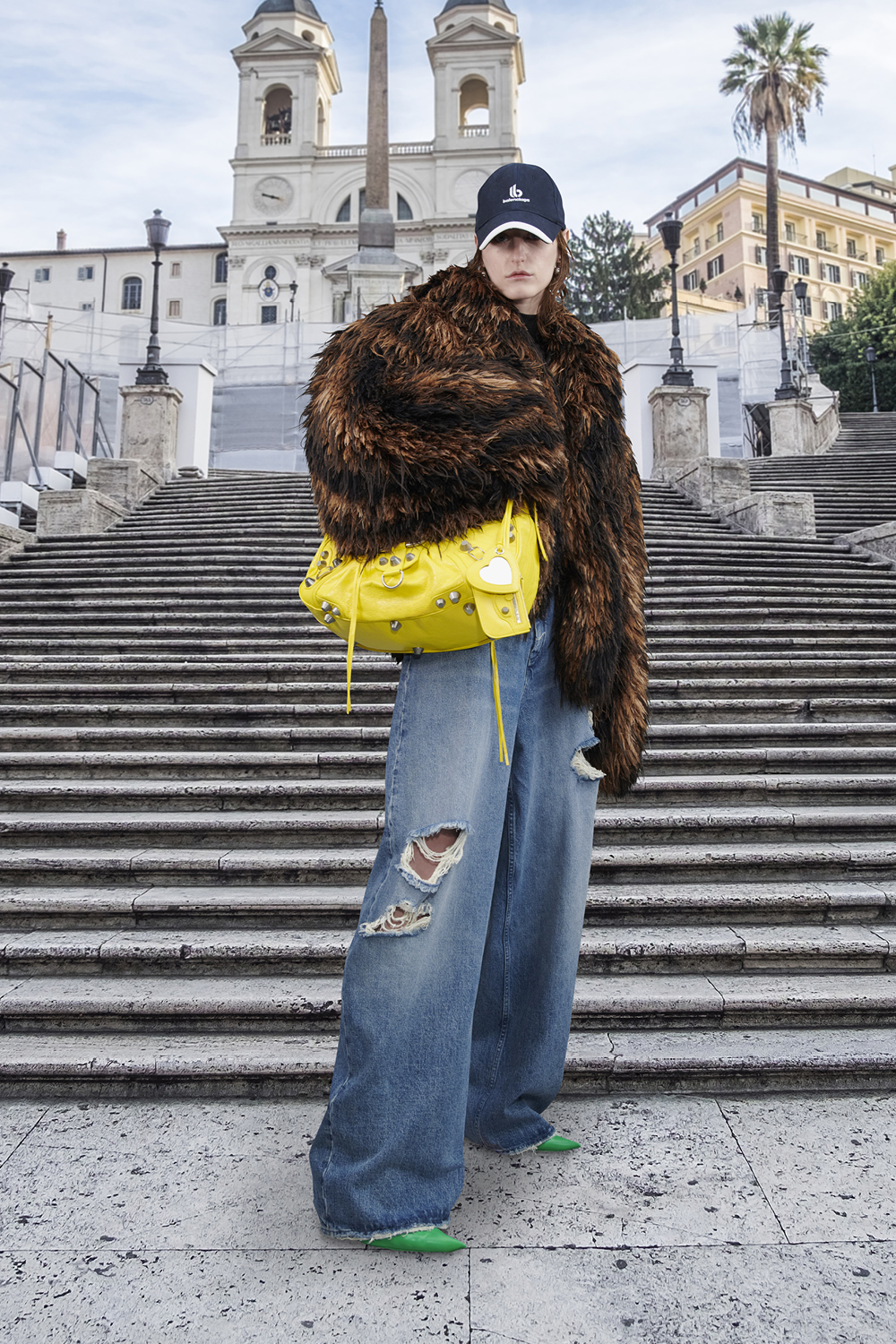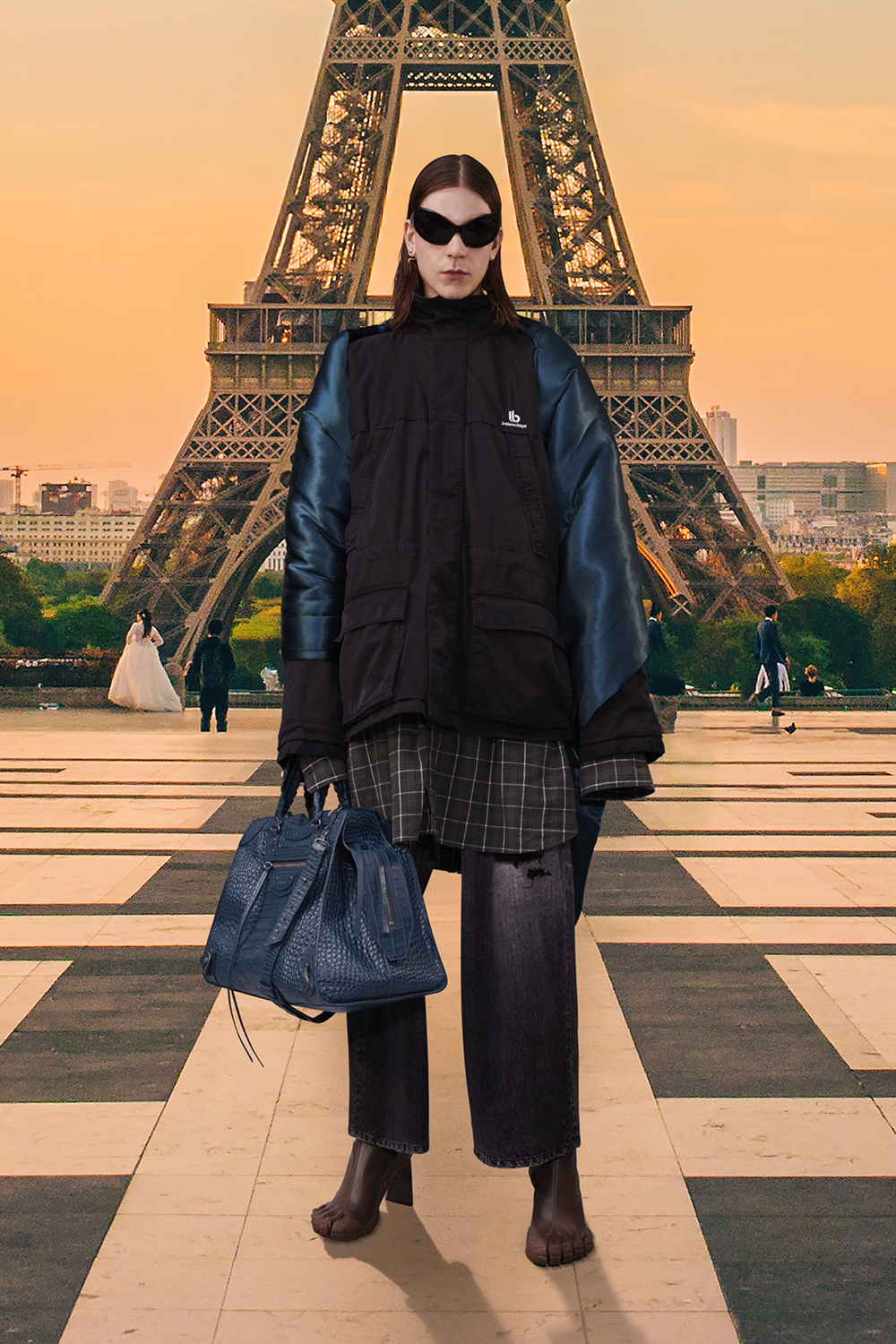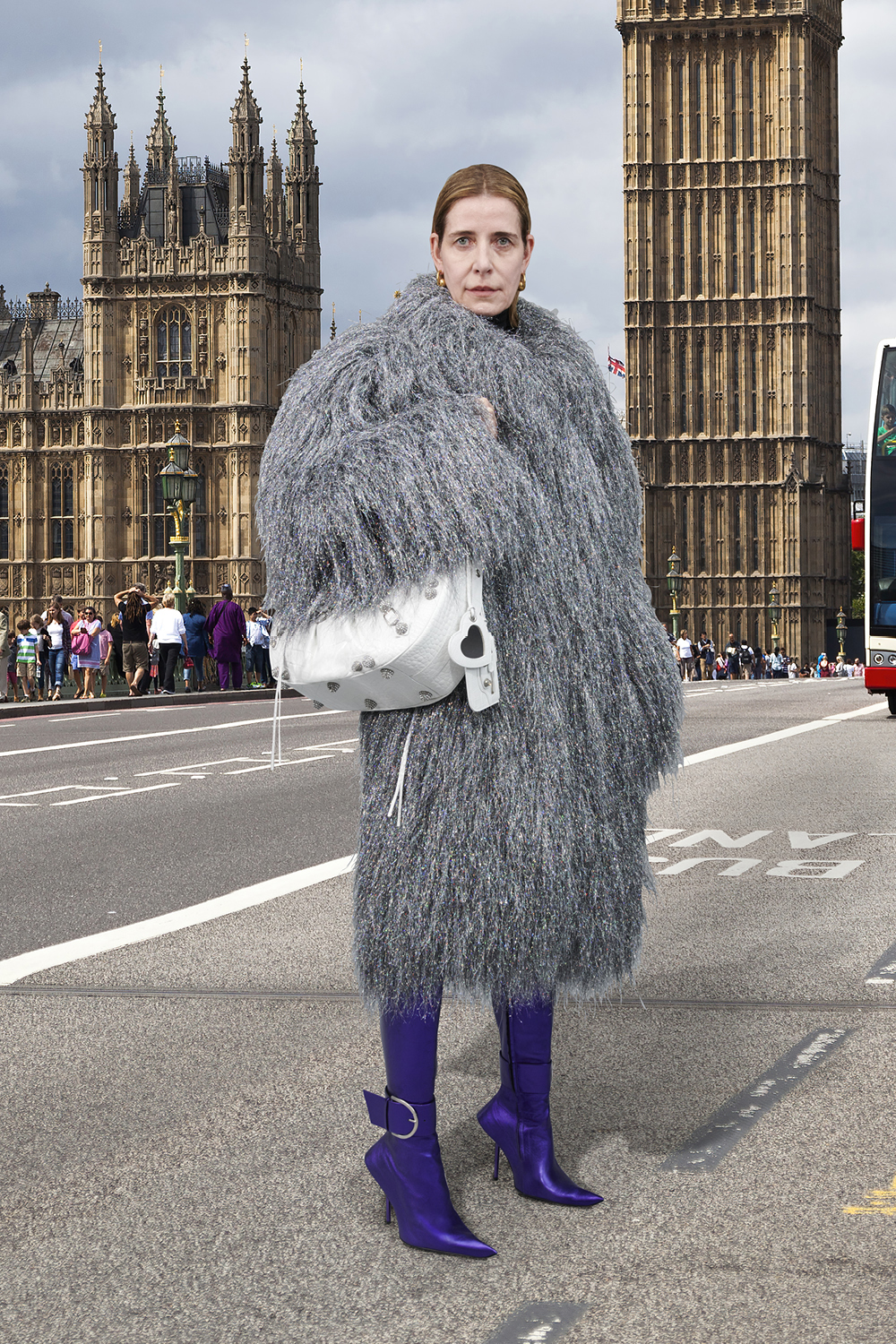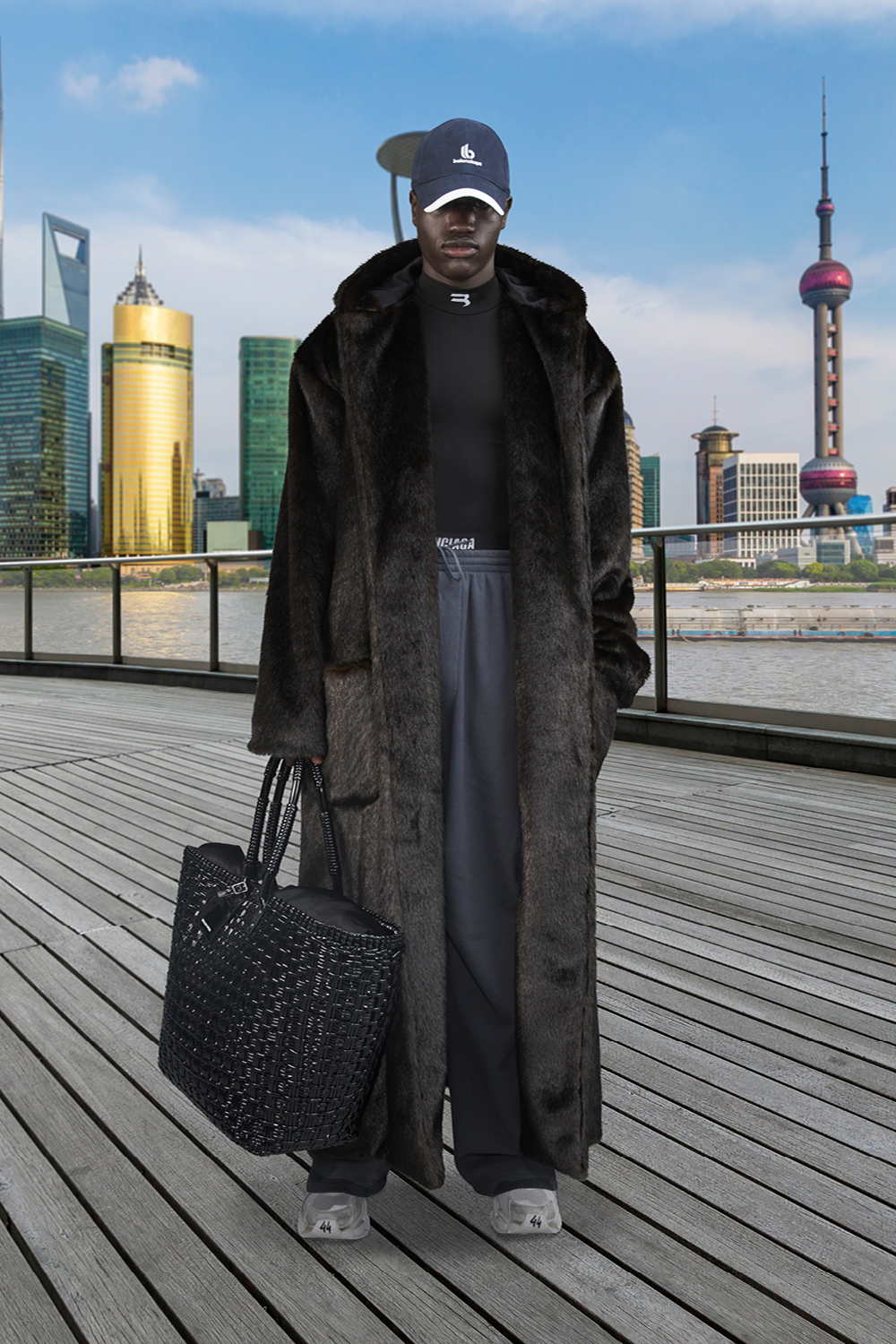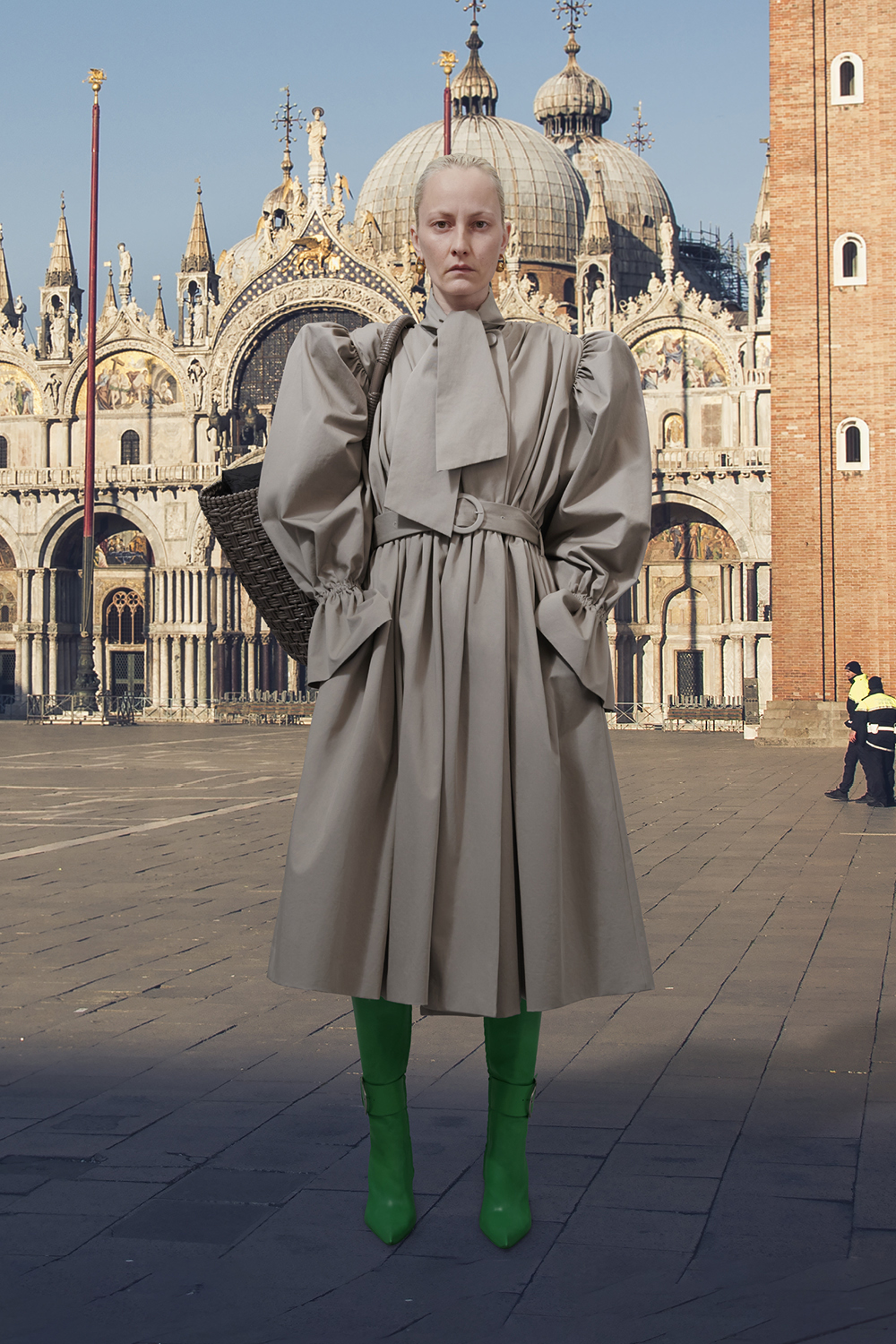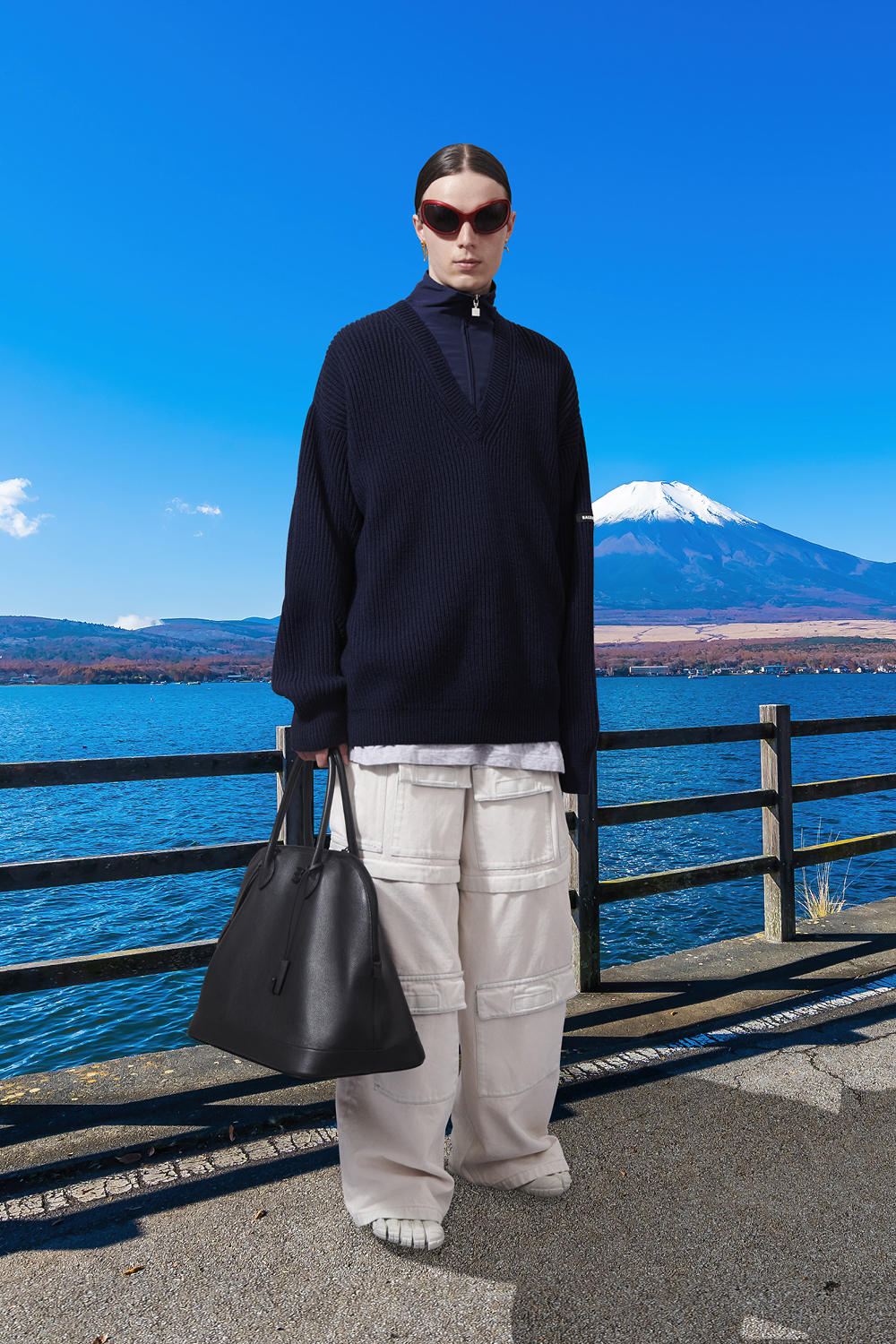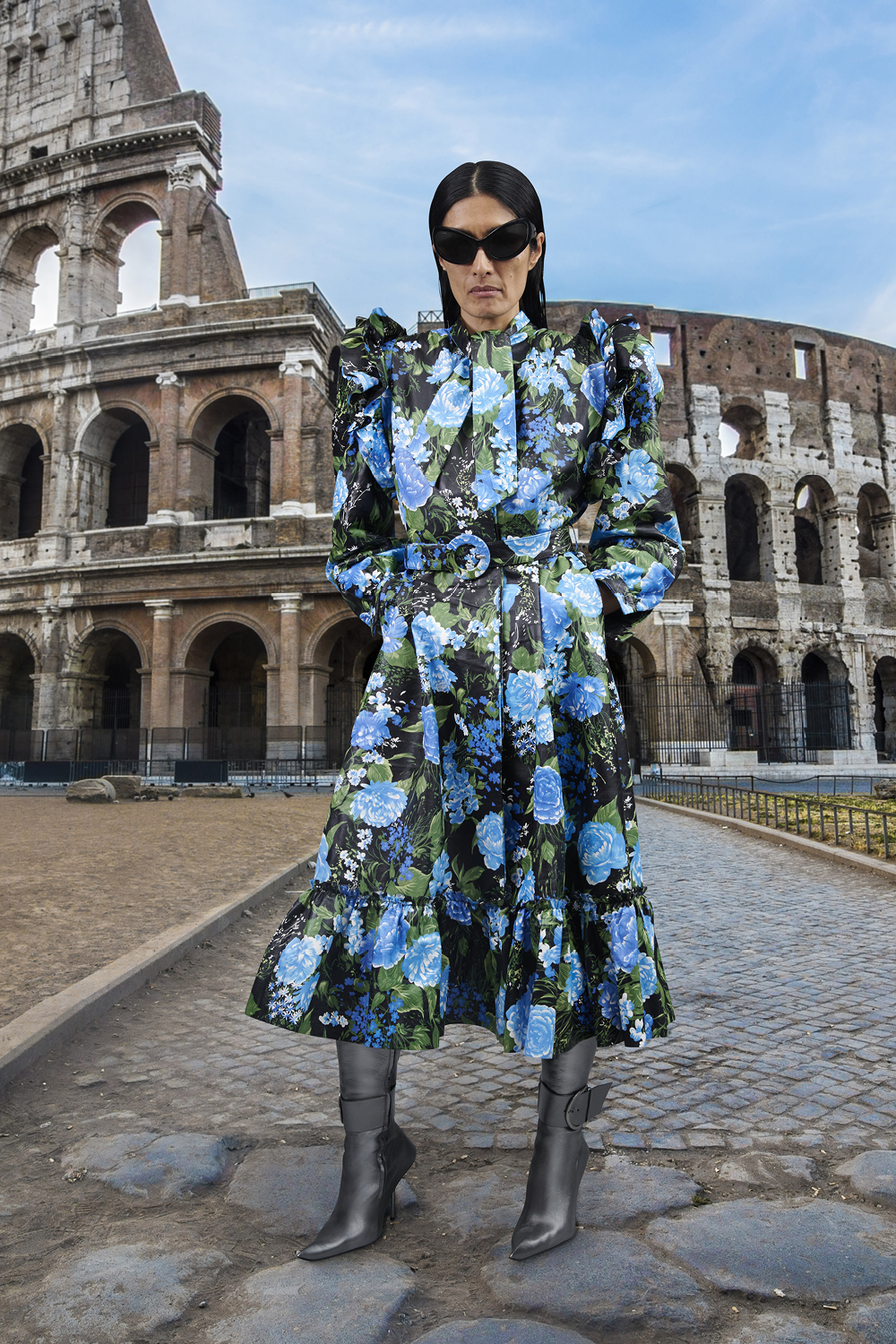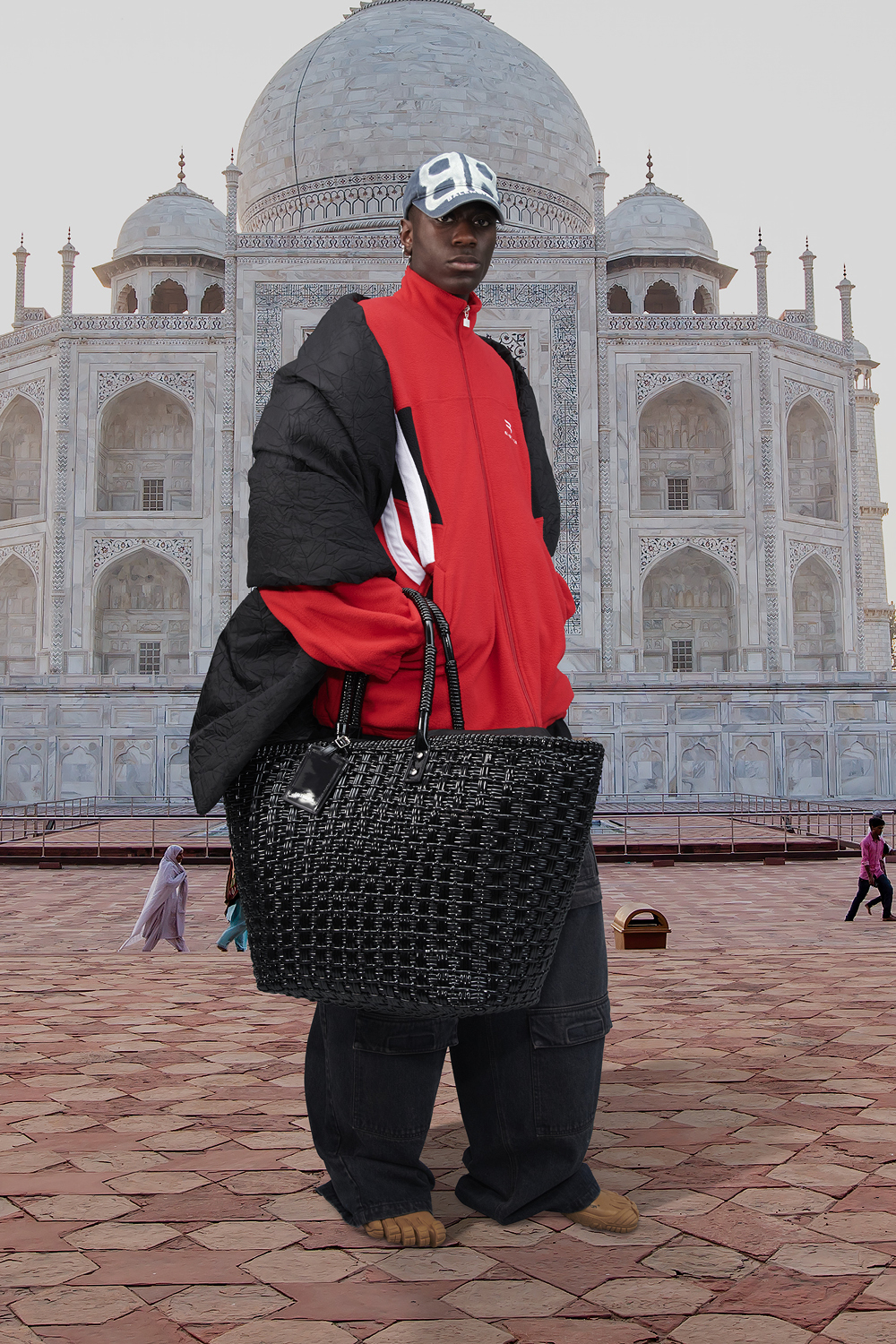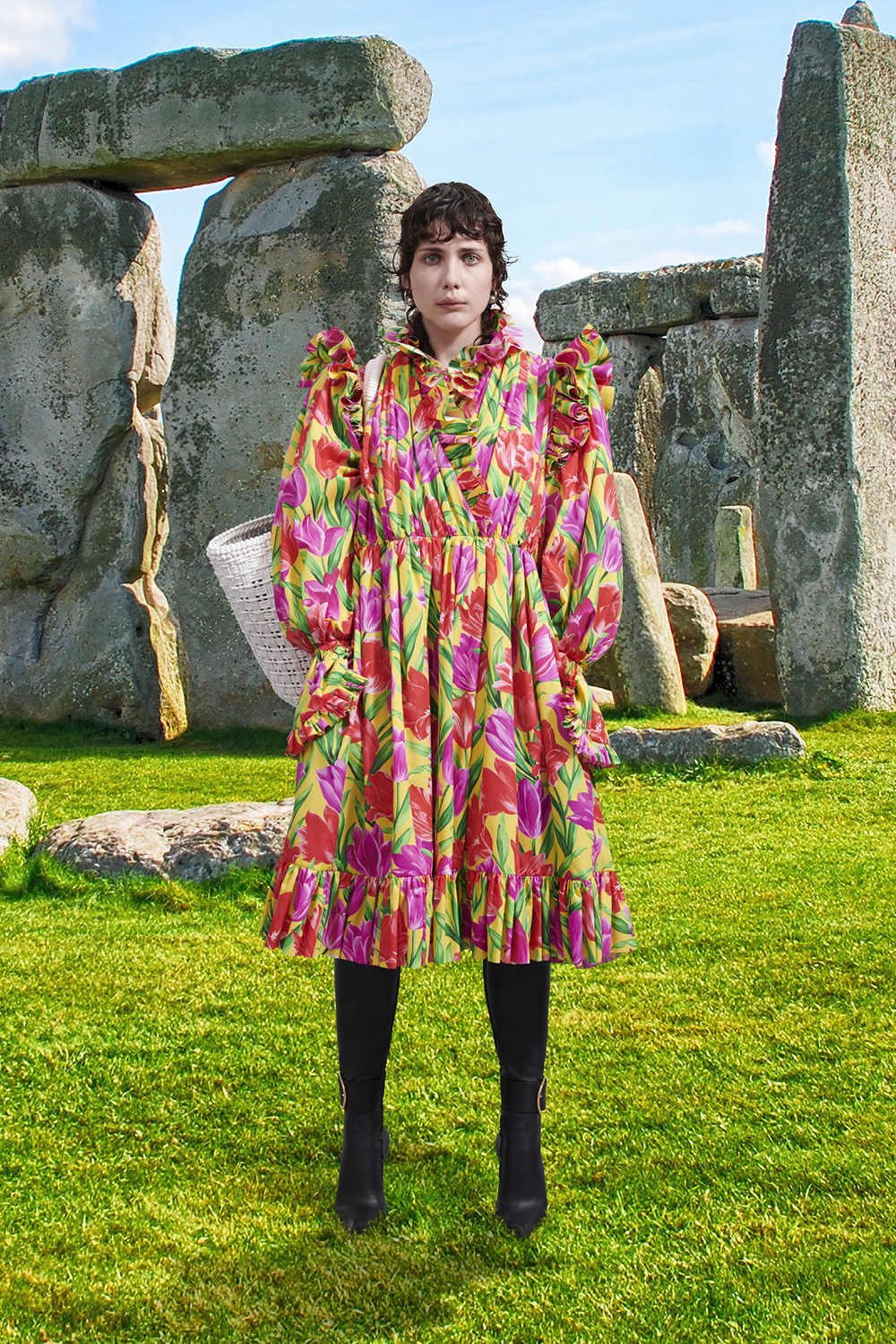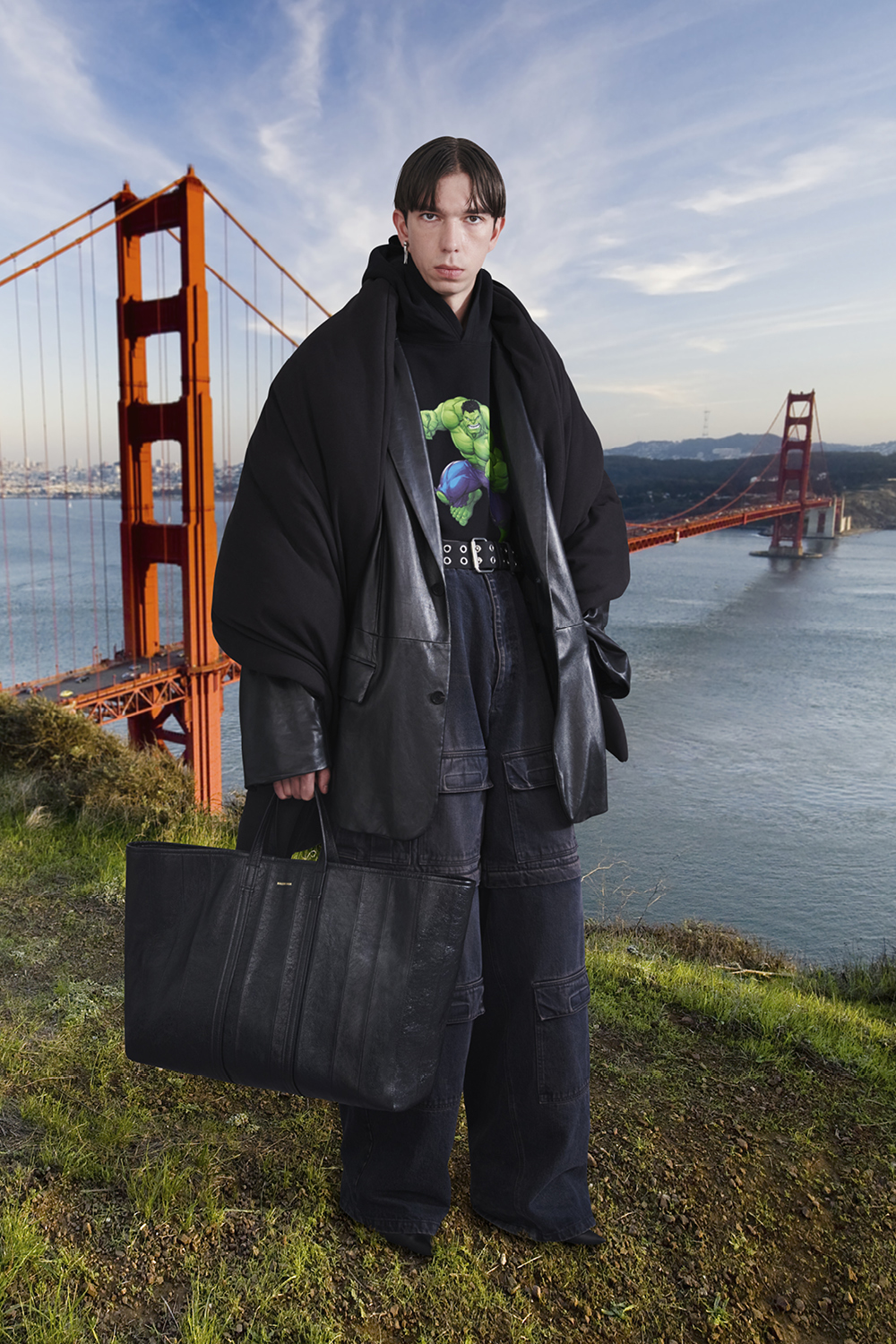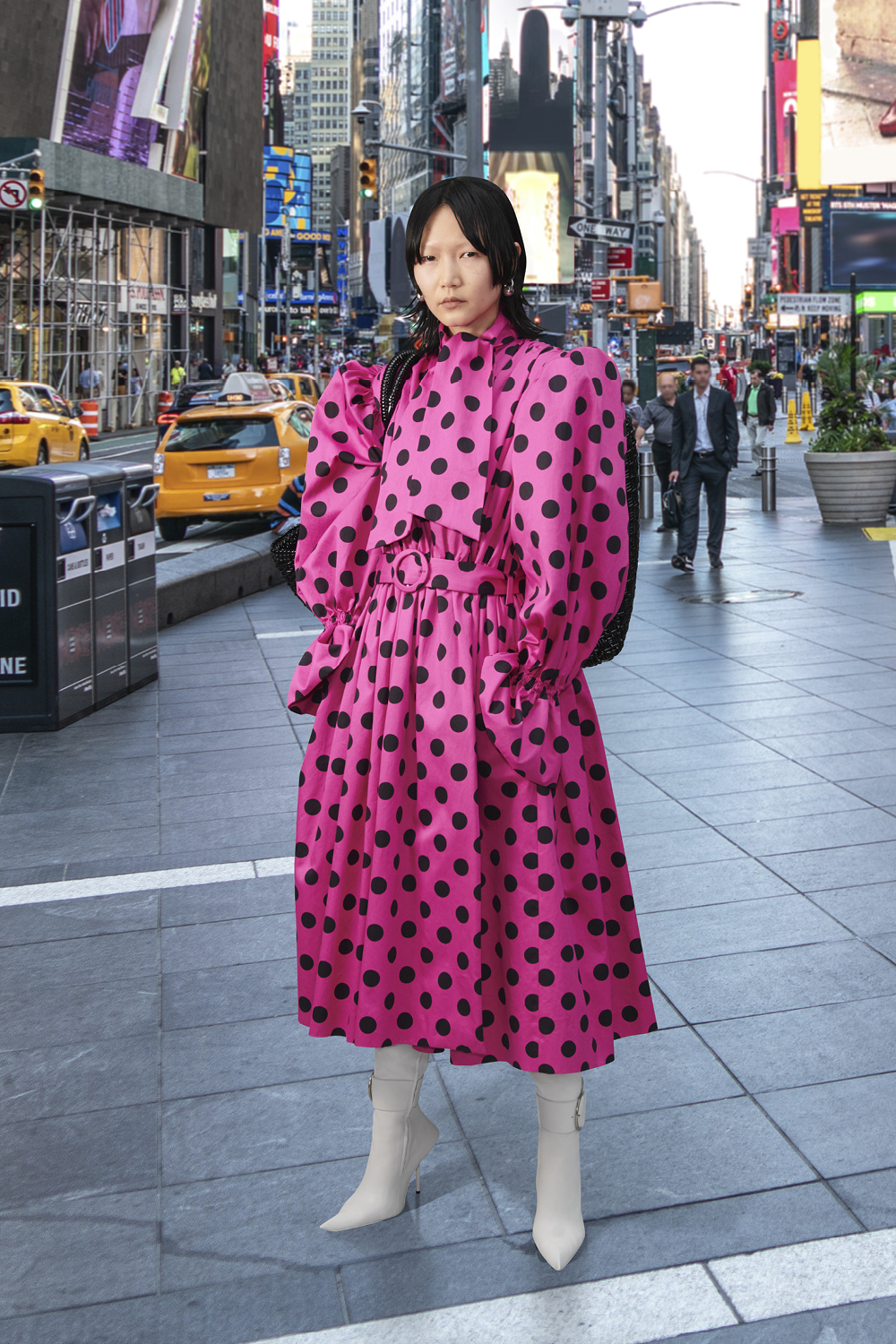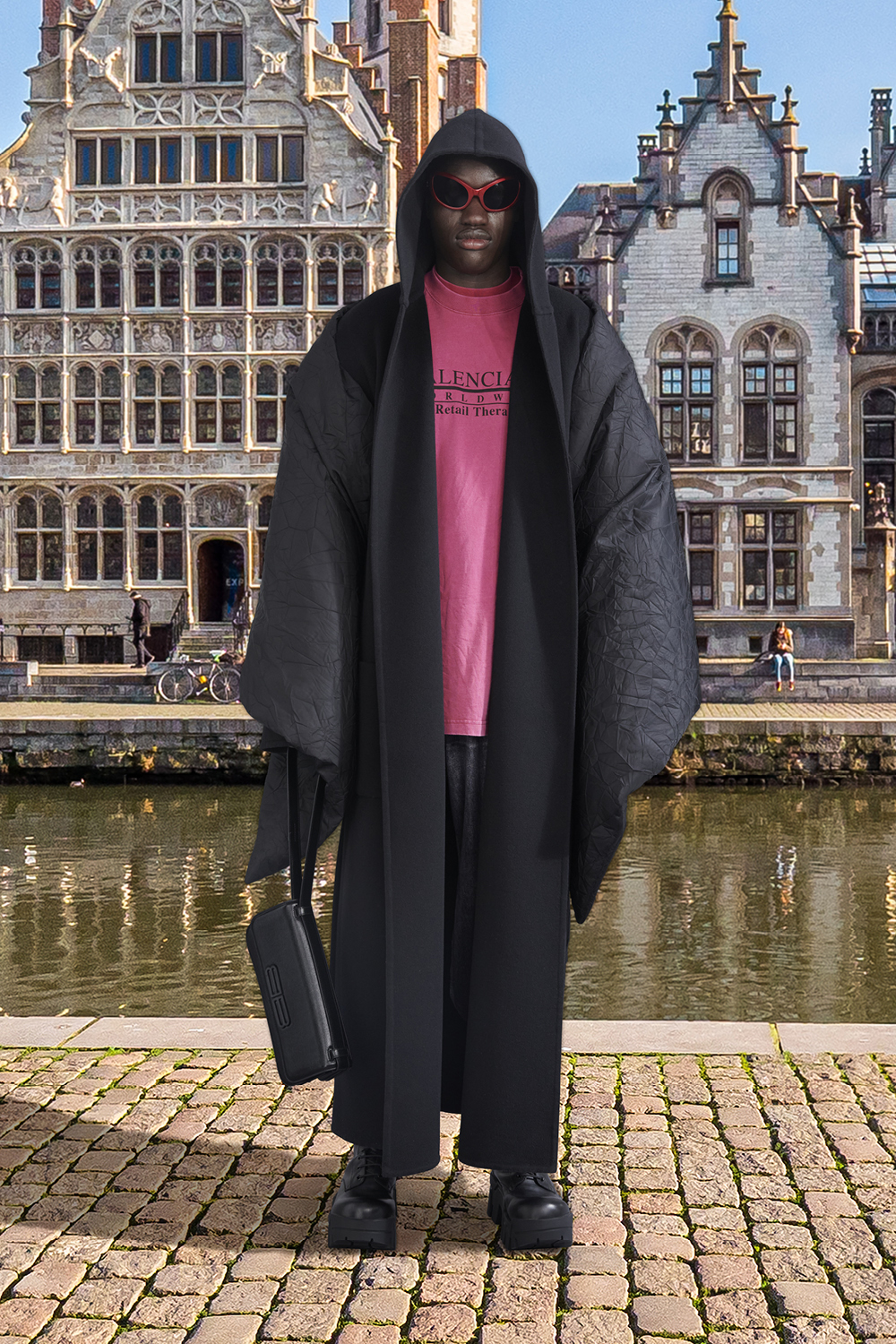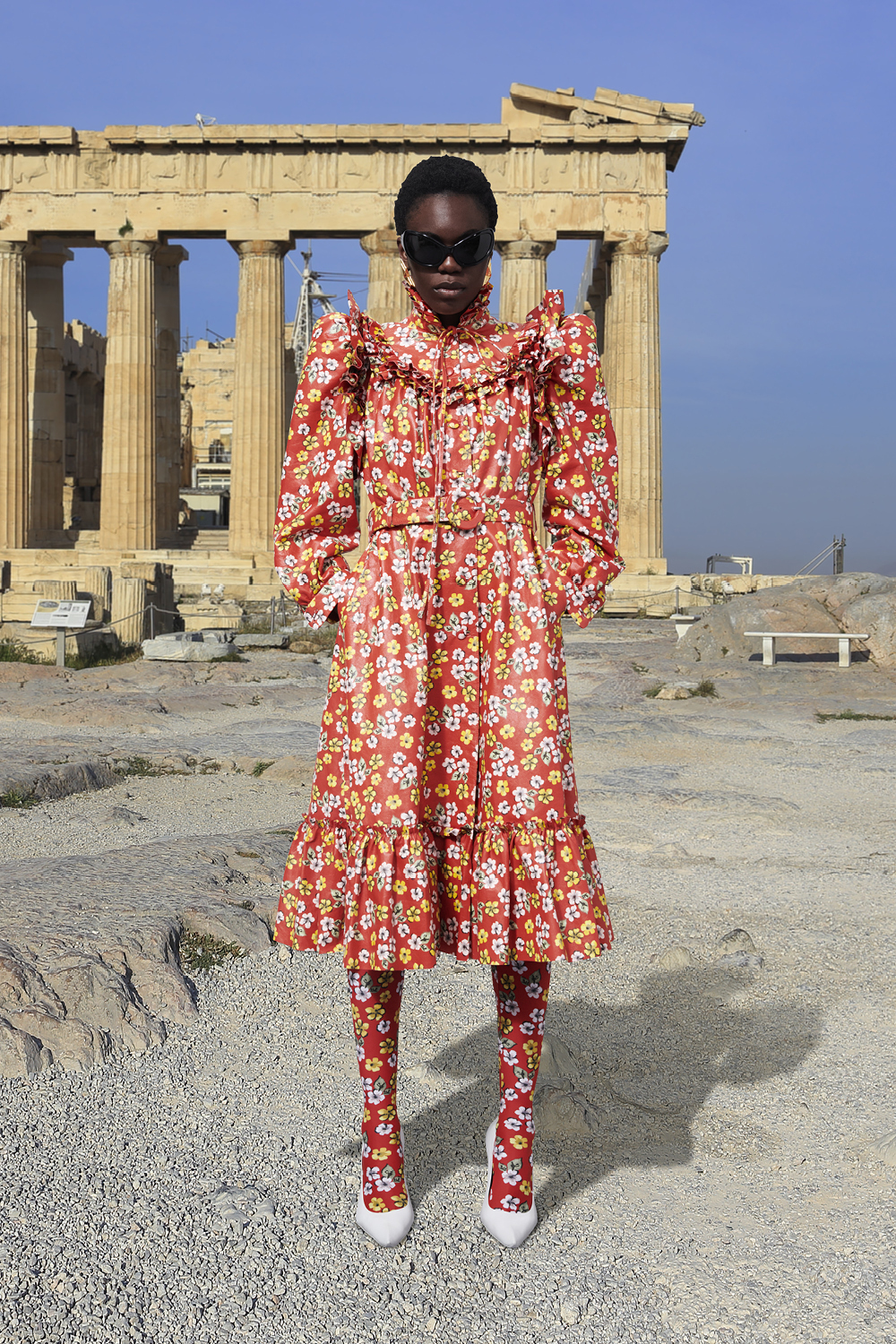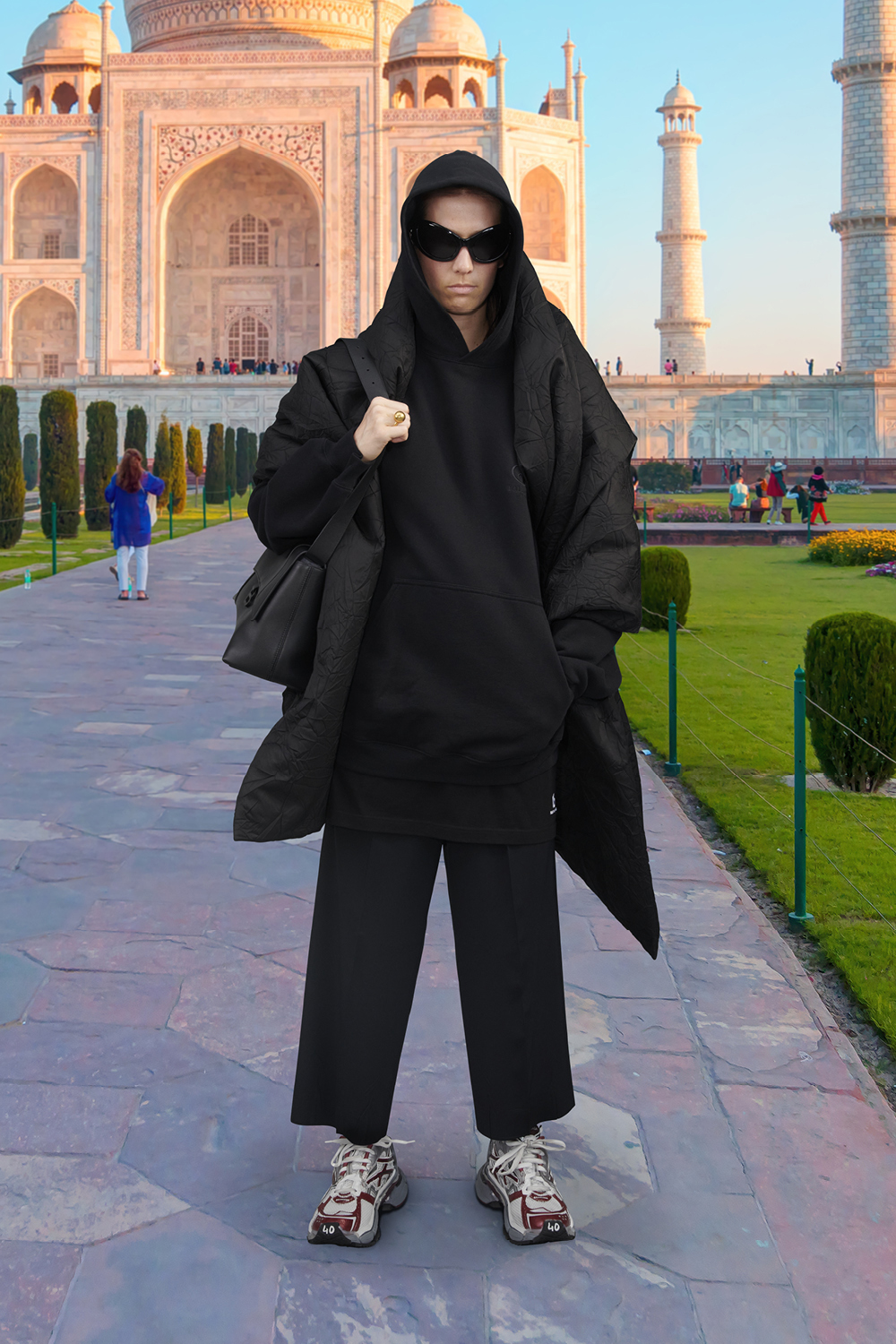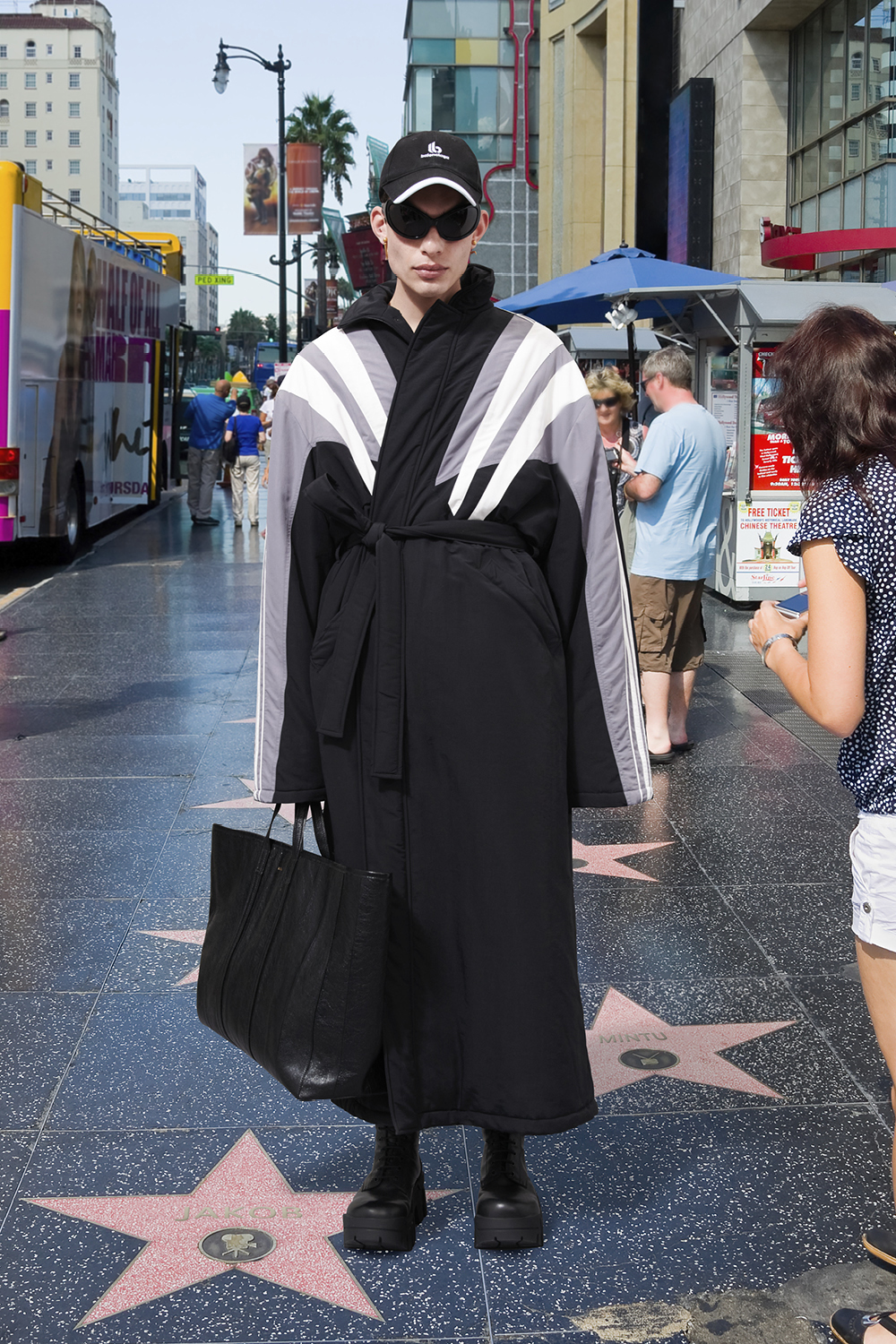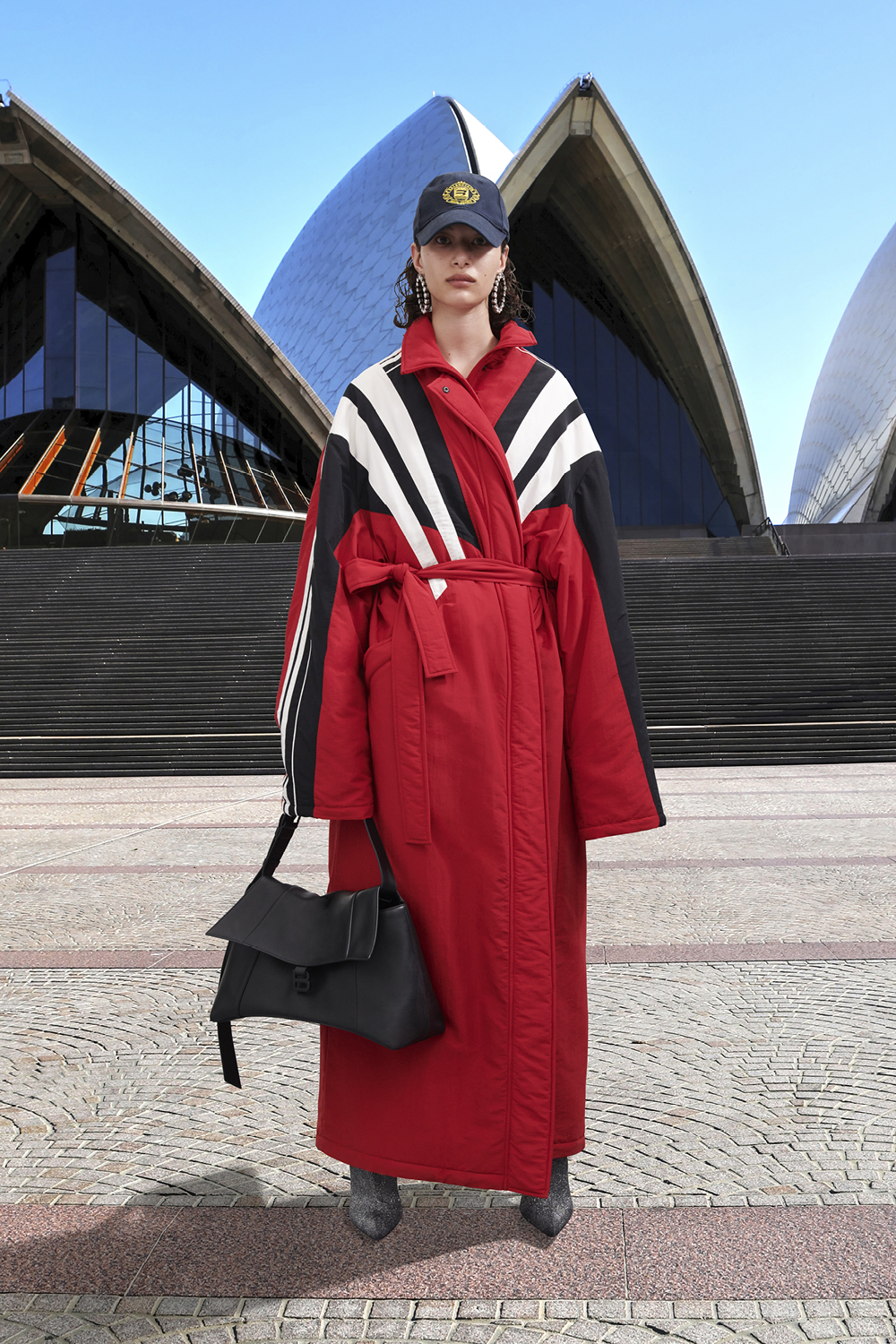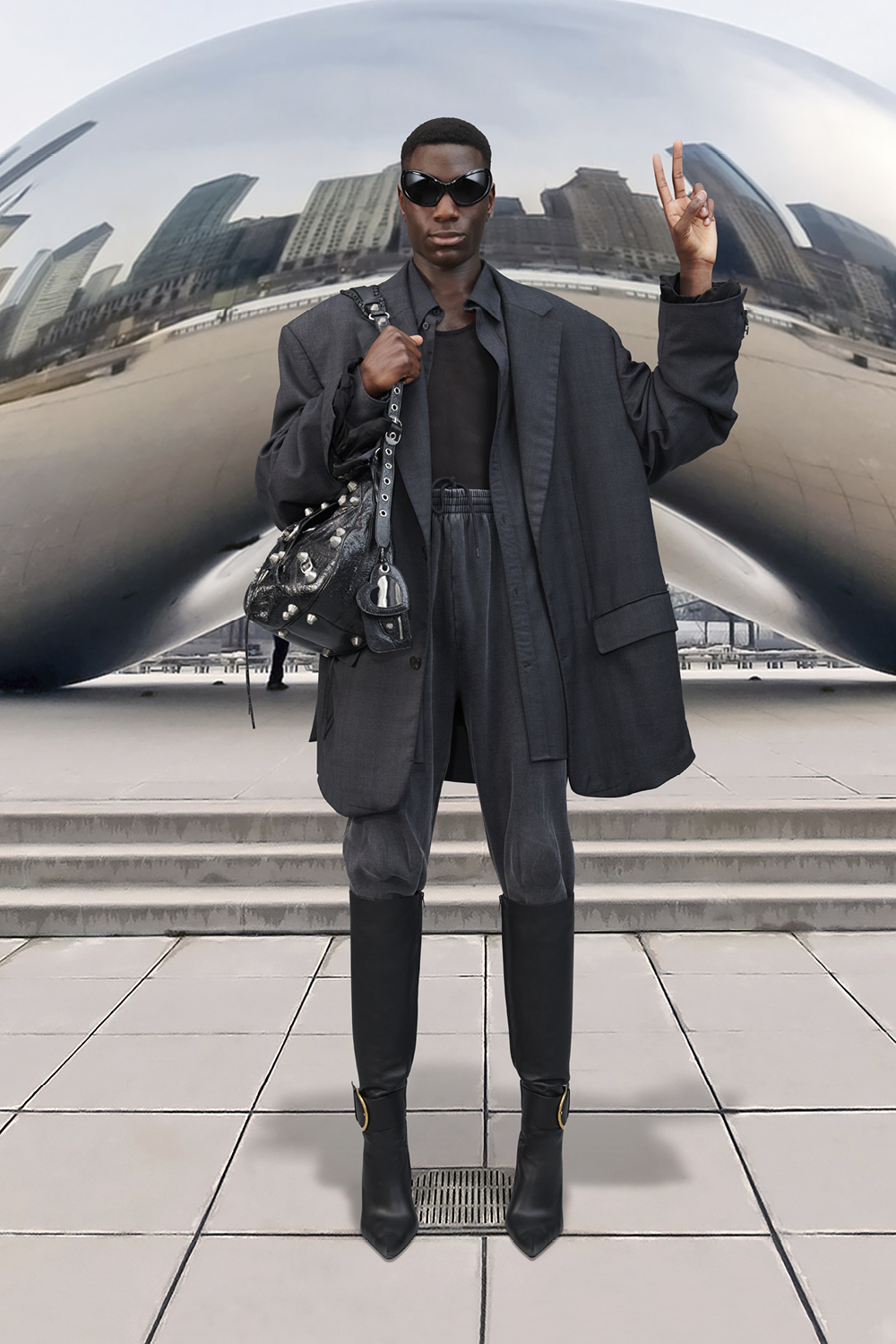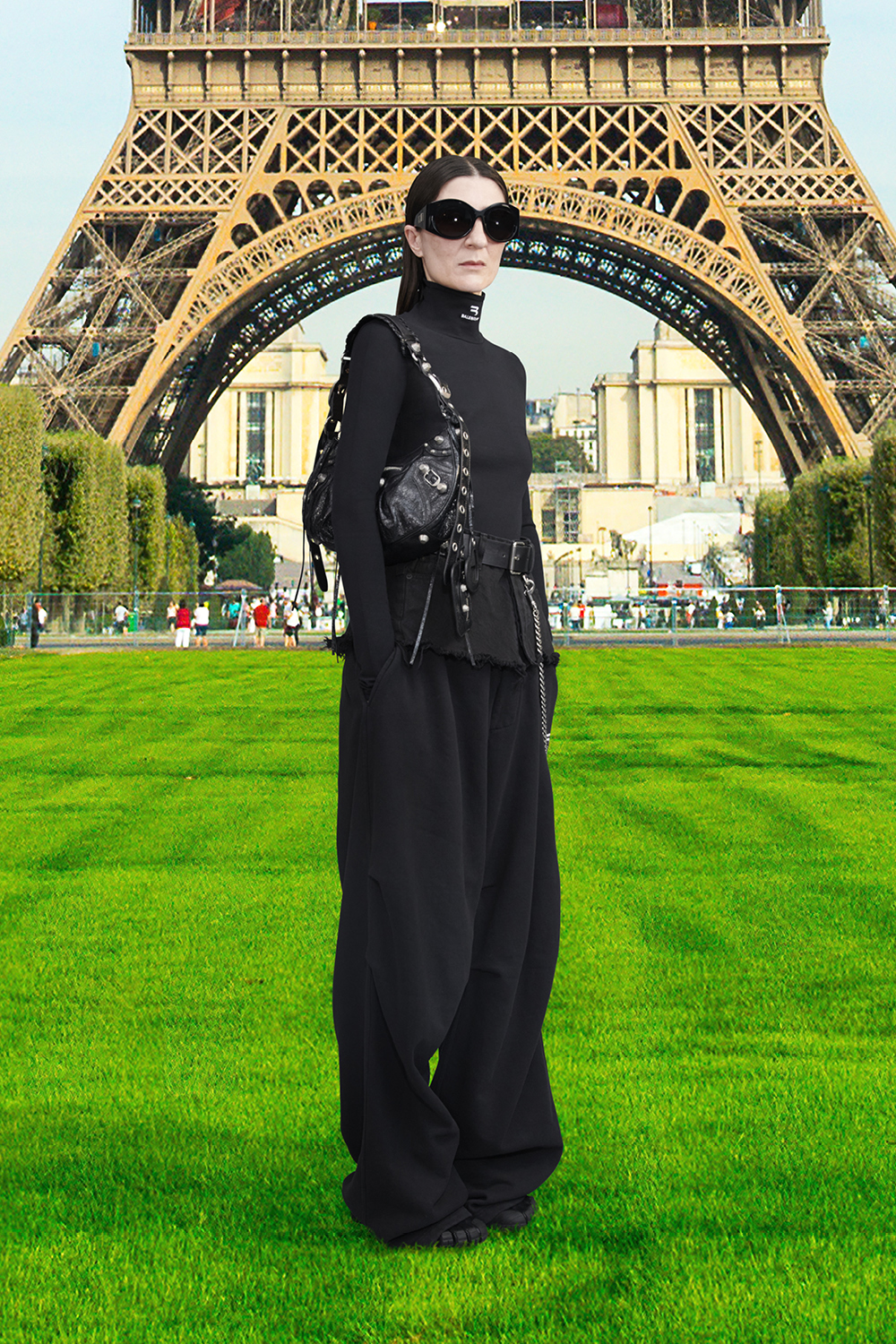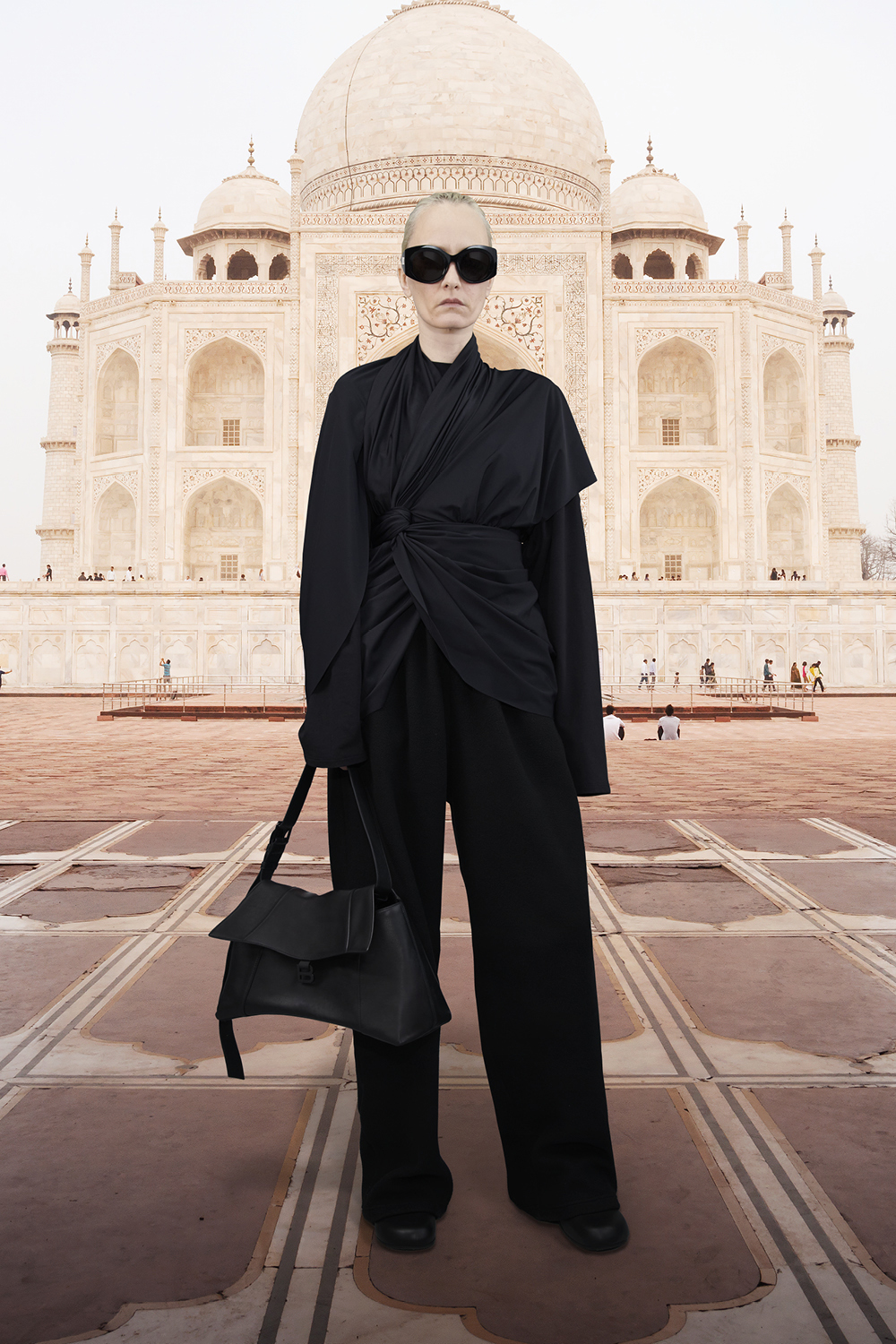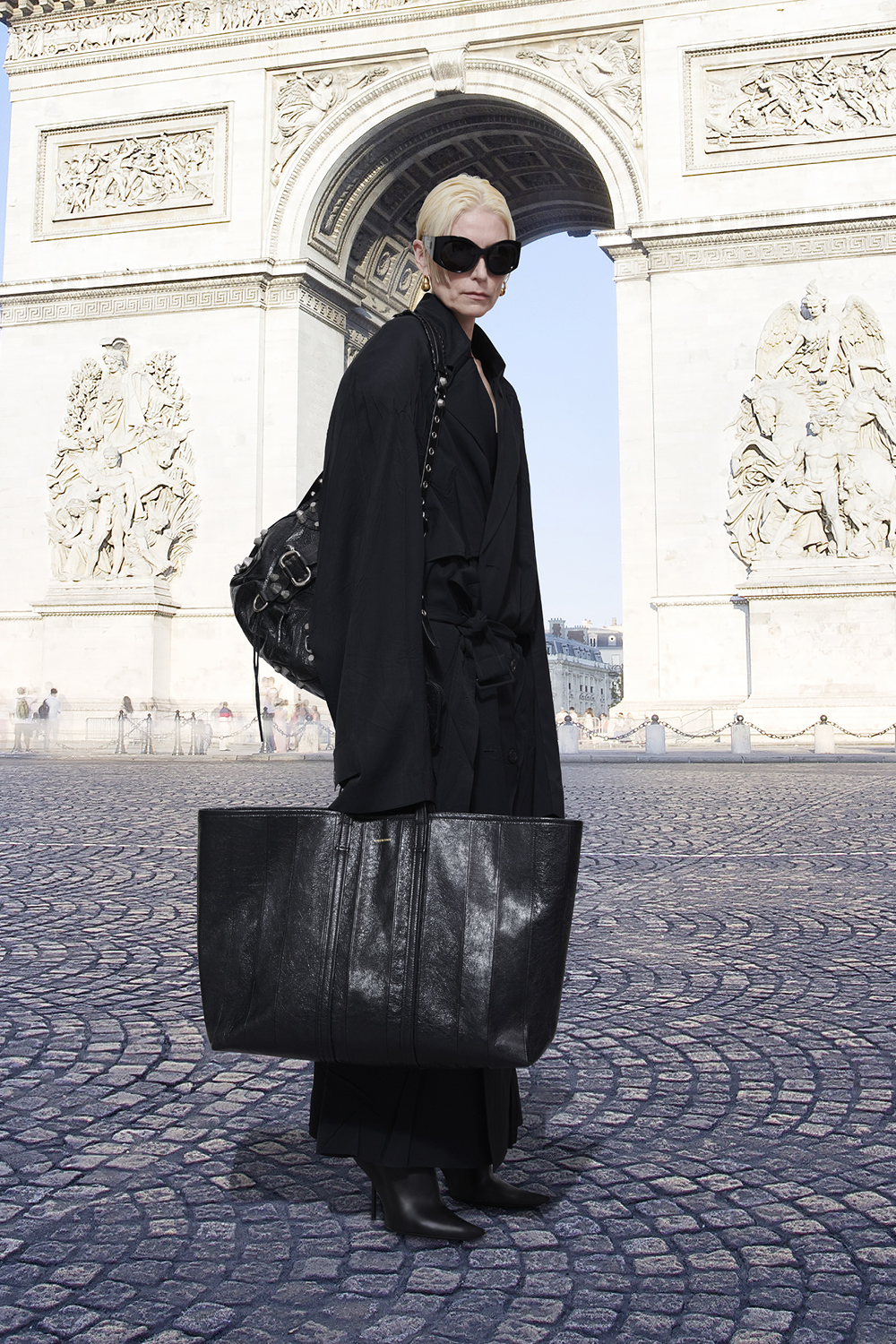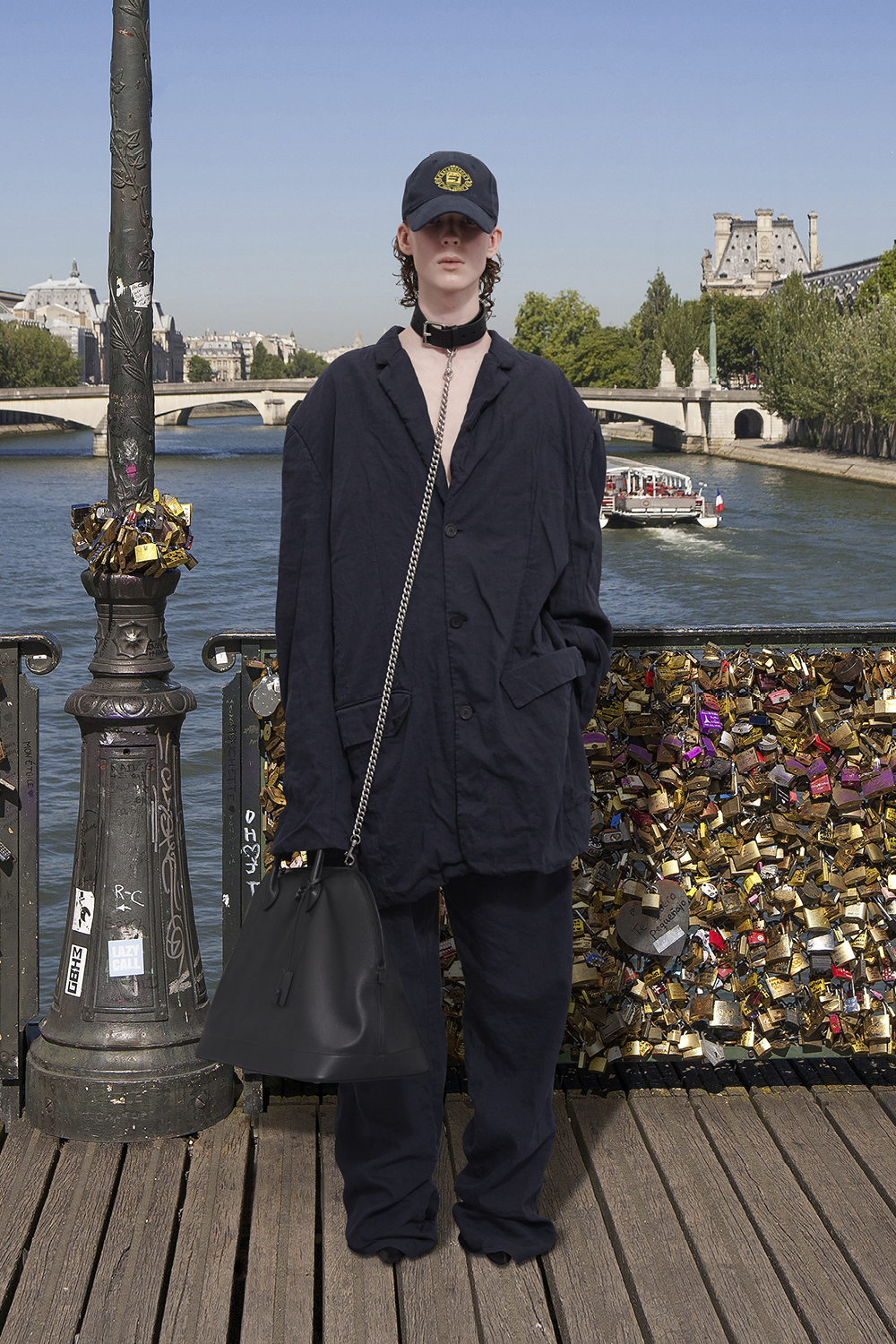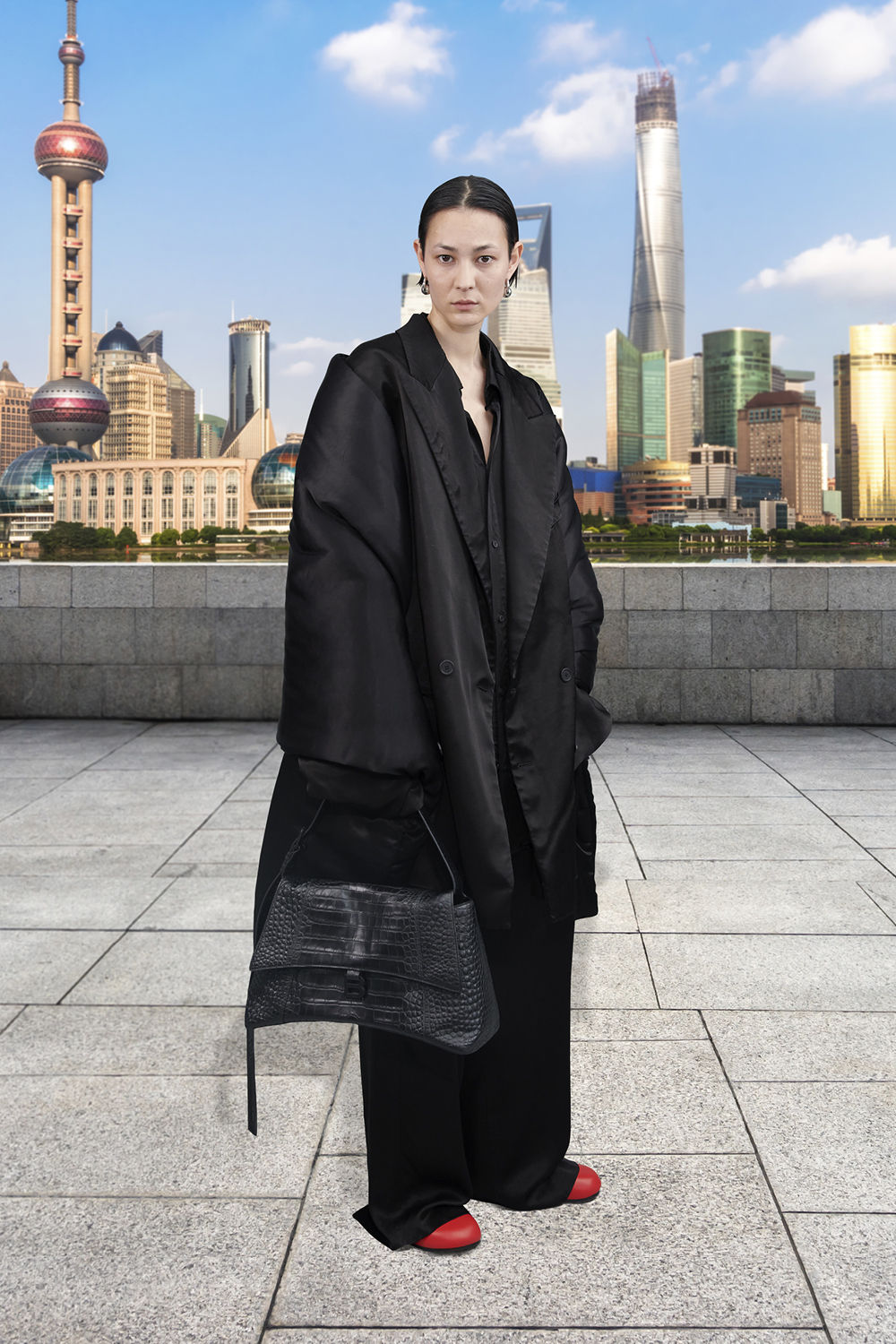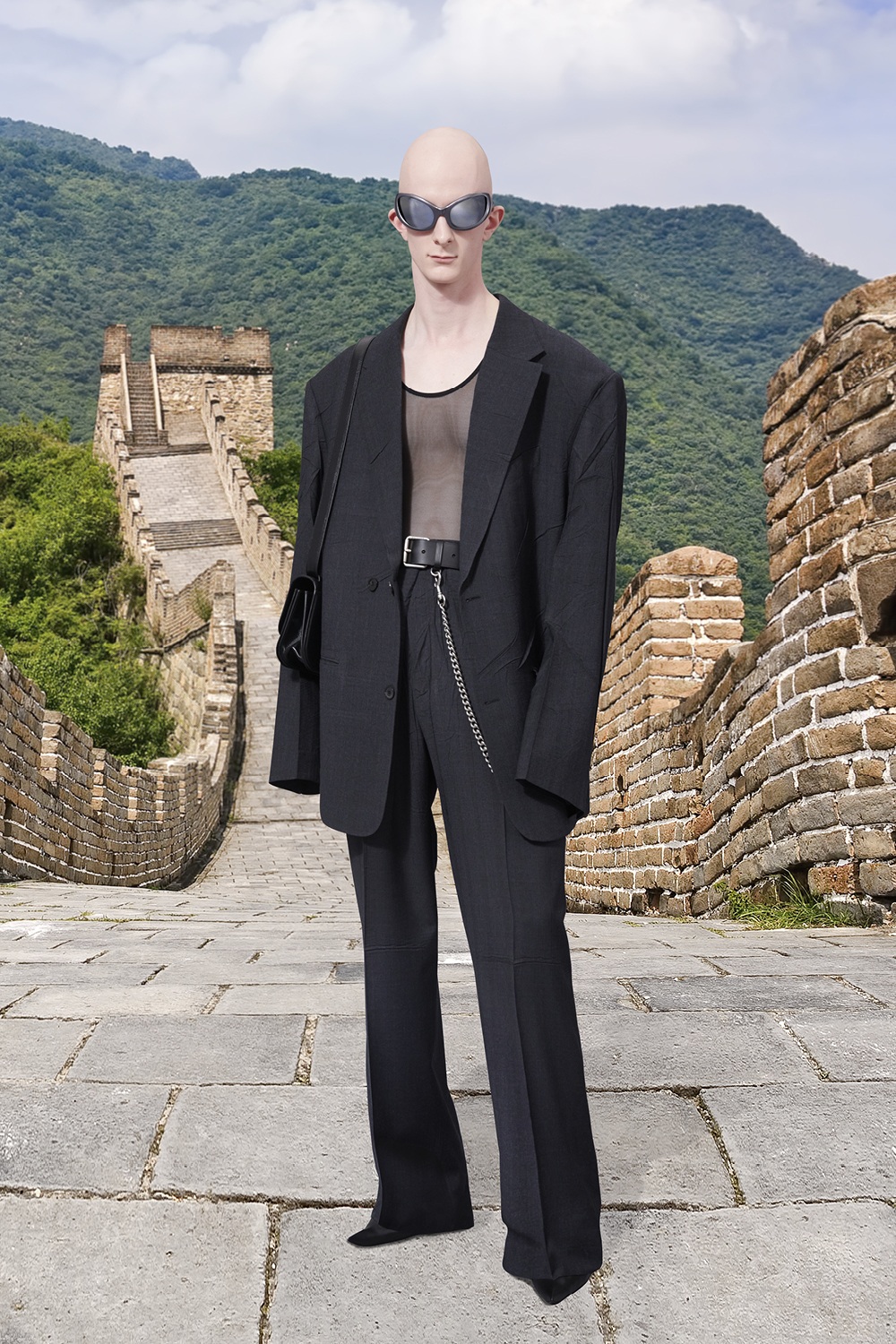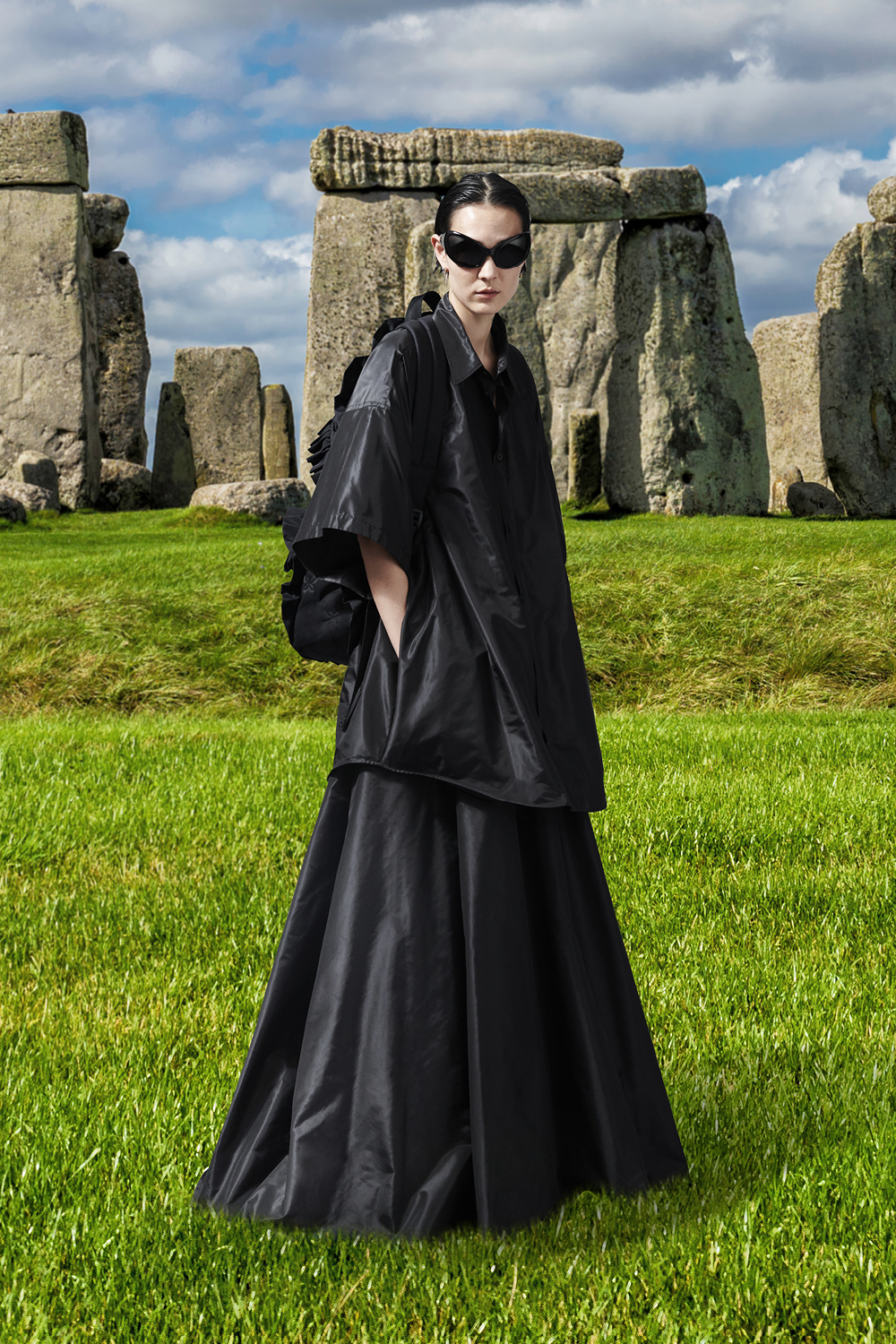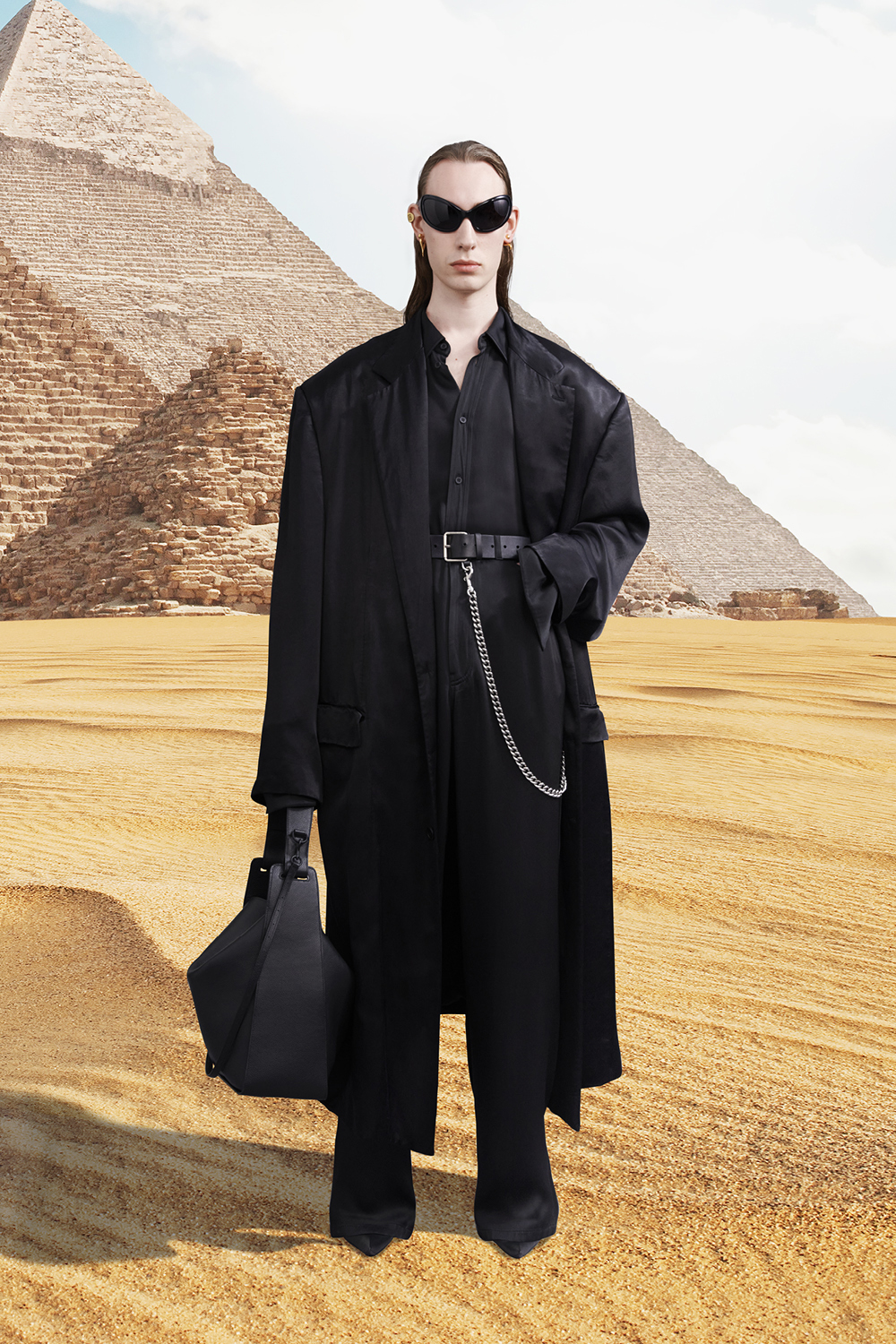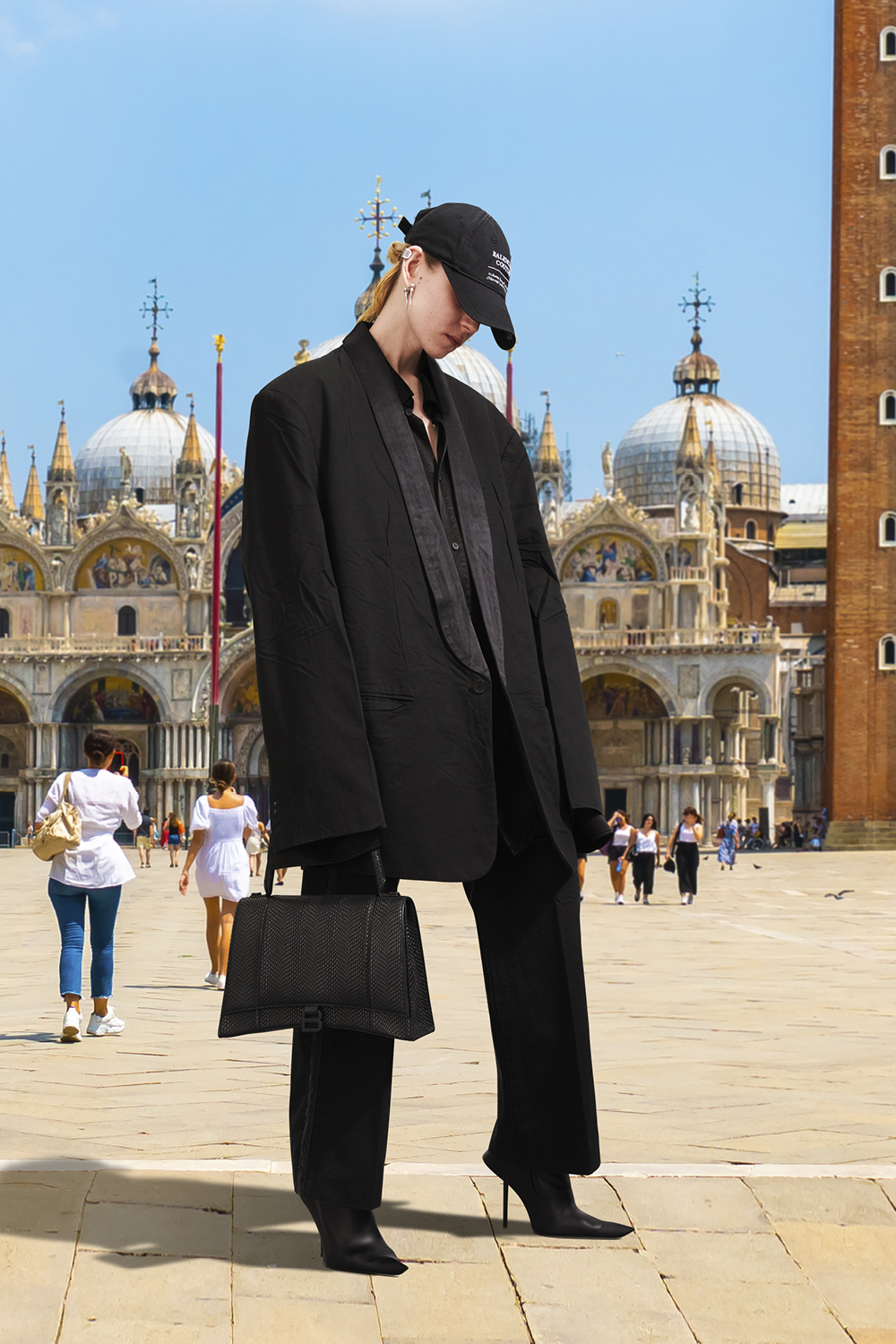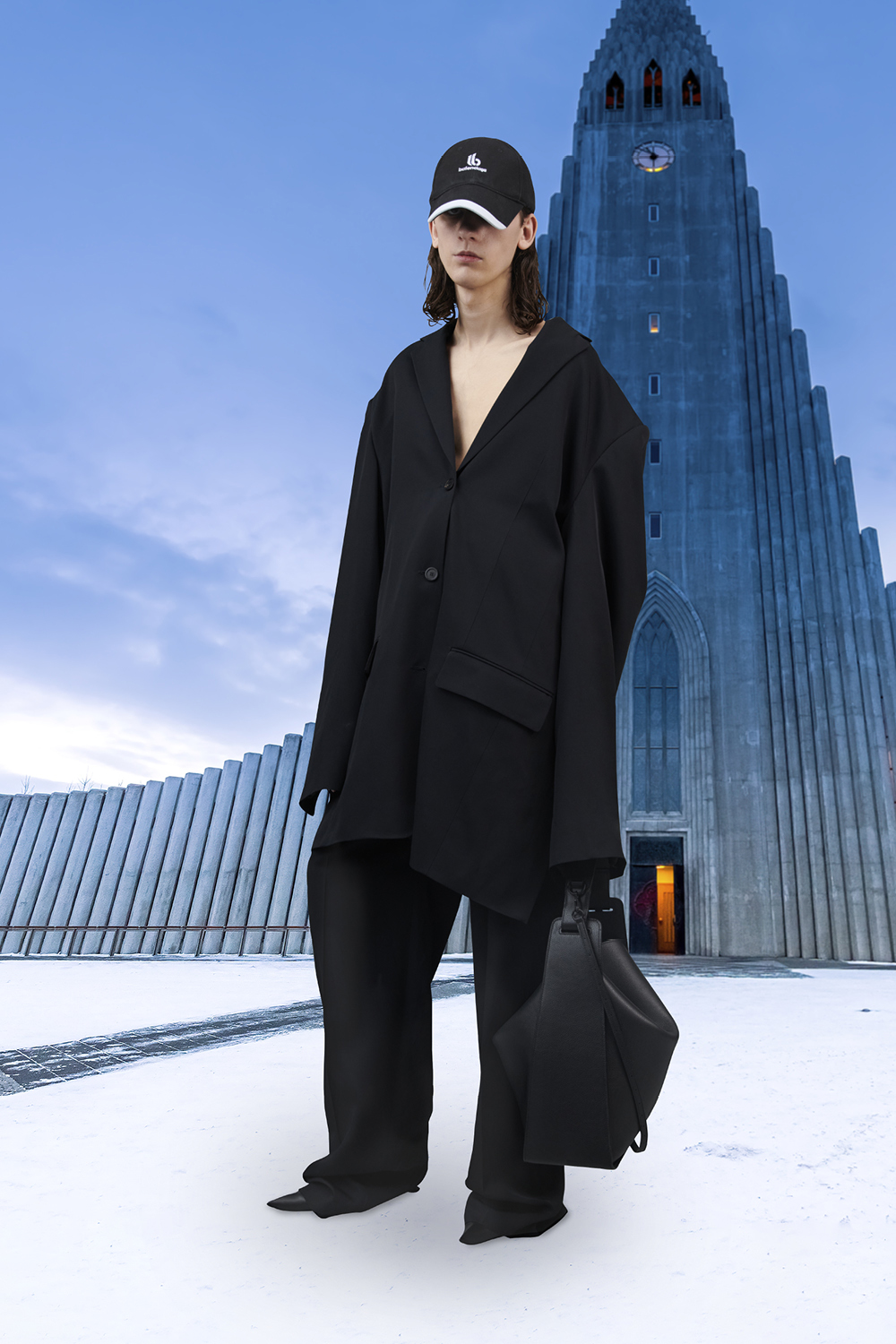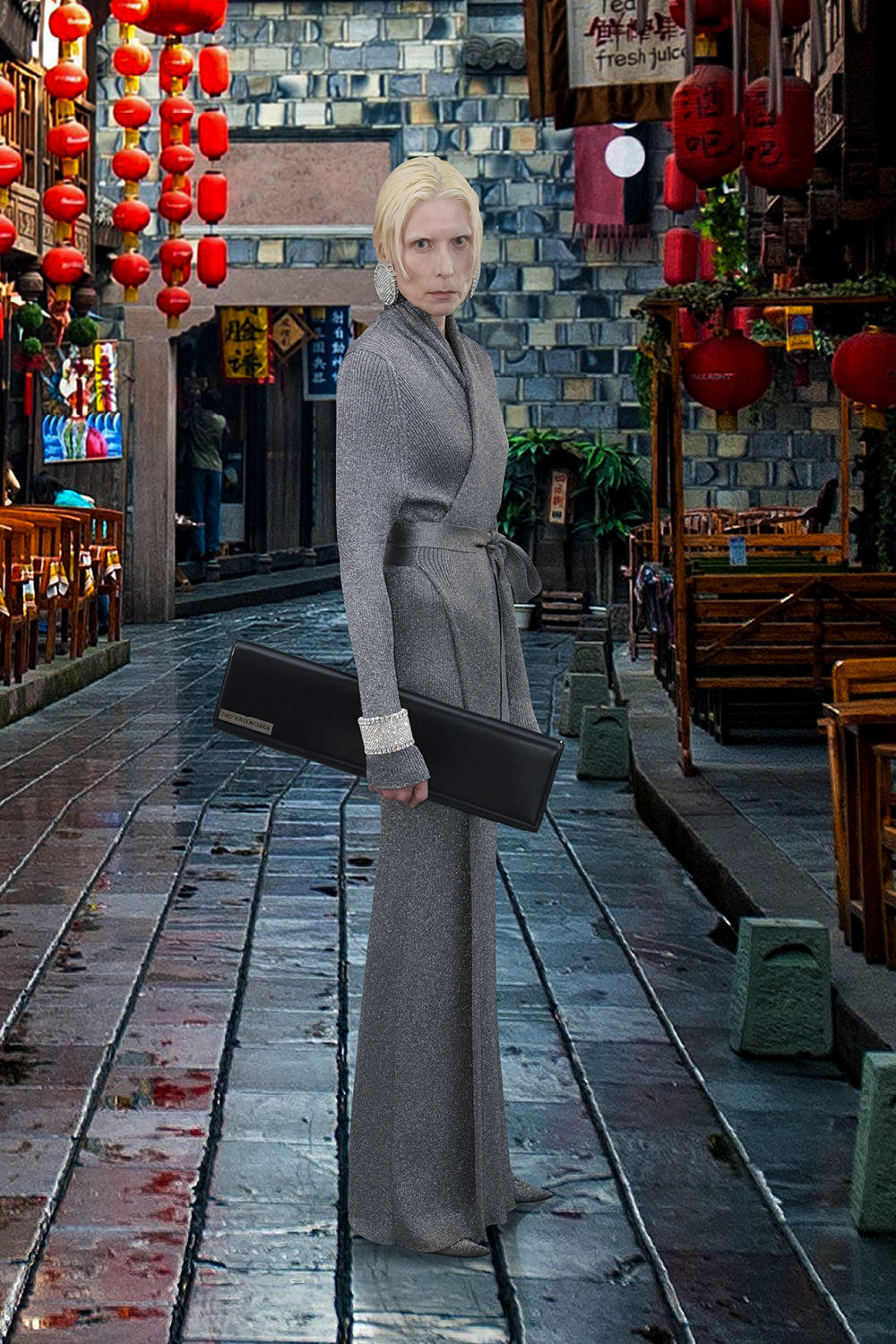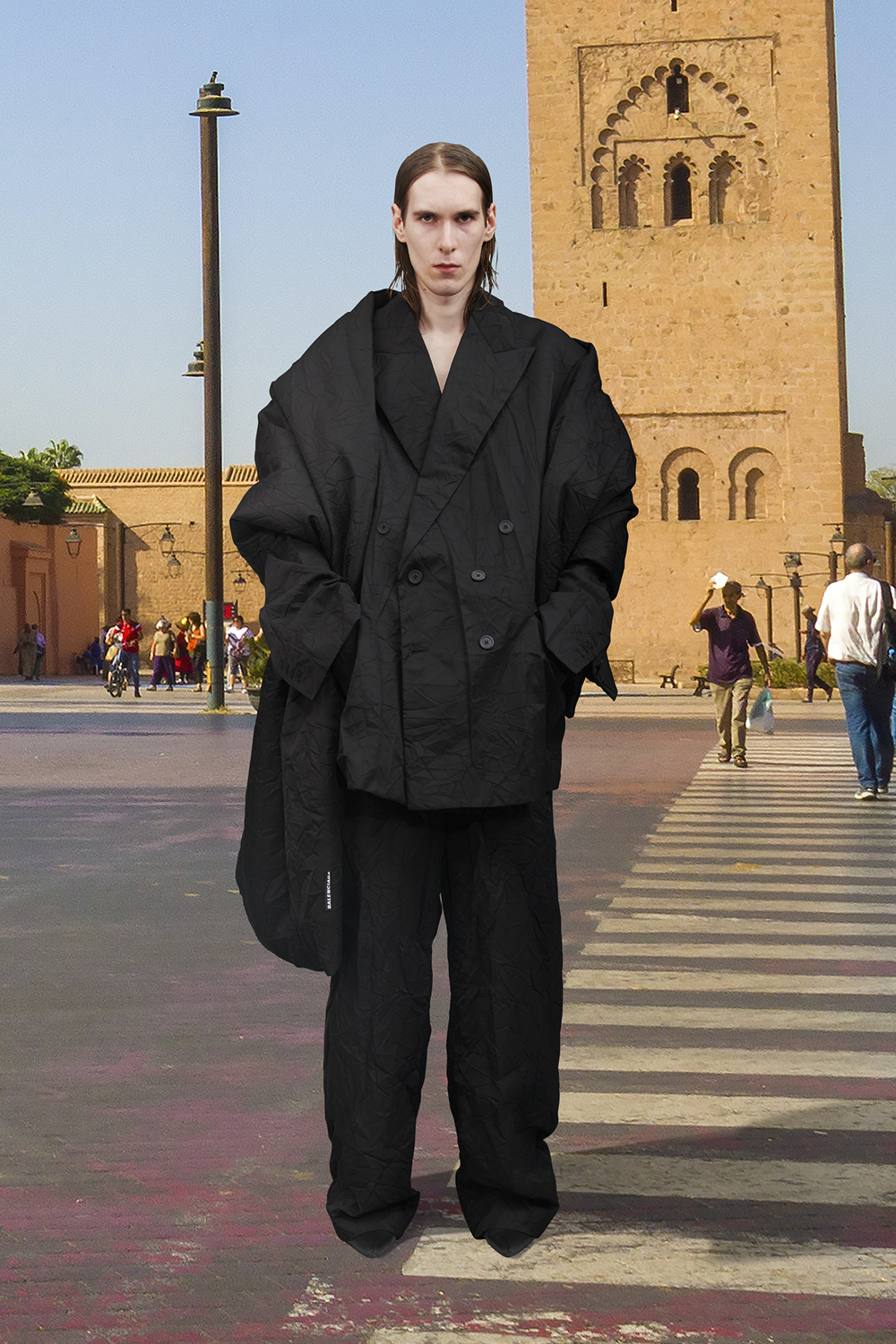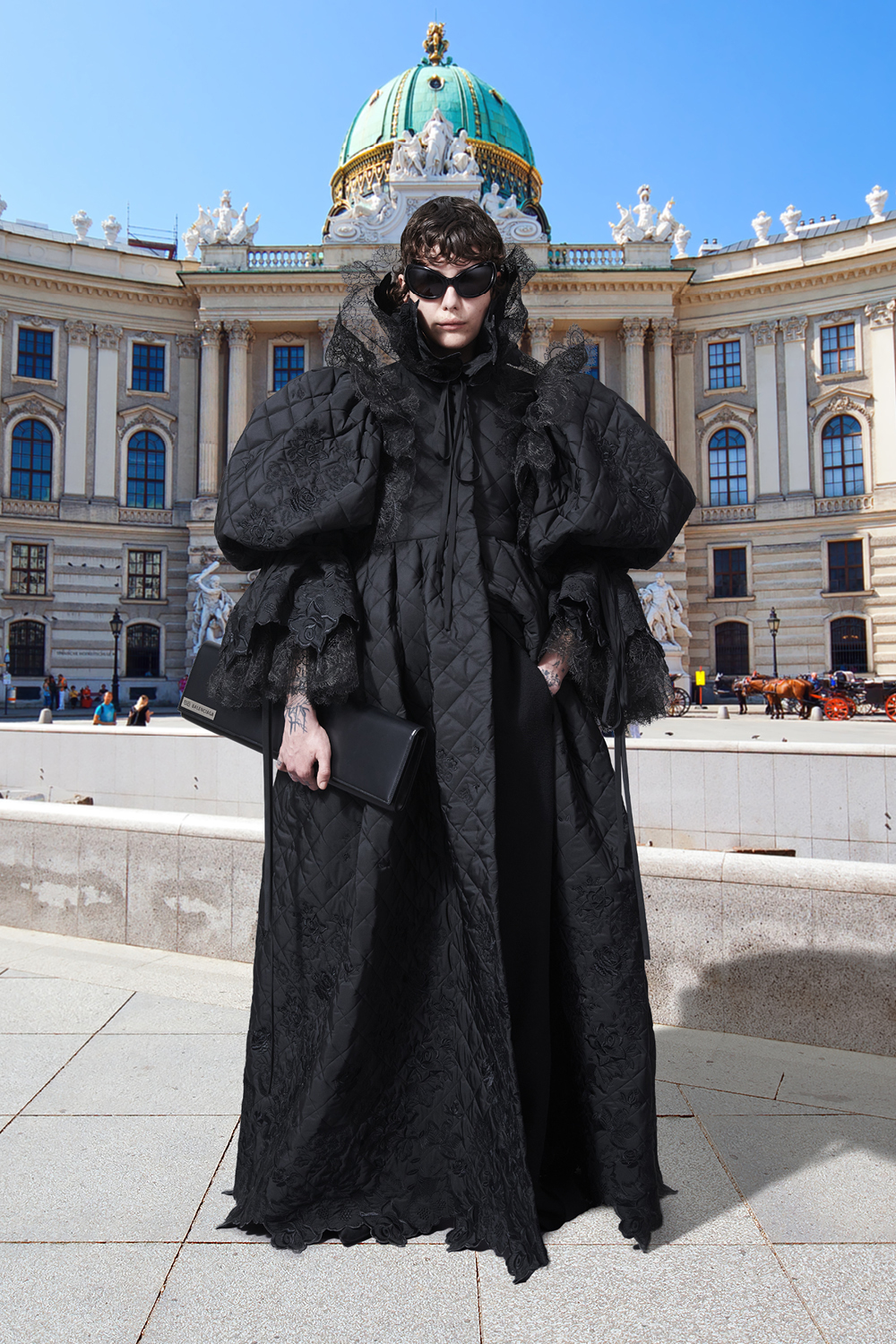 Launching in tandem with the Winter '21 lookbook is a captivating new video that couldn't have been shared at a more appropriate time. Titled 'Feel Good Video', the project was an easy route to feeling just that with scenes produced to evoke a positive emotion.

Made in collaboration with Kamilya Kuspanova, Anton Bialas and Heejon Kwak, the video aims to instil joy in all of us by putting a montage together that shows children dancing, horses galloping, people reuniting and nature at its best.

Watch the 'Feel Good Video' below…
Brimming with positivity? Yeah, us too.

Now, discover Gucci's jaw-dropping Aria show (of which included a Balenciaga 'hack' collaboration).
.stk-post [data-anim-name="preset-slideInLeft"]:not(#stk) { transform: translate3d(-100%, 0, 0) } {"keyframes":[{"transform":"translate3d(-100%, 0, 0)","offset":0},{"transform":"none","offset":1}],"options":{"id":"preset-slideInLeft","delay":0,"duration":1000}} .stk-post [data-anim-name="preset-slideInRight"]:not(#stk) { transform: translate3d(100%, 0, 0) } {"keyframes":[{"transform":"translate3d(100%, 0, 0)","offset":0},{"transform":"none","offset":1}],"options":{"id":"preset-slideInRight","delay":0,"duration":1000}}