Everything you loved from the '90s is officially making a comeback in 2021 – think key pieces that have revolutionised the fashion industry. Even though it's been 30 years since the decade started, iconic separates including wide-leg denim, cropped cardigans, corset tops and tie-dye prints are resurfacing – more stylish than ever. Scroll through below to see which of your favourite—or most reviled—trends are new again…
CROPPED CARDIGANS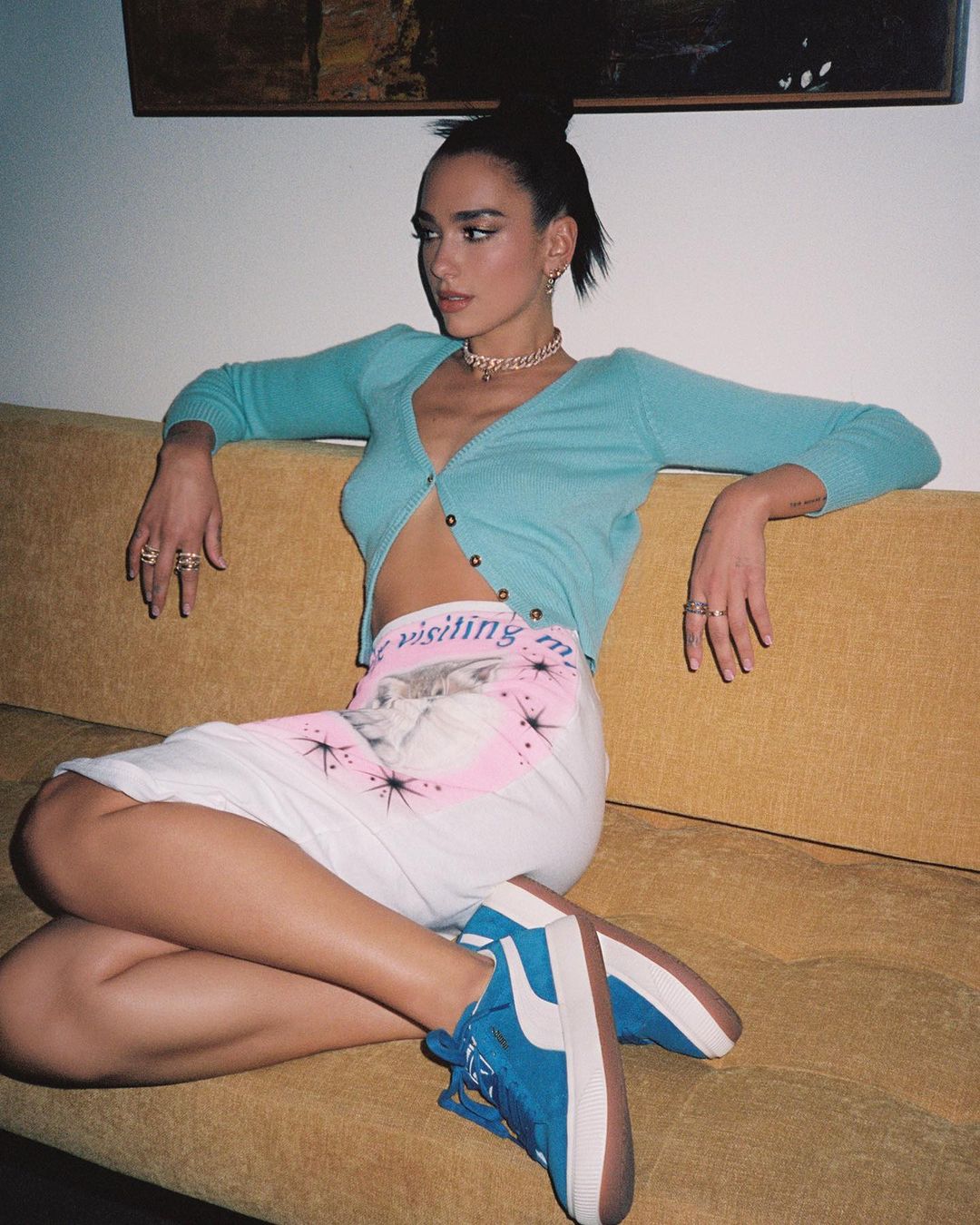 Back then, there was nothing like throwing on an easy cardigan to complete any outfit. In 2021, the updated version of a cardigan is cropped and is worn as a top. Roughly 30 years ago, the styling of the cardigan resembled an oversized fit however, this year, it has shrunk in size resulting in a basic yet sexy take on the classic. Printed, ribbed, slim-fitting and typically worn sans base layer, this knit is undeniably useful for the 'hot girl summer' approaching.

Taking cues from Dua Lipa, make it chic by pairing it with a pair of loose-fitted shorts or denim.
TIE-DYE
The tie-dye trend was prominent in the '60s and '70s and has returned in the '90s. Then came lockdown last year, where everyone (and we mean everyone) jumped on the DIY project on making glorious psychedelic patterns right from the comfort of their homes.

The tie-dye craze has been one impactful trend, enough that it has permeated high fashion. Seen on the runways including Dior, Givenchy and Stella McCartney, discover some of our favourite tie-dye pieces to front this summer.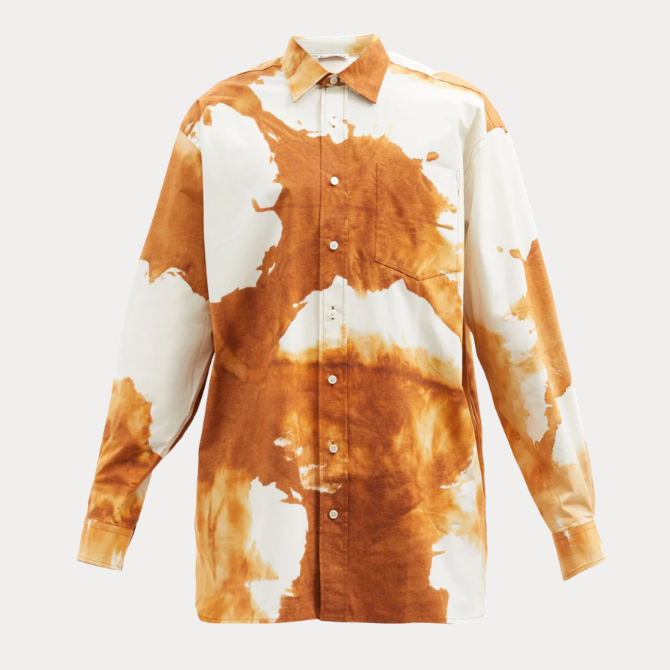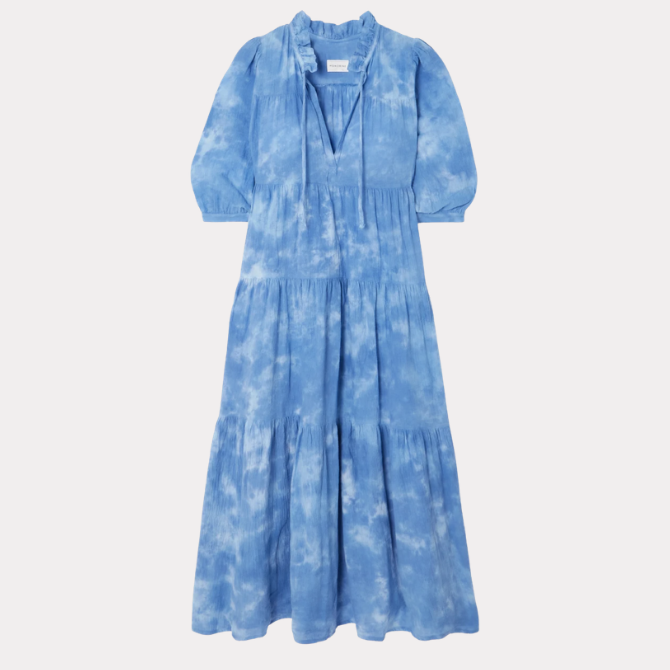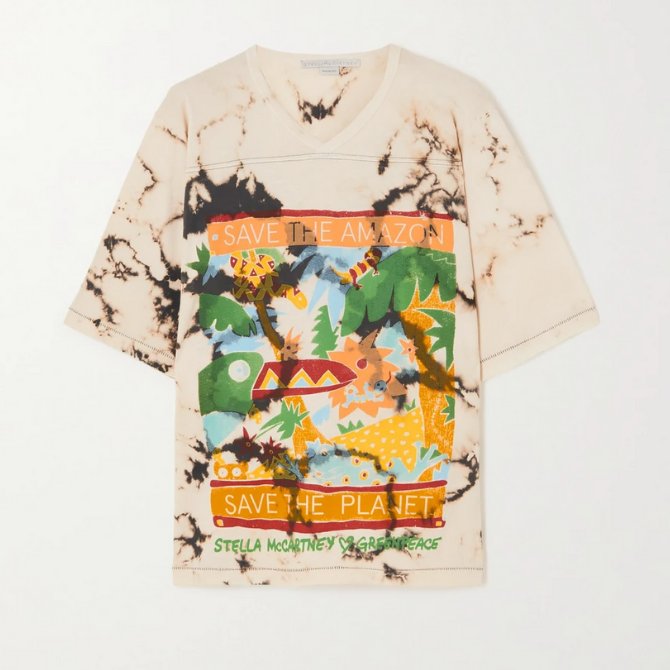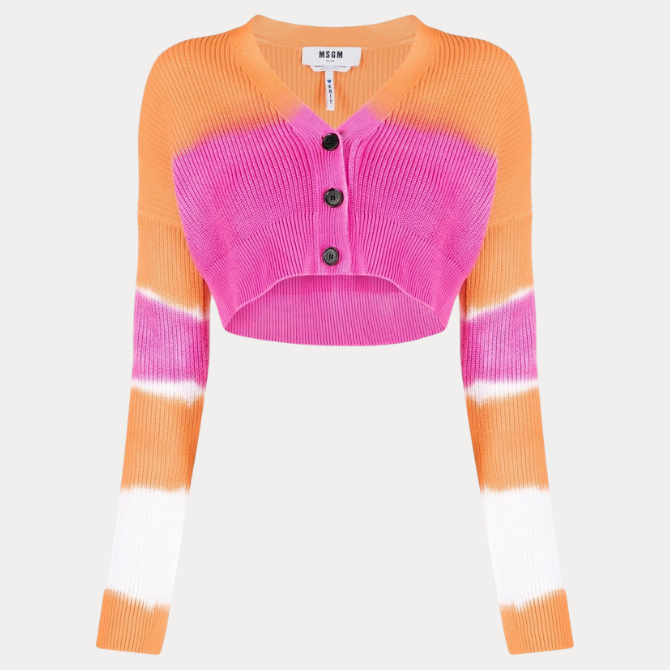 BUSTIER TOPS AND CORSETS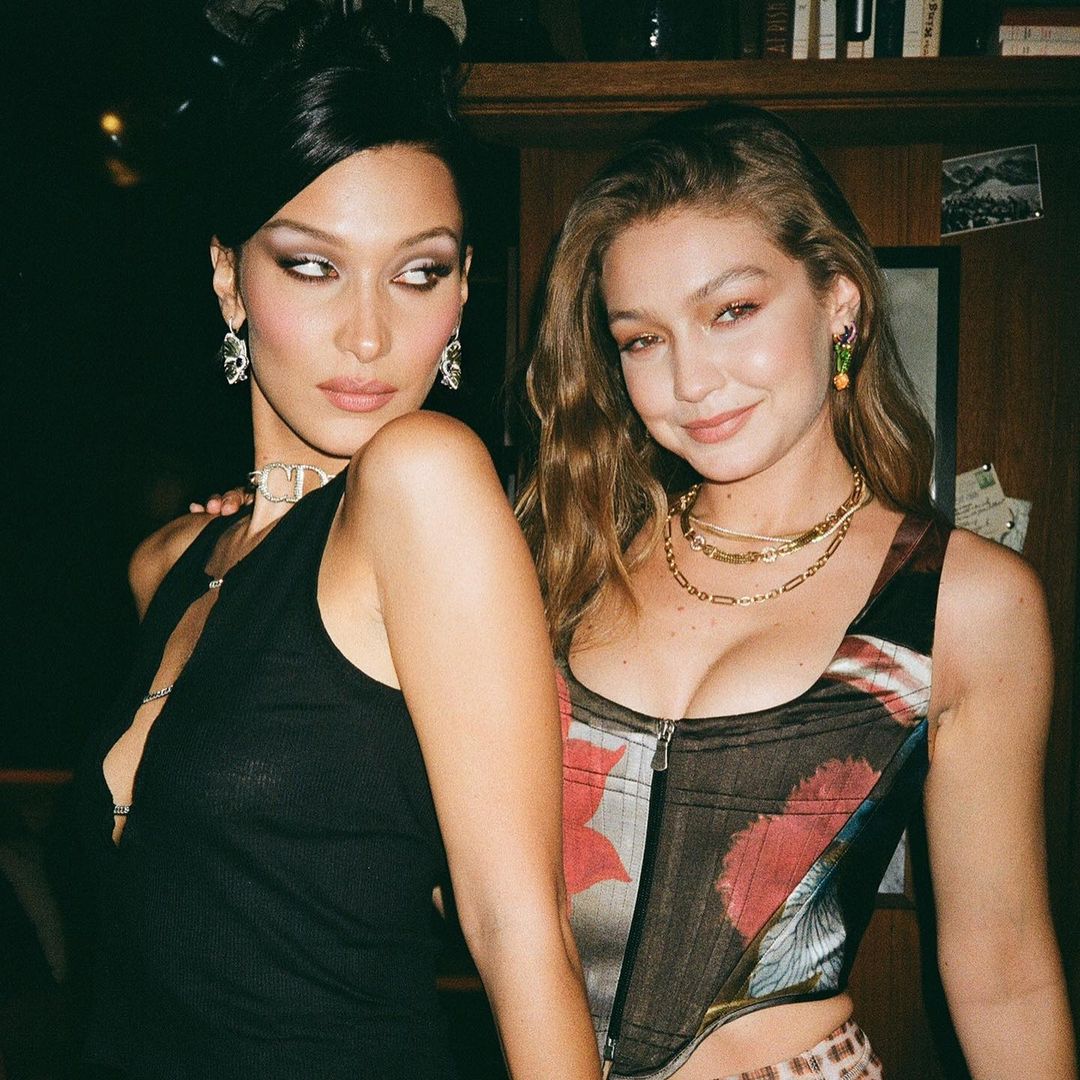 Bustier tops and corsets have officially made a comeback. Corsets in specific, almost seemed impossible to make a return in an era that sparkles with body positivity and self-love but, the Netflix show Bridgerton has made it so popular that celebrities have made the piece of clothing reach cool, cult status.
WIDE-LEG PANTS AND DENIM
Say so long to skinny jeans! The unforgiving, leg-hugging style has made way for a looser look and we're so here for it. Wide-leg pants, mom jeans, flare denim and the high-waisted baggy style are back due to street style stars opting for more comfort, celebrities including Karlie Kloss, Gigi Hadid and more have proved that the silhouette is actually flattering on all shapes and sizes.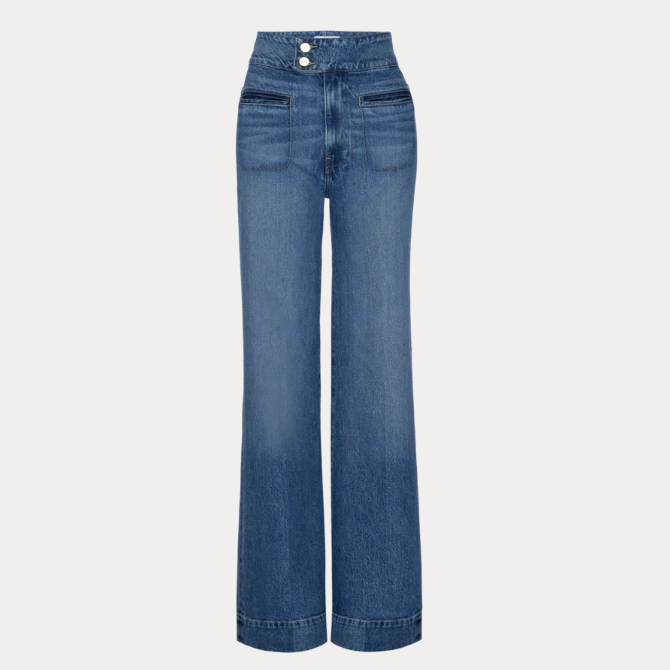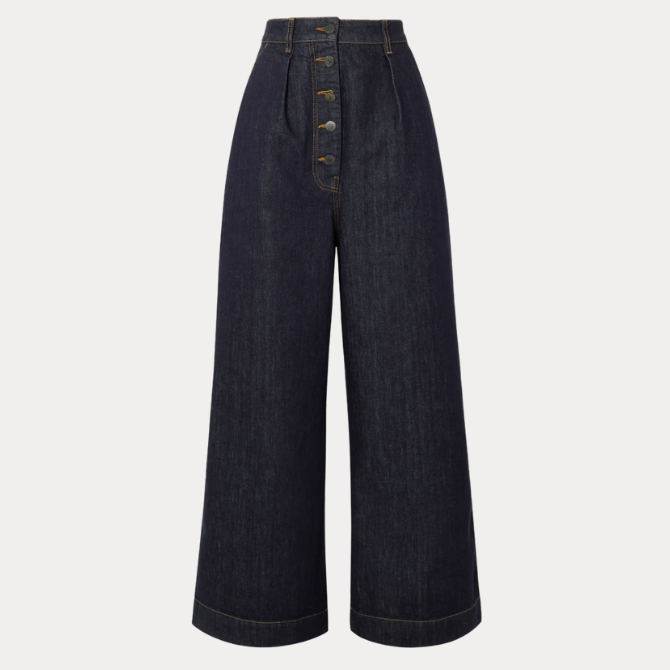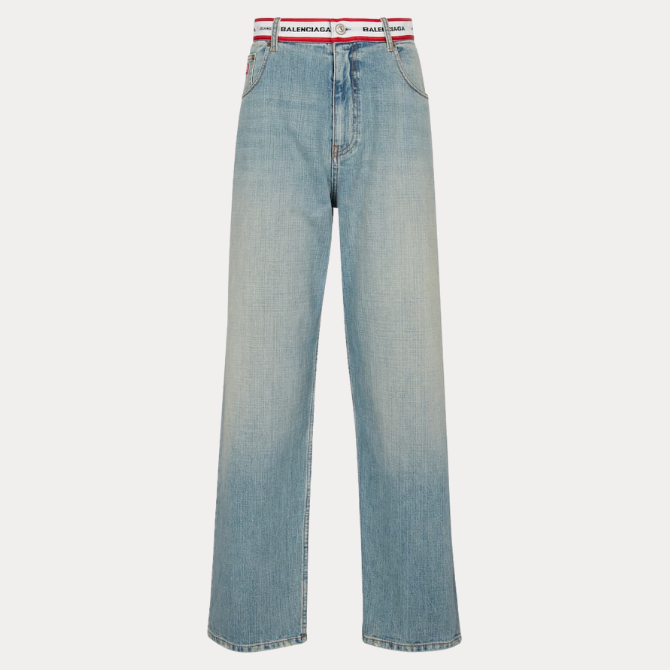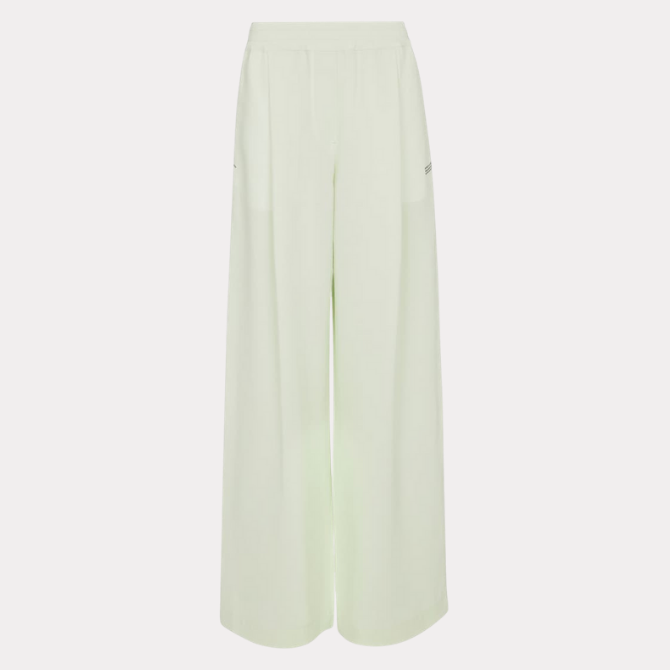 ACCESSORIES – MINIATURE BAGS, STRAPPY SANDALS AND BUCKET HATS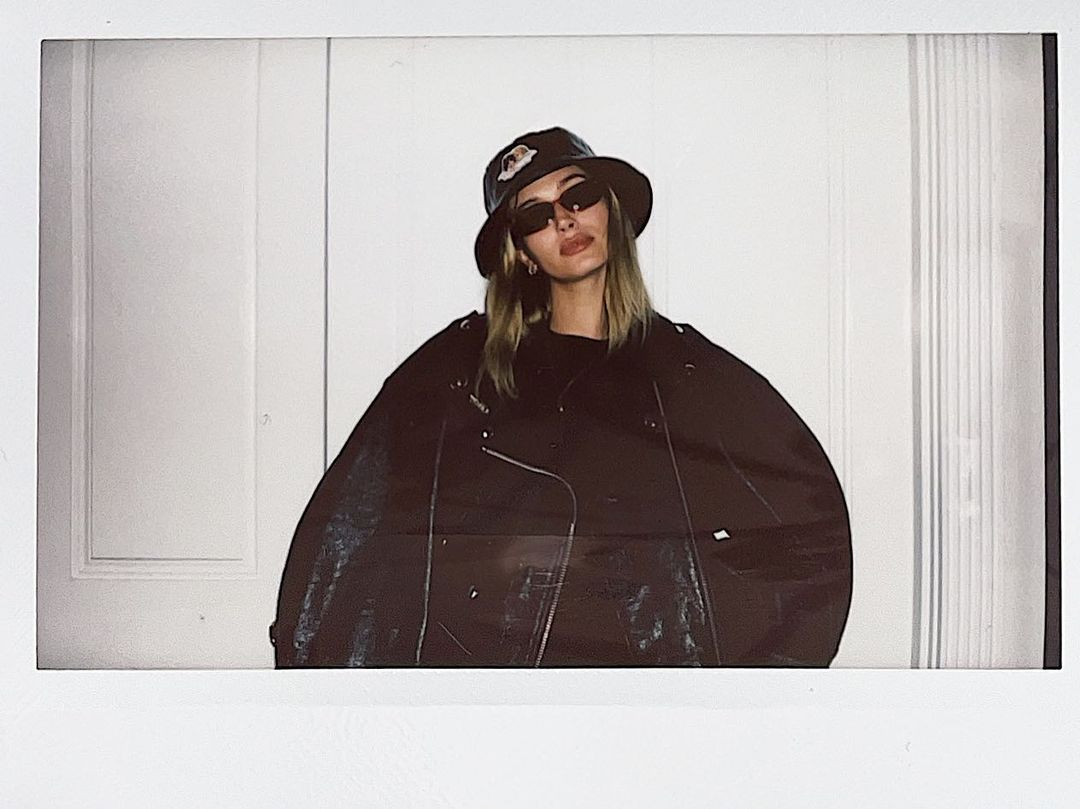 Accessories have definitely made a comeback, but not in the way you think. Whilst jewellery trends tend to change every season, we're putting the spotlight on those divisive trends that dominated the '90s: think bucket hats, strappy sandals and miniature bags. You either loved them or wouldn't be caught dead in one but it seems that in 2021, what was once considered a joke in the industry is looking good for the summer.
Today, these genius belt bags are back with a vengeance, bucket hats are now a stylish way to protect you from the sun and strappy sandals come in every heel size, making comfort our go-to feeling this summer.
HALTER TOPS AND SLIP DRESSES
Silk slip dresses were definitely a staple in every girl's closet in the '90s. Today, they're back for everyday use – often paired with a blazer, chunky sneakers and choker necklaces – and nothing feels quite as effortless as the tried-and-true slip dress.

Spaghetti-strap tops and halter necklines are synonymous with the late '90s and early aughts, and 2021 is the year we're seeing the tops come back into style in a big way.