Full disclosure. I'm a little bit of a vintage freak. I don't have many pieces, but the ones that I do, I wear with pride and the snug satisfaction that Brenda over there can't get her hands on it, cause honey, it just doesn't exist anymore (tight smile).
Vintage, which had associations with musty, thrift store cast-offs, is now the badge of bragging rights, championed by celebrities, stylists and Instagrammers (guilty!) all publicly posting their profound love for preloved.
The desire is real folks. According to research, the UK second-hand clothing market is estimated to be x1.5 times bigger than fast-fashion by 2028 propelled by eco-conscious millennials and "Gen Zers" relinquishing fast fashion for more considered novelties. The resale market is also projected to reach $64billion in 2024, almost tripling its growth from 2019. Enough fancy facts, you get the point. Vintage and secondhand fashion are HOT.

So, what happened? When and why did old(er) become cool(er). Well, for starters, it was ALWAYS cool, and I could rant endlessly on vintage's inherent superiority to seasonal, trend-led fashion and potentially derail this whole conversation. But for the sake of clarity and word count, I'll condense it to 5 key points on Vintage's New Cultural Cool.
VINTAGE CLOTHING HAS CULTURAL RELEVANCE.
How people dressed in the past played an important role in shaping their identity. The punks had their safety pins, new Romantics their ruffles, grunge rockers, their flannel, and angst…all of which were signifiers of a lifestyle. An ideology. A sense of belonging and community. A style tribe of sorts. Vintage today, is a gateway to referencing and channeling the cultural significance of a particular time in fashion history.
That A-line skirt is not JUST a skirt, Brenda. It's a symbiotic cut of the '60s. Of swinging London. When London was in its heyday, the economy was booming, and hemlines were short and rebellious. It's Twiggy and her snaggle tooth boyfriends, Mary Quant with her Avant Guard wedge bob haircut. Get a clue!
So, you seeeeeee, that vintage Paco Rabanne A-line is not just a skirt, it's a cultural statement.
Can't claim to say the same thing about high-street knock offs now, can we? (smirk)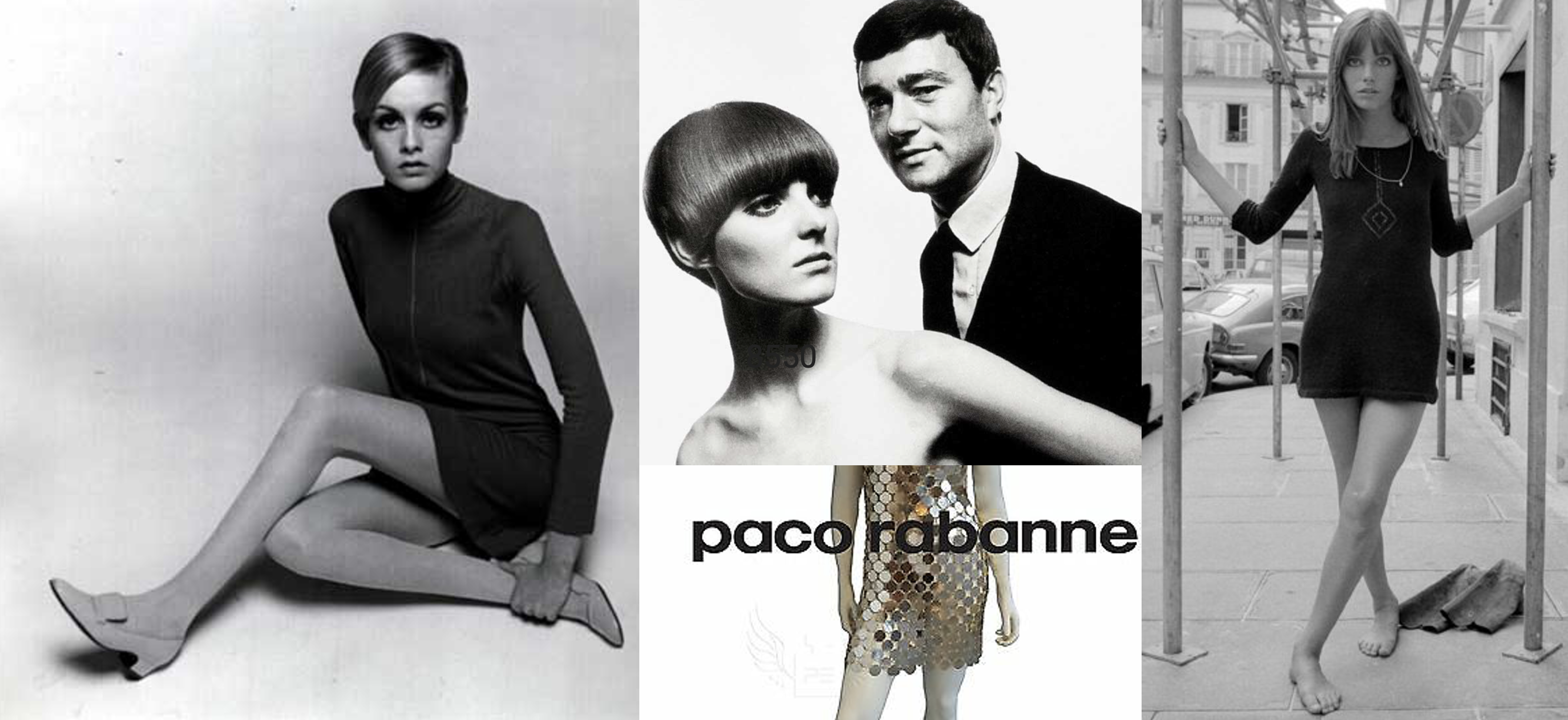 VINTAGE IS A CONSIDERED, SUSTAINABLE OPTION. READ "WOKE"
In this post-pandemic age, nothing is more de-rigueur than "wokeness"; consumers have re-aligned themselves to a more considered approach to shopping, with a distaste for disposability informing how they consume. Competitive price points aside, shopping vintage is a sustainable option whether you're an eco-warrior or not. Buying vintage invertedly means you are buying something that has a history, a prior wearer and is indeed, NOT new. It's onto its second or third life, which reduces the negative impact of production because the piece already exists. Here's (another) fun fact, if everyone were to buy just ONE preowned or vintage item vs new this year, the environmental impact we would save would equate to 449M lbs of waste = roughly the weight of 1 million polar bears. Yes. That's right. Polar bears. Didn't see that one coming, did you?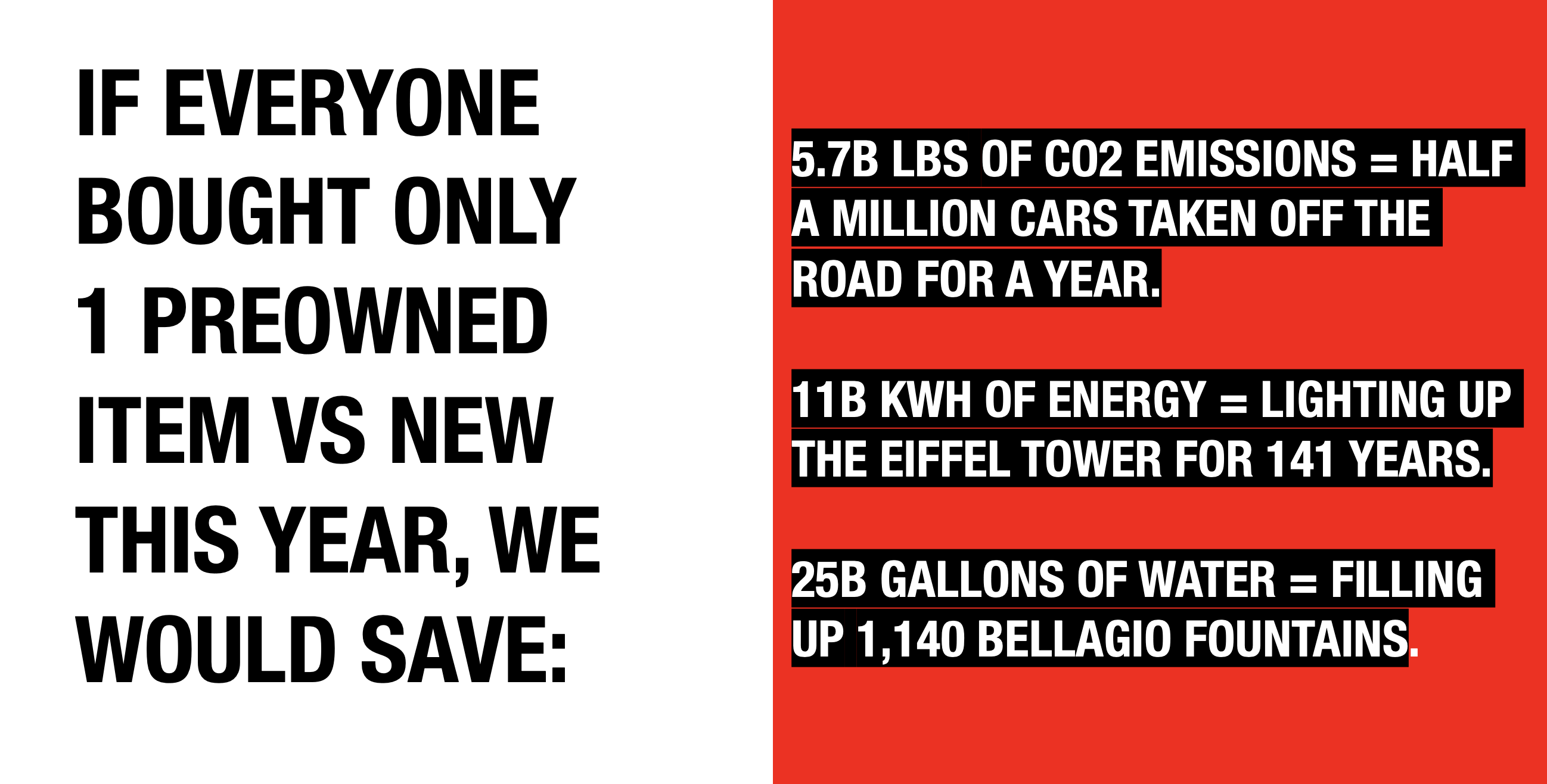 VINTAGE IS TIMELESS, SPECIAL & ONE OF A KIND.
With fashion's relentless cycle churning out the "the next new thing" at such an exhaustive pace that gets outdated in the blink of a fashion minute, vintage, thankfully, exists outside of the seasonal cycle, rendering itself timeless.
As Tonne Goodman, Vogue US fashion editor states – "by the time a runway piece is worn in real life/real time, the clothes already feel like last season." But if it's vintage, on the outskirts of the system, it won't have been Instagrammed, liked and copied to death – making it unique and mysterious. Extra bonus points if it's a cult classic like Helmut Lang or Margiela. No visual fatigue there.
Wearing vintage not only makes a bold personal style decision; it gives you permission to be THAT girl. The one in the cobalt blue Claude Montana jacket with the expansive shoulders, not succumbing to trends or looking-different-just-like-everyone-else in a crop top and athleisure sweats (side note, it's time to shelve those). Vintage is a return to individuality. And that, no matter the season, is always in style.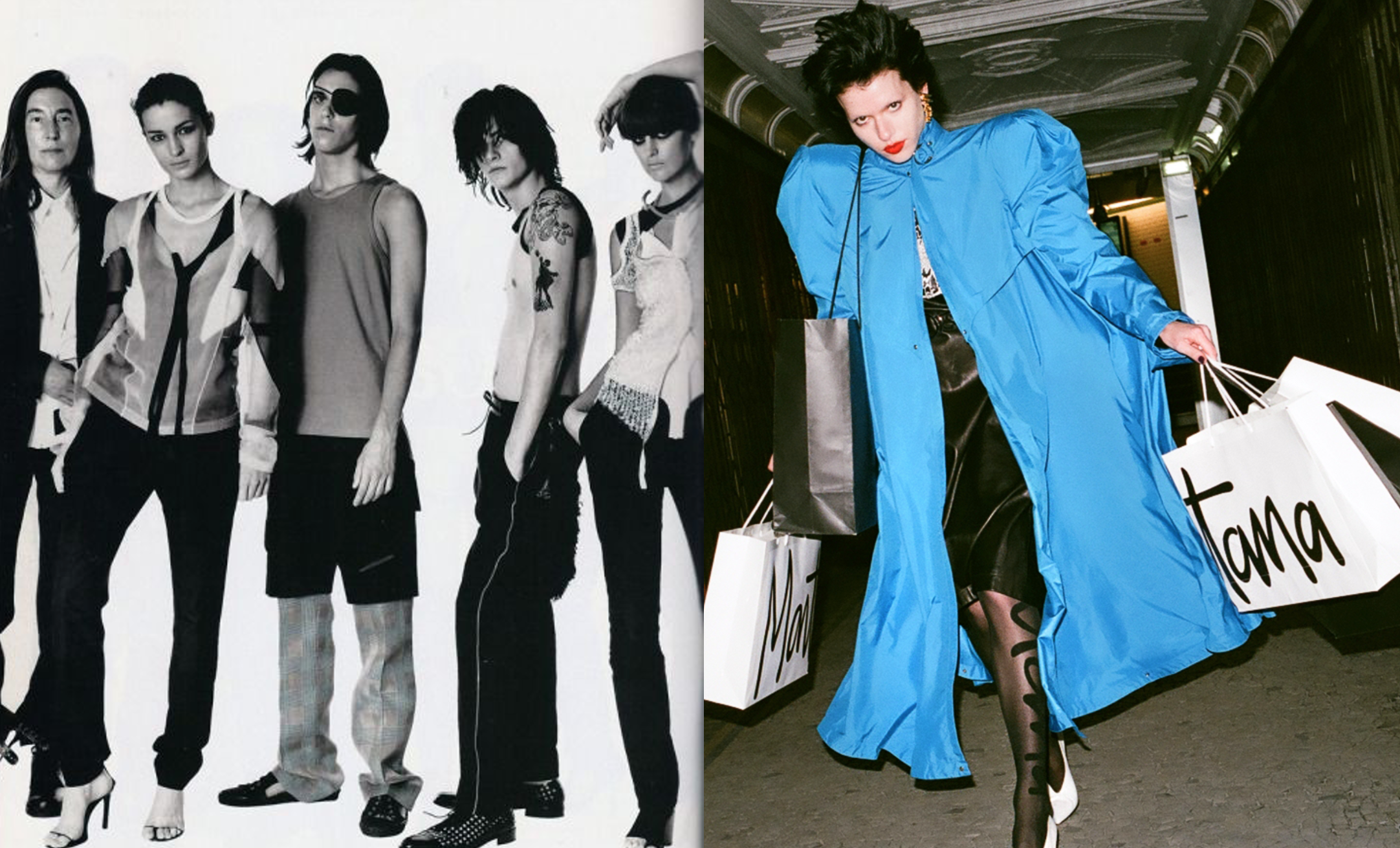 VINTAGE IS AN INVESTMENT THAT PAYS OUT.
Similar to fine wine and women, top-tier vintage appreciates in value over time.
You can buy a vintage Versace dress from the 90's, wear it 3 times, resell it and make some extra bank. Or rummage those forgotten dresses in the depths of your mother's closet and conjure it up a new life.
With the cost of luxury continually going up – Chanel bags rise an average of 15% annually – buying vintage feels like better value than ever, plus it survived the test of time! The rarer the item, the higher the gain – a unique Birkin in ostrich leather sold on The Real Real for 21,000 Euros when its original retail price was around 15,000 euros (insert jaw drop here).
So, the parable to this story kids is to take care of your things, invest in a unique piece of vintage that is MORE than just apparel, but a piece of fashion history. And then wear them well. And long. Until you no longer get a twinkle in your toes and resell it to give it yet another lease on life…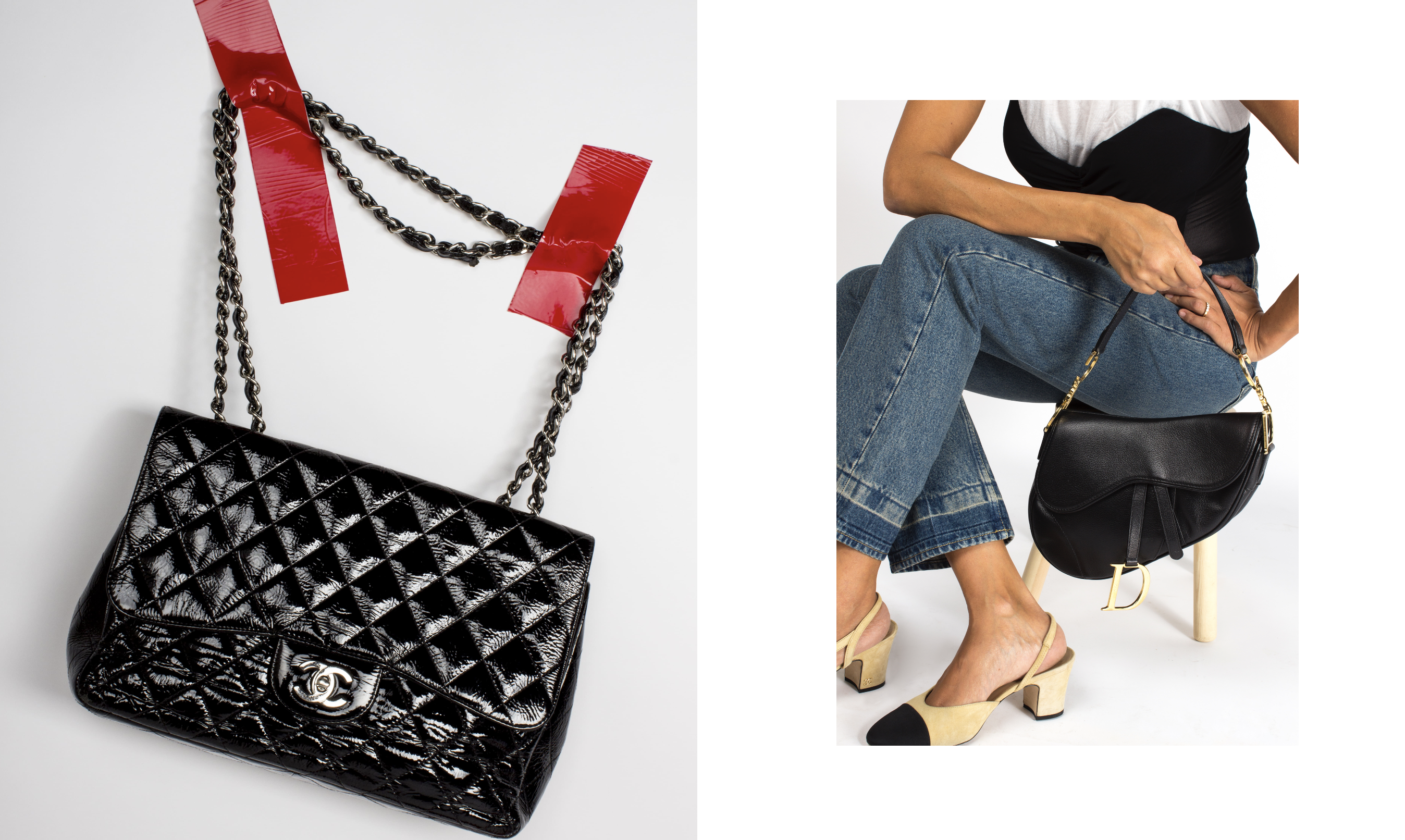 Ok. You thought that was the end, right? I did too. BUT there's still one last point I'd like to make and it's that VINTAGE IS A UNIQUE EXPRESSION OF PERSONAL STYLE THAT TELLS A STORY. I was heading here all along guys.
Just ask Miuccia Prada who wore vintage for 10 years prior to starting her label due to the history each piece had. "Each dress represents a person, a piece of life. For me, the past always had incredible value because anything you learn comes from there." Ultimately, if you don't know your fashion past, how can you predict its future?
There's a little black dress I own, a vintage, fitted Dolce & Gabanna-esque brocade-lace stunner that makes me feel like a wanton Sicilian widow, who I imagine to be the prior owner. I often conjure up that persona when wearing it as it adds so much more gravitas when having cocktails, imaginary heaving bosoms and all.
You see, wearing vintage is like wearing archived collectables, each piece drenched in rich history and with a story to tell. So that you dear wearer, can tell your own.