Alber Elbaz, the former creative director of Lanvin — who departed from his position after 14 years at the couture fashion house in 2015 — makes his highly anticipated return to fashion with a new label. A joint venture with Richemont luxury group, AZ Factory. From the concept to the key looks, here is everything you need to know.
THE CONCEPT

"I am so happy to be here, wow!" Was Alber Elbaz's enthusiastic greeting is his new fashion film AZ Show Fashion, a prelude to his anticipated label launch. "I needed to take time to fall in love with fashion again", he continued. "I need to take time to think, to dream. I travelled. One visit at Silicon Valley made me dream again. I asked myself after this trip can tradition and technology co-exist? Is fashion still relevant today? The answer is yes. Big big yes. Because when things are not great, we need fashion".

"It is not my comeback, it's us," the Paris-based Moroccan designer says. "We are a factory, and a laboratory. And we are starting small." His new project is all about combining the latest technologies with exquisite, sculpted silhouettes. "We are on a journey to design beautiful, purposeful, solutions-driven fashion that works for everyone", he explains. "We are life, not just lifestyle. A place to experiment and try new things, our way".
THE LOOKS
One part of the collection, My Body, is focused on the perennial classic. The Little Black Dress. With a sporty twist, gold zippers and constructed from an innovative knitwear technology (other colourways include red, white and beige). Elsewhere, there's Switchwear: modular and playful looks "that take you from leisure to couture in under one minute." Think bodysuits, hoodies, silk pyjamas and false "duchesse satin" skirts, that are actually made from recycled yarns. Alongside pointy (yup) sneakers and costume jewellery (sparkling crystal barrettes, big pearls and gold chains).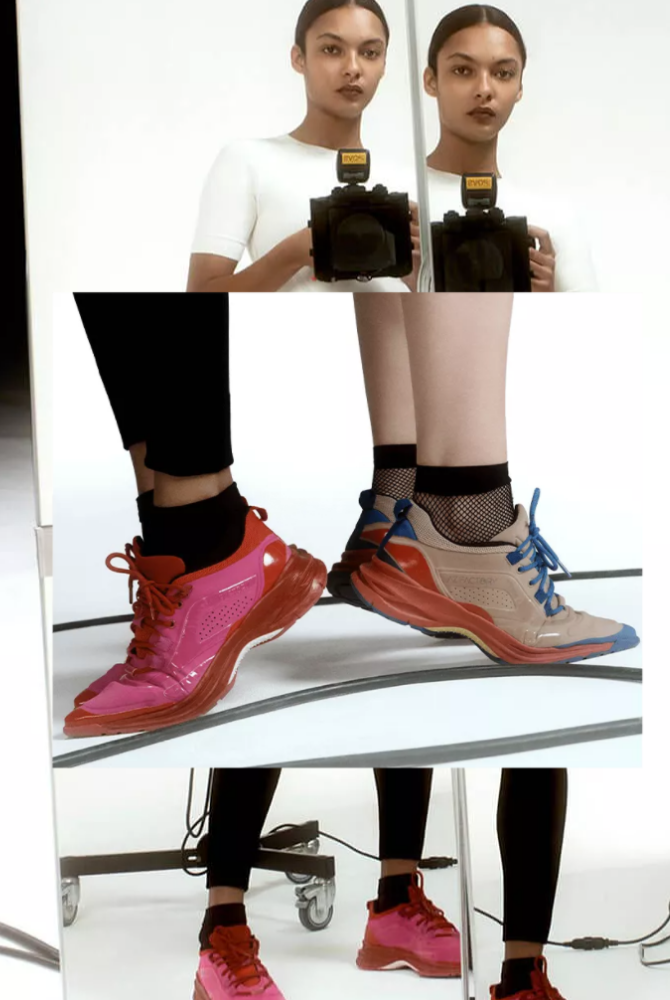 ALBER AND CO
Alber Elbaz has long seen the value in a friendly support bubble. In a past interview, sharing, "I believe in friendship; I believe it gives you a comfort. There is nothing that can kill me more as a creative person than politics… I don't deal well with b*****s…" In his AZ Show Fashion video, he was surrounded by his friends (actress Amira Casar helped him backstage, and industry insiders Anna Wintour, Marc Jacobs, Rick Owens, and Suzy Menkes all wished him luck at the end of the film). Elsewhere, he held a talk show with friends Camille Razat, Kristin Scott Thomas, Rachel Khoo and Charli Howard on Net-a-Porter's social channels. You can watch it below…
WHERE CAN I BUY IT?
The first drop of the collection is already available online on AZFACTORY and Net-a-Porter.
First published on Buro247.com.