As part of its Diary Resort '21 collection, Valentino launched an exclusive selection of straw hats in collaboration with Borsalino, and not only will you get to front the collection — but you'll get to customise your pieces too.
The Borsalino x Valentino collection sees two exclusive straw hats that come with the hand-embroidered Valentino logo, and complete with a special Borsalino x Valentino packaging has been designed. Making it the perfect gift to give, each style can be personalized with a name.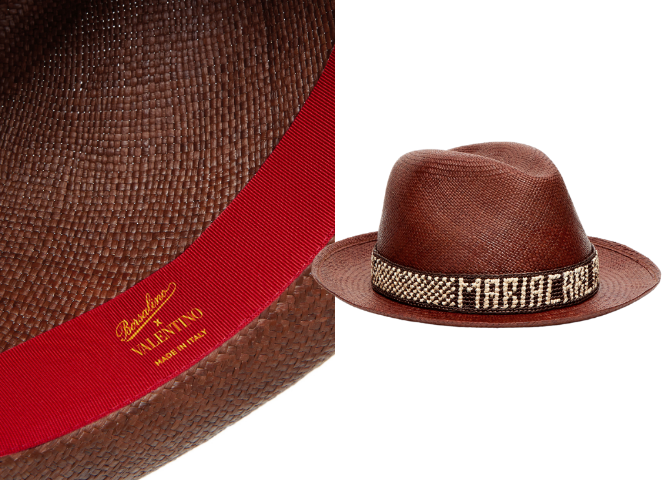 The personalization service will be available at the Valentino boutique in The Dubai Mall starting from February 2021. It is also available without personalization at other boutiques in the region.
Also, discover Okhtein's Queen Victoria-inspired handbag collection.