It's always a sad day in fashion when any label, whether successful or still emerging, shuts it doors. This week's casualty, red carpet favourite and former "Project Runway" judge, Zac Posen, announced the devastating news that he would be shuttering the business that he founded in 2001.
Describing that he had no choice but to stop trading after failing to find new investors or a buyer for the business, Zac told WWD that the decision was "surprising and immediate," saying, "We were in a sale process and we ran out of time."
"There was a board vote. We had to make the call," Posen continued. "My partners and I tried everything possible within our means to find solutions to keep it going. I have been trying to find the right strategic partners at this tough time in retail and in the industry. The clock ran out."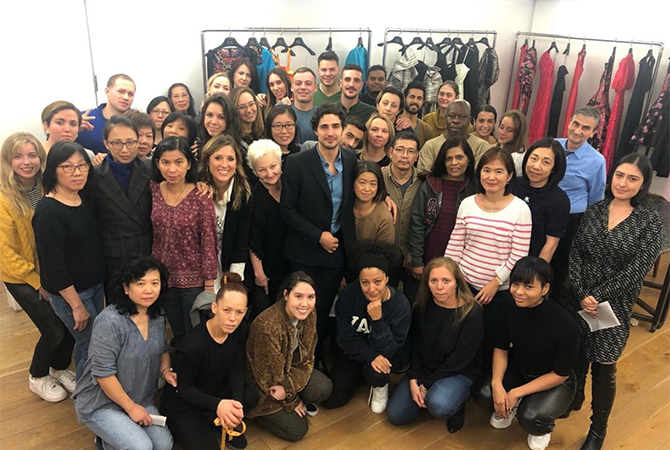 The company, which includes House of Z and Z-Spoke, has already ceased operations, letting go of all 60 employees. Zac took to Instagram on Friday sharing a picture of him and his team which he captioned, "I want to express my appreciation to our extraordinary team and for all those who have stood by me and the brand." He continued: "I owe a great deal of gratitude for their unwavering support for and dedication to the Company. I am grateful to the team who lent their incomparable talent and commitment along the way. I remain incredibly proud of what we created and hopeful for the future."
Zac had been designing 14 collections a year for his signature line, his diffusion line Zac by Zac Posen, as well as being the creative director for Brooks Brothers. His figure-flattering mermaid gowns have been seen on stars such as Katie Holmes, Michelle Obama, Amal Clooney, Claire Danes and more. He was even responsible for designing Princess Eugenie's second wedding gown, and more recently, Katharine McPhee for her wedding to David Foster.
Now, read more on Lady Gaga's new gig in Ridley Scott's upcoming Gucci movie.
Text by Dina Kabbani