The 2019 Oscars may have already happened but we're still reeling from everything we saw. From Olivia Colman beating out Glenn Close for best Actress in a Leading Role to Rami Malek becoming the first Arab to win an acting Oscar to Lady Gaga and Bradley Cooper performing 'Shallow' to a captivated auditorium.
And on the topic of Gaga, she's currently dominating headlines not just for her performance (and undeniable chemistry with Bradley Cooper) but also for her bling BLING.
She swanned her way down the red carpet in a black Alexander McQueen gown with matching gloves and a diamond necklace that gave her some extra star power. Around her neck was a 128.5-carat Tiffany & Co. Yellow Diamond piece which was previously worn by Audrey Hepburn in publicity photos for Breakfast at Tiffany's in 1961. From one legend to another…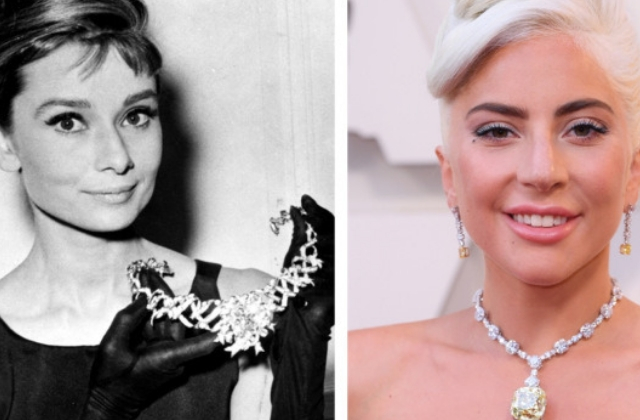 Now, check out the latest trends pouring out from Milan Fashion Week.