Meghan Markle and Prince Harry are continuing their Morocco trip right now. And with each new item on the itinerary, a new outfit comes with it, naturally.
Yesterday we saw her in a red-hot Valentino dress, conservatively hugging her bump. And today, we're seeing her in a custom Dior gown. We've noticed a trend here. The Duchess is one with capes these days. We think it's for two reasons: 1. There's breathing space. 2. There's minimal effort but maximum style that comes with a cape gown.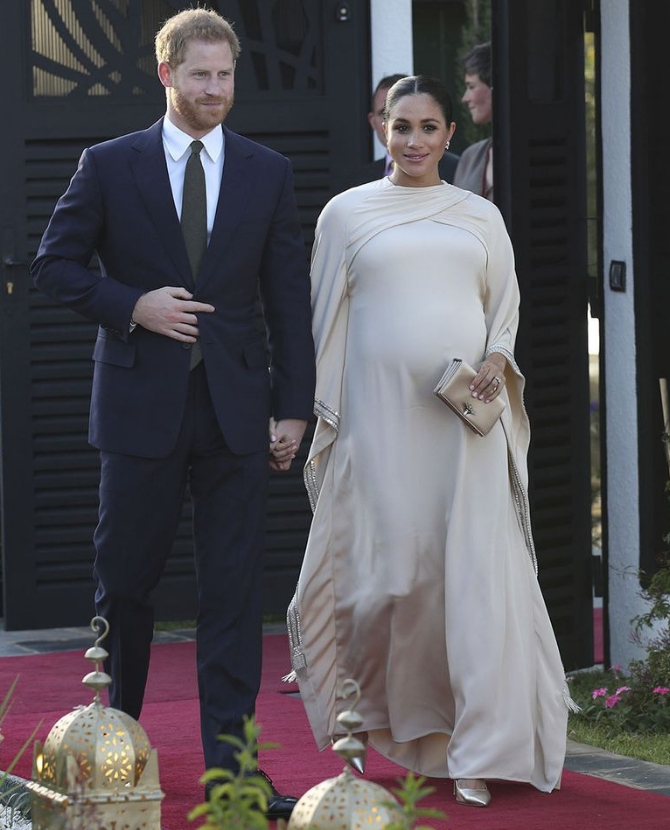 She wore the custom Dior gown to a special reception hosted by the British Ambassador to Morocco and looked like the princess she, well, is. Completing the look, the Duchess went for a satin clutch, also by Dior, and simple gold accessories.
P.s. We're vibing the henna on her hand.
Now, see the incredible bling Lady Gaga wore to the 2019 Oscars.