Whilst Fashion Month is just around the corner, the Cruise calendar is slowly creeping up just behind with a slew of shows scheduled throughout the month of May.
Chanel will be kicking off the calendar on May 7 with a show in Capri, followed by Dior's Italian showcase (May 9), Prada's Japan expedition (May 21) and Max Mara's Russian adventure (May 25). Gucci, however, will fall right in between with a show scheduled on May 18.
Whilst very little was shared about where Alessandro Michele is set to showcase his latest Cruise collection for Gucci, we finally know that it's set to take place in none other than San Francisco.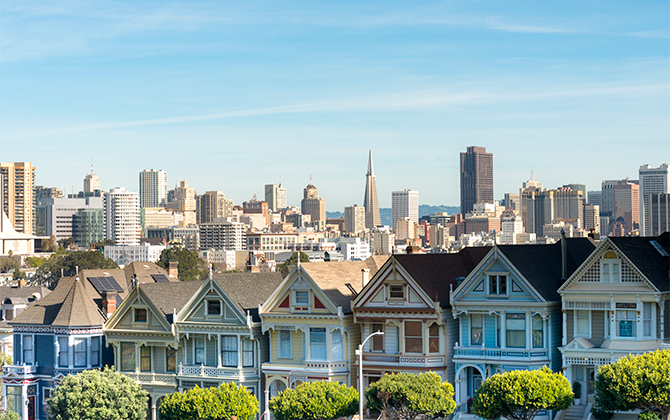 The city, known as symbol of diversity, liberty, freedom and a literal melting pot of cultures, will play host to the Italian fashion house — plus, represents Michele's diverse vision for the brand.
The move to show in the Californian city follows Gucci's previous Cruise shows held in significant locations across the globe including the Dia-Art Foundation in New York, the Cloisters of Westminster Abbey in London, the Palatine Gallery in Palazzo Pitti in Florence, the Promenade Des Alyscamps in Arles, and the Capitoline Museums in Rome.
As always, we can't wait to see Michele's creations at the forefront.
Now, take a closer look at Gucci's Mickey Mouse collection.