Previously, it was challenging to find a piece of clothing that not only spoke volume, but was a recipe for empowered dressing. Whilst fashion today offers a surfeit of feminist concepts and collections that are aiming to dismantle gender stereotypes, one woman who has always been at the forefront of being "in charge" is Diane von Furstenberg.
Embracing femininity from the very beginning, DVF's collections have always made women feel empowered and her signature wrap dress (which we love!) is perhaps one of the most flattering silhouettes any woman can wear.
Now, she's taken some archive-inspired prints and reimagined it for an exclusive collection with The Outnet.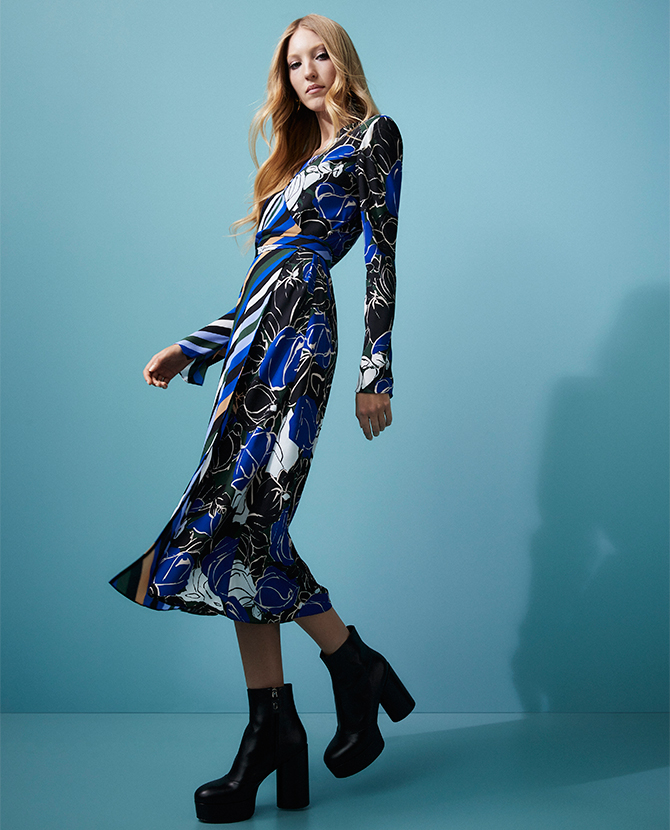 The go-to destination for designer products that won't break the bank, The Outnet will stock 13 exclusive styles which range from a variety of categories including dresses, jumpsuits, tops and skirts, all adorned with DVF's rich DNA.
Perfect for the Spring season, the selection comes in a utilitarian colour palette of navy, khaki and white, along with an exclusive floral print that has been designed exclusively for the e-commerce platform.
What we love even more? DVF has tapped two inspiring muses to front the collection: hijabi model Ikram Abdi Omar and Ella Richards (granddaughter of Keith Richards). Also, this is the first time the brand have partnered with a hijabi model *inserts clapping emoji*.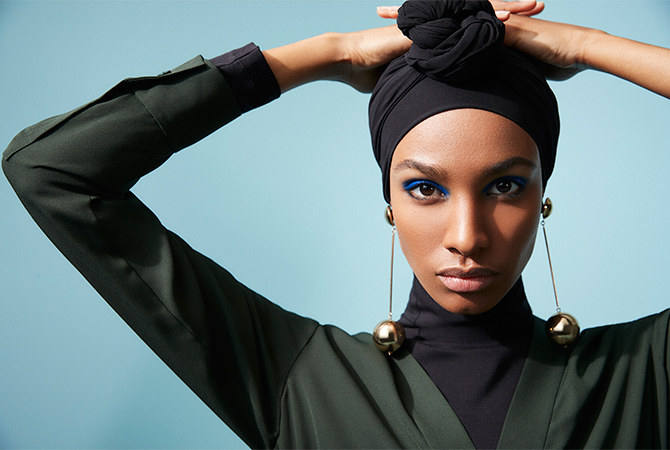 The Outnext x Diane von Furstenberg's exclusive collection is now available on theoutnet.com.
Now, find out where Gucci is heading for Cruise 2021.