2020 has been a year filled with devastating headlines and apocalyptic cities (to say the least) and to be honest, we could all use a little love right now — a universal feeling that aims to inspire and unite people.
Whilst there's no right time to celebrate love, Valentino is giving us a chance to do so today as the maison launches a new capsule collection. The VLoveTN collection also honours Chinese Valentine's Day (which falls place on August 25).
Embedded with inspiration to feel loved and give love, the capsule collection focuses on a romantic aesthetic echoed through accessories and ready-to-wear. Of course, the romantic palette features white, red and black, with the presence of printed hearts.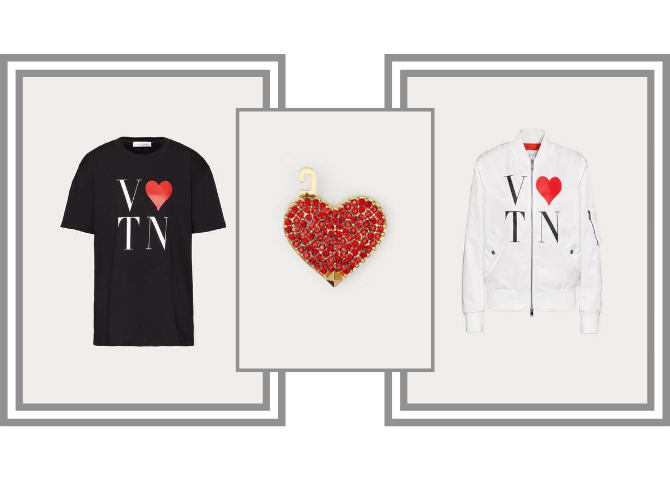 As to what you can expect from the collection? Valentino's iconic logo 'VLTN' is transformed in a message of love as seen on shirts, oversized sweaters, bomber jackets and basic tees. The accessories come adorned with studded bracelets and heart-shaped earrings in golden metal and crystals, whilst the handbags (including the bright red heart-shaped shoulder bag) are limited edition.
The capsule collection is now available worldwide in the Valentino boutiques and on Valentino.com.
Now, find out which material Valentino is banning from its future collections.