Schiaparelli opened Pairs Haute Couture week with '…AND THE ARTISTS' collection.
Schiaparelli has always been in conversation with art: one form of art talking to and inspired by another. In this collection, each piece has been somehow inspired by an artist, either one of Elsa's time, or mid-century, or of our own. 30 art pieces included mirrored mosaic dresses, Yves Klein blues, Dali's sunrises, Giacometti's sculptures and hand-painted bodies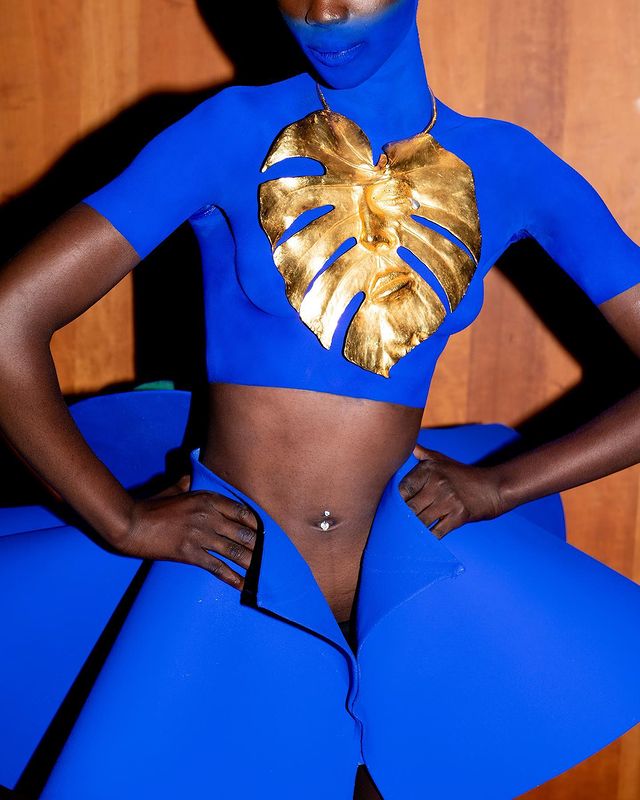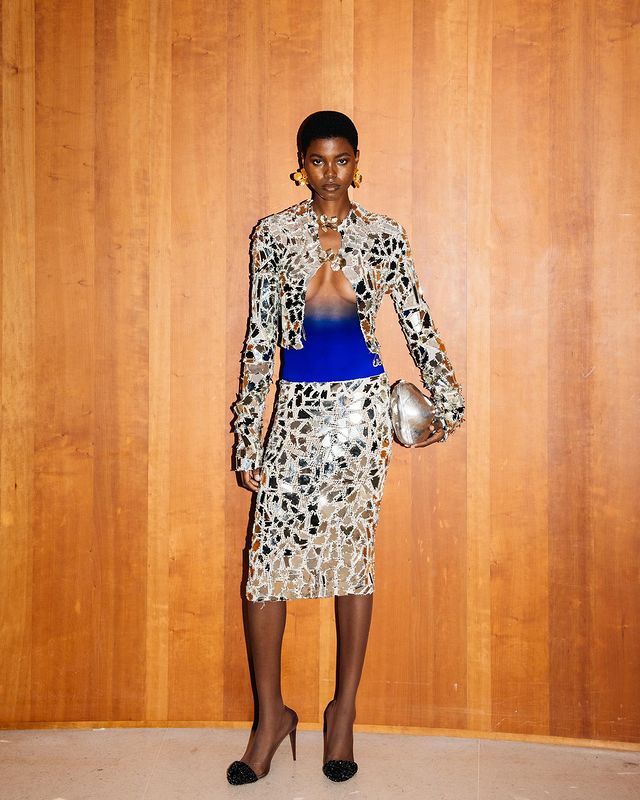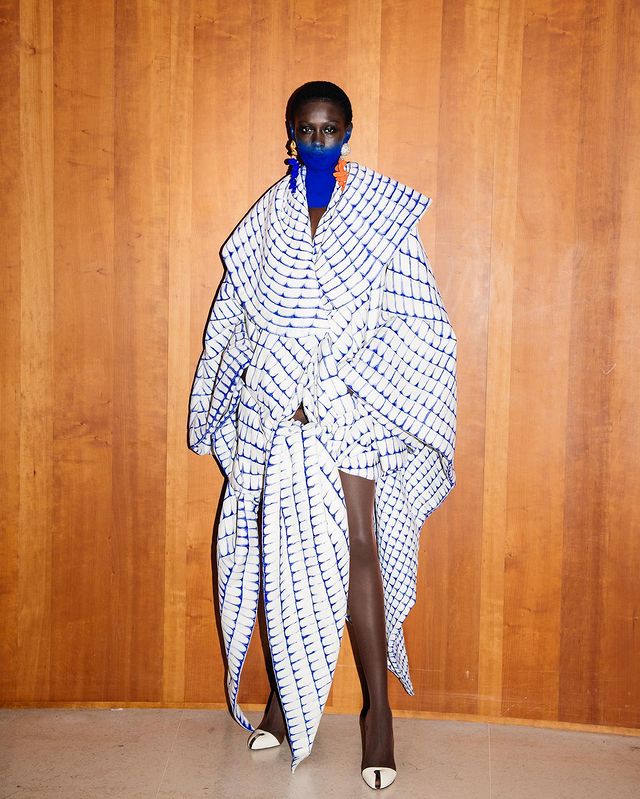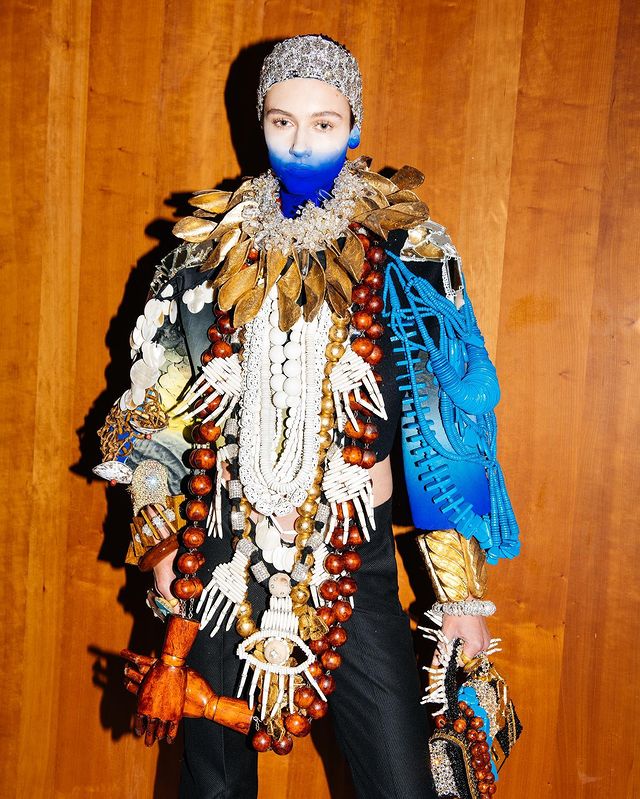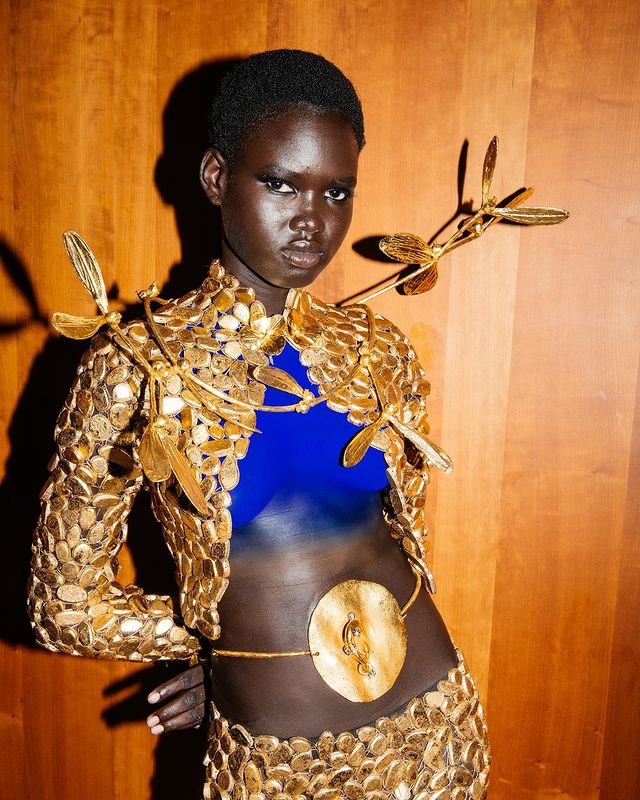 3-D slogan ballgowns for #viktorandrolf30years anniversary.
'Embodiement', Viktor & Rolf's AW23 Haute Couture collection celebrates conceptual glamour and provocative couture in 3-D slogan ballgowns, trompe l'oeil architectural pieces, layering, a play of proportions and minimal baroque decoration. Crepe, satin duchesse, gazar and organza appeared in a romantic but not soft palette, ranging from pale beige to dark brown, black and white with pops of neon pink, yellow and turquoise.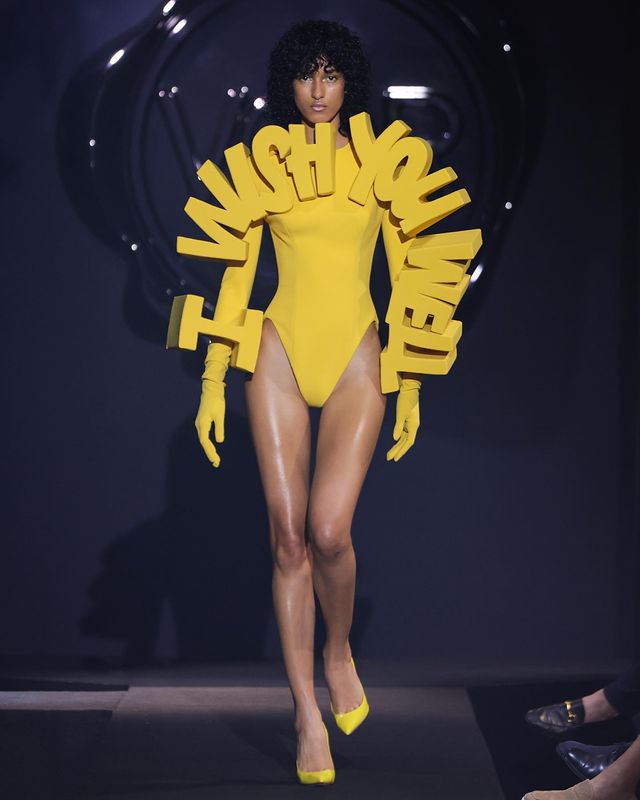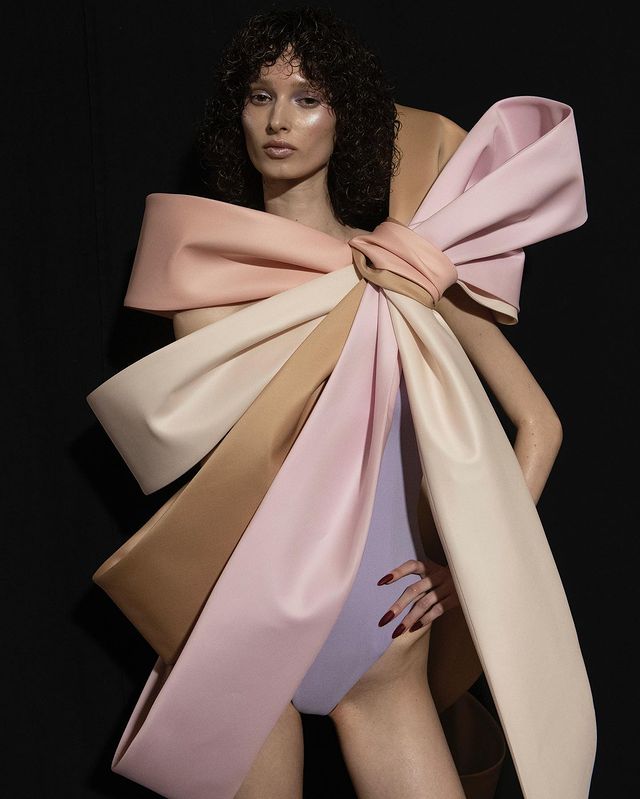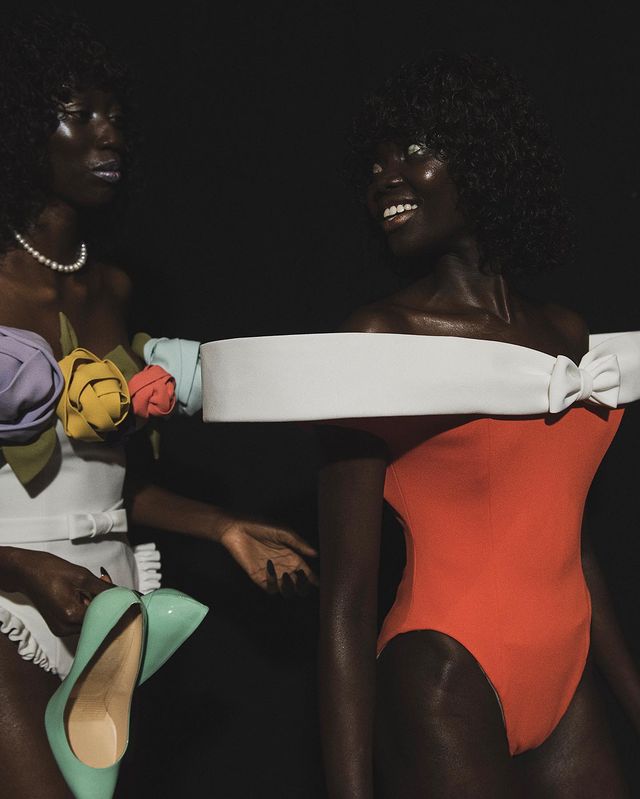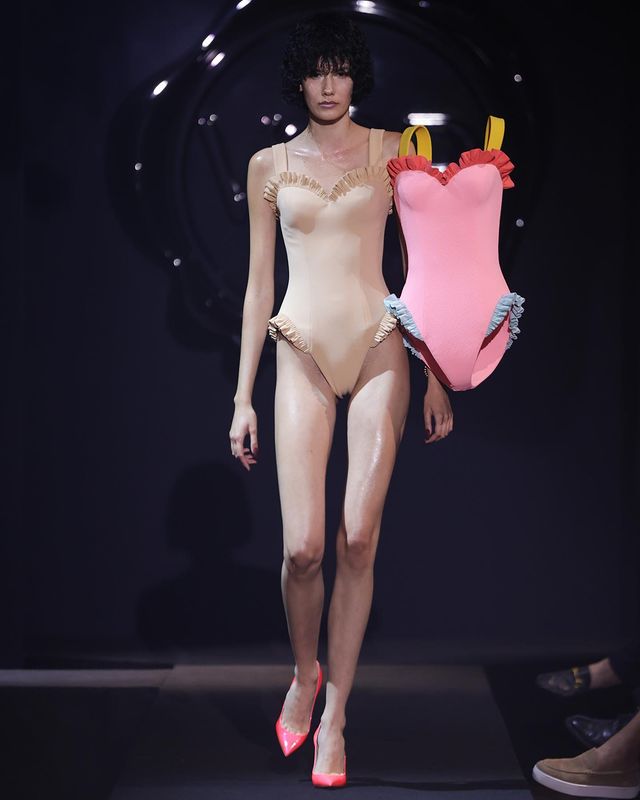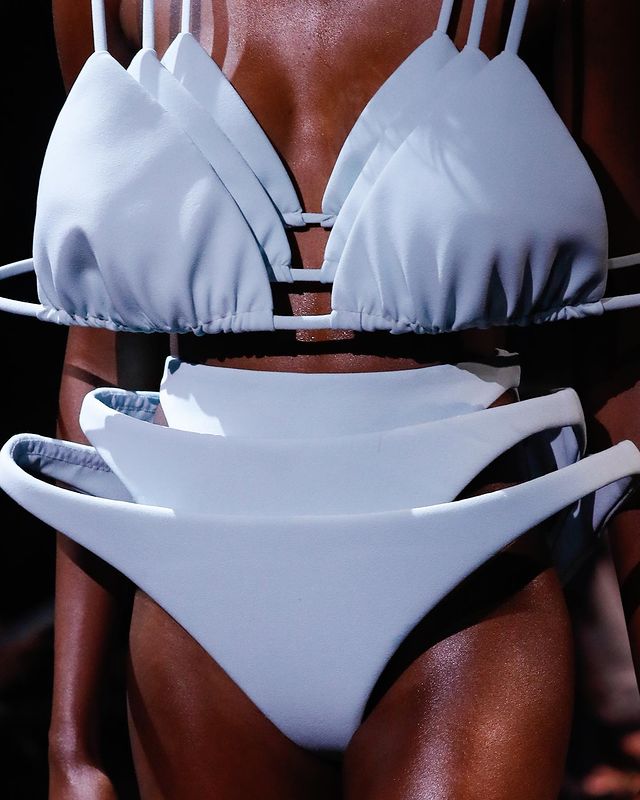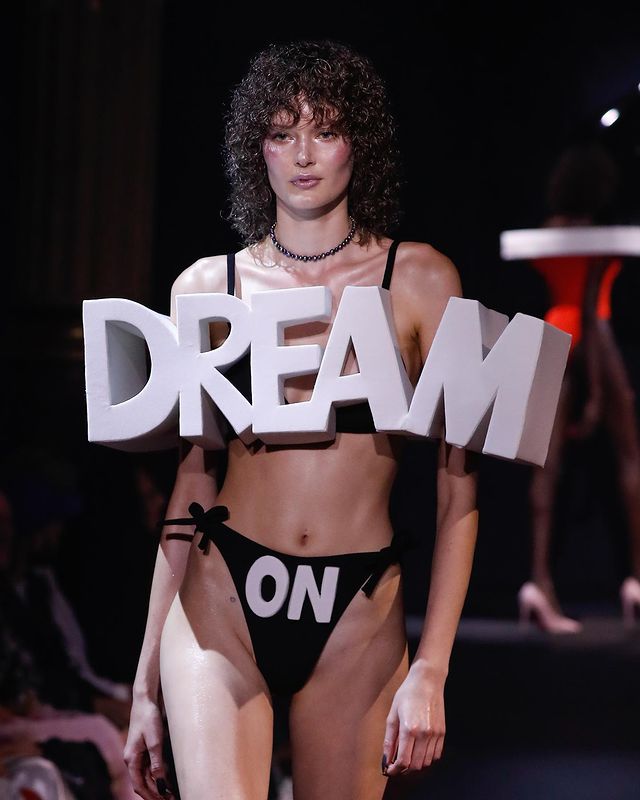 Balenciaga to reclaim its position in the world of couture?
To start with, the invitation for the show was a golden bracelet inspired by the magnetic wrist pieces traditionally worn by couture atelier staff. The 52nd couture collection was a way for Demna to prove his creativity after two subdued recent ready-to-wear collections so a cascade of distressed and shaggy dresses made their late entrance, adorned in a mesmerizing array of vibrant pinks and fiery reds. Bedecked in glistening sparkles, these creations were daringly complemented by elbow-length sheer gloves, a tantalizing twist on a signature Demna touch. Balenciaga, known for their audacious proclamations, injected moments of muted brilliance into their presentation. Boldly structured scarves, statement eyewear that defied convention, and footwear of voluminous proportions emerged as eloquent declarations, enhancing the ensemble's impact. Surprisingly stripped of excess, the show whispered its profound message through restrained elegance, allowing the designs to shine as celestial stars in their own right.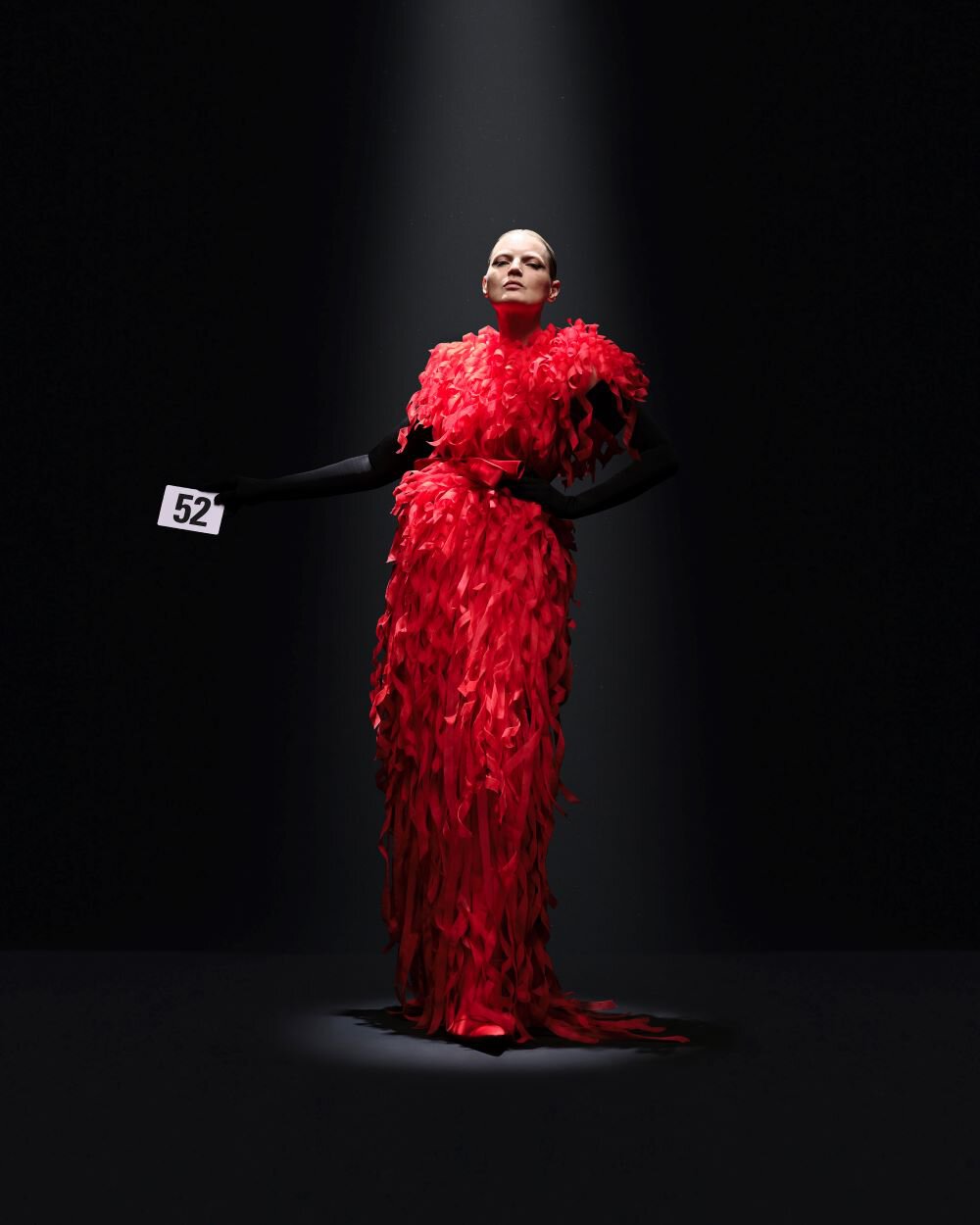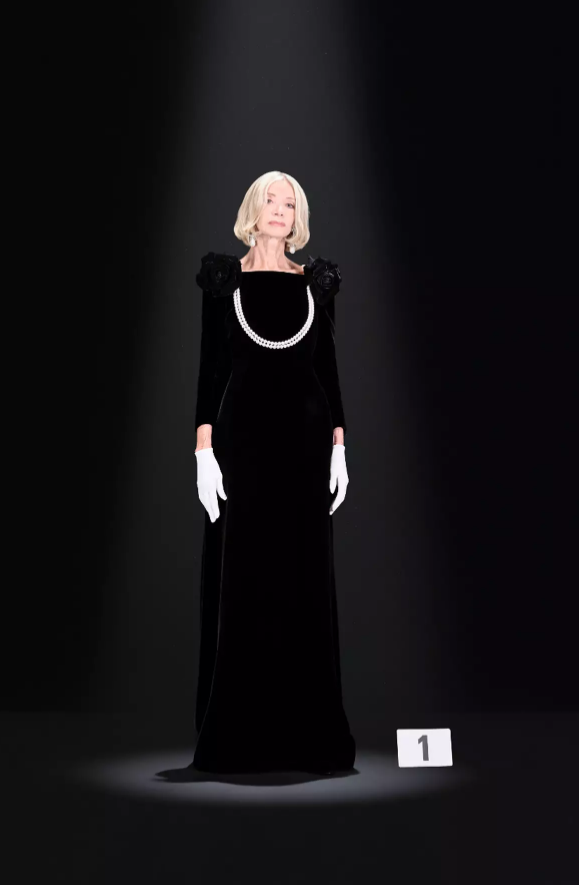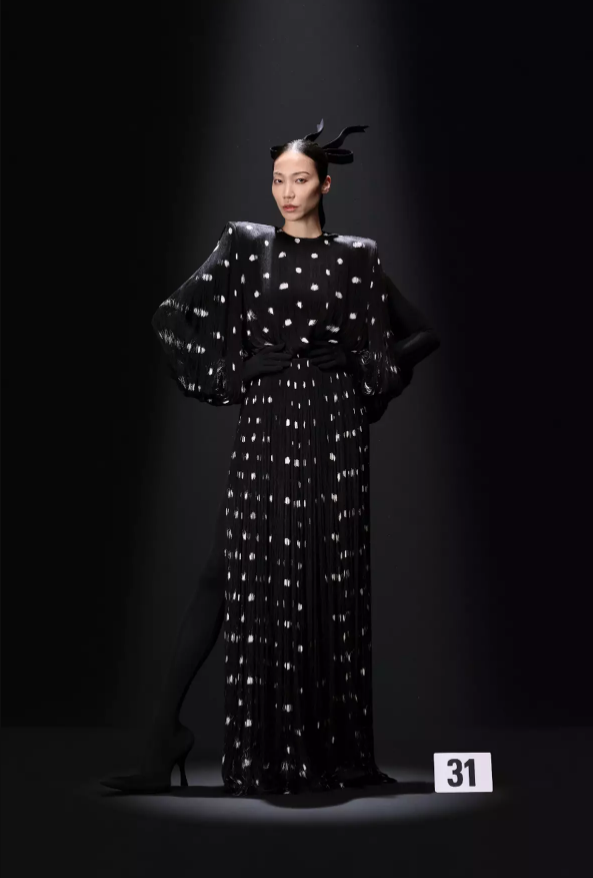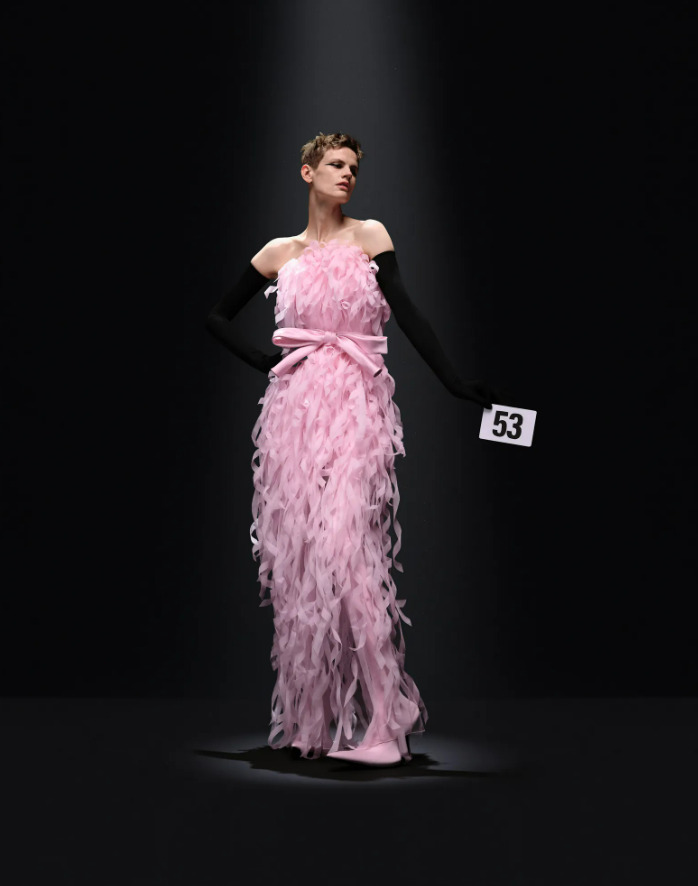 Chez Dior, Haute couture shapes its temporality and evolves according to its own process.
Haute couture, a master sculptor of time itself, gracefully molds its own temporality, defying conventions and embracing an ever-evolving process, it's where history intertwines with exquisite excellence, seamlessly woven into the present. With audacious fervor, the Dior haute couture autumn-winter 2023 2024 collection unveils Maria Grazia Chiuri's resolute pursuit of haute couture perfection. A symphony of creations emerges, meticulously crafted to accentuate the archetypal sartorial elements that define the very essence of elegance, the regal tunic, the resplendent peplum, the majestic cape, and the alluring stole. Like celestial beings descending upon the mortal plane, the models grace the runway in a hieratic sequence, mirroring the divine footsteps of the deities who have shaped and continue to reign over our world. A silhouette soars vertically, an epitome of strength and grace, grounded by defiantly flat shoes that defy the earthly constraints beneath their feet.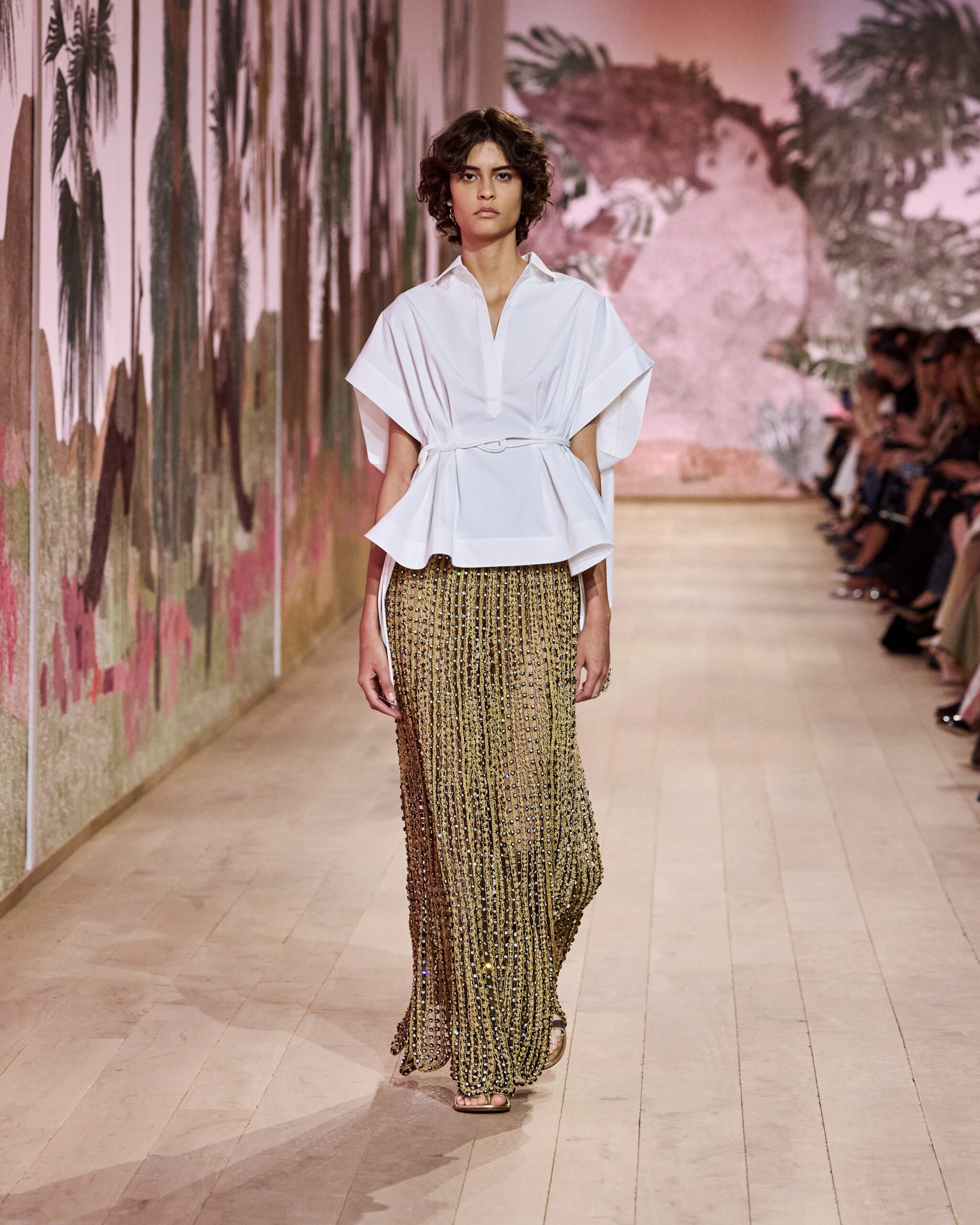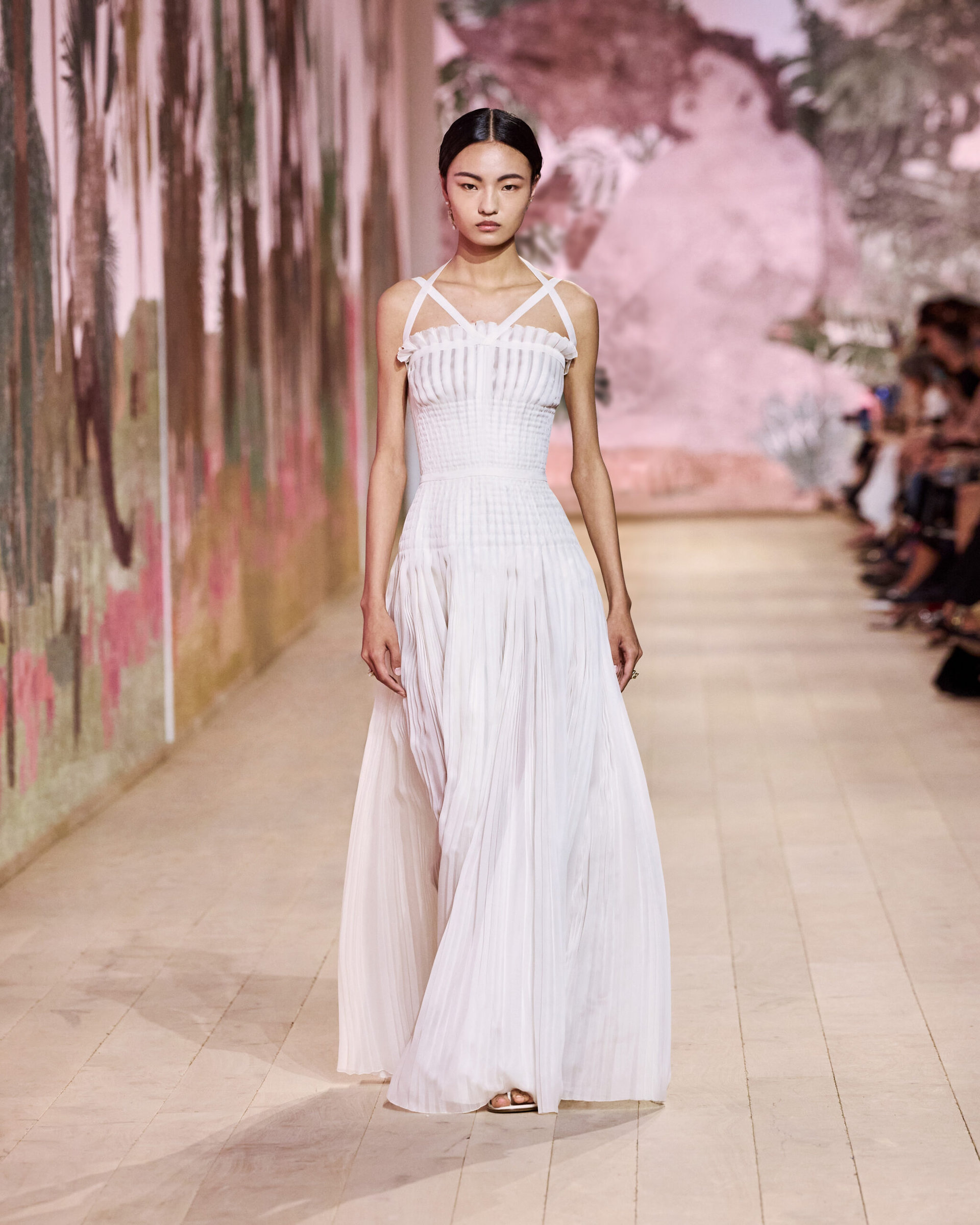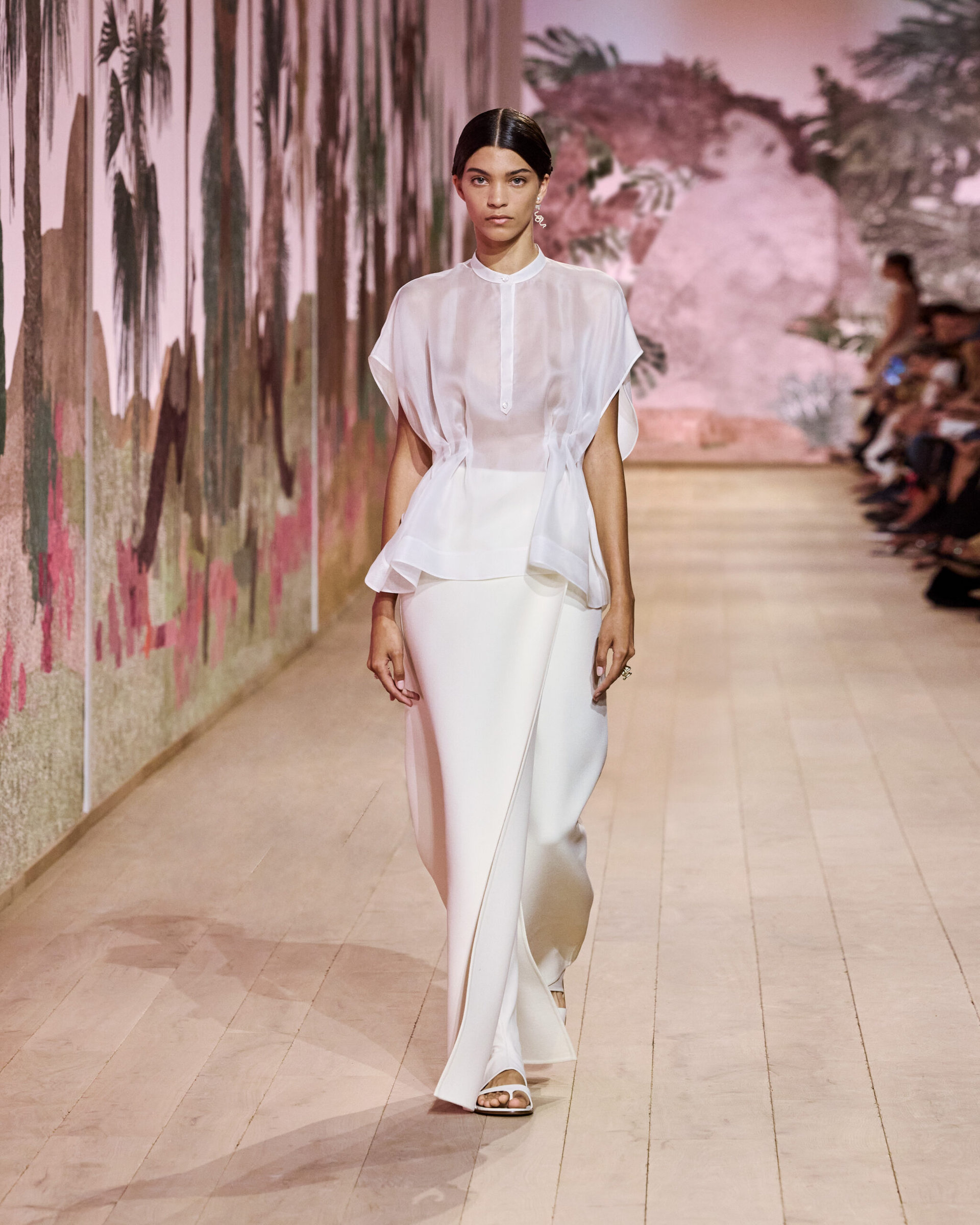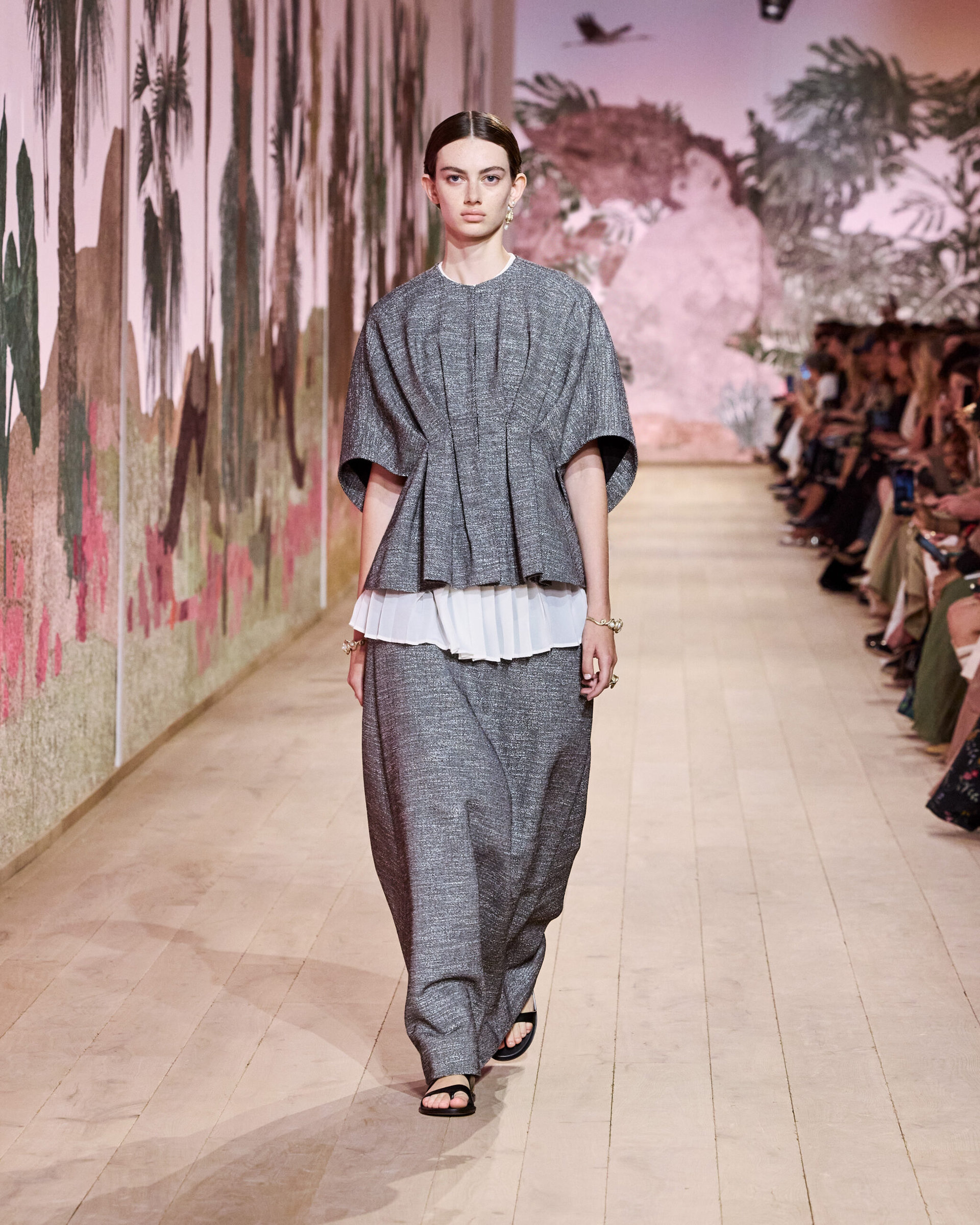 Chanel's couture show is an ode to Paris and the Parisienne.
The Fall-Winter 2023/24 Haute Couture collection envisioned by the visionary Virginie Viard unveils a captivating portrait of the quintessential Parisienne: a woman both sensitive and audacious. Here, her captivating allure lies in the mysterious allure that defies definition, a beguiling charm born from her penchant for rebelliously subverting traditional norms. With a daring grace, she fearlessly bridges the gaps between disparate elements, seamlessly uniting what is too often compartmentalized, categorized, and ranked for the sake of simplicity.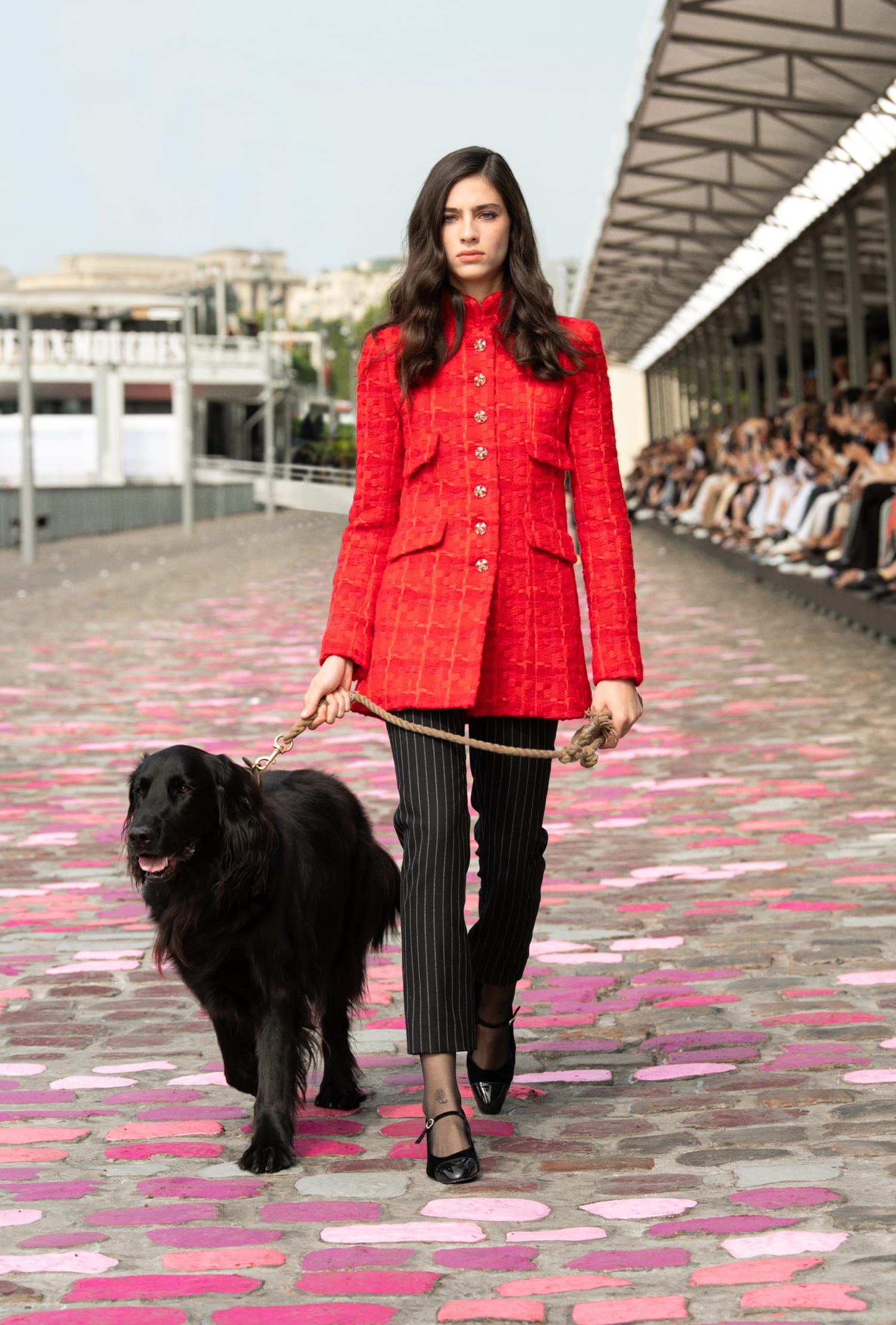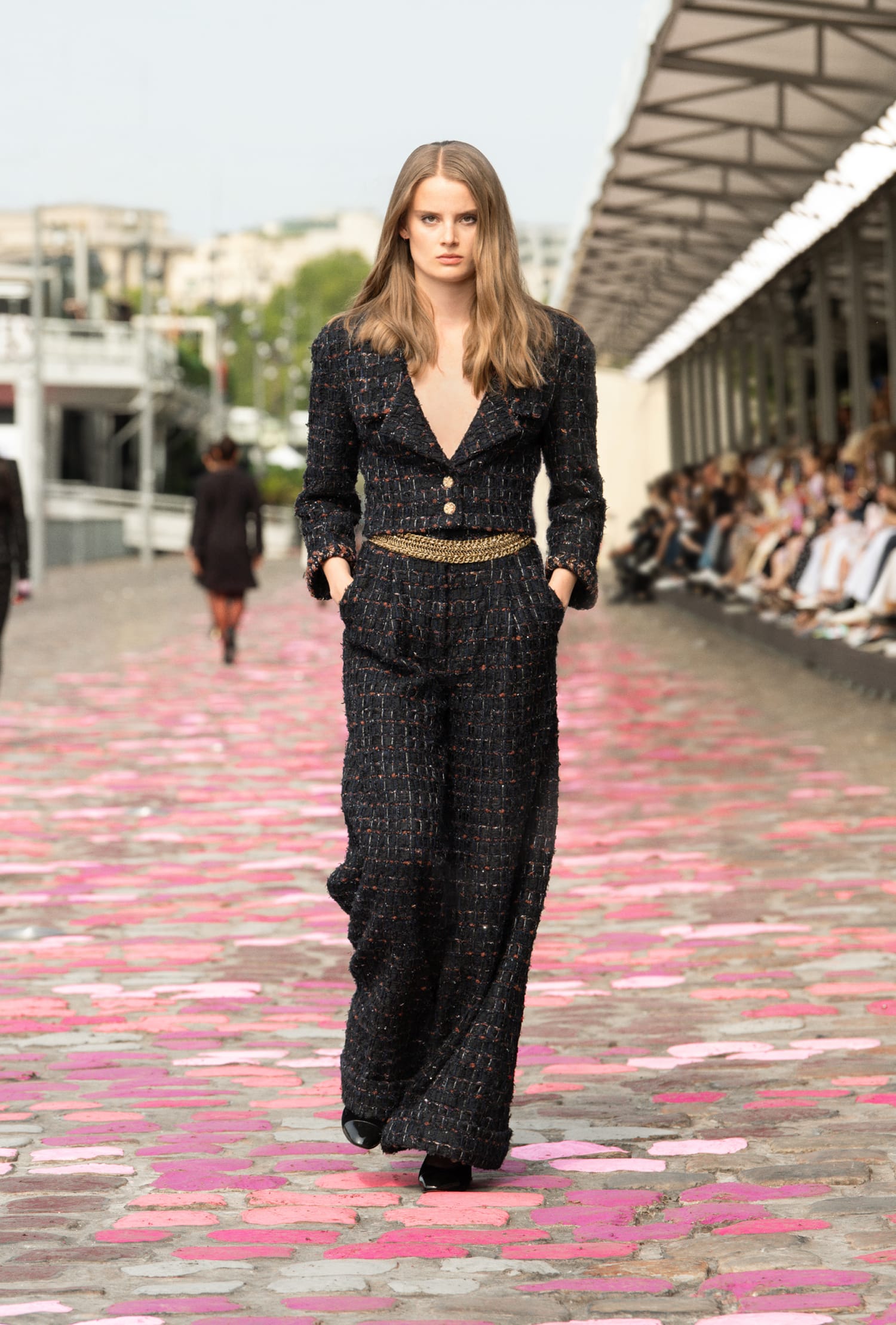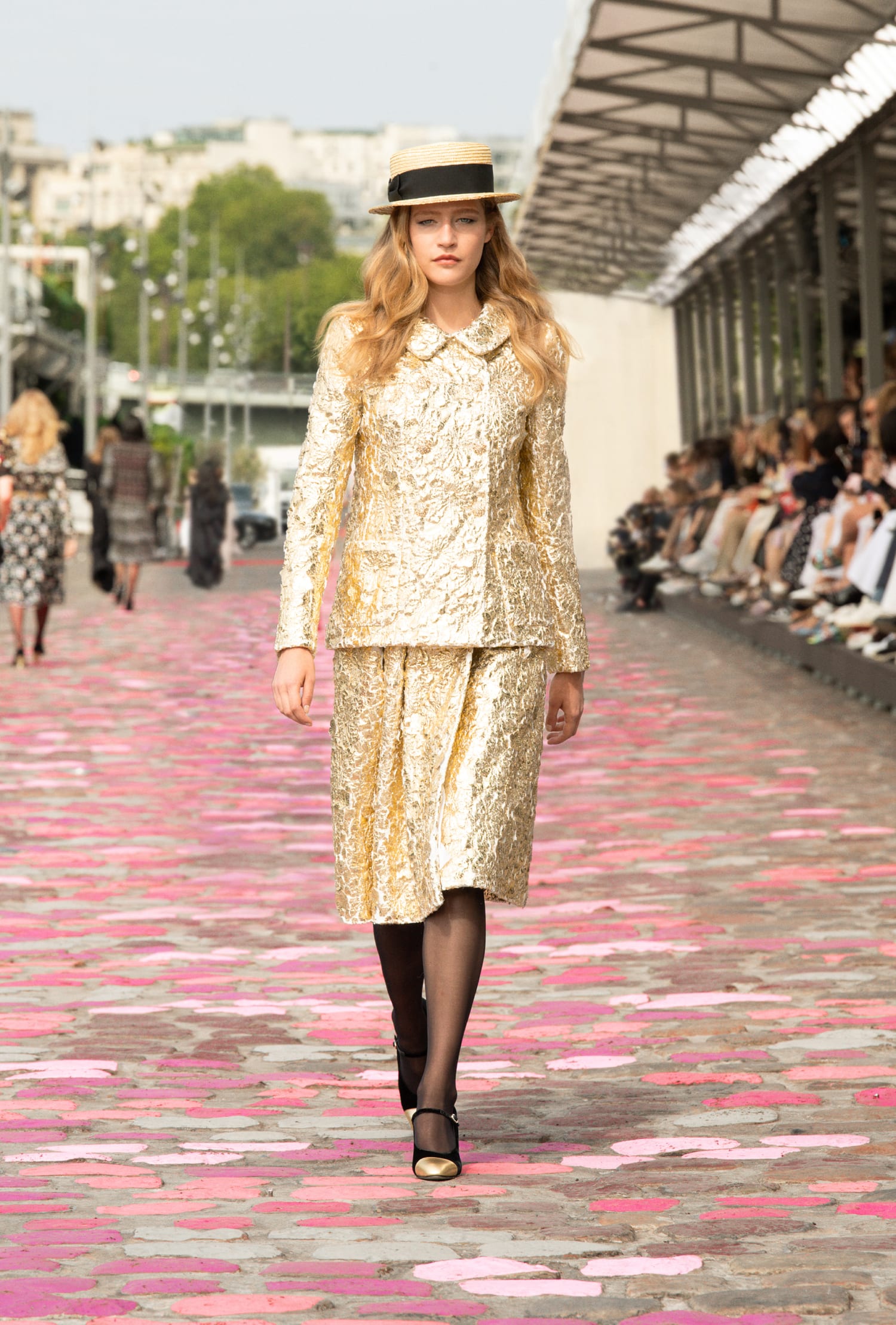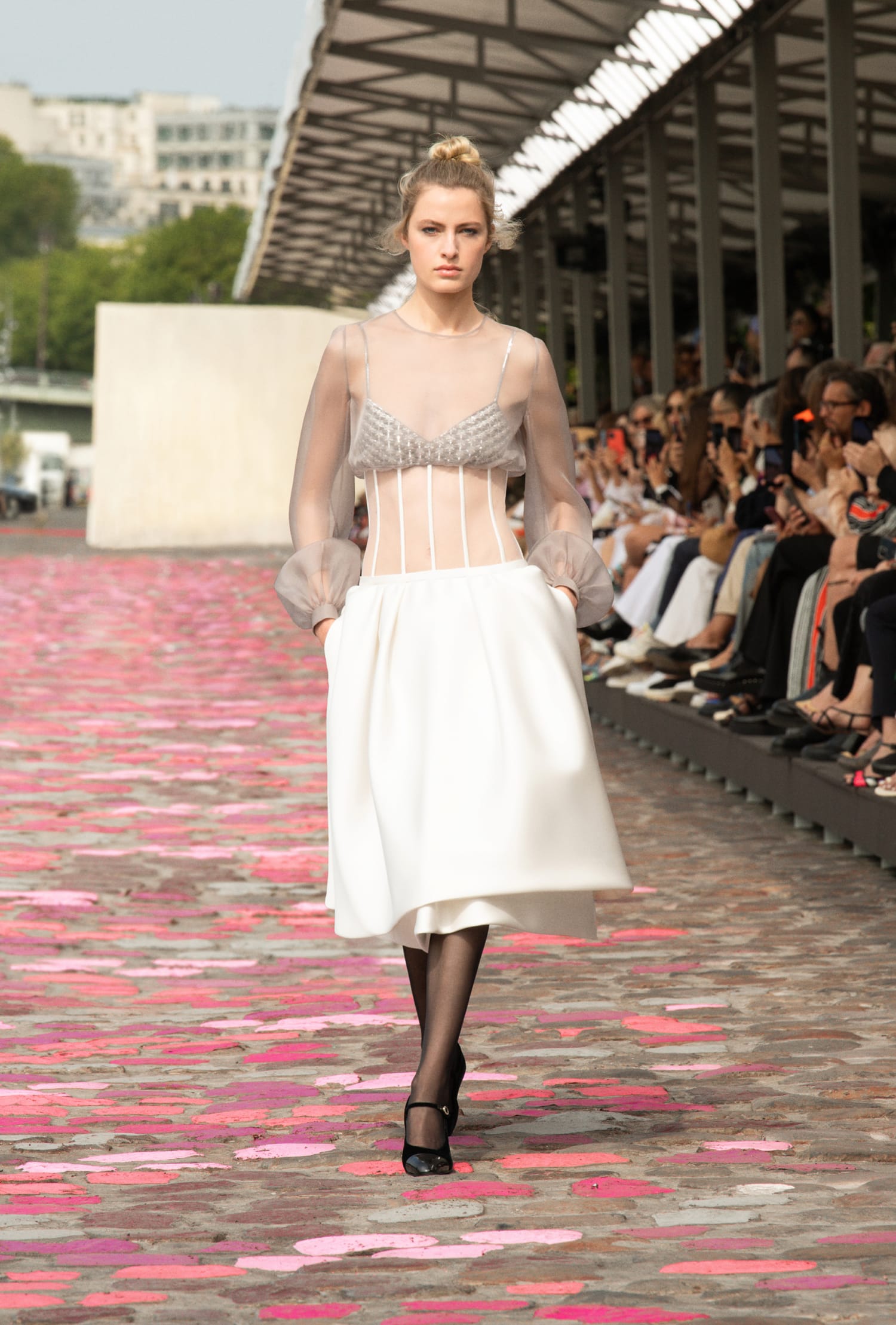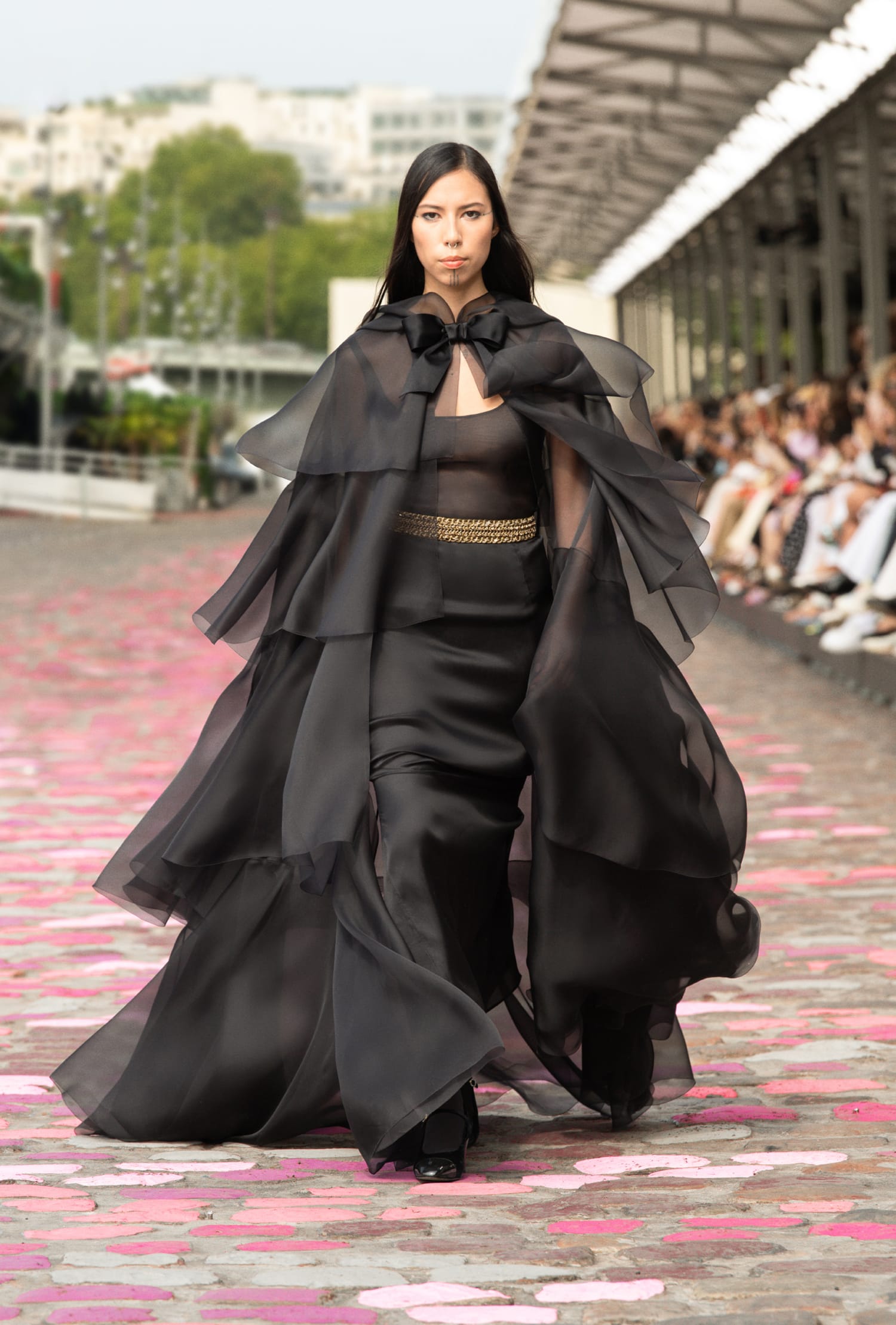 Valentino 'Un Chateau' collection included denim effect and few men's Couture looks.
Embracing the essence of Couture as a fundamental creed in its expertise, its craft, and the power of the individual, the unique. Pierpaolo Piccioli translates these concepts to clothes and reflect contemporary sensibilities, modern realities, through a process of reduction, there is the anomalous result of adding meaning as the brand mentions. Kaia Gerber opened the show wearing denim which was not jeans at all but a gazar fabric embroidered in thousands of tiny pearlescent beads dyed in 80 hues of indigo to get the trompe-l'oeil effect denim texture.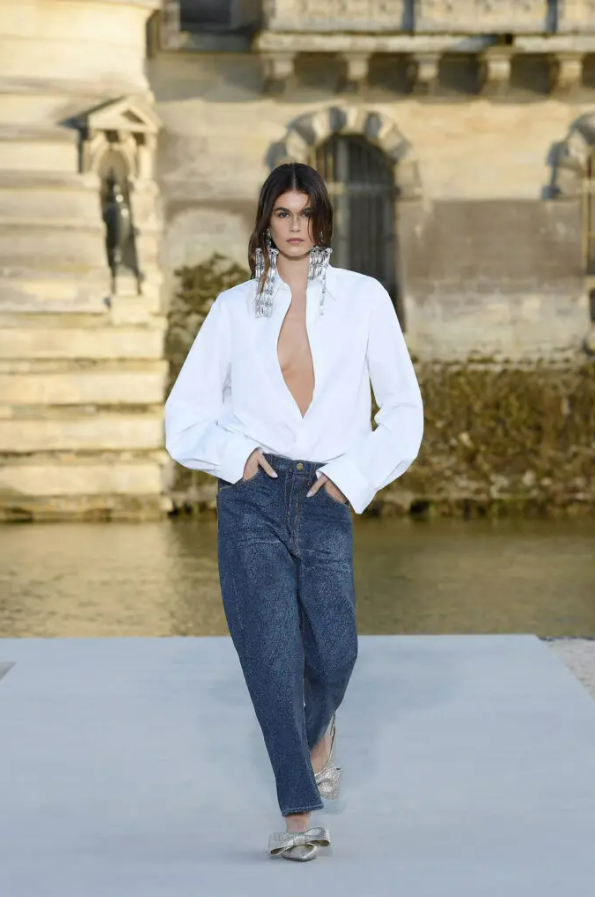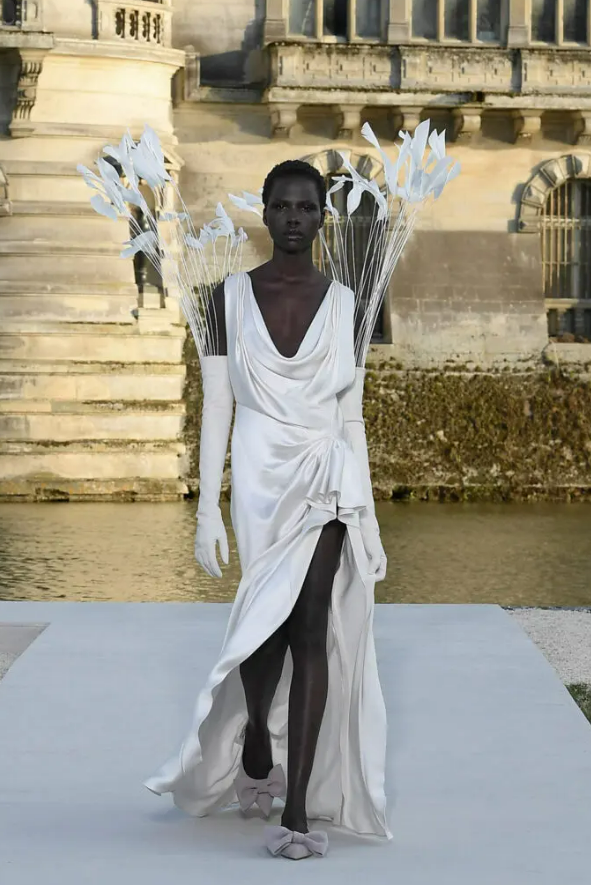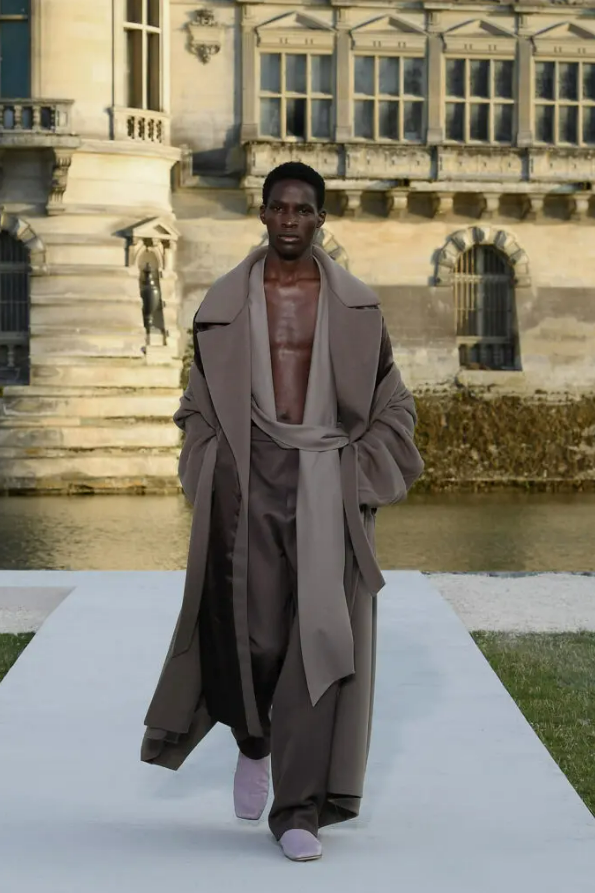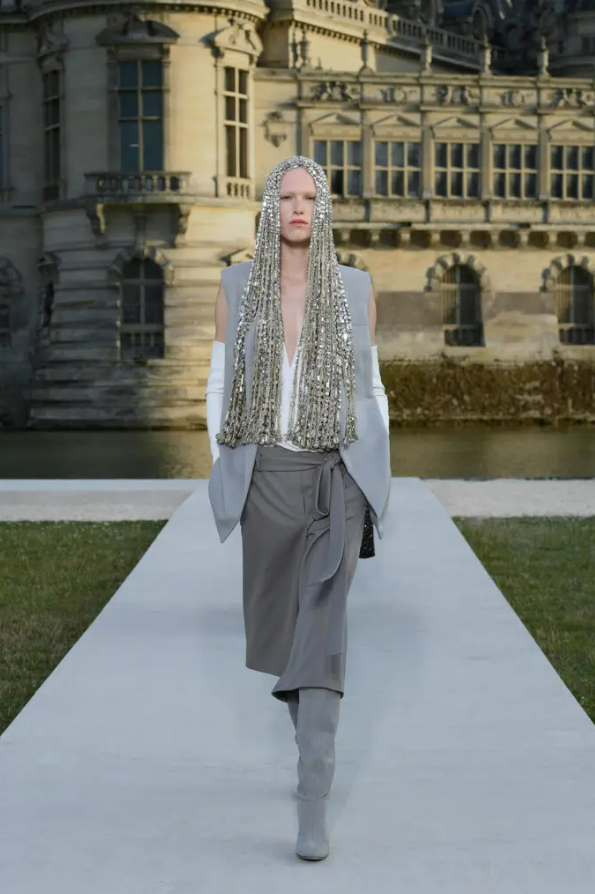 Fendi unveils debut HIgh Jewelry at the couture FW23 show.
The House graced the world with a mesmerizing revelation: the ethereal masterpiece known as FENDI Triptych. This extraordinary debut High Jewelry collection is a testament to the visionary genius of FENDI's esteemed Artistic Director of Jewelry, Delfina Delettrez Fendi. FENDI Triptych embraces the delicate allure of femininity, effortlessly merging the structured elegance of ancient Roman architecture with the enchanting asymmetries, captivating illusions, and whimsical wonders inspired by the ever-changing tapestry of nature's artistry. As for the collection, Kim Jones and the skilled artisans of the FENDI ateliers breathe life into couture traditions, infusing them with a captivating touch of humanity and approachability. With a masterful blend of weightlessness and substance, their creations exude a graceful essence, effortlessly embracing the interplay of volume, fluidity, drapery, and an inherent sense of ease that embraces the wearer with every step.