Alessandro Michele's designs for Gucci have won the world over ever since he joined the Italian house as Creative Director in 2015, and each collection seems to be better than the last — which is why we were so thrilled to hear that getting our hands on the designer's women's accessories is now that much easier.
Opening a new store in The Dubai Mall's Galeries Lafayette, Gucci's new space beautifully displays its latest accessory collections including handbags, shoes, small leather goods, eyewear and fashion jewellery, leaving us spoilt for choice when it comes to choosing our next piece of arm candy.
A continuation of the brand's signature interior aesthetic, the new boutique comes complete with a combination of different materials including three-dimensional, marble floors, upholstered velvet walls, velvet chairs and rugs, as well as a slew of roundtables that display the brand's latest creations.
Take a look at the new space here…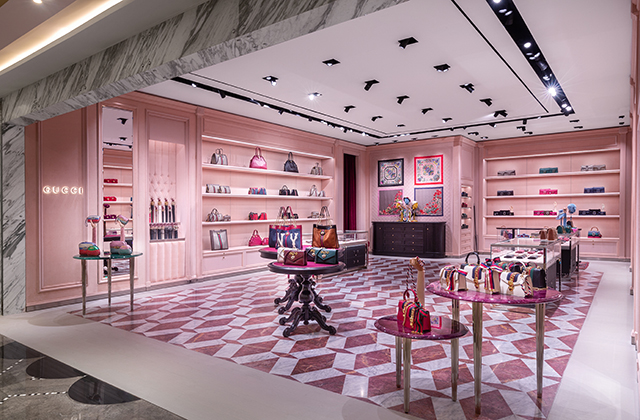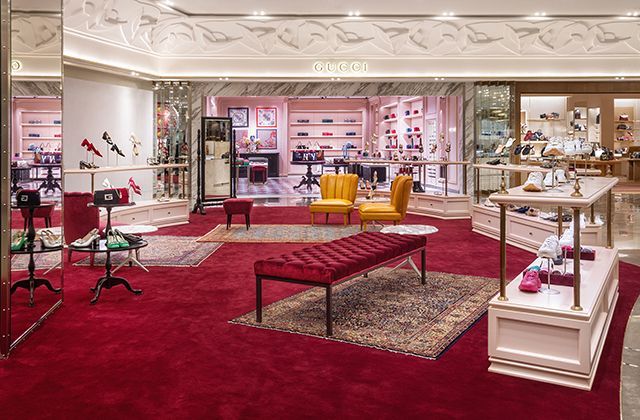 Now, find out which brand has officially beat Gucci as the world's hottest fashion brand.