Almost one month ago, Burberry launched a brand new campaign that circulated the news headlines across the globe as it starred Gigi Hadid — marking her debut campaign for the fashion house.
Morphed into "the boy", "the gentleman", "the girl" and "the lady" (the four distinct characters that are celebrated by Burberry), the supermodel fronted Riccardo Tisci's newest collection for the British fashion house.
Now, the collection (titled the Thomas Burberry Monogram collection) has officially landed in the region at an exclusive pop-up installation in The Dubai Mall.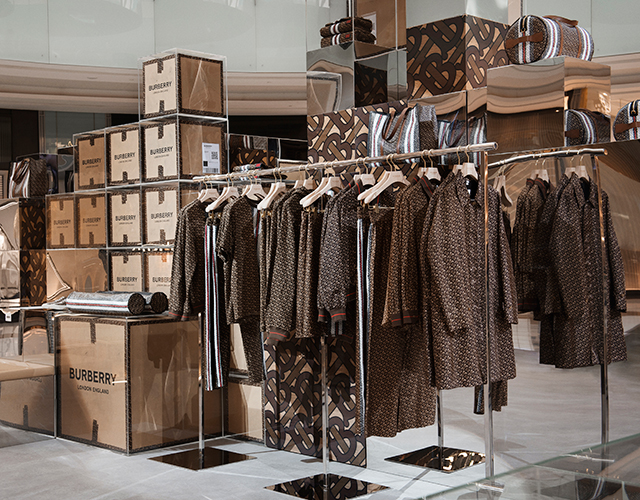 The installation itself explores the idea of contrast and perception, and features architectural references of historic British royal buildings.
The collection is a symbol that not only embraces Burberry's heritage but is also very contemporary. Adorned across ready-to-wear and accessories, the red-and-honey, Thomas Burberry-interlocked monogram print is
The Thomas Burberry Monogram collection is available to purchase at the Burberry installation in The Dubai Mall's Fashion Catwalk atrium until June 22, 2019, as well as online and in selected stores globally.
Now, take a look at Paco Rabanne's exclusive collection on Matchesfashion.com.