The Middle East is a key market for international e-commerce players, and the spending power and knowledge of the fashion consumer in the region is an increasing focus for many platforms across the globe. This year alone, Farfetch and Net-a-Porter both announced the expansion of their businesses into the Middle East with dedicated offices (and warehouses coming soon) set up in Dubai to facilitate the region.
Now, The Outnet has taken another step in ensuring its local customers are catered for with the launch of its Arabic website. In an email announcing the update, the platform also announced that it has added AED to its pricing options, has reduced shipping charges (woohoo!) and altered its return process to make everything easier.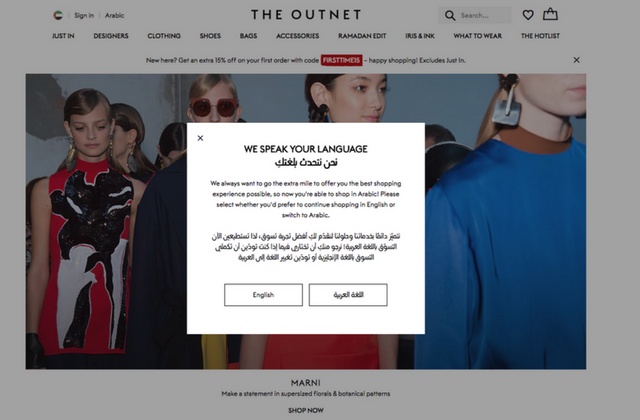 And apparently that's not all. The company also wrote, "Soon, our lovely customers in the UAE will enjoy new features, new luxuries and new thrills."
Bring. It. On.
Now, discover the collaboration between luxury Italian eyewear brand Glassing and Emirati creative Fatma Al Mulla.